Free Things to Do in Brooklyn This Week - March 11-March 18
March 11, 2018 - by CG Directory Editor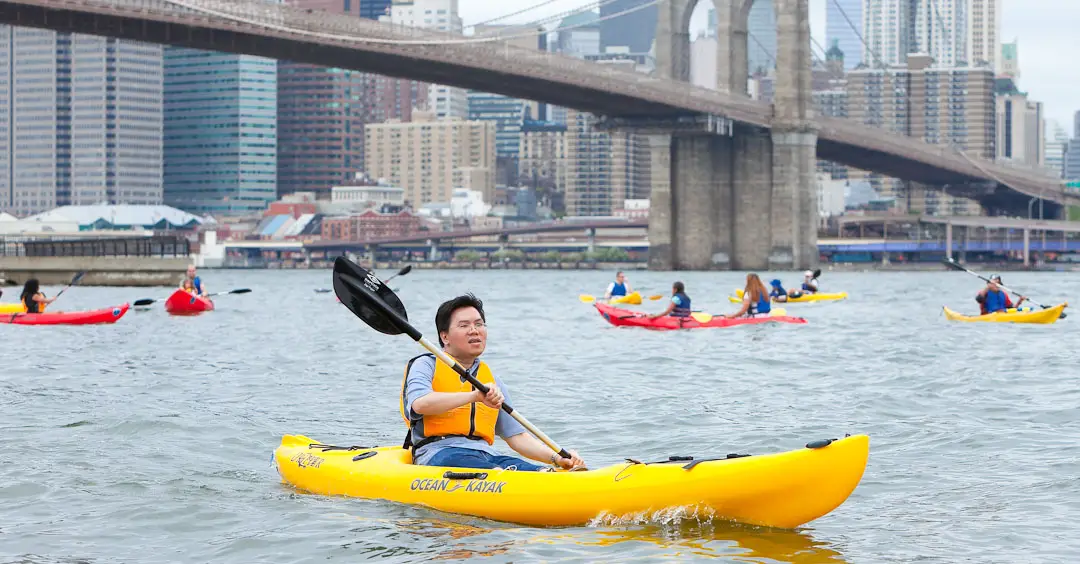 Photo: Charlie/Flickr

On a budget? Not to worry. City Guide's weekly roundup of free things to do in Brooklyn will keep your entertained without breaking the bank. From catching a free outdoor movie screening to exploring breathtaking Prospect Park, there's something in this weekly roundup for everyone wanting to travel without burning a hole in their wallet.


Sokolow Theatre/Dance Ensemble - Actors Fund Arts Center
Through March 11, 2018 - Brooklyn
Sokolow Theatre/Dance Ensemble, the major custodian of the vast repertory of works by legendary modern dance pioneer Anna Sokolow, will present an evening of rarely seen Sokolow works, including "Moods," which has not been performed since the late 1970's, along with "Dreams," inspired by her nightmares of the Holocaust; and "Preludes," to music by George Gershwin. The 14-member company will be joined by guests David Glista of the Limon Dance Company, Jennifer Conley, former soloist with the Martha Graham Dance Company performing Sokolow's lyrical solo "Poem," and returning company member Clarence Brooks, dancing guest choreographer Leni Wylliams "Sweet in the Morning," Wylliams' tribute to his mentors Eleo Pomare and Talley Beatty.
New York Islanders vs. Carolina Hurricanes - Barclays Center
March 18, 2018 - Brooklyn
Parm, an acclaimed casual Italian restaurant, is the perfect place to start your Barclays Center experience. Make your dinner reservation for Parm by calling 917.618.6340 or online through RESERVE. For information on individual suites, please call 718.BK.SUITE. LIRR TRAIN TIME APP Download the LIRR Train Time app to get real-time information. Pick your station, check a countdown to your train's arrival and easily search for your destination. Basic train information is available even without cellular service. Download the Metro-North App LIRR SCHEDULE Plan your trip to Barclays Center with a quick search of the schedule online. View Schedule LIRR SCHEDULE UPDATES Before you leave Barclays Center, check our screens in the arena's main concourse for the latest information on LIRR schedules and service alerts. LIRR EXPANDED SERVICE The Long Island Rail Road has enhanced service to make Islanders games in Brooklyn easily accessible for fans from Long Island. View Details For hotel information, please visit New York Marriott at the Brooklyn Bridge. For special rates, check "corporate/promotional code" and then enter W85.
Brooklyn Music School Announces 2018 Mid-Winter Break and Spring Break Academies - Brooklyn Music School
Through April 06, 2018 - Brookyln
Brooklyn Music School (BMS) announces the Winter Break and Spring Break Academies! During the weeks of Winter Recess (February 19 - 23, 2018) and Spring Break (April 2 - 6, 2018), BMS provides day programing for students ages 5-12 years old. Students will have daily instruction in a range of classes including, Musical Theater, African Drums, Hip Hop, Drum Rhythmology, Guitar and Contemporary Dance.There is also a scheduled snack, lunch, creative time, and outdoor play at Fort Greene Park. Please note that snack/lunch is not provided. The program costs $80.00 per day, (8:30 a.m. until 3:30 p.m.) with an additional $10.00 for extended day care until 6:00 p.m. Spaces are limited. Register online for the Mid-Winter Academy online here: https://www.brooklynmusicschool.org/midwinter-break-academy/, and the Spring Academy here: https://www.brooklynmusicschool.org/spring-break-academy/, or call Registration at 718-638-5660. The Brooklyn Music School views music and performance as the birthright of all people, an essential way that human beings connect with others and explore their creativity. The study of music has been demonstrated to enhance academic learning and helps to develop dis... (read more)
Explore Walks: Brooklyn Bridge and Lower Manhattan Walking Tour - Brooklyn Borough Hall
Through June 01, 2018 - Brooklyn
Let the entire city be your museum! Our guided walking tour starts in downtown Brooklyn and explores the history and evolving present of Brooklyn as we cross the world's most famous bridge. The tour continues up through Chinatown and back to Lower Manhattan, passing some of the most historic sites and diverse architecture in all of New York. Sites like Federal Hall, Wall Street, African Burial Ground, World Trade Center, and many more that might otherwise fly beneath the radar! The tour finishes steps from the 9/11 Memorial and Museum and ferries to the Statue of Liberty, perfect for continuing your trip!
The Means of a Ready Escape: Brooklyn's Prospect Park - Prospect Park Alliance
Through September 30, 2018 - Brooklyn
In celebration of the 150th anniversary of Prospect Park, Brooklyn Historical Society and Prospect Park Alliance present an exhibition that celebrates the founding vision of the Park, traces its social and historical trajectories, and examines the important role that Prospect Park has played as "Brooklyn's Backyard" for 150 years. The Brooklyn Historical Society is closed on major holidays.
Looking for Free Group Planning Services?
Get free advice on planning your group's trip to New York.
MORE Activity Planner ARTICLES
RESTAURANTS

Multi-concept restaurant offering modern Japanese cuisine, a...

THEATER

The Imbible sweeps audiences along a 10,000-year journey thr...

SHOPPING

An array of quality branded merchandise showcasing HBO's® aw...

SIGHTSEEING

Enjoy the best prices for deluxe double decker, hop-on, hop-...