Free Things to Do in Manhattan This Week - January 6-January 13
January 6, 2019 - by CG Directory Editor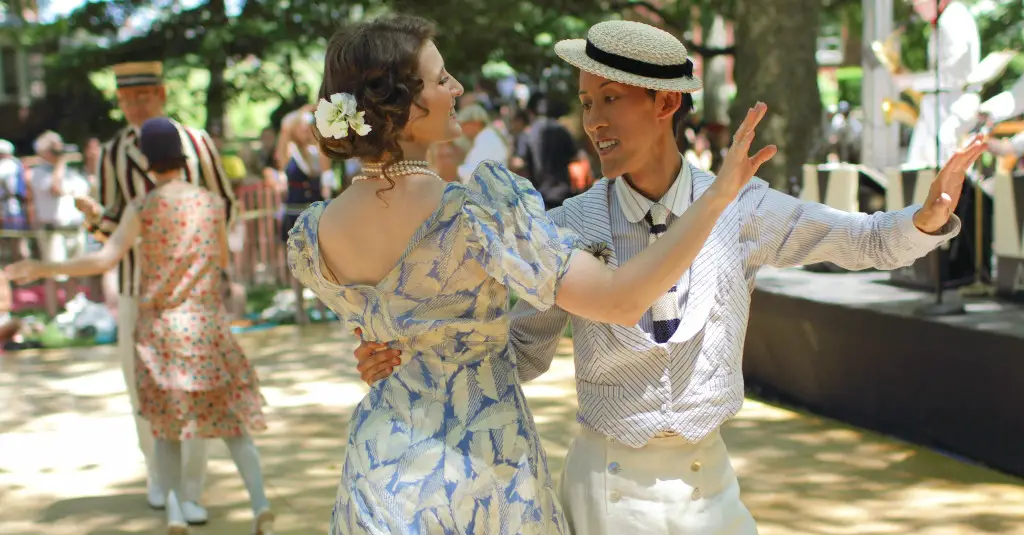 Photo: Flickr/Paul Stein

City Guide's calendar of free things to do in Manhattan shows off all the incredible things New York offers at no expense. Museums, parks, concerts, and popups are only the beginning of the rich offerings you can find here. From Downtown to Midtown to Uptown, check out City Guide's suggestions for great free events in Manhattan.


Eight is Never Enough - Broadway Comedy Club
January 06, 2019 - New York
The cast of EIGHT IS NEVER ENOUGH delivers hilarious comedy improvised on the spot based on audience suggestions and participation. Every show is topical and customized to you. Think WHOSE LINE IS IT ANYWAY meets Broadway.
Ensiferum - Irving Plaza
January 06, 2019 - New York
You can't talk about the true greats of folk metal without reverent mention of Ensiferum, and with Two Paths they once more affirm their place in the pantheons of the genre. Further building upon the thrilling metallic hybrid honed across six full-lengths, Two Paths is simultaneously the Finnish quintet's most epic and far-reaching collection and their most organic, which definitely sets it apart from the pack. "When we made One Man Army (2015) we wanted it to sound more like a live album than a traditional studio album. With Two Paths we took that to the next level with analog recording, cutting down tracks and even recording songs without a click, and because of that there is a totally different kind of groove compared to most modern metal albums," states bassist/vocalist Sami Hinkka. While their ideas are huge and they consistently prove they have the talent to back them up, the band maintain the grounded MO that has served them so well over the years, with the results speaking for themselves. "It all comes down to writing music that sounds good to us and is fun to play live, and I would say with Two Paths we've done everything better than we ever have before." As is typicall... (read more)
Harlem Gospel Choir - Sunday Gospel Brunch - All You Can Eat Buffet - Sony Hall
January 06, 2019 - New York
All Brunch prices do not reflect applicable gratuity or additional beverages. Each guest will be presented with a bill for the optional 18% gratuity. The Choir brings their experience of Harlem and the Black Church to Times Square in a foot stomping, hand clapping show for fans from around the world. The home-style "all you can eat" southern buffet is guaranteed to fill the hole in your soul, and the Choir's joyous performance will have you dancing on the stage.
Darlene Love - Sony Hall
January 06, 2019 - New York
"Darlene Love's thunderbolt voice is as embedded in the history of Rock-and-Roll as Eric Clapton's guitar or Bob Dylan's lyrics." *New York Times. The press has also said "Darlene Love and Tina Turner are two of the hardest-working women in show business." Loved and respected by her peers: "Darlene is one of the most talented artists I've ever known." *Cher. "Darlene Love remains, even after all these years, one of the greatest voices in all of pop music. The thrill of listening to her live has not diminished one iota, and whenever I get the chance to hear her work, I run! A great interpreter, flawless intonation, she is as musical as it gets. I love, Love!"
Terry Waldo's Gotham City Band - Fat Cat
January 06, 2019 - New York
Terry Waldo's Gotham City Band
Jade Synstalien's Fatcat Bigband - Fat Cat
January 06, 2019 - New York
Jade Synstalien's Fatcat Bigband
After Hours hosted by The Program of Deprogramming - Fat Cat
January 06, 2019 - New York
After Hours hosted by The Program of Deprogramming
Burning. 2018. Directed by Lee Chang-dong - Museum of Modern Art
January 06, 2019 - Midtown
Burning. 2018. South Korea. Directed by Lee Chang-dong. 148 min. A noirish love triangle goes up in flames in this liberal adaptation of Haruki Murakami's enigmatic short story Barn Burning. A young delivery man, Jong-su, is drawn to Hae-mi, whose flirty and dreamy presence mystifies him. When she takes off for a long trip and returns with a handsome and equally opaque man, Ben, Jong-su is pulled into a world entirely unfamiliar to him. Lee Chang-dong's first directorial effort in eight years (since Poetry) is a finely crafted study of existential angst and obscure desires. Steven Yeun delivers one of the year's knockout performances as Ben, projecting pleasantry, hollowness, and menace in equal measure. Courtesy of Well Go USA
Taking Off - Anthology Film Archives
January 06, 2019 - New York
SUMMER OF LOVE RUNAWAYS BOOK RELEASE SCREENING! Written by Miloš Forman, John Guare, Jean-Claude Carrière, and John Klein. With Buck Henry, Lynn Carlin, Linnea Heacock, Georgia Engel, Tony Harvey, Audra Lindley, Paul Benedict, and Vincent Schiavelli. The Summer of Love was not all daisies. Each week hundreds of distraught parents from across the country filed missing persons reports. Teens were dropping out of society and running away in record numbers to San Francisco's Haight Ashbury and New York's East Village. Enter Miloš Forman, fresh from Czechoslovakia. TAKING OFF, his first film in America, is a strange and wonderful comedy about a 15-year-old girl who doesn't come home one day. Her father, played by the great Buck Henry, goes to the East Village to search for her and – one thing leading to another – finds himself confronting such 1960s countercultural spectacles as a room full of uptight parents learning to smoke marijuana, a suburban game of strip poker, a cameo by a young folk-singing Kathy Bates (credited as Bobo Bates), appearances by Carly Simon and Ike & Tina Turner, and many more surprises.
The Black Soul Experience - The Groove
January 06, 2019 - New York
Welcome to The Black Soul Experience, a high-powered, intense live show. R&B, funk, soul, soca, hip-hop, reggae, and house will keep you dancing in the aisles all night long! Featuring your host, bandleader, and veteran musician at the Groove, Antwon Robinso, alongside Tracey Nicole. Backed by the finest musicians in NYC.
Ec: Film No. 12 (Heaven and Earth Magic Feature) - Anthology Film Archives
January 06, 2019 - New York
Preserved by Anthology Film Archives with support from the National Film Preservation Foundation and Cineric, Inc. A masterpiece of collage animation that, after all these years, continues to boggle the mind. "NO. 12 can be seen as one moment – certainly the most elaborately crafted moment – of the single alchemical film which is Harry Smith's life work. In its seriousness, its austerity, it is one of the strangest and most fascinating landmarks in the history of cinema. Its elaborately constructed soundtrack in which the sounds of various figures are systematically displaced onto other images reflects Smith's abiding concern with auditory effects." –P. Adams Sitney
Ec: Harry Smith - Anthology Film Archives
January 06, 2019 - New York
FILM NOS. 1-5, 7, 10 (EARLY ABSTRACTIONS) (ca. 1946-57, 23 min, 16mm-to-35mm. Restored by Anthology Film Archives and The Film Foundation with funding provided by the George Lucas Family Foundation.) FILM NO. 11 (MIRROR ANIMATIONS) (ca. 1957, 4 min, 16mm. Newly preserved by Anthology Film Archives!) FILM NO. 14 (LATE SUPERIMPOSITIONS) (1964, 28 min, 16mm) FILM NO. 16 (OZ: THE TIN WOODMAN'S DREAM) (ca. 1967, 15 min, 35mm, silent) "My cinematic excreta is of four varieties: – batiked animations made directly on film between 1939 and 1946; optically printed non-objective studies composed around 1950; semi-realistic animated collages made as part of my alchemical labors of 1957 to 1962; and chronologically super-imposed photographs of actualities formed since the latter year. All these works have been organized in specific patterns derived from the interlocking beats of the respiration, the heart and the EEG Alpha component and should be observed together in order, or not at all, for they are valuable works, works that will forever abide – they made me gray." –Harry Smith
Jazz Brunch: Live Jazz Trio - Fine & Rare
January 06, 2019 - New York
Enjoy our new brunch menu, an array of crafted cocktails & spirits and a live jazz performance.
The Kat Vokes Trio - Fine & Rare
January 06, 2019 - New York
Live performance by The Kat Vokes Trio
Mingus Big Band: Celebrating 10 Years at Jazz Standard - Jazz Standard
January 07, 2019 - New York
Our perennially popular "Mingus Monday" series continues tonight with two fiery sets by the GRAMMY Award–winning Mingus Big Band, celebrating the life and music of Charles Mingus (1922–1979). "Among the giants of jazz, composer, bandleader, and string bass player Charles Mingus ranged the fur­thest stylistically. While focusing on bop, especially hard bop, his performances explored all of the other main currents in jazz – the New Orleans style, swing, free jazz, and fusion – and other genres as well – blues, rhythm & blues, boogie woogie, and gospel music." – From The Blackwell Guide to Recorded Jazz, edited by Barry Kernfeld (1992)
Evan Shinners - Fat Cat
January 07, 2019 - New York
Evan Shinners
Behn Gillece Band - Fat Cat
January 07, 2019 - New York
Behn Gillece Band
Beat Girl! Featuring Bettina May! - Sid Gold's Request Room
January 08, 2019 - New York
Glittery Gals! Sparkling Drinks! And One Glamorous Songbird!
Saul Rubin Zebtet - Fat Cat
January 08, 2019 - New York
Saul Rubin Zebtet
Accessories the Show - Jacob K. Javits Convention Center
Through January 08, 2019 - New York
The world's largest and longest running juried all-accessories trade event. Showcases fashion resources from virtually every accessory product category. New York editions run concurrently with Moda and Fame.
Rafael D'lugoff Trio +1 - Fat Cat
January 09, 2019 - New York
Rafael D'lugoff Trio +1
Happy Hour Karaoke with Matt Hartman - Sid Gold's Request Room
January 10, 2019 - New York
Matt grew up listening to Ben Folds, Elton John, and Billy Joel. When he's not playing at Sid Gold's, you can find him playing on the Internet.
Battle Hip-Hop in Armor - The Met Fifth Avenue
January 11, 2019 - New York
The world of hip-hop dance culture collides with the bygone age of chivalry when freestyle dancers meet knights in armor. Discover the unexpected parallels—and see what it's really like to make some moves in all that chainmail, leather, and metal—in this unrivaled series of thrilling dance battles, commissioned by MetLiveArts in collaboration with The Met's Arms and Armor department and the fierce artists of It's Showtime NYC! from the South Bronx's Dancing in the Streets urban dance organization.
Toward A Concrete Utopia: Architecture In Yugoslavia, 1948–1980 - The Museum of Modern Art
Through January 13, 2019 - Manhattan
Situated between the capitalist West and the socialist East, Yugoslavia's architects responded to contradictory demands and influences, developing a postwar architecture both in line with and distinct from the design approaches seen elsewhere in Europe and beyond. The architecture that emerged—from International Style skyscrapers to Brutalist "social condensers"—is a manifestation of the radical diversity, hybridity, and idealism that characterized the Yugoslav state itself. Toward a Concrete Utopia: Architecture in Yugoslavia, 1948–1980 introduces the exceptional work of socialist Yugoslavia's leading architects to an international audience for the first time, highlighting a significant yet thus-far understudied body of modernist architecture, whose forward-thinking contributions still resonate today.
Liliana Porter: Other Situations - El Museo del Barrio
Through January 27, 2019 - New York
Born in Argentina in 1941, Liliana Porter, originally educated in printmaking — a discipline that deeply influenced her practice — moved to New York in 1964, where she cofounded the New York Graphic Workshop with artists Luis Camnitzer and José Guillermo Castillo. Since then, Porter has worked in a variety of media including painting, drawing, printmaking, photography, assemblages, video, installation and, more recently, theater. Porter's art has been exhibited in more than 35 countries in over 450 group shows, and is a part of public and private collections including El Museo del Barrio. Her work has been reviewed in Artforum, Art in America, and Sculpture Magazine, among other publications. In 2013, the Fundación Patricia Phelps de Cisneros published the book Liliana Porter in Conversation with Inés Katzenstein as part of the Conversaciones/Conversations series. Galleries in Europe, Latin America and the United States represent the artist.
Judson Dance Theater: The Work Is Never Done - The Museum of Modern Art
Through February 03, 2019 - Manhattan
For a brief period in the early 1960s, a group of choreographers, visual artists, composers, and filmmakers made use of a local church to present performances that Village Voice critic Jill Johnston declared the most exciting new developments in dance in a generation. Redefining the kinds of movement that could count as dance, the Judson participants—Trisha Brown, Lucinda Childs, Philip Corner, Bill Dixon, Judith Dunn, David Gordon, Alex Hay, Deborah Hay, Fred Herko, Robert Morris, Steve Paxton, Rudy Perez, Yvonne Rainer, Robert Rauschenberg, Carolee Schneemann, and Elaine Summers, among others—would go on to profoundly shape all fields of art in the second half of the 20th century. Taking its name from the Judson Memorial Church, a socially engaged Protestant congregation in New York's Greenwich Village, Judson Dance Theater was organized as a series of open workshops from which its participants developed performances. Together, the artists challenged traditional understandings of choreography, expanding dance in ways that reconsidered its place in the world. They employed new compositional methods to strip dance of its theatrical conventions, incorporating "ordinary" movements—ge... (read more)
Constantin Brancusi Sculpture - The Museum of Modern Art
Through February 24, 2019 - Manhattan
Poet Erza Pound spoke of artist Constantin Brancusi's work as providing "the master keys to the world of form." Over a career that spanned half a century, Brancusi's innovations transformed sculpture as it had been known, and influenced generations of artists to come. After moving to Paris in 1904 from his native Romania, Brancusi affected the appearance of a Romanian peasant—a long beard, work shirt, and sandals—while embedding himself in avant-garde art circles. He soon began pushing modernist sculpture to the threshold of abstraction, developing a new, simplified vocabulary of graceful crescents, gleaming ovoids, and rough-hewn blocks that often evoked rather than resembled the things named in their titles, such as Bird in Space or Fish. He put the natural properties of his materials on display, carving directly into wood and stone and polishing metal to high reflectivity. The bases for his sculptures were often built of stacked elements—wood cubes, cylindrical slices, pyramidal blocks, or cruciform stones—becoming an integral component of the work itself and hinting at the possibility of infinite rearrangement, an idea that would prove fertile in future decades.
Bruce Nauman: Disappearing Acts - The Museum of Modern Art
Through March 17, 2019 - Manhattan
Schaulager, Basel, The Museum of Modern Art, and MoMA PS1 present the first comprehensive retrospective of American artist Bruce Nauman (b. 1941) in over 20 years. Opening at Schaulager in March 2018 and traveling to New York in October of that year, the exhibition expands upon the rich holdings of the organizing institutions. Spanning the artist's entire career, from the mid-1960s to the present, Disappearing Acts provides a singular opportunity to experience his command of a wide range of mediums, from drawing, printmaking, photography, and sculpture to performance, film, neon, and large-scale installations.
Looking for Free Group Planning Services?
Get free advice on planning your group's trip to New York.
MORE Activity Planner ARTICLES
RESTAURANTS

Multi-concept restaurant offering modern Japanese cuisine, a...

THEATER

Gaston Leroux's famous period thriller is now one of Broadwa...

SHOPPING

DataVision is redefining retail with their new, fully intera...

SIGHTSEEING

Located in Times Square in the heart of New York City, Riple...