Free Things to Do in Manhattan This Week - November 4-November 11
November 4, 2018 - by CG Directory Editor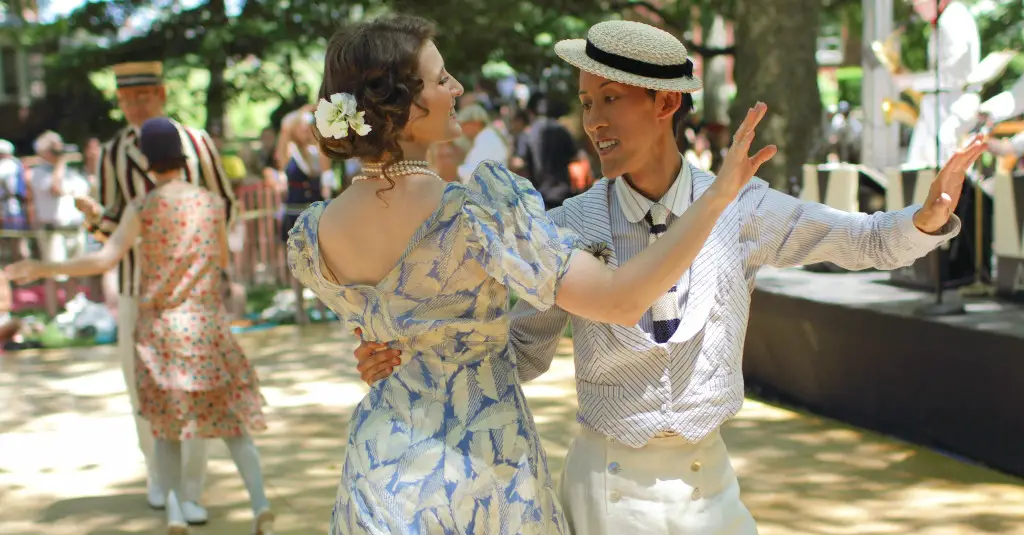 Photo: Flickr/Paul Stein

City Guide's calendar of free things to do in Manhattan shows off all the incredible things New York offers at no expense. Museums, parks, concerts, and popups are only the beginning of the rich offerings you can find here. From Downtown to Midtown to Uptown, check out City Guide's suggestions for great free events in Manhattan.


Ozan Aksoy Album Release Concert - DROM
November 04, 2018 - New York
The New York City based musician Ozan Aksoy's destiny was set with his birth name - Ozan - an ancient title for mystical bards in West Asia. As a child growing up in Turkey, he first learned to play the saz (lute) from his father, and soon demonstrated remarkable breadth as a multi-instrumentalist, becoming proficient in many of the string, woodwind, and percussive instruments of the region. He developed a passion for the music of ethnic and religious minorities in his country including the Kurds, Armenians, Laz, and Alevi, among others. Later in college, as an early member of the critically-acclaimed ensemble Karde? Türküler (meaning Ballads of Solidarity), Ozan and his colleagues performed the songs of these unrecognized and suppressed peoples, pushing the boundaries of inclusion in Turkey. During his time with the group they released four albums and toured extensively throughout Europe, spreading their message of diversity and acceptance. Ozan then relocated to the United States to complete a doctorate in ethnomusicology and further develop his multicultural repertoire.
Michael Paouris - DROM
November 04, 2018 - New York
He was born in Tavros, a suburb of Athens, Greece. He began learning the bouzouki when he was 8. He began playing professionally when he was 12. His next teacher Manolis Michalakis recommends him in the composer G. Katsaros with whom he collaborated for a limited number of concerts. Simultaneously, he participates in the team of Nikos Danikas in "Stavros tou Notou" and in "Chamam" (2 of the most well known concert halls in Athens). He participates in competitions of technique and interpretation and he wins the first place at Pan-Hellenic Rewards. In his 15 Th. Polykandriotis selects him and he collaborates with him in a lot of concerts for 8 years. He also performed at the "Megaron, The Athens concert hall", in his 18, with a symphony orchestra, M.Theodoraki's pieces. In his 16, he performed live in M. Theodoraki's play " A life, Greece." His teacher Manolis Michalakis, broadened his musical horizons, teaching him moral lessons, the essential love to the music, the way that the natural development comes to the instrument and the essential development of spirit through the music as well. Special moment is considered to be his attendance in the opening ceremony o... (read more)
Horror-Fi Expo 2 - 630 Second
November 04, 2018 - New York
Premier Horror, Sci-Fi and Fantasy Convention Featuring Vendors, Celebrity Guests, Cosplay Prizes and more
Horror-Fi Expo 2 - 630 Second
November 04, 2018 - New York
Premier Horror, Sci-Fi and Fantasy Convention Featuring Vendors, Celebrity Guests, Cosplay Prizes and more
Choir Rehearsal - Judson Memorial Church
November 04, 2018 - New York
MEETING ROOM (Enter by way of 55 Washington Square South)
The Rumpus Presents: Beth Bachmann's Cease (Book Launch Party) - Ace Hotel
November 04, 2018 - New York
"Beth Bachmann writes like a sibyl burning the leaves and smelling the smoke. Intoxicating." – Robert Hass Join Beth and friends of The Rumpus as they celebrate the launch of her third poetry collection, CEASE, with a night of readings hosted by Rumpus Poetry Editor Cortney Lamar Charleston. Beth will read from the new book, alongside Hala Alyan, Safia Elhillo, Nick Flynn, and Alex Lemon. Books will be available for sale and signing and a cash bar will be open throughout the event. This event is presented in partnership with The Rumpus and its Poetry Book Club. The Rumpus Poetry Book Club chooses a forthcoming poetry book each month—not yet available to the public—and then hosts an exclusive online discussion with the book club and the author. CEASE will be featured as the club's October 2018 selection. The Rumpus thanks Pitt Poetry Series, Vanderbilt University, and WORD Brooklyn.
KIDZ BOP Live 2018 Presented by Dollar Car Rental Powered by SiriusXM in New York - Beacon Theater
November 04, 2018 - New York
Kidz Bop is a brand of compilation albums featuring children performing contemporary popular songs. The series was developed by Razor & Tie co-founders Cliff Chenfeld and Craig Balsam[1] on October 9, 2001.[2] The albums are composed of popular songs that chart high on the Billboard Hot 100 and/or receive heavy airplay from contemporary hit radio stations several months ahead of each album's release. The songs are performed by the Kidz Bop Kids, often with lyrics deemed too explicit or suggestive for younger audiences altered to be more "kid-friendly".[3]
Kidz Bop Kids in New York - Beacon Theater
November 04, 2018 - New York
Kidz Bop is a brand of compilation albums featuring children performing contemporary popular songs. The series was developed by Razor & Tie co-founders Cliff Chenfeld and Craig Balsam[1] on October 9, 2001.[2] The albums are composed of popular songs that chart high on the Billboard Hot 100 and/or receive heavy airplay from contemporary hit radio stations several months ahead of each album's release. The songs are performed by the Kidz Bop Kids, often with lyrics deemed too explicit or suggestive for younger audiences altered to be more "kid-friendly".[3]
The Macoproject Film Festival - The Playroom Theater
November 04, 2018 - New York City
The Macoproject Film Festival will be open for submissions beginning June 1st, 2018! We screen in Times Square, New York City on November 3rd, 2018. NEW to this season: Screenplays are now accepted! Macoproject Trophies will be awarded to the top Films and Screenplays More Special Guests & Publicity. Be sure to submit your film at MacoprojectFilmFestival.com!
Art, Sushi, & Sake: 5th Annual Turner Party - Jerry's New York Central
November 04, 2018 - New York
Join us for our 5th Annual Turner Party on Sunday, November 4th for Art, Sushi, and Sake! Learn from our demo artists while you try all of the Turner products for yourself with the beautiful Acryl Gouache, Design Gouache, and Watercolors provided by Turner. Test some paint, meet some artists, and enjoy the complimentary sushi and sake provided by Turner Colour Works!
Nfl Sunday - The Red Lion
November 04, 2018 - New york
Nfl Sunday
Fall Ball Midnight Yacht Cruise - Harbor Lights Yacht
Through November 04, 2018 - New York
NYPartyCruise Invites you to the "FALL BALL MIDNIGHT YACHT CRUISE" SATURDAY, NOVEMBER 3RD, 2018 Aboard the Multi-Level | Climate-Controlled HARBOR LIGHTS YACHT Docking from the SkyPort Marina 23rd Street & FDR Drive; East Side of Manhattan Boarding approx. 11:45pm || Returning approx 3:45am E-Ticket Check-In for Boarding Passes Begins at 11:00pm *This event lands on Daylight Savings so the clocks will say 2:45am upon returning but will technically be 3:45am as the cruise will still be the same amount of time frame. Music by: DJ E.M. Mainstream : EDM : Top 40 : Latin THE BIGGEST OUTDOORS LOUNGE! CASH BARS & CASH BUFFET TO PURCHASE FOOD & DRINKS All Tickets MUST Be Purchased In Advance and are sold on a first come, first serve basis TICKETS START AT $25 (price subject to raise) **EARLY BIRD SPECIAL: $20 Tickets, while supplies last To Purchase Tickets Online, Visit: www.nypartycruise.com --------------------------------------------------- 21 & Over || ID a Must || Dress to Impress (DRESS CODE WILL BE ENFORCED) GENTS: Most Gents wear dress button down collared shirts, slacks, & shoes. Button Down Shirts Strongly Encouraged for Gent... (read more)
It's A Thing Debuts with Mr. Brainwash - Starrett Lehigh Building
Through November 04, 2018 - New York
It's A Thing, a new 501(c)(3) campaigning organization focused on changing perceptions and raising funds for head and neck cancer, is pleased to announce the opening of its inaugural experience, curated exclusively by world famous graffiti artist Mr. Brainwash. Hosted by RXR Realty, this upcoming, unique visual arts experience will take over 10,000+ sq. feet of the iconic Starrett-Lehigh building (Ground Floor and 13th Floor) with art that pays homage to the vital functions made possible by the head and neck. All art will be on exhibition and for sale from October 23 through November 4, with net proceeds donated to Memorial Sloan Kettering Cancer Center (MSK), the world's oldest and largest private cancer center based in NYC. For more information visit itsathing.org /@itsathingorg. *Please note that the interactive experience hosted on the 13th floor will only be open on Fridays, Saturdays and Sundays.
Brandless Pop-up with Purpose - The Milk Building
Through November 04, 2018 - New York
BRANDLESS BRINGS POP-UP WITH PURPOSE TO NYC Brandless is opening its first-ever NYC #Brandlesslife Pop-Up with Purpose on October 24th! The pop-up will bring the brand to life, offering unique full-sensory experiences, including a ton of opportunities to taste, test and try the brand's over 350 better-for-you products. Through immersive installations and interactive moments from floor-to-ceiling, the space will highlight both Brandless' values and those of its community. Activations will include tasting flight menus, a full tasting wall of non-GMO, organic and vegan snacks, a fair-trade coffee experience, a clean beauty lounge and so much more. Guests will also get a glimpse into the future of the brand with first looks at new releases and can purchase a "Best of Brandless" bundle specially curated and packed for NYC visitors. In addition to the meal* that Brandless donates in partnership with Feeding America every time someone makes a purchase on Brandless.com, the company will also donate one meal for every social post using #BrandlessLife throughout the duration of the pop-up. Brandless has already donated over 2.5 million meals to people facing hunger since its launch ... (read more)
Legendary: The Last Poets - Apollo Theater
November 05, 2018 - New York
As part of its Legendary series honoring iconic artists who have impacted the arts and culture, Apollo Live Wire pays tribute to the 50th anniversary of the Last Poets. Formed in 1968 in Harlem's Marcus Garvey Park, The Last Poets quickly rose to become a force on the music and poetry scene, giving voice the Black experience and inspiring generations of artists and activists for years to come. Founding group member Abiodun Oyewole and core group member Felipe Luciano will discuss the group's origins, impact, recordings and enduring legacy.
Bloomingdale's Holiday Window Unveiling - Bloomingdale's 59th Street
November 05, 2018 - New York
This season, the Bloomingdale's 59th Street Lexington Avenue windows draw inspiration from Illumination and Universal Pictures' Dr Seuss; The Grinch. The windows illustrate the cynical grump's journey from holiday hater to merry maker with interactive features and stunning visuals. The flagship will celebrate the highly anticipated holiday window unveiling with a special appearance by SNL cast member Kenan Thompson, who voices the character Bricklebaum in the new movie. To captivate the audiences with a festive performance will be two-time Billboard award winning electronic violinist Lindsey Stirling and actress Cameron Seely, who voices the character Cindy-Lou Who, singing holiday favorites with Carolers as back-up vocals.
Performing and Visual Arts College Fair - Jacob K. Javits Convention Center
November 05, 2018 - New York
NACAC hosts 25 Performing and Visual Arts College Fairs nationwide each fall. These FREE events offer a unique opportunity for the growing number of students pursuing a college degree in music, theater, art, dance, and other related disciplines.
Healthy on the Hudson — Tai Chi - Pier 84
Through November 05, 2018 - New York
Take your workout to our waterfront with Healthy on the Hudson! This FREE exercise series returns for our 20th Anniversary season, giving you opportunities to get fit in your Park every Monday, Wednesday and Thursday all summer long. Every Monday in June and July from 6:30 – 7:30 PM, join us for Tai Chi at Pier 84 in partnership with T'ai Chi Chuan! All are welcome to participate in this ancient Chinese system of movement for health and vitality.
Refinery Rooftop's 3rd Annual Movember Ball - Refinery Rooftop
November 06, 2018 - New York
Refinery Rooftop at Refinery Hotel is hosting its third annual "Movember Ball" on Tuesday, November 6th. Michael Chernow of Seamore's and The Meatball Shop will be hosting the public event which features a "balls-off" competition with some of the city's favorite restaurants including: The Meatball Shop, Red Rooster, Tavern on the Green and Untamed Sandwiches. The event will conclude with the announcement of the winning meatball by the esteemed judges including the Today Show's Style Editor Bobbie Thomas, Grub Street staff writer Nikita Richardson and Gotham Burger Social Club Founder Mike Puma. Attendees will all have the chance to vote for their favorite ball, with a fan-favorite also announced at the end of the evening. Proceeds from the event will be donated to The Movember Foundation.
Tasting Tuesday - Bryant Park
November 06, 2018 - New York
With the opening of this season's Bank of America Winter Village Holiday Shops comes a new crop of food options right here in the park! From chocolates to empanadas to cider to waffles, the Shops are filled with all kinds of food and drink to fuel your skating and shopping. At this special Tasting Tuesday event, we offer you the chance to browse the Shops, sampling their food and drinks for free. Discover new favorite treats for the season, and explore the shops with a snack in hand. Participating is simple: just RSVP on Eventbrite, then check in and get a wristband at the sign-in table at Le Carrousel (located in the park, on the 40th St. side). You must RSVP on Eventbrite in advance to participate; registration is limited to 300 people. Please check in before 5:30pm to guarantee your spot; after that, any unclaimed spots will be opened up to people on the wait list. Part of the Tasting Tuesday programs.
Skate Fest - Bryant Park
November 06, 2018 - New York
Tuesday, November 6, 10:00am–12:00pm The Rink at Bank of America Winter Village at Bryant Park Learn to skate with free lessons and prizes from US Figure Skating. Part of the Skate School programs
IAC Book Club: Alice McDermott's THE NINTH HOUR - Irish Arts Center
November 08, 2018 - New York
We will discuss Alice McDermott's The Ninth Hour, a sprawling, powerful story about a widow, her daughter, and the nuns who serve their Irish-American community in 20th century Brooklyn.
Eat Up Tokyo - NYC Event Spaces
November 08, 2018 - New York
Presented by the City of Tokyo and organized by the Tokyo Convention and Visitors Bureau, the inaugural Eat Up Tokyo is a culinary and cultural event that will celebrate the eats, drinks and delights of Japan's vibrant capital, bringing a taste of Tokyo to NYC. Guests who have pre-registered via Eventbrite (kindly note that pre-registration ends 10/31) will enjoy an evening tasting-session from 6:00pm - 9:00pm, featuring stellar Japanese food and sake. Sushi will be crafted by sushi master Daisuke Nakazawa (Sushi Nakazawa), who will illustrate the principles of edo-mae sushi, the style invented in ancient Tokyo that he serves at his eponymous restaurant – a rare recipient of the most prestigious four stars from The New York Times. Chef Kaukusaburo Sakurai (Wasan Brooklyn) will serve visually-stunning dishes inspired by top Tokyo landmarks and attractions, such as the Imperial Palace. Chef Sakurai's offerings will be presented alongside complementary Tokyo sake pairings curated by Wasan's resident sommelier, Toshiyuki Koizumi. The City of Tokyo is honored to share the culinary experiences of Japan with New Yorkers, giving insight into how Tokyo dining trends have influ... (read more)
Dmwf Expo North America - Digital Marketing World Forum New York - Jacob K. Javits Convention Center
Through November 08, 2018 - New York
DMWF Expo North America 2018 will showcase the latest Digital Marketing Technologies and Strategy, Virtual Reality, Artificial Intelligence, eCommerce, Influencer Marketing, Content Marketing, Data, Analytics and Mobile Marketing across two dedicated conference streams. I
RR: Mistress Velvetina's Variety Show - KGB Bar
November 09, 2018 - New York
2 drink minimum.
Watson Adventures' Dancing Nudes Murder Mystery Scavenger Hunt - Metropolitan Museum of Art
November 10, 2018 - New York
Join Watson Adventures on a murder mystery scavenger hunt at the Metropolitan Museum of Art! An eminent scholar's husband has been shot dead, a week after coming to Watson Adventures with strange messages and images of "dancing stick figures" she had found on her computer. The messages are somehow linked to nude artwork in the museum. Who is the murderer? What is the secret of the dancing nude figures? See if your team of sleuths can figure out whodunit on this unusual murder mystery scavenger hunt based on a Sherlock Holmes story. Advance purchase is required.
Hogwarts House Badges - New York Historical Society
November 10, 2018 - Upper West Side
What makes each Hogwarts House unique? Discover the history of Gryffindor, Hufflepuff, Ravenclaw, and Slytherin, and learn about some of the most famous witches and wizards from each House. Then choose from the four House crests to decorate and proudly wear!
New York National Portfolio Day Hosted by Fit - Jacob K. Javits Convention Center
November 10, 2018 - New York
* Please note that NASAD only reviews curricular programs in the visual arts and design. For more information about specific majors please contact the college directly. All Portfolio Day events are free, open to the public and do not require pre-registration.
Tattoo 'Paw'lor - First Class Tattoos
November 10, 2018 - Manhattan
WHO: All-natural pet food company Freshpet is giving pet parents the chance to celebrate or pay tribute to their dogs and cats, with a personalized pet portrait. According to a recent Freshpet study of 1,024 pet owners, the majority of pet parents consider their dog a member of the family (81%) and more than half (54%) admit their pet is truly their best friend. To spotlight the unique ways in which owners love their pets, the brand will be selecting ten lucky winners to participate in Freshpet's #TattooPawlor at First Class Tattoos. WHAT: From now until October 31st, 2018 you can visit www.freshpet.com/contests and enter to win by uploading a video or photo highlighting how you show love to your pet using the hashtag #TattooPawlor on Facebook, Instagram and/or Twitter. Share your best snuggle, walk or game of fetch and you might just get to preserve this love forever with a tattoo. Winners will be chosen by Freshpet, and notified by November 5th via email. Want to be involved, but interested in a different type of tattoo? Come down to the Freshpet Tattoo Pawlor on November 10th, 2018 and sign up for a FREE permanent flash tattoo, grab some Freshpet swag and take ho... (read more)
Cosmos Navigators - NonFinito Gallery
Through November 10, 2018 - New York
Raimondo Galeano solo exhibition
Catalan Cinema's Radical - The Museum of Modern Art
Through November 10, 2018 - New York
This series traces 10 revolutionary years in the history of Catalan cinema: the period between 1968 and 1978, when the fate of Spain—and Catalonia's place in it—lay in the balance. The death of General Francisco Franco on November 20, 1975, and the ascension of Juan Carlos I to the throne made possible the nation's transition from brutal dictatorship to fragile democracy. The Catalan language, after nearly a half-century of censorship, could once again be expressed freely in the streets and in the arts. Filmmakers who during the last years of dictatorship had risked their lives by shooting clandestinely or by encoding their scripts with politically subversive ideas responded to a newfound freedom after 1976 with work that continues to excite and provoke. The exhibition, drawn entirely from the archives of the Filmoteca de Catalunya, spans the decade from the radicalism of 1968 to the first democratic elections in 1977 and the writing of the Constitution of Spain the following year. It includes films by Pere Portabella, Antoni Ribas, and others that explore the legacy of the Spanish Civil War, the surge of immigrants into Barcelona and other cities in Catalonia from other parts o... (read more)
Hx: The Hotel Experience - Jacob K. Javits Convention Center
Through November 12, 2018 - New York
HX is the premier marketplace and conference for the hospitality industry. Featuring every trend and innovation in hospitality and dining — from front-of-the-house, guest-facing amenities and technologies to back-of-the-house nuts and bolts. HX caters to hotel owners, GMs, and hospitality property executives from casinos and resorts, independent and branded hotels, management and purchasing companies, military base lodging, and more. Where Hospitality & Dining meet to reimagine an industry.
Bdny (Boutique Design New York) - Jacob K. Javits Convention Center
Through November 12, 2018 - New York
Now in its ninth year, Boutique Design New York (BDNY) is the leading trade fair and conference for the hospitality design industry, serving the eastern United States, Canada and Europe. Presented annually by Boutique Design, BDNY brings interior designers, architects, purchasing agents and hospitality owners/developers together with manufacturers and marketers of high-caliber design elements for hospitality interiors. Ranked among the fastest-growing trade fairs in the U.S. for the past four years, BDNY will expand again in 2018, to 135,000 nsf of exhibit space. More than 600 customized displays will offer a gallery of inventive furnishings, lighting, fabrics, wallcoverings, flooring, carpeting, bath and spa, accessories, artwork and more—exceptional products that create the wow in hotels, restaurants, spas, clubs and cruise ships around the world. It's an elevated trade fair experience that includes an extensive conference program with CEU sessions, hands-on demos and workshops; unique social events held at some of Manhattan's most exciting venues; and an atmosphere conducive to learning, networking and growing your business.
Waiting for Godot By Samuel Beckett Directed by Garry Hynes Produced by Druid - Gerald W Lynch Theater
Through November 13, 2018 - New York
Laugh, abide, despair, persevere: Ireland's iconic Druid theater company presents Samuel Beckett's irreverent masterpiece, Waiting for Godot. Existential ennui meets startling slapstick comedy in this "superb reimagining" (Guardian, U.K.) by Tony Award–winning director Garry Hynes that offers a refreshing perspective on our tragicomic plight.
The Selects Pop-Up Store Opening Party - The Selects
Through November 14, 2018 - New York
WHO: The Selects, a collaborative project to promote Korean fashion designers and assist them to break into the American fashion market. This will be the first time most of the designers will have direct retail exposure to American consumers. WHAT: The Selects is opening a pop-up store in Soho, New York, featuring ten emerging Korean fashion designers along with ten curated K-beauty brands. FASHION: The Selects represents ten of the most promising designers evolving in the Korean fashion industry; Bmuet(te), Beyond Closet, The Centaur, Heohwan Simulation, Hidden Forest Market, KYE, LIE, Nohant, SWBD, and Wnderkammer. K-BEAUTY: The Selects have partnered with ten K-beauty brands for the pop-up. K-beauty is highly focused on health and hydration, and the ingredients are innovative and inspired by nature. The beauty brands that will be highlighted and sold in the store; Agerin, IPKN, Jinsoon, Knours, Meg, Moart, SKINRx Lab, Too Cool for School, Vika and Whal Myung, represent some of the best Korean skincare and makeup on the market. WHEN: Opening Party: October 26th from 5pm - 8pm. The store will be open Sunday-Thursday 12:00 PM - 7:00 PM, Friday-Saturday 11:00 AM... (read more)
PORTALS, A Photo Experience from Canon - Soho Pop-Up
Through November 18, 2018 - Manhattan
Canon will be hosting PORTALS, A Photo Experience from Canon. The 11-day pop-up will be built around photo moments that will transport visitors to an entirely new world by embedding camera tips and tricks into the consumer journey. Made up of five unique photography setups, PORTALS will allow photographers (amateur and experienced) to open up their imaginations while producing exciting – and Instagrammable – photos.
Group.BR presents INSIDE THE WILD HEART - Aich Studios
Through November 18, 2018 - New York
Group.BR presents INSIDE THE WILD HEART An Immersive Theatrical Experience  based on the works of Clarice Lispector October 18 - November 18, 2018 Benefit Performance: October 27, 2018 Group.BR, New York's only Brazilian theatre company presents INSIDE THE WILD HEART, a fully immersive theatrical experience based on the works of Brazil's most acclaimed Jewish writer, Clarice Lispector. The show will run from October 18 - November 18, 2018, Thursdays through Sundays at Aich Studios, 218 E. 25th Street, New York NY 10010, with a benefit performance on October 27, 2018. For more information and to purchase tickets, please visit https://www.group.br.com/productions-inside-the-wild-heart. Conceived by Group .BR co-founders Andressa Furletti and Debora Balardini, Inside the Wild Heart had a successful run in 2016 directed by Regina Miranda at Immersive Gallery, Williamsburg. Now the show finds its way to Aich Studios, a multilevel brownstone that fulfills the original vision, where a house becomes not only Clarice's home but her inner world as well. Built in 1848, and converted to a foundry at the turn of the century, Aich will host this new, revamped production directed by L... (read more)
Piano Karaoke with Drew Rakoswki - Sid Gold's Request Room
Through November 25, 2018 - New York
ive Piano Karaoke with Drew Rakowski, hosted by Shannon Conley!
American Museum of Natural History Presents: Sackler Brain Course: A Natural History of the Senses - American Museum of Natural History
Through November 26, 2018 - New York
Our experiences are shaped by the ways we sense our environment. How do we see, hear, smell, and feel the natural world? In this five-part course, we examine the science of sensory experience across the Tree of Life. Hear from neuroscientists and field biologists how sensory systems in humans and other animals are tuned to detect a diverse array of stimuli that guide behavior.
Wellness Calligraphy & Yoga with UN Calligraphy Artist - Asia Society
Through December 01, 2018 - New York
Explore the connection between mind, body, and spirit through Licao Shu Wellness Calligraphy and Yoga. Exclusively at Asia Society for seven classes, world-renowned Master Zhou Bin will take you on a journey that integrates yoga and meditation with the power of the written script "Licao Shu calligraphy." Artfully designed by Master Zhou, you will participate in this interactive, mindfulness workshop that lowers stress, promotes healing, and enhances your spiritual connection. Purchase a ticket for one workshop or the whole series at: http://bit.ly/as_yoga You don't need previous experience in yoga or Chinese to attend. Just bring comfortable clothing and a yoga mat. Other dates for this workshop series are: Friday, Nov 9th, 6 p.m. - 8 p.m. Friday, Nov 30th, 6 p.m. - 8 p.m. Saturday, Dec 1st, 10 a.m. - 12 p.m. Saturday, Dec 1st, 2 p.m. - 4 p.m.
Epic New York Beer Tour - Bars, Taprooms, Breweries - Empire State Building
Through December 22, 2018 - New York
The Beer Adventures app offers 150+ highly curated tours in 75 cities around the globe. Currently in 25 US cities, we take you to all of the best bars, taprooms and breweries in town giving you a day out to remember on your own terms. For this 'Epic New York Beer Tour' we invite you to join us in NYC as we hit up to 10 venues across Manhattan and Brooklyn in one day. This is one of our favourite Beer Adventures and it's done best by a combination of walking, subway and whatever else mode of transport is for you! Starting by the Empire State Building you'll pass loads of famous landmarks, go over and under the East River, hit both villages (Greenwich and East) and of course visit all the very best beer bars NYC has to offer. Come thirsty, hungry and ready to make a day of it! HOW IT WORKS: Search for 'Beer Adventures' in the Apple appstore or Google Play and download for free. You can then select the city and tours you want in-app. The Beer Adventures app acts as a magical mystery tour directing beer fans around a city at the touch of a few buttons. Available on iOS and Android, we offer highly curated, built in itineraries in most major cities. STARTING O... (read more)
Models and Bottles Fridays ... Free on the A.C. Pass Guest List - Show
Through December 29, 2018 - New York City
Models and Bottles Fridays Text keyword SHOWNYC to 83361 for Instant RSVP and chance to win a VIP Party (FREE Admission, Bottle & More!) SHOW. NYC Nightclubs. 135 West 41st Street. Times Square. 10 pm-???(Broadway and 6th Ave) A.C. Pass List invites you to "The Original" Models and Bottles Fridays at NYCs newest premier hotspot, Show NYC! This will be the biggest Friday Night party NYC has ever seen. Top DJs, aerialists, dancers, expert mixologists, bottle service served by our #Showgirls, a true VIP experience, a sexy crowd, all in a spectacular new venue. Ask about our specials, VIP packages and Group/ Birthday specials.. World reknown DJs play open format, house music, old skool, top 40, mash-ups and more. Everyone receives complimentary admission on the "A.C. Pass List" (ladies til 12am, Gents til 12am). Ask me about special birthday (& group) packages. Call me direct @ 917.653.0768 for Table Service and more details. 21+ID. To expedite entry, get on the "A.C. Pass Guest List" please e-mail me directly, crisac@mac.com. Doors and list opens at 10 pm & all list closes at 2 am. All admission is at the discretion of the doorman. Dress fashionable please. Dress code: Ladie... (read more)
NYC Scavenger Hunt - Central Park
Through December 30, 2018 - New York
Join Big City Hunt on an Epic Scavenger Hunt Tour of Central Park. This scavenger hunt is great for kids, families, and friends. You'll learn a ton about your city and Central Park! New York's Central Park stretches across 843 acres of land. It is larger than independent city-states Monaco and Vatican City combined. Bethesda Fountain, Belvedere Castle, and The Dakota are just a few of the landmarks you'll discover on this exciting two-hour hunt. Explore Central Park's rich history through this fun and engaging hunt through this iconic park using your smartphone. Check out this page for more information: https://www.scavengerhunt.com/locations/central_park_nyc_scavenger_hunt.html
Toward A Concrete Utopia: Architecture In Yugoslavia, 1948–1980 - The Museum of Modern Art
Through January 13, 2019 - Manhattan
Situated between the capitalist West and the socialist East, Yugoslavia's architects responded to contradictory demands and influences, developing a postwar architecture both in line with and distinct from the design approaches seen elsewhere in Europe and beyond. The architecture that emerged—from International Style skyscrapers to Brutalist "social condensers"—is a manifestation of the radical diversity, hybridity, and idealism that characterized the Yugoslav state itself. Toward a Concrete Utopia: Architecture in Yugoslavia, 1948–1980 introduces the exceptional work of socialist Yugoslavia's leading architects to an international audience for the first time, highlighting a significant yet thus-far understudied body of modernist architecture, whose forward-thinking contributions still resonate today.
Liliana Porter: Other Situations - El Museo del Barrio
Through January 27, 2019 - New York
Born in Argentina in 1941, Liliana Porter, originally educated in printmaking — a discipline that deeply influenced her practice — moved to New York in 1964, where she cofounded the New York Graphic Workshop with artists Luis Camnitzer and José Guillermo Castillo. Since then, Porter has worked in a variety of media including painting, drawing, printmaking, photography, assemblages, video, installation and, more recently, theater. Porter's art has been exhibited in more than 35 countries in over 450 group shows, and is a part of public and private collections including El Museo del Barrio. Her work has been reviewed in Artforum, Art in America, and Sculpture Magazine, among other publications. In 2013, the Fundación Patricia Phelps de Cisneros published the book Liliana Porter in Conversation with Inés Katzenstein as part of the Conversaciones/Conversations series. Galleries in Europe, Latin America and the United States represent the artist.
Judson Dance Theater: The Work Is Never Done - The Museum of Modern Art
Through February 03, 2019 - Manhattan
For a brief period in the early 1960s, a group of choreographers, visual artists, composers, and filmmakers made use of a local church to present performances that Village Voice critic Jill Johnston declared the most exciting new developments in dance in a generation. Redefining the kinds of movement that could count as dance, the Judson participants—Trisha Brown, Lucinda Childs, Philip Corner, Bill Dixon, Judith Dunn, David Gordon, Alex Hay, Deborah Hay, Fred Herko, Robert Morris, Steve Paxton, Rudy Perez, Yvonne Rainer, Robert Rauschenberg, Carolee Schneemann, and Elaine Summers, among others—would go on to profoundly shape all fields of art in the second half of the 20th century. Taking its name from the Judson Memorial Church, a socially engaged Protestant congregation in New York's Greenwich Village, Judson Dance Theater was organized as a series of open workshops from which its participants developed performances. Together, the artists challenged traditional understandings of choreography, expanding dance in ways that reconsidered its place in the world. They employed new compositional methods to strip dance of its theatrical conventions, incorporating "ordinary" movements—ge... (read more)
Constantin Brancusi Sculpture - The Museum of Modern Art
Through February 24, 2019 - Manhattan
Poet Erza Pound spoke of artist Constantin Brancusi's work as providing "the master keys to the world of form." Over a career that spanned half a century, Brancusi's innovations transformed sculpture as it had been known, and influenced generations of artists to come. After moving to Paris in 1904 from his native Romania, Brancusi affected the appearance of a Romanian peasant—a long beard, work shirt, and sandals—while embedding himself in avant-garde art circles. He soon began pushing modernist sculpture to the threshold of abstraction, developing a new, simplified vocabulary of graceful crescents, gleaming ovoids, and rough-hewn blocks that often evoked rather than resembled the things named in their titles, such as Bird in Space or Fish. He put the natural properties of his materials on display, carving directly into wood and stone and polishing metal to high reflectivity. The bases for his sculptures were often built of stacked elements—wood cubes, cylindrical slices, pyramidal blocks, or cruciform stones—becoming an integral component of the work itself and hinting at the possibility of infinite rearrangement, an idea that would prove fertile in future decades.
Looking for Free Group Planning Services?
Get free advice on planning your group's trip to New York.
MORE Activity Planner ARTICLES
RESTAURANTS

Vida Verde brings the tastes, colors, sounds, and scents of ...

THEATER

In a heartbeat, 38 planes with 6,579 passengers were strand...

SHOPPING

Specializing in the great vineyards of California, France, A...

SIGHTSEEING

Manhattan's premier all-glass, European-inspired dining crui...