Free Things to Do in Manhattan This Weekend - December 21-December 23
December 17, 2018 - by CG Directory Editor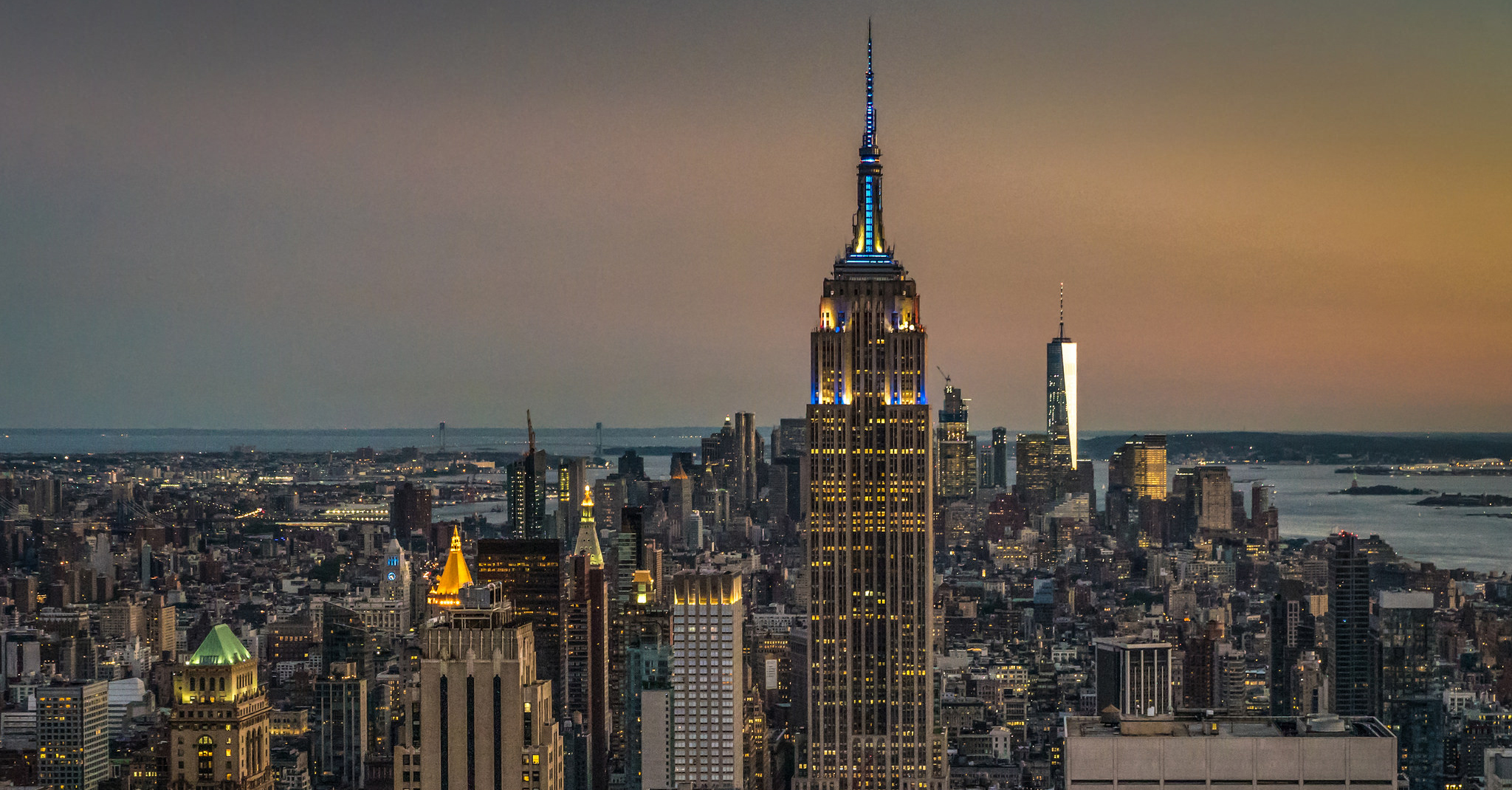 Photo: John St John/Flickr

There's no denying that Manhattan is the sparkle in New York City's eye, but that doesn't mean you have to dump out your wallet to hang out there. City Guide's compiled all the best free things to do in Manhattan this weekend, and for those wanting to explore the city's most famous borough on the cheap, this is your go-to guide.


Sustainable Investing Group Meeting - CFA Society New York
December 21, 2018 - New York
References herein to any specific sponsor or service do not necessarily constitute or imply the endorsement, recommendation or favoring by CFA Society New York. CFA Society New York strives to be a community for diverse opinions and differing perspectives, and the views and opinions expressed by speakers, presenters and/or organizers at events do not necessarily state or reflect those of CFA Society New York. CFA Society New York expects all attendees to comply with CFA Society New York's Code of Conduct while attending CFA Society New York events or meetings. CFA Society New York expressly reserves the right, in its sole discretion, to grant or deny access to any individual, or to expel any individual from any CFA Society New York event or meeting.
Hogwarts House Badges - New York Historical Society
December 22, 2018 - Upper West Side
What makes each Hogwarts House unique? Discover the history of Gryffindor, Hufflepuff, Ravenclaw, and Slytherin, and learn about some of the most famous witches and wizards from each House. Then choose from the four House crests to decorate and proudly wear!
Public Tours at Dia:Beacon - 9/11 Memorial
Through December 23, 2018 - New York
Dia:Beacon provides guided tours every Saturday and Sunday at 12:30 and 2 pm. Tours are free with admission. Reservations are not necessary but can be made in person at the admissions desk.
Believe In The Wonder Of Giving - Macy's Herald Square
Through January 01, 2019 - New York
Macy's Herald Square will unveil its legendary Christmas windows on Thursday, November 15th at 6:00 pm, signaling the start of the holiday season with a ceremony filled with music, fun, sweet treats and Santaland's elves. This year's theme is "Believe In The Wonder Of Giving." The six enchanted windows will share a tale of friendship, family, adventure, and teamwork as Sunny the Snowpal works to save Christmas with the help of her friends. The windows are sure to delight generations of spectators who have grown up with the annual tradition of visiting the windows, as well as those experiencing the enchantment of a New York City Christmas for the first time.
Liliana Porter: Other Situations - El Museo del Barrio
Through January 27, 2019 - New York
Born in Argentina in 1941, Liliana Porter, originally educated in printmaking — a discipline that deeply influenced her practice — moved to New York in 1964, where she cofounded the New York Graphic Workshop with artists Luis Camnitzer and José Guillermo Castillo. Since then, Porter has worked in a variety of media including painting, drawing, printmaking, photography, assemblages, video, installation and, more recently, theater. Porter's art has been exhibited in more than 35 countries in over 450 group shows, and is a part of public and private collections including El Museo del Barrio. Her work has been reviewed in Artforum, Art in America, and Sculpture Magazine, among other publications. In 2013, the Fundación Patricia Phelps de Cisneros published the book Liliana Porter in Conversation with Inés Katzenstein as part of the Conversaciones/Conversations series. Galleries in Europe, Latin America and the United States represent the artist.
Looking for Free Group Planning Services?
Get free advice on planning your group's trip to New York.
MORE Activity Planner ARTICLES
RESTAURANTS

Multi-concept restaurant offering modern Japanese cuisine, a...

THEATER

In a heartbeat, 38 planes with 6,579 passengers were strand...

SHOPPING

Specializing in the great vineyards of California, France, A...

SIGHTSEEING

This renovated museum complex includes the 900-foot-long air...