Free Things to Do in Manhattan This Weekend - June 15-June 17
June 11, 2018 - by CG Directory Editor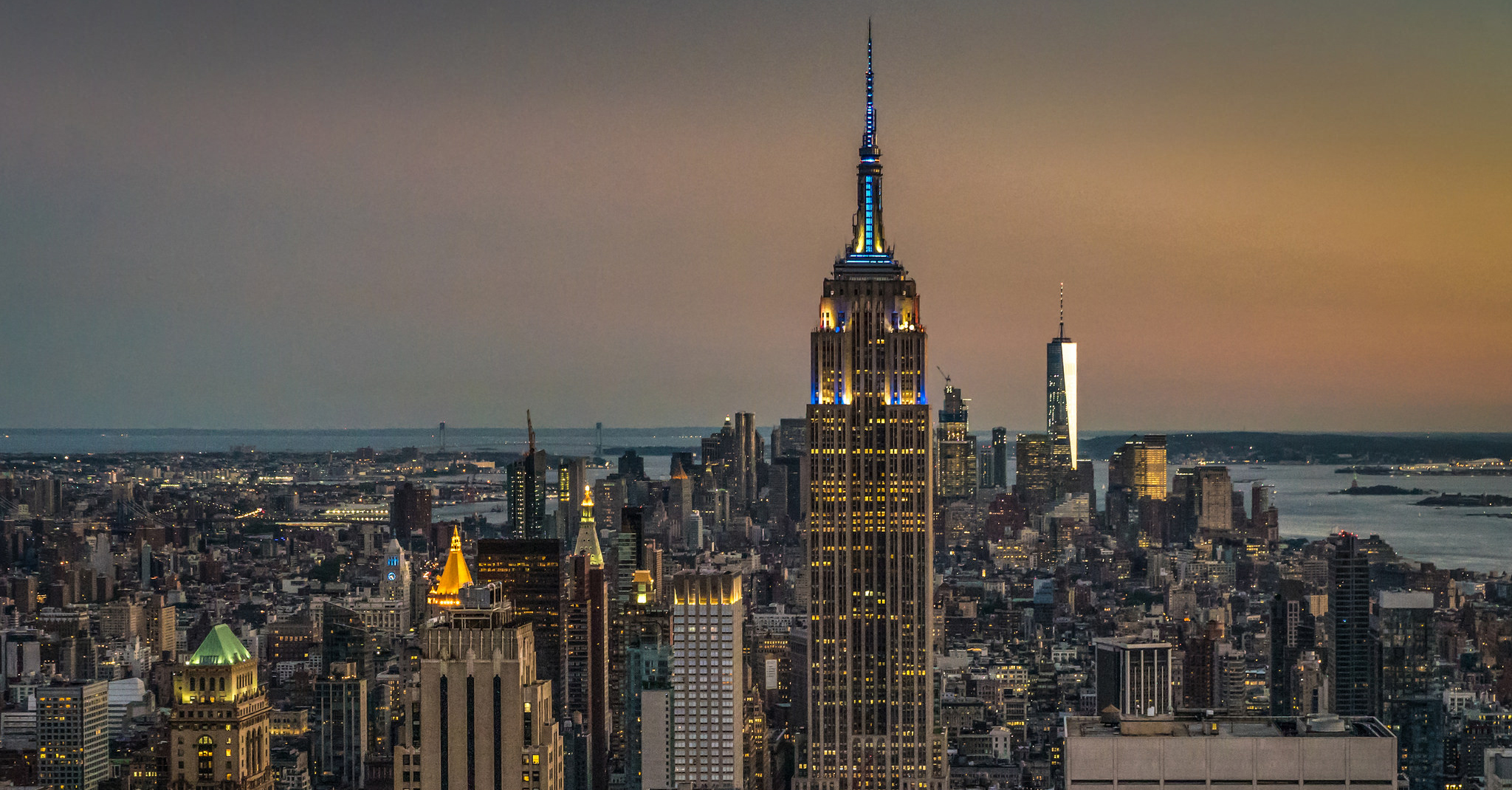 Photo: John St John/Flickr

There's no denying that Manhattan is the sparkle in New York City's eye, but that doesn't mean you have to dump out your wallet to hang out there. City Guide's compiled all the best free things to do in Manhattan this weekend, and for those wanting to explore the city's most famous borough on the cheap, this is your go-to guide.


FILMS Films on the Green Presents The Rules of the Game - Washington Square Park
June 15, 2018 - New York
THE RULES OF THE GAME (La règle du jeu) Directed by Jean Renoir, 1939, 1h50 With Nora Gregor, Paulette Dubost, Mila Parély, Marcel Dalio, Julien Carette, Roland Toutain Presented in partnership with the Washington Square Park Conservancy At la Colinière, the deceptively idyllic country estate of a wealthy Parisian aristocrat, a selection of society's finest gather for a rural sojourn and hunting party. While the masters are gathered around sumptuous banquets, the servants imitate and mock them during meals at the office. Over the course of the weekend the haute bourgeoisie acquaintances reveal themselves to be absurdly, almost primitively, cruel and vapid. #FilmsOnTheGreen | Free French films in NYC Parks Film in French with English subtitles FREE and open to the public
Eid al-Fitr Community Celebration - Museum of the City of New York
June 15, 2018 - Upper East Side
Celebrate Eid al-Fitr, the end of Ramadan, at the Museum of the City of New York! Join us to learn more about this time of gratitude for Muslim people and share what you are thankful for by contributing to a community mural. Explore Muslim cultural traditions in New York through images from our collections portal, mehndi temporary tattoos, and the art of Arabic calligraphy by local artists. See how Eid al-Fitr is celebrated across the globe with objects from different countries, and enjoy a tasty snack. All are welcome! Family programs are free with Museum admission and for members, geared to families with children ages 6-12 years old. Activities are designed for adults and children to complete together. Registration suggested, but not required.
Morning at the Museum - Cooper Hewitt Smithsonian Design Museum
June 16, 2018 - New York
Morning at the Museum is a Smithsonian program that provides access to a museum for individuals with cognitive and sensory processing disabilities by providing pre-visit materials, early entrance for registered families, gallery scavenger hunt, design activities, and a "Take a Break" space. Saturday, June 16, 9:00–10:30 a.m. In this special workshop, participants will engage in a hands-on theatrical puppet performance and in a design activity with Cecilia Arana and Mindy Pfeffer from NYC Kids Project. NYC Kids Project is a social justice arts organization advocating empathy, acceptance, and inclusion. Performances and classroom programs use theatrical puppets, storytelling, sign-language, adaptive equipment and facilitated dialogue to focus on character development and anti-bullying issues. Audiences are encouraged to examine attitudes surrounding disabilities and differences, fostering empathy and awareness of commonalities. This program is free and for all ages. Pre-Registration Required. To register, email access@cooperhewitt.zendesk.com or call 917.809.6732.
Egg Rolls, Egg Creams, and Empanadas Festival - Museum at Eldridge Street
June 17, 2018 - New York
Celebrate the diverse ethnic communities of the Museum at Eldridge Street's Lower East Side/Chinatown neighborhood! With the Museum's home, the landmark Eldridge Street Synagogue, as its centerpiece, this neighborhood festival spills out onto the street with a mash-up of Jewish, Chinese and Puerto Rican tastes, traditions, sights, and sounds.
The Men's Bazaar (Father's Day) - Grand Bazaar NYC
June 17, 2018 - New York
Taste of Jewish Culture Street Festival - The Workmen's Circle
June 17, 2018 - New York
Our Taste of Jewish Culture Annual Street Festival is our signature event that brings together thousands of foodies and dozens of purveyors of delicious food for a day of eating, learning, and celebrating in New York. The theme "Diversity is Delicious" highlights the many contributions that immigrants have made and continue to make to our world cuisine and our community.
Broadway 92Y Chorus Concert - 92Y
June 17, 2018 - Upper East Side
Join us for the concert of the Broadway at 92Y Chorus – founded by Robbie Capp in 1994, it remains the only community chorus in New York devoted to classic repertory from the American musical theater, stage and screen.
Alberto Savinio - Museum of the City of New York
Through June 23, 2018 - Manhattan
Giorgio de Chirico's younger brother, Savinio lived under the shadow of his more famous sibling. Still, he shared De Chirico's Surreal aesthetic and haunting subject matter, though not his classical precision. Instead, Savinio opted for a combination of softer contours and brushwork that, in something of a supreme irony, became the template for Chirico's late work.
Open Studio for Families - Guggenheim Museum
Through June 24, 2018 - Manhattan
For families with children ages 3 and up. Explore the themes and materials seen in the works on view at our drop-in studio art-making program.
Shakespeare in the Park: Othello - Delacorte Theater
Through June 24, 2018 - New York
Set amid war and palace intrigue in the 17th-century Mediterranean, this classic drama about a noble Black Venetian general whose marriage is sabotaged by theater's most infamous villain, Iago, remains Shakespeare's most urgent and relevant tragedy today.
Little New Yorkers - N-Y HISTORICAL SOCIETY
Through June 29, 2018 - New York
Bring your little New Yorkers to this weekly playdate to celebrate the city they live in. Each week includes time with historic toys, a special Little New-Yorkers hello song, story readings, and a related craft project.
Morning Hours for Members and Patrons - The Met Fifth Avenue
Through June 30, 2018 - New York
Start your day at The Met! Each month, Members and Patrons* are invited to attend private morning hours for one or more select exhibitions before the Museum is open to the public. Please present your Member or Patron card to admit you and a guest. Only the street-level entrance at 81st Street and the Parking Garage entrance will be open during this hour.
RAMM?LLZ??: Racing for Thunder - Red Bull Studios New York
Through August 26, 2018 - New York
The cultural impact of the equation known as The Rammellzee (1960—2010) — legendary artist, graf writer, hip-hop pioneer, Gothic Futurist theoretician and New York cult icon — set the groundwork for today's interdisciplinary creative hyphenates. Taking over the entirety of Red Bull Arts New York, RAMM?LLZ??'s largest survey to date examines the evolution of the artist's diverse body of work. From seminal post-graffiti works to his rare but robust formal output throughout the 1980s, the show features important artworks and sculptures created over the last 20 years of his life. The exhibition gathers archival materials and artworks from RAMM?LLZ??'s estate and collections around the world, alongside oral histories recently commissioned by Red Bull Arts New York. This historic survey aims to introduce a new generation to an artist-prophet from the edge who found himself, again and again, in the center of everything.
Looking for Free Group Planning Services?
Get free advice on planning your group's trip to New York.
MORE Activity Planner ARTICLES
RESTAURANTS

Multi-concept restaurant offering modern Japanese cuisine, a...

THEATER

In a heartbeat, 38 planes with 6,579 passengers were strand...

SHOPPING

PANDORA, one of the leading names in jewelry for more than 3...

SIGHTSEEING

Manhattan's premier all-glass, European-inspired dining crui...