Free Things to Do in Manhattan This Weekend - March 16-March 18
March 12, 2018 - by CG Directory Editor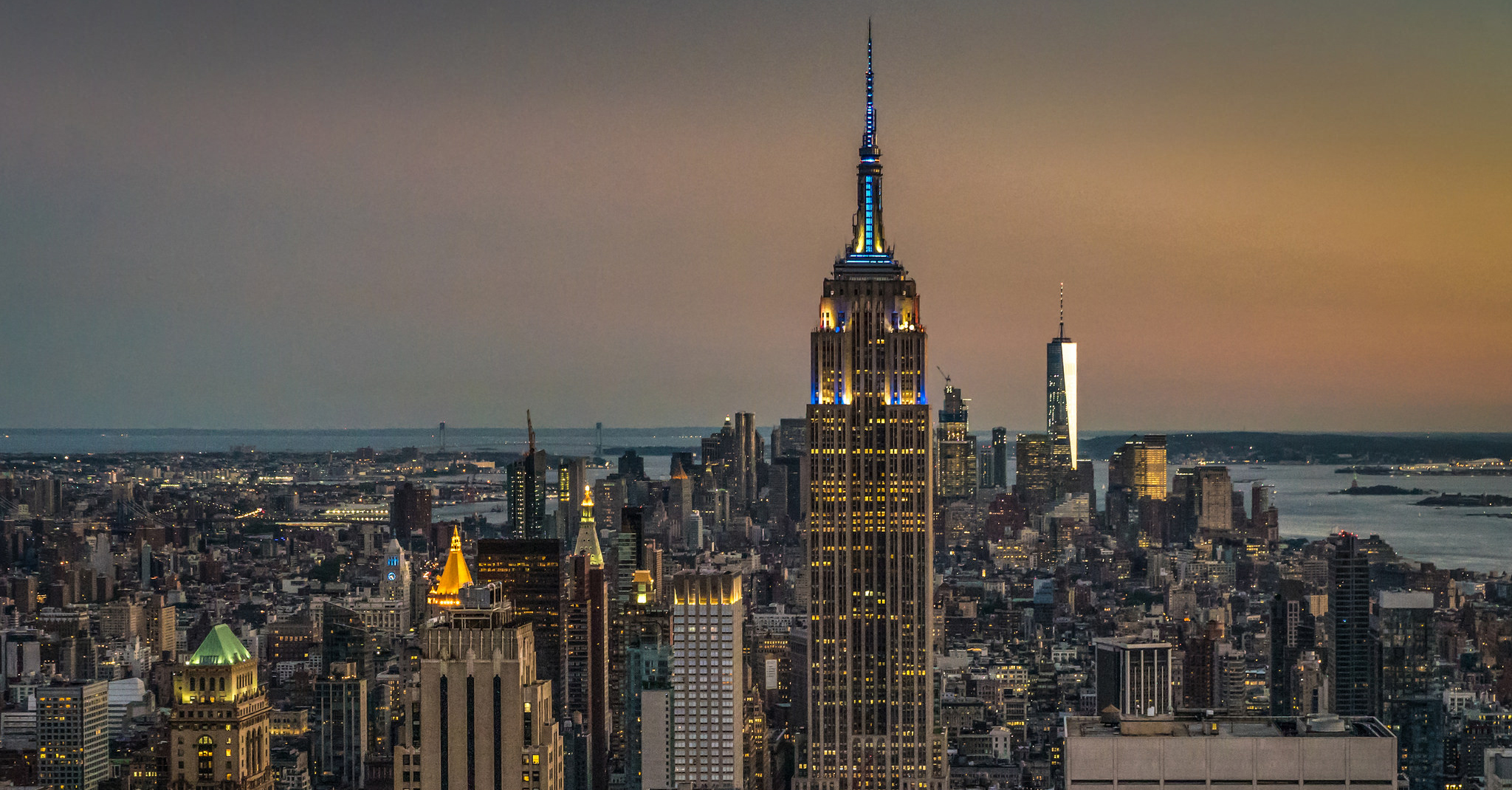 Photo: John St John/Flickr

There's no denying that Manhattan is the sparkle in New York City's eye, but that doesn't mean you have to dump out your wallet to hang out there. City Guide's compiled all the best free things to do in Manhattan this weekend, and for those wanting to explore the city's most famous borough on the cheap, this is your go-to guide.


Heart of the Park Tour - Central Park Conservancy
March 16, 2018 - New York
Walk straight through the heart of Central Park on this east-to-west tour led by Central Park Conservancy guides. Enjoy a great variety of the scenic, sculptural, and architectural elements the Park has to offer. Visit some of the Park's most famous landmarks, including Conservatory Water, Loeb Boathouse, Bethesda Terrace, Bow Bridge, Cherry Hill, the Lake, and Strawberry Fields. Details Meet: Samuel F. B. Morse statue (inside the Park at 72nd Street and Fifth Avenue). Tour ends at 72nd Street and Central Park West. Map of start location Terrain: A few stairs Length of Tour: approximately 90 minutes Cost: Free. Register in advance for easiest check-in! (Pre-registration not required)
Zoe Obadia, Jazz Alto Saxophone - Morse Hall - The Juilliard School
March 17, 2018 - New York
Japan Week 2018 - Grand Central Terminal
Through March 17, 2018 - Midtown
The Japan National Tourism Organization (JNTO) New York Office announces the 7th annual Japan Week, which will take place in Vanderbilt Hall. Japan Week is free and open to the public and will showcase the very latest in Japanese culture, food, and modern art. This year's special feature includes seven works of 3D Trick Art. A popular phenomenon in Japan, Trick Art is a large-scale interactive work of art that seemingly adds a third dimension, creating the illusion that the depicted objects really exist. Visitors will be encouraged to "step into" each work of 3D Trick Art and take the ultimate selfie. Visitors can also receive free Japanese tourism materials and expert travel tips while experiencing the arts, merchandise, and culture of Japan.
Art Trek - The Met Fifth Avenue
Through March 17, 2018 - New York
Travel through time and around the world on a Museum adventure. Discover favorite works of art as you look and learn together. This month's theme is Changing Landscapes. For families with children ages 7–11.
Pop up Repair - Grand Bazaar NYC
March 18, 2018 - New York
Grand Bazaar NYC has partnered with FIXUP to help make repairs easy and convenient for you. Every third Sunday a month we'll have a special Pop Up Repair booth at our market for you to drop-off your beloved items that you'd like fixed - lamps, chairs, small appliances, jewelry, ceramics, toys, and more. This is such a great service that helps extend the lifespan of your favorite items, while diverting waste from landfills, and providing work for local fixers. Be sure to Share & Invite your friends so that they can find out about this special service. Thanks!
Open Studio for Families - Solomon R. Guggenheim Museum
March 18, 2018 - New York
For families with children ages 3 and up. Explore the themes and materials seen in the works on view at our drop-in studio art-making program.
Ancestors, Spirits, and Deities in the Arts of Africa, Oceania, and the Americas - The Met Fifth Avenue
Through March 18, 2018 - New York
The Michael C. Rockefeller Wing houses the foremost fine arts collection of the historical forms of expression that have flourished in sub-Saharan Africa, the islands of the Pacific, and North and South America. View highlights of the collection that range in date from 2000 B.C.E. to the present.
FOLD: Golden Venture Paper Sculptures - Museum of Chinese in America
Through March 25, 2018 - Manhattan
As a way to actively engage visitors in a conversation about immigration issues, FOLD: Golden Venture Paper Sculptures will present the story of the passengers of the Golden Venture, a ship carrying 286 undocumented Chinese passengers that ran aground in New York City in 1993. Selected from MOCA's collection, over forty sculptures collectively created by the immigrants while detained for years at York County Prison will be on display. Through symbolic representations that include caged birds and American eagles, the sculptures give shape to both the quantitative and qualitative time spent waiting for uncertain legal outcomes. For most of these sculptures, their forms are Chinese folk art, but their subject matter is uniquely American. Idiomatic expressions and art-related theories of the "fold" as a form, action and metaphor will be used as an organizing principle for the exhibition's content and design. In addition to archive materials, recent interviews with immigration attorneys and supporters of the Golden Venture detainees will also provide multiple perspectives on the attainment of the American Dream.
Start with Art at The Met - The Met Fifth Avenue
Through March 29, 2018 - New York
Share ideas and enjoy stories, sketching, and other gallery activities that bring works of art to life. This month's theme is Changing Landscapes. For families with children ages 3–6.
The Beautiful Brain: The Drawings of Santiago Ramón y Cajal - Grey Art Gallery
Through March 31, 2018 - New York
The Beautiful Brain: The Drawings of Santiago Ramón y Cajal is the first U.S. museum exhibition to present the extraordinary drawings of Santiago Ramón y Cajal (Spain, 1852–1934), the father of modern neuroscience. Cajal's astonishing depictions of the brain—which combine cutting-edge scientific knowledge with consummate draftsmanship—offer much greater clarity than photographs, so much so that they are still in wide use today.Featuring approximately 80 of Cajal's drawings, the show will situate them within the history of scientific illustration from the 16th to 19th centuries, and juxtapose them with contemporary visualizations of the brain. Organized by the Frederick R. Weisman Art Museum at the University of Minnesota in collaboration with the Cajal Institute, the exhibition is accompanied by a fully illustrated book published by Abrams.
Baya: Woman of Algiers - Grey Art Gallery
Through March 31, 2018 - New York
Baya: Woman of Algiers is the first North American exhibition of works by the self-taught Algerian artist Baya Mahieddine (1931–1998). Known as Baya, she was born in Bordj el-Kiffan and orphaned at age five. Encouraged by her adoptive French mother to pursue art, she began as an adolescent to paint gouaches and make ceramics. Her work was soon discovered by fabled gallerist Aimé Maeght who, along with André Breton, organized an exhibition in Paris in 1947. Baya's colorful depictions of women, rhythmic patterns, and bright palette drew the attention of Henri Matisse and Pablo Picasso, with whom she later collaborated in the renowned Madoura pottery studio in Vallauris. Celebrated in both Algeria and France, Baya has yet to gain international recognition. Woman of Algiers reexamines Baya's career within Surrealist, "outsider," and North-African post-colonial art contexts.
Bollywood Beats - A Weekly Saturday Night DesiParty - Lexicon Nightclub
Through April 01, 2018 - Midtown East
Each & Every Saturday Night, come experience the Glamour & Glitz of Bollywood as you Mix, Mingle and Dance at New York City's Hottest Saturday Night DesiParty.
Yto Barrada & Julie Klear Once upon a Forest, the Animal Spring - FIAF & Le Skyroom
Through April 06, 2018 - New York
In an imaginative new visual art exhibition, French-Moroccan multimedia artist Yto Barrada and American designer and art educator Julie Klear invite kids to create new worlds using colorful art pieces, to transform the FIAF Gallery into a moveable visual feast. Turning buildings into forests, or cities into flowers, kids are encouraged to play, hide, and interact with the animals and landscapes, while changing things up through words, languages, and sounds. By moving pieces around and creating original artwork, the kids will have a unique opportunity to work together and use the power of art and words to change the world! Animal Spring was originally created as an artful card game in four languages—English, French, Arabic, and Dutch, by the Wiels Museum in Brussels.
Impressionism and Post-Impressionism in Japanese - The Met Fifth Avenue
Through April 12, 2018 - New York
The tour introduces visitors to the origins of Impressionism in the late 1860s and its flourishing in the following decades in landscapes and scenes from modern life by such artists as Monet, Degas, and Renoir. The tour also explores the impact of Impressionism on the next generation of artists, which includes Cézanne, Gauguin, and Van Gogh.
Hello, Met Mondays! (Ages 2–4) - The Met Fifth Avenue
Through April 19, 2018 - New York
Kate Waisman, instructor Join us for a warm introduction to the Museum and art through stories, songs, and activities that connect to works of art in The Met collection. Children and adults explore the galleries and studio together to discover all that the Museum has to offer. One adult is required for every child. Class size is limited to 14 children and registration is required.
Friday Stories and Glories: World Mythology at The Met (Ages 6–8) - The Met Fifth Avenue
Through April 27, 2018 - New York
Lauren Ebin, instructor Uncover the world of art at The Met! Jump into stories, mythology, and folklore from around the globe during this interactive gallery program just for kids. This is a drop-off program; however, interested adults are welcome to attend. Please register interested siblings separately. Classes are limited to 20 children and registration is required.
Modern and Contemporary Art in French - The Met Fifth Avenue
Through May 01, 2018 - New York
Visitors are introduced to the Museum's exceptional collection of modern art—including painting and sculpture—through works representing the major stylistic movements of the twentieth century. The European collection includes works by artists such as Bonnard, Picasso, Matisse, Miró, Balthus, and Kiefer; the American collection encompasses paintings by the Eight, the Stieglitz circle, Edward Hopper, the Abstract Expressionists, and Jasper Johns. The tour may also visit sculpture by Isamu Noguchi, David Smith, and others.
Exhibition Tour—Thomas Cole's Journey: Atlantic Crossings - The Met Fifth Avenue
Through May 02, 2018 - New York
This exhibition provides a vivid new context for one of the Museum's most celebrated works, Thomas Cole's The Oxbow, 1836, a founding masterpiece of American landscape painting. Assistive listening devices are provided in the gallery where the program begins.Assistive listening devices are provided in the gallery where the program begins.
Exhibition Tour—William Eggleston: Los Alamos - The Met Fifth Avenue
Through May 08, 2018 - New York
The exhibition presents the landmark series Los Alamos by photographer William Eggleston (American, born 1939). Completed in 1974, the work has never been shown in its entirety in New York City.
American Life: Historic Rooms and Decorative Arts - The Met Fifth Avenue
Through May 16, 2018 - New York
This voyage through the history of American domestic interiors uses architectural elements, furnishings, silver, glass, and other decorative and utilitarian objects to tell fascinating stories of American life, from the seventeenth through the early twentieth century. Many of the newly renovated period rooms are equipped with state-of-the-art interactive computer touch screens, which explore the social and historical context of the rooms and catalogue information about their furnishings. The Henry R. Luce Center for the Study of American Art displays additional examples of American art.
American Art in French - The Met Fifth Avenue
Through May 17, 2018 - New York
This tour provides an overview of the comprehensive collections of The American Wing and may include paintings, sculpture, furniture, period rooms, and decorative arts, as well as architectural spaces. Periods covered are from Colonial America to the early twentieth-century Frank Lloyd Wright Room, and will emphasize the newly reopened Galleries for Paintings, Sculpture, and Decorative Arts. The American Wing has outstanding examples of furniture by John Townsend, Duncan Phyfe, and Charles-Honoré Lannuier; paintings by John Singleton Copley, Thomas Cole, Winslow Homer, and John Singer Sargent; and sculptures by Augustus Saint-Gaudens.
30-Minute Met: Guide's Choice in Japanese - The Met Fifth Avenue
Through May 22, 2018 - New York
A tour of favorite objects; guide's choice, your treat.
Arts of the Islamic World in French - The Met Fifth Avenue
Through June 11, 2018 - New York
A tour of the New Galleries for the Art of the Arab Lands, Turkey, Iran, Central Asia, and Later South Asia explores the Metropolitan Museum's collection of Islamic art, a collection that is one of the finest and most comprehensive in the world. Fifteen galleries grouped by geographic region trace the course of Islamic civilization from Spain in the West to India in the East. The tour draws on this collection to explore the rich artistic traditions of the Islamic world and the distinct cultures within its fold.
30-Minute Met: Guide's Choice in Spanish - The Met Fifth Avenue
Through June 11, 2018 - New York
Morning Hours for Members and Patrons - The Met Fifth Avenue
Through June 30, 2018 - New York
Start your day at The Met! Each month, Members and Patrons* are invited to attend private morning hours for one or more select exhibitions before the Museum is open to the public. Please present your Member or Patron card to admit you and a guest. Only the street-level entrance at 81st Street and the Parking Garage entrance will be open during this hour.
Looking for Free Group Planning Services?
Get free advice on planning your group's trip to New York.
MORE Activity Planner ARTICLES
RESTAURANTS

Beloved midtown spot takes inspiration from local tradition,...

THEATER

The Tony-winning creators of "Ragtime" transport us from the...

SHOPPING

The sweetest experience in Times Square!...

SIGHTSEEING

This renovated museum complex includes the 900-foot-long air...