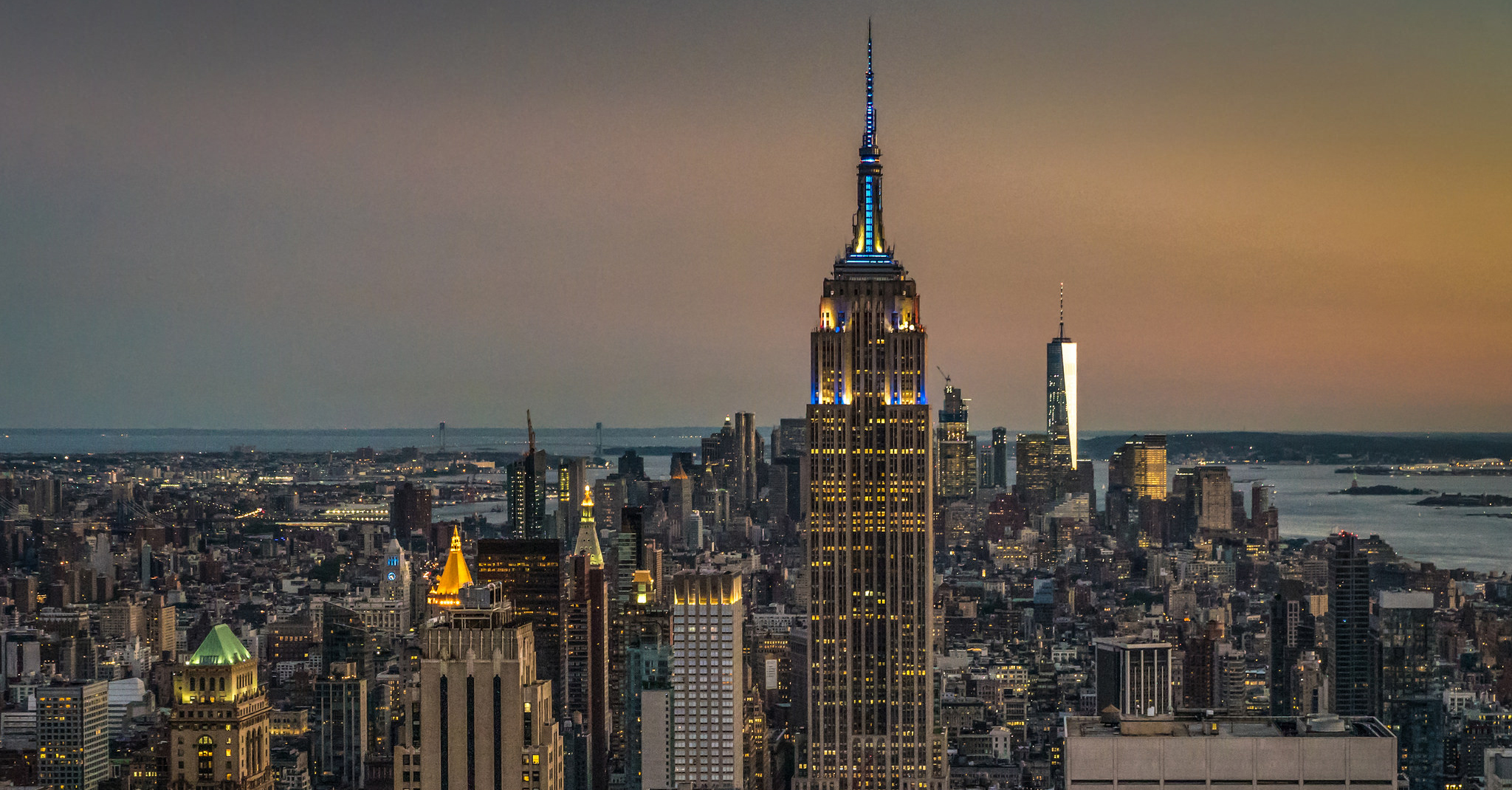 Photo: John St John/Flickr

There's no denying that Manhattan is the sparkle in New York City's eye, but that doesn't mean you have to dump out your wallet to hang out there. City Guide's compiled all the best free things to do in Manhattan this weekend, and for those wanting to explore the city's most famous borough on the cheap, this is your go-to guide.


Sustainable Investing Group Meeting - CFA Society New York
November 16, 2018 - New York
References herein to any specific sponsor or service do not necessarily constitute or imply the endorsement, recommendation or favoring by CFA Society New York. CFA Society New York strives to be a community for diverse opinions and differing perspectives, and the views and opinions expressed by speakers, presenters and/or organizers at events do not necessarily state or reflect those of CFA Society New York. CFA Society New York expects all attendees to comply with CFA Society New York's Code of Conduct while attending CFA Society New York events or meetings. CFA Society New York expressly reserves the right, in its sole discretion, to grant or deny access to any individual, or to expel any individual from any CFA Society New York event or meeting.
AstroCafe - Intrepid Sea, Air & Space Museum
November 16, 2018 - New York
Imagine your life today without the Internet, personal digital device, Instagram, Facebook, or the ability to predict weather (or find that special pizza place in Brooklyn.) Or services and products essentially unknown just 30 years ago. Many of those recent advances came about, believe it or not, because of the space and satellite industries. They are indispensable to daily life. Go back even further and think of the century before airplanes, cars, TV, electric lighting and many of the things from the Industrial Age that totally transformed the human economy. This is where we are NOW. But don't worry. Space-age innovators are creating a "New Space" economy right here. Dr. Joseph N. Pelton, former Dean of the International Space University, Founding President of the Society of Satellite Professionals International and Pulitzer Prize nominated author, will discuss how this new global economy will change the world and recast humans as masters of time and space. And give us things as unimaginable as an airplane trip in the year 1820! The evening will also include an opportunity to meet recipients of the first-ever Astropreneurship Awards, presented on November 1st by the New York S... (read more)
PORTALS, A Photo Experience from Canon - Soho Pop-Up
Through November 18, 2018 - Manhattan
Canon will be hosting PORTALS, A Photo Experience from Canon. The 11-day pop-up will be built around photo moments that will transport visitors to an entirely new world by embedding camera tips and tricks into the consumer journey. Made up of five unique photography setups, PORTALS will allow photographers (amateur and experienced) to open up their imaginations while producing exciting – and Instagrammable – photos.
Liliana Porter: Other Situations - El Museo del Barrio
Through January 27, 2019 - New York
Born in Argentina in 1941, Liliana Porter, originally educated in printmaking — a discipline that deeply influenced her practice — moved to New York in 1964, where she cofounded the New York Graphic Workshop with artists Luis Camnitzer and José Guillermo Castillo. Since then, Porter has worked in a variety of media including painting, drawing, printmaking, photography, assemblages, video, installation and, more recently, theater. Porter's art has been exhibited in more than 35 countries in over 450 group shows, and is a part of public and private collections including El Museo del Barrio. Her work has been reviewed in Artforum, Art in America, and Sculpture Magazine, among other publications. In 2013, the Fundación Patricia Phelps de Cisneros published the book Liliana Porter in Conversation with Inés Katzenstein as part of the Conversaciones/Conversations series. Galleries in Europe, Latin America and the United States represent the artist.