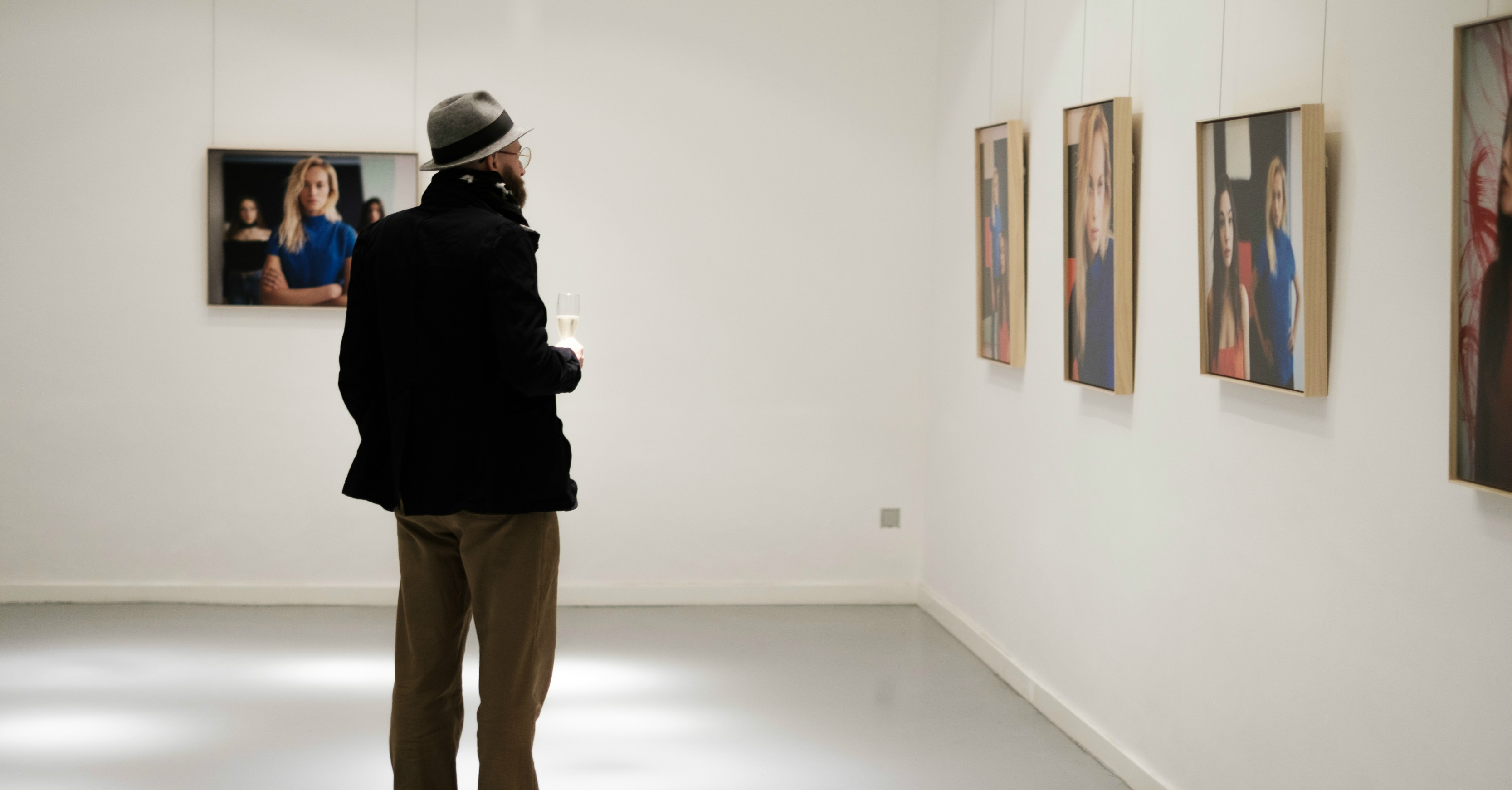 Photo: Flickr/K_rlis Dambr_ns

For art in galleries, from shows to openings to receptions and special events, check out City Guide's calendar listings for New York City. From Chelsea galleries to SoHo galleries to all points in between, we've got comprehensive painting, sculpture, performance art, conceptual art, and photography listings.


Bdny (Boutique Design New York) - Jacob K. Javits Convention Center
Through November 12, 2018 - New York
Now in its ninth year, Boutique Design New York (BDNY) is the leading trade fair and conference for the hospitality design industry, serving the eastern United States, Canada and Europe. Presented annually by Boutique Design, BDNY brings interior designers, architects, purchasing agents and hospitality owners/developers together with manufacturers and marketers of high-caliber design elements for hospitality interiors. Ranked among the fastest-growing trade fairs in the U.S. for the past four years, BDNY will expand again in 2018, to 135,000 nsf of exhibit space. More than 600 customized displays will offer a gallery of inventive furnishings, lighting, fabrics, wallcoverings, flooring, carpeting, bath and spa, accessories, artwork and more—exceptional products that create the wow in hotels, restaurants, spas, clubs and cruise ships around the world. It's an elevated trade fair experience that includes an extensive conference program with CEU sessions, hands-on demos and workshops; unique social events held at some of Manhattan's most exciting venues; and an atmosphere conducive to learning, networking and growing your business.
Race, Myth, Art, and Justice Exhibition | Opening Reception - Caribbean Cultural Center African Diaspora Institute
November 15, 2018 - New York
On Thursday, November 15th, you're invited to the opening of Race, Myth, Art, and Justice! The exhibition explores intersecting ideas of race, myth, art, and justice through the lens and unique interpretations of twelve inter-generational photographers. Via innovative contemporary art practices, the photographers engage with the premise of "race" as a social construct rooted in myth, while simultaneously interrogating its profound implications and indignities on our 21st-century lives. With roots in the United States and throughout Africa and the Caribbean—including Guyana, Jamaica, Nevis, Panama, Puerto Rico, St. Martin, and Sierra Leone—the photographers draw from an African Diasporic worldview steeped in their personal experiences as well as larger geographical political histories. Collectively, their images offer a poignant and provocative portrait of the ways the mythology of race and the pursuit of justice continue to permeate the global African experience. Featured Artists: Kwesi Abbensetts, Faisal Abdu'Allah, Terry Boddie, Jonathan Gardenhire, John E. Dowell, Jr. Adama Delphine Fawundu, Deborah Jack, Zoraida Lopez-Diago, Radcliffe Roye, Stan Squirewell, Ming Smit... (read more)
Erosion: Works by Leonard Ursachi - Derfner Judaica Museum
Through November 18, 2018 - Bronx
Derfner Judaica Museum + The Art Collection at Hebrew Home at Riverdale is pleased to announce its latest exhibition, Erosion: Works by Leonard Ursachi on view in the Derfner Judaica Museum and grounds from July 15–November 18, 2018. A reception and artist's talk will be held on Sunday, October 7, 2018, from 1:30–3 p.m. in the Museum, located at 5901 Palisade Avenue in the Riverdale section of The Bronx. This event is free and open to the public. R.S.V.P. 718.581.1596 or art@hebrewhome.org. Photo I.D. required for entry at all times. In this exhibition featuring an outdoor sculpture, installation work, and related maquettes and drawings, Leonard Ursachi addresses themes of environmental and social crises caused by manmade events and reflects on how the destruction of natural resources is intimately interconnected with the effacement of human history and culture. Central to the show will be a new outdoor sculpture created for the exhibition—an iteration of Ursachi's What a Wonderful World series. The large-scale work is on view in the sculpture garden on the Hebrew Home's majestic 32-acre property overlooking the Hudson River and Palisades. Carved in Styrofoam and covered i... (read more)
The Now - Largest Interactive Public Art - Coolture Impact
Through November 24, 2018 - New York
he Now, created by video artists Laia Cabrera and Isabelle Duverger in collaboration with interactivity designers NoirFlux and Karan Parikh, is the first featured art presentation at Coolture Impact and the largest interactive public art installation on the windows of the Port Authority Bus Terminal in Times Square. The now offers a journey into magical worlds, intertwining reality and fantasy, opening doors to hidden places and participatory environments. The Now explores transitory spaces and unseen parallel realities, in a cinematic voyage to visually striking realms, live painting, and animated characters with evolving narratives. Visitors are invited to walk, move and unravel the different storylines.
Gala Champagne Reception & 'Moulin Rouge' Soiree - Amsterdam Whitney Gallery
Through December 06, 2018 - New York
CORNUCOPIC COUNTERPOINTS: NEIL KERMAN, GUNILLA KLEMENDZ, LORI MOLE; APOTHEOSIS of the ILLUMINATA: AASE BIRKHAUG, PATRICK DENNIS, PAUL KENTZ; FULCRUM of the FANTASTIC: ANAT ARON, CORA CRONEMEYER, MATT GABEL; OPTYX of the AESTHETICA: MADELEINE SCHACHTER, MICHAEL SCHAFFER, DREA VERNAZZA, JEONG-AH ZHANG
Nate Lowman's Never Remember at Gagosian New York - Gagosian
Through December 15, 2018 - New York
Opening Reception: October 19, 6 – 8PM Location: Gagosian, 980 Madison Avenue Gagosian is pleased to present a selection from Nate Lowman's Maps series, as well as new work by the artist. Made from studio drop-cloths that are stretched in the shape of states and arranged in their geographic locations, Lowman's Maps consider what constitutes painting. An element of chance present through the varied and random marking on the drop-cloths contrasts with the ubiquitous and iconic image of the map of the United States, previously employed by Jasper Johns for works shown in the same location nearly 30 years before.
Mark Grotjahn's New Capri, Capri, Free Capri at Gagosian New York - Gagosian
Through December 22, 2018 - New York
Opening Reception: October 30, 6-8pm Gagosian is pleased to present new paintings by Mark Grotjahn. The Capri series chronicles Grotjahn's return to abstraction in three sub-series; the New Capri paintings, the Capri paintings, and the Free Capri paintings. The forthcoming show at the West 24th Street gallery will be his largest exhibition of new work to date.
New York & The Nation in The Robert H. and Clarice Smith New York Gallery of American History - New York Historical Society
Through December 31, 2018 - New York
Collection Highlights and New York and the American Experience Explore the story of New York and America in the Robert H. and Clarice Smith New York Gallery of American History. Highlights include: Mounted on the building's original 1904 columns are grand digital screens displaying a continuous, thematically co-ordinated slide show of treasures from the New-York Historical Society's collections. The west face of the columns features individual stations, incorporating interactive touch screens and museum artifacts, presenting six themes in American history which are found interwoven with the history of New York. Projected on dramatic flat screens affixed to six structural columns, the array of objects and images functions as visual signage that demonstrates to our visitors the depth of New-York Historical's collections.
Liliana Porter: Other Situations - El Museo del Barrio
Through January 27, 2019 - New York
Born in Argentina in 1941, Liliana Porter, originally educated in printmaking — a discipline that deeply influenced her practice — moved to New York in 1964, where she cofounded the New York Graphic Workshop with artists Luis Camnitzer and José Guillermo Castillo. Since then, Porter has worked in a variety of media including painting, drawing, printmaking, photography, assemblages, video, installation and, more recently, theater. Porter's art has been exhibited in more than 35 countries in over 450 group shows, and is a part of public and private collections including El Museo del Barrio. Her work has been reviewed in Artforum, Art in America, and Sculpture Magazine, among other publications. In 2013, the Fundación Patricia Phelps de Cisneros published the book Liliana Porter in Conversation with Inés Katzenstein as part of the Conversaciones/Conversations series. Galleries in Europe, Latin America and the United States represent the artist.