Holiday Gift Guide
December 5, 2011 - by City Guide News Desk
New York City is the shopping capital of world -- and there's no better place to be when you need to cross names off of your holiday-gift list. Here's a sampling of some great present ideas from a variety of stores in all corners of the city.
American Museum of Natural History




The Museum features a wide selection of holiday merchandise that includes children's toys, scientific books, imported home décor, and fine jewelry. Proceeds support science and education at the Museum. Central Park West at 79th St., 212-769-5100; amnh.org
Aaron Basha




Alluring and quintessentially one of the most sought-after jewelry designers in the world, Aaron Basha is legendary for his fun, coveted, tiny treasures celebrating life's most special moments. Each stunning design is handcrafted in Italy from 18 karat gold, diamonds, and enamel in an array of vibrant colors. 685 Madison Ave. (61st-62nd Sts.), 212-935-1960; aaronbasha.com
B&H Photo Video Pro Audio
The Canon S100 is a simple point-and-shoot camera and a serious image-making machine. Its 12.1 MP CMOS sensor and DIGIC5 Image Processor provide razor-sharp image quality. 420 Ninth Ave. (34th St.), 800-606-6969; 212-444-6615; bhphotovideo.com
Bloomingdale's


Exclusive Christopher Radko ornaments -- personally designed by celebrities and fashion designers including Al Roker, Donna Karan, Heidi Klum, Kim Kardashian, Michael Kors, Rebecca Minkoff, Rebecca Taylor, and Tory Burch -- come in a special gift box that includes a photo of the celebrity designer and his or her signature. 100% of the proceeds from each ornament goes to Child Mind Institute, a nonprofit organization devoted to transforming mental health care for the world's children to enable them to reach their fullest potential. $40. Available exclusively at Bloomingdale's (1000 Third Ave. (59th-60th Sts.); 800-232-1854) and bloomingdales.com.

BODIES...The Exhibition
Give the gift of knowledge this holiday season with tickets to BODIES...The Exhibition! This striking exhibit showcases real human bodies giving visitors the opportunity to see themselves in a fascinating way like never before. Exhibition Centre at the South Street Seaport, 11 Fulton St., 1-888-9BODIES; bodiestheexhibition.com

Breitling
For the holidays, the Breitling Boutique is spotlighting the Chronomat 44 in rose gold. This piece is part of a special series featuring a satin-brushed finish and exclusive Metallica Brown dial. A perfect contrast of elegance and performance, the Chronomat 44 is built to ensure extreme sturdiness, with the case housing the Manufacture Breitling Caliber 01 water-resistant to a depth of 500 meters. $50,500. 5 E. 57th St., 855-999-1884; breitling.com
Bric's Madison
Bric's Madison represents Bric's U.S. flagship as well as the company's first freestanding store in the United States. Life, the long-standing and best-known Bric's collection, is the symbol of Bric's production; a historical line that through the years has been a determined participant in constructing the brand success, a line which has made the signature of Bric's products recognizable world wide. They're made of PVC treated with cotton, giving them a sueded effect, with the benefit of being waterproof and stain-resistant. 535 Madison Ave. @ 54th St., 212-688-4490; brics.it
Brunello Cucinelli
When luxury is effortless and simple, purity of form and color are achieved. The concept of purity flows like a wave in this striking new Brunello Cucinelli Resort Women's Collection that comes in every shade of white – panama, chalk, stone, sand, rice and shell. This collection seeks the essence of true luxury through the concept that less is more. Simplicity is mainly expressed through pure, softly flowing shapes. $2,225. 683 Madison Ave. (61st-62nd Sts.), 212-813-0900; brunellocucinelli.com

Caviar Russe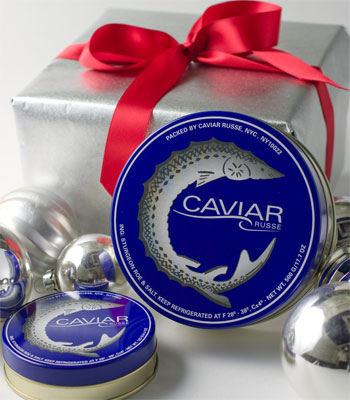 What's more luxurious than dining on caviar for the holidays? Caviar Russe is one of America's largest caviar importers, where you can sample the caviar you're buying. They offer a selection of smoked fish, shellfish, foie gras and charcuterie, caviar accompaniments, and gourmet pantry items. The restaurant component offers a tasting menu, dining a la carte, and a raw bar. 538 Madison Ave. (54th-55th Sts.), 2nd Floor, 212-980-5908; caviarrusse.com
Center44
Center44, a 25,000-square-foot showroom located in the heart of Midtown, brings together 70 extraordinary international antiques dealers in a block-long showroom of open-room settings with on-site skilled artisans providing furniture/art restoration and traditional upholstery. Pictured here is a 1960s gilded wood starburst mirror, available at White Warehouse. 222 E. 44th St., 212-450-7988; center44.com
Century 21 Department Store
Get top designer accessories at Century 21 that'll make your holiday ensembles really sparkle -- all at up to 65% off retail, 100% of the time! 22 Cortlandt St. btw. Church St. & Broadway, 212-227-9092; 1972 Broadway (66th St.), 212-518-2121; c21stores.com
DataVision




The Intelligent Computer SuperStore, measuring over 38,000 square feet and occupying three floors in the heart of Midtown, DataVision is your stop for the Apple iPad 2. Now the iPad is even more amazing, with two cameras for FaceTime and HD video recording, Apple's powerful dual-core A5 chip, and the same amazing 10-hour battery life. 445 Fifth Ave. (39th St.), 212-689-1111; datavis.com
Dave's New York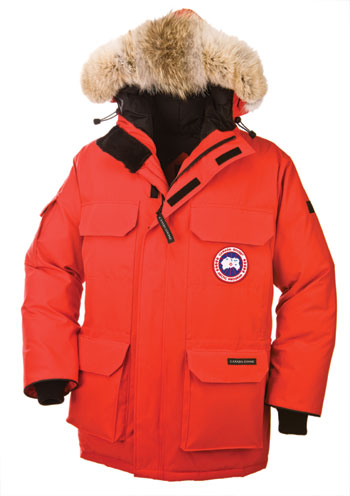 The Canada Goose Expedition Parka is guaranteed to keep you warm and dry with a down-insulated lining and a heavy-duty outer shell that will survive any conditions. Available for both men and women, the Expedition Parka is the perfect (and warmest) gift you could give someone this winter. 581 Sixth Ave. (16th-17th Sts.), 212-989-6444; davesnewyork.com
Davidoff of Geneva
Davidoff of Geneva is one of the most popular cigar and accessories shop in America, with two in Manhattan, and the most comfortable smokers' lounges in the city. Their products—which include lighters, cigar cutters, ashtrays, humidors, cigar cases, pipes, and more—unite craftsmanship, dedication, and understanding, culminating in elegant, innovative, and functional pieces. 515 Madison Ave. (53rd St.), 212-751-9060; The Shops at Columbus Circle, 10 Columbus Cir. (59th St.), 212-823-6383; davidoffnewyork.com
Dialog in the Dark




Dialog in the Dark is an exceptional experience that leads guests through everyday environments in complete darkness. This holiday season, come see NY -- without actually seeing it! 11 Fulton St., South Street Seaport (across from Pier 17), 888-926-3437; dialognyc.com
Discovery Times Square

More than a museum, Discovery Times Square is the destination for discovery through unique and immersive exhibits in New York. Intelligent, exciting, and moving—give the gift of an experience that counts. Now on view: CSI: The Experience and Dead Sea Scrolls - Life and Faith in Biblical Times. 226 W. 44th St., 888-988-8692; discoverytsx.com

Eastside Luggage Shop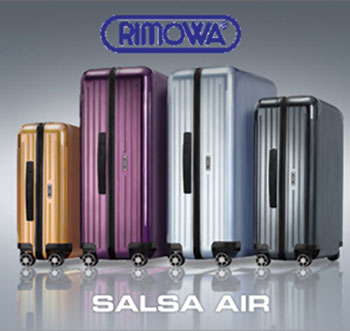 Eastside Luggage Shop carries the complete collections of Rimowa Luggage & Bags. Free shipping on all orders over $100. 111 E. 45th St., 212-697-5820; eastsideluggageshop.com
Fragrance and Beauty Outlet




Offering not only the city's largest selection of authentic, designer fragrances, Fragrance & Beauty Outlet also carries a full line of NYX cosmetics. Top makeup artists, celebrities, and style insiders know NYX as a professional line featuring one of the widest arrays of shades available. 301 Madison Ave. (41st St.), 212-687-7635; smellmenyc.com
The Fur Salon at Saks Fifth Avenue
From Hockley of London, The Fur Salon at Saks Fifth Avenue features this dusty gray brightener-added knitted chinchilla tunic with dyed fox and sequined wool trim. Fur origin: chinchilla, Poland; fox, Finland. Price available upon request. 611 Fifth Ave. (49th St.), 212-940-4465; thefursalon.com
Genesis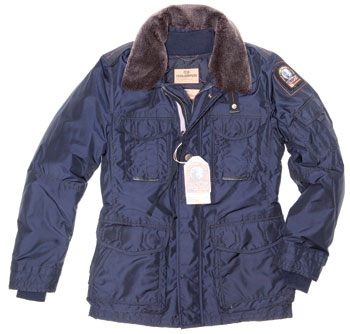 The New York leather jacket store, Genesis offers over 20,000 brand-name jackets, pants, and vests, including a wide selection of Parajumpers outerwear. 718 Lexington Ave. (57th-58th Sts.), 212-980-1514
GreenFlea Indoor/Outdoor Markets
Looking for a one-of-a-kind gift for the person with everything? Pick up a working vintage toaster at Toaster Central. Some of these shining beauties date from the '20s. A real conversation piece with a purpose. (Michael Sheafe works inside during the cold months.) GreenFlea is open Sundays year round (also Saturdays through 12/17). Columbus Ave. @ 77th St., 212-239-3025;
greenfleamarkets.com
Guggenheim Museum


GUGGENHEIM ON THE GO, a versatile canvas and leather messenger bag, is portably stylish. Available in tan or black with waterproof lining, zipper closure. For more gift ideas or to purchase online, visit guggenheimstore.org. $125. 1071 Fifth Ave. (89th St.), 212-423-3500
Hammacher Schlemmer
Established in New York City in 1848, Hammacher Schlemmer is America's longest-running catalog, offering unique products that solve problems, further their customers' lifestyle, or represent the only one of their kind. The latest is the Best Portable Pocket Digital Television. In testing in urban and suburban locations, its built-in NTSC/ATSC tuner received an average of 34.25 channels, 47% more than the nearest tested model. It provides 480 x 272 resolution for crisp images and sharp motion, plus a generous 60-degree viewing angle, allowing adjacent viewers to watch programs easily. Its speaker delivers clear sound, and it has a built-in collapsible antenna. 147 E. 57th St., 800-421-9002; hammacher.com

HBO Shop




Show your love for True Blood and bring some vampire cheer into your home with the Tru Blood bottle replica ornament. Perfect for any "truebie" during the holidays. 1100 Ave. of the Americas (42nd St. & Sixth Ave.), 212-512-SHOP; hboshop.com
Imperial Fine Books
Visit Imperial Fine Books, Inc. for fine leather bound sets, fine bindings, children's, illustrated, fine and rare editions. Pictured here is a 20-volume collection of William Shakespeare's works, extra illustrated in full tan morocco; you will find this and many other beautiful sets and single volumes that will make the perfect gift for the holidays and throughout the year. They also offer gift certificates, custom bookbinding, worldwide shipping, free delivery in New York City, and a color catalog. 790 Madison Ave. (66th-67th Sts.), Second Floor, 212-861-6620; imperialfinebooks.com

Imperial Oriental Art
Created in 1993, Imperial Oriental Art is a distinguished name in the field of Chinese ceramics and works of art. Imperial Oriental Art specializes in fine quality work over a range of various dynasties, especially Ming and Qing. Pictured here is a rare pair of Famille Verte Food Dogs mounted on French Ormolu (from the Kangxi Period, 1662-1722). 790 Madison Ave. (66th-67th Sts.), Third Floor; 212-717-5383; imperialorientalart.com
Intrepid Sea, Air & Space Museum
Share the Intrepid Museum's history with someone special by purchasing a gift membership today. (Museum gift certificates are also available). To purchase, contact the museum at 646-381-5030, membership@intrepidmuseum.org, or visit www.intrepidmuseum.org. Pier 86, W. 46th St. & 12th Ave.
J&R Music and Computer World




Music. Whenever. Wherever. The Bose® SoundLink® wireless mobile speaker offers full, rich sound from a small speaker and connects wirelessly to your mobile phone or any Bluetooth® device. $299. Park Row (across from City Hall Park), 212-238-9000; jr.com
Jan Linhart D.D.S., P.C.
The "one-stop dental perfection" approach of Jan Linhart D.D.S., P.C. combines two elements: exceptional, cutting-edge dental treatment in a state-of-the-art facility, and the total patient experience. For the holidays, give the gift of a PearlinBrite® laser tooth whitening, a 2-hour, in-office procedure that's more effective than any other tooth-whitening system and shows immediate results. 230 Park Ave. (46th St.), 212-682-5180; drlinhart.com
Jersey Gardens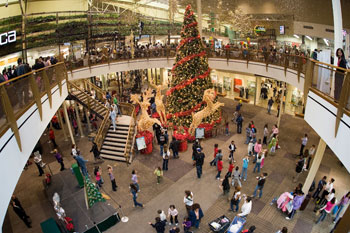 "Shopping in a brand-name wonderland..." You were good all year. Now treat yourself -- and everyone on your list -- to your favorite brands, all under one roof at New Jersey's largest outlet mall! 877-SAY-VALU; jerseygardens.com
Kwiat
As sophisticated as it is breathtaking, Kwiat's American Beauty Collection Necklace features bright, pear-shaped diamonds that float from a brilliant collage of round and marquise diamonds. The necklace is 15.25 inches in length and available in alternate diamond weights. (Pictured: 32.71 carats of diamonds set in platinum.) Price available upon request. 725 Madison Ave. (63rd-64th Sts.), 212-725-7777; kwiat.com
Lerebours Antiques
Lerebours Antiques features an eclectic collection of Continental as well as American antique, vintage and mid-century modern fine furnishings, lighting and art. Matthew Patrick Smyth recently described Lerebours Antiques as "one of the best shops in NYC." Open Monday through Friday, 10am-6pm; Saturday and Sunday, by appointment. 220 E. 60th St., 917-749-5866; lereboursantiques.com

Lord & Taylor
The oldest department store in America, Lord & Taylor has a reputation for attentive customer service and high-quality merchandise focused on apparel and accessories. Home to a plethora of luxury perfumes, pictured here is Jimmy Choo's Eau de Parfume (2 oz.; $95). 424 Fifth Ave. at 39th St., 212-391-3344; lordandtaylor.com
MacKenzie Childs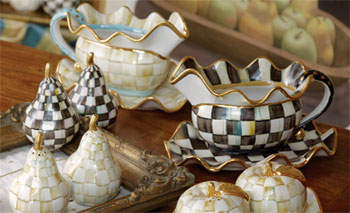 Welcome in any setting, Parchment Check™ from MacKenzie Childs reminds us of the perfect guest -- well-mannered yet full of personality -- with color-dragged checks blending parchment, taupe, gold, and aqua. Courtly Check is formal and fun, hand-painted terra cotta with gold luster. Artisans brush a spectrum of accents onto each piece; the salt-and-pepper sets come beautifully boxed. 14 W. 57th St., 212-570-6050; mackenzie-childs.com

Macy's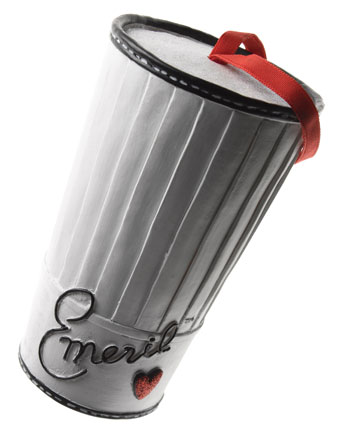 Holiday products available at Macy's Herald Square include these festive celebrity gifts inspired by your favorite Macy's stars such as Betsey Johnson, Calvin Klein, Donald Trump, Emeril Lagasse, Greg Norman, Jessica Simpson, Kenneth Cole, Martha Stewart, Material Girl, Michael Kors, Rachel Roy, Ralph Lauren, Sean John, and Tommy Hilfiger. The collection features 14 exceptional ornaments that retail for $9.99 each, with 10 percent of the proceeds benefiting the Make-A-Wish Foundation. 151 W. 34th St., 212-695-4400; macys.com
Manolo Blahnik
Over the last 30 years, Manolo Blahnik has become one of the most influential shoe designers in the world, and his winter collection is as stylish and innovative as ever. Pictured here is a pump from BB ($595) available at Barneys NY, 212-826-8900 or visit Manolo Blahnik, 31 W. 54th St. 212-582-3007; manoloblahnik.com
Martinique Jewelers




Home to an incredible selection of PANDORA jewelry. Choose from a large assortment of PANDORA charms, necklaces, and bracelets, and speak with Martinique's experts, who will help you custom design the perfect PANDORA pieces. 750 Seventh Ave. (49th-50th Sts.), 212-262-7600; martiniquejewelers.com
Matt Umanov Guitars
November is Martin Month at Matt Umanov Guitars, and the longtime Greenwich Village standby is proudly offering the finest selection of Martin guitars in NYC at discounted prices. 273 Bleecker St. (6th-7th Aves.), 212-675-2157; umanovguitars.com
Maximilian at Bloomingdale's
Maximilian at Bloomingdale's features an extensive collection of premier designer furs of the highest quality and design, including this graphite dyed mink vest from Michael Kors. 1000 Third Ave. (60th St.), 4th Floor, 212-705-3335; maximilian.com

Midtown Comics




DC Comics has launched a historic renumbering of their entire line of comic books with
52 new series, offering exciting changes to iconic characters like Batman, Superman, Wonder Woman, and more! Pick up your copies at any of Midtown Comic's Manhattan locations:
459 Lexington Ave. (45th St.), 200 W. 40th St. & 64 Fulton St. at Gold St., 212-302-8192; midtowncomics.com
M&M'S World New York





M&M'S WORLD®, a 3-floor, 25,000-sq.-ft. 'candy-coated' retail store dedicated to the colorful chocolate fun of all things M&M'S, is an eye-popping retail chocolate experience located in Times Square. 48th St. & Broadway, 212-295-3850; mmsworld.com
Mobile City Online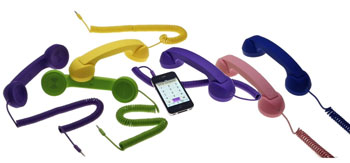 The Native Union POP Phone Handset is perfect for Skype via PC or Mac, iPhone, iPad, Android, and Blackberry phone users! Available in 7 trendy colors. $29.99. 47 Walker St. (2 blocks south of Canal St. btw. Broadway & Church St.), 212-964-4444; mobilecityonline.com
The Morgan Library & Museum Shop




A must for Dickens fans, this full-color, cloth-bound facsimile edition of Dickens's 1843 manuscript of A Christmas Carol features the author's handwritten pages opposite the most faithful transcriptions of the manuscript to date. 94 pages; hardcover; $55. 225 Madison Ave. (36th St.), 212-685-0008; themorgan.org
Museum of Modern Art
Give the gift that always fits -- a membership to MoMA! MoMA Members enjoy free admission, $5 guest tickets, private exhibition previews, MoMA Store discounts, and more! Visit www.moma.org/holiday today! 11 W. 53rd St., 212-708-9400
Museum of Sex




"The most stimulating museum in New York City" offers a wide variety of fun gift items for the grown-ups who have everything. Nice on the outside, and naughty on the inside, this wrapping paper is the perfect finish to your holiday gift-giving. 233 Fifth Ave. (27th St.), 212-689-6337; museumofsex.com
NBA Store




What's an ideal gift for the sports fan on your list? The adidas Team Hoops Fleece. Featuring a full team logo applique on the chest with team name on the sleeve. $65. 590 Fifth Ave. (47th-48th Sts.), 212-515-NBA1; nba.com/nycstore
NBC Experience Store




The NBC Experience Store offers 2011 collector's bears from Friends, Chuck, and Psych! Purchase one for youself as a souvenir of your holidays in NYC! 30 Rockefeller Plaza (49th St.), 212-664-3700; facebook.com/NBCUniversalStore; nbcuniversalstore.com
Nelson and Nelson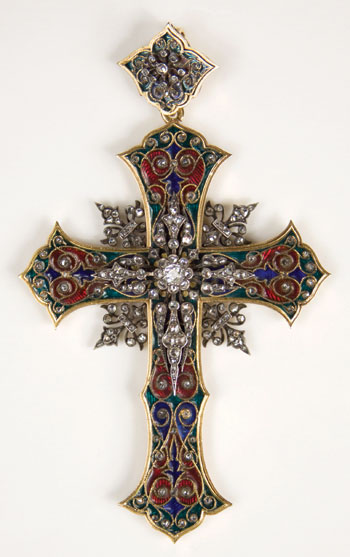 Owned and operated by the husband-and-wife team of Steve and Marge Nelson, Nelson and Nelson features fine quality antique sterling silver, antique jewelry and unusual objects personally selected for their clientele. From their vintage collection, comes this diamond, gold, and Basse Taille Enamel Cross, attributed to Boucheron, Paris, ca. 1880. The Pierre Hotel, 2 E. 61st St., 212-980-5825; nelsonandnelsonantiques.com
New York Fashion Beauty Spa




Ideal for all skin types, Hydramucine Concentrate from G.M. Collin is an intensive, fast-acting moisturizing formula that stimulates the skin and restructures its surface layers. $51. 533 Seventh Ave. (38th-39th Sts.), Suite 448, 212-354-1803; newyorkfashionbeauty.com
New York Golf Center




Play golf anytime with the Optishot Golf Simulator. Connect the simulator to your computer and play a realistic round indoors with your actual clubs. The Optishot is the ultimate indoor simulator allowing you to play on numerous championship courses with your own clubs. Regularly $399.99, on sale for $349.99. 131 W. 35th St., 212-564-2255; nygolfcenter.com
NHL Powered by Reebok




The world's only NHL store offers officially licensed 2012 Bridgestone NHL Winter Classic merchandise for the hockey fan on your holiday-gift list. 1185 Sixth Ave. (47th St.), 212-221-6375; nhlstore.nhl.com
Oakley O Store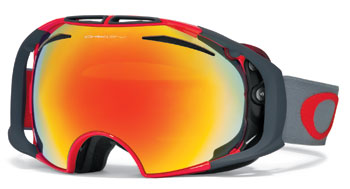 The Oakley Airbrake™ is a performance snow goggle with an interchangeable lens design that helps you adapt to the environment and enjoy the best vision possible. Oakley SwitchLock™ Technology makes lens changing fast and easy, and two lens colors are included to prime you for a wide range of weather conditions. 1515 Broadway (44th-45th Sts.), 212-575-0960; 113 Prince St., 212-673-7700; oakley.com/airbrake
PeachTree on Fifth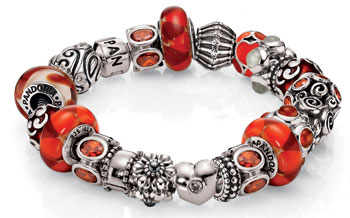 PeachTree offers a wide range of unique, one-of-a-kind jewelry pieces made of platinum, 14- & 18-karat gold, from Italy and other parts of the world. 580 Fifth Ave. (47th St.), 800-711-6380; pt5.com
The Plaza Food Hall by Todd English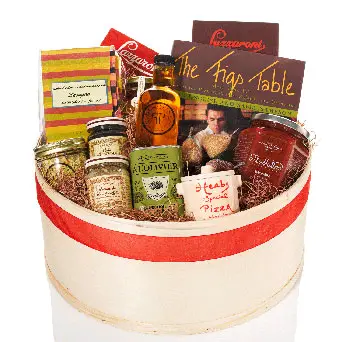 Surprise & delight someone on your list with a gift basket from The Plaza Food Hall by Todd English, which offers an array of unique, exclusive gourmet and artisanal products. The gift baskets can be created or designed to suit any occasion and price range. Shipping and delivery available. For more information, email retail.plazafoodhall@gmail.com or call 212-986-9260. 1 W. 59th St., concourse level; theplazafoodhall.com
Reinstein/Ross
Pairing vibrant precious stones and classical goldsmithing techniques, Reinstein/Ross jewelry is designed and hand-fabricated in their Madison Avenue Shop in New York City. Their jewelry is distinctly contemporary, but has a timeless quality. Their joyous collection ranges from simple to extravagant, and they specialize in wedding bands, engagement rings and custom jewelry. Pictured here: plume earrings with rubies and diamonds, and Cassandra ring with faceted ruby, both in 20k peach gold. Madison Avenue Store & Workshop: 29 E. 73rd Street, 212-772-1901; SoHo store: 122 Prince St., 212-226-4513. Visit reinsteinross.com and facebook.com/reinsteinross for more information.
Salon Ziba




The KERASTASE Reflection Holiday Gift Set includes Bain Chroma Riche shampoo, Masque Chroma Riche softening treatment masque, and Elixir Ultime essential restorative concentrate for all hair types. 200 W. 57th St., 212-767-0577; salonziba.com
Seasonal Whispers




Seasonal Whispers Jewelry is always chic and luxurious -- plus, it's made in NYC! Experience their popular stackable, flexible, lightweight bracelets, made with stainless 24k/sterling plate with Swarovski crystals. 71 Murray St. (Greenwich-W. Broadway), 212-233-8663; 330 West Broadway (Grand-Canal Sts.), 212-226-6767; seasonalwhispers.com
Serendipity 3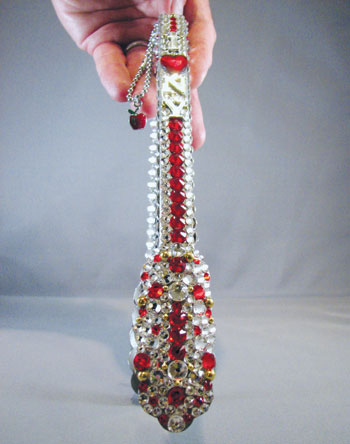 These Swarovski Bling Tongs are hand made of Swarovski crystal and can be custom designed. Available exclusively at NYC's world-famous "home of decadent desserts." $175-250. 225 E. 60th St., 212-838-3531; serendipity3.com
Shoe Parlor




Runway-worthy and weather-ready, the Sorel Tofino combines rugged protection with a touch of glam. Features include waterproofing with a leather shell and rubber outsole for excellent traction. 851 Seventh Ave. (54th-55th Sts.), 212-582-0039; shoeparlor.com
Showplace Antique + Design Center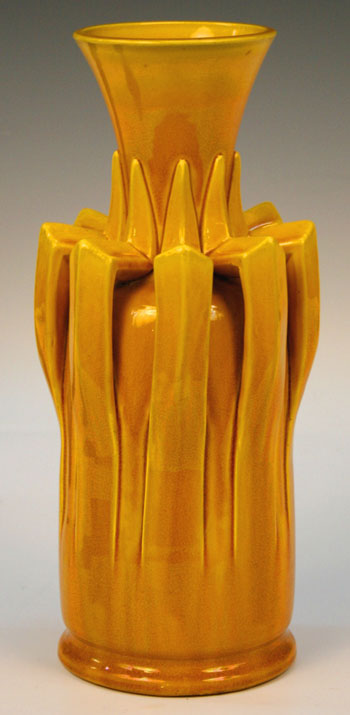 With a silversmith and an espresso bar and café on the premises—not to mention over 200 galleries on four floors—Showplace Antique + Design Center is one of the city's premier destinations for antiques and decorative and fine art, essential for collectors and designers alike. The possibilities within are endless, with Art Deco, Art Nouveau, and mid-century Modern pieces to complement bronze, silver, jewelry, vintage clothing and accessories, ceramics, art glass, antiquities, period furniture, lighting, and much more. Pictured here is a Japanese glazed vase c. 1910 ($1500). Open 7 days a week. 40 W. 25th St., 212-633-6063; nyshowplace.com
Sony Store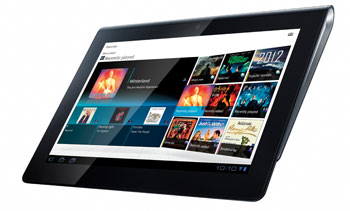 The Sony Tablet™ S features all the great things you know from Sony, now in a tablet. Enjoy PlayStation® games, Reader™ eBooks, music and movies from Music Unlimited and Video Unlimited, plus much more. Limited time offer: Buy a Sony Tablet™ S and receive a free neoprene case ($24.99 value; see store associate for details). 550 Madison Ave. (55th-56th Sts.), 212-833-8800; store.sony.com
Super Runners Shop


Finally, a GPS-enabled training device that isn't afraid of the water. The rugged Forerunner 310XT is the triathlete's indispensable training tool -- a GPS-enabled trainer that is water-resistant to 164 ft (50 m), tracks data in multiple sport modes, and sends it wirelessly to your computer. This multisport device has up to 20 hours of battery life, tracks distance, pace, and heart rate on land, and goes from wrist to bike in seconds. 51 W. 42nd St.; 745 Seventh Ave. (49th St.); 1337 Lexington Ave. (89th St.); & other locations; SuperRunnersShop.com
Tent and Trails


They'll outfit you from the Catskills to Katmandu! Canada Goose's Snow Mantra Parka has an Arctic-Tech exterior, a tunnel hood with removable coyote-fur ruff, and goose down insulation. It's for that man on your list who needs to go out and brave the elements. 21 Park Place (Church St.), 212-227-1760; tenttrails.com
Toys"R"Us Times Square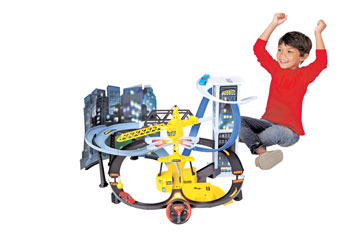 Little racers can avoid crashes, jump gaps, and dodge obstacles with Fast Lane® Stunt City, a Toys"R"Us exclusive 100-piece track set that takes the fun of big-city racing into overdrive. 1514 Broadway (44th St.), 800-869-7787; toysrus.com/timessquare
Transit & Michael K




This down-insulated, waterproof jacket stays true to The North Face® tradition with innovative attributes and encompasses a detachable faux fur trim on the hood for added protection and style. With multiple pockets, this durable jacket is ideal wear on cold weather outings; and would have kept Luke warm while he spent a freezing night on Hoth without having to sleep inside that putrid Tauntaun carcass. Plus: Free gift with any purchase of The North Face outerwear products. 406 Broadway, 212-965-2284; 452 Broadway 212-334-9088; 326 Canal St., 646-378-6453; transitnyc.com; michaelknyc.com
Treasure & Bond




Every purchase in this innovative shop matters, as 100% of profits are donated to NYC non-profits serving children in need. Find an interesting selection of clothes, accessories, and gifts, including these colorful Italian vinyl cases for iPads and laptops by Bombata. $39-$49. 350 West Broadway (Broome-Grand Sts.), 646-669-9049; treasureandbond.com
Tumi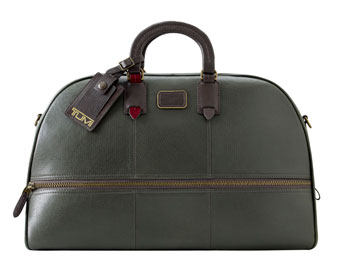 Tumi is known for creating classic and sophisticated looks that take you places. The Westwood Overnighter is an elegant solution for packing away weekend necessities. From the Bedford collection, this all-leather bag offers luxurious detailing, refined aesthetics, and organizational efficiency. $695. Visit tumi.com for locations.
Wempe Jewelers
Wempe Jewelers is complementing its successful line of Zeitmeister timepieces with new model variants and special editions, as well as a series of Ladies quartz watches: The Manchette Collection. The Manchette line of ladies watches features a case with a subtly integrated elegant bracelet, a bezel set with brilliant cut diamonds, and is available with mother-of-pearl dial or calligraphy-style applied Roman numerals. And just like the classic Zeitmeister models, the Wempe Manchette watches are subject to stringent chronometer testing in line with the German DIN standard. Prices range from $1,130 to $4,210 for the gold-plated version. 700 Fifth Ave. (55th St.); 212-397-9000, 800-513-1131; wempe.com
Yael Sonia
Yael Sonia's cutting edge jewelry creations are as unique as each of its wearers. In addition to the award-winning Perpetual Motion Collection comprised of playful kinetic jewelry inspired by children's toys, discover the colorful Rock Collection. The Faceted Brilliant Fancy rings in 18K yellow or white gold and Brazilian gemstones can be worn alone or stacked or worn as pendants. 922 Madison Avenue. (73rd-74th Sts.), 212-472-6488; yaelsonia.com
Follow City Guide on Twitter - @cityguidenyc
Like City Guide on Facebook here
Looking for Free Group Planning Services?
Get free advice on planning your group's trip to New York.
RESTAURANTS

Fogo de Chão's first churrascaria (Brazilian steakhouse) in ...

THEATER

A new musical following a wannabe rock star who poses as tea...

SHOPPING

The world's largest source of cameras, camcorders, and more ...

SIGHTSEEING

Introducing NFL EXPERIENCE TIMES SQUARE! The only attraction...