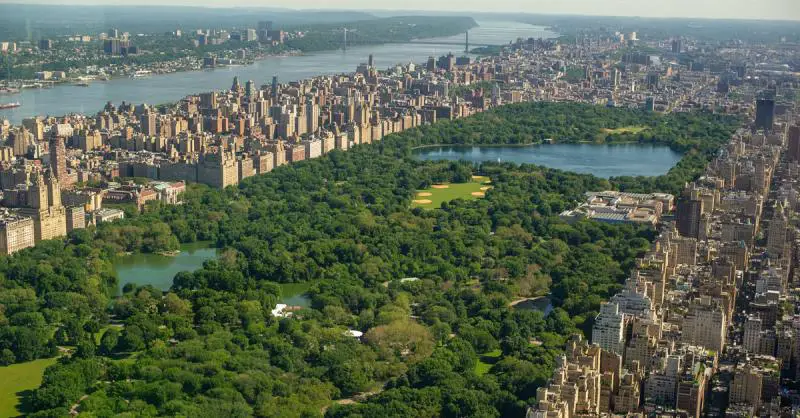 Image: Central Park/Facebook
New York City takes its seasonal specials and holidays seriously. City Guide's got all the latest and greatest news on the holiday events and specials coming up in New York City this weekend. From scoping out the windows at Saks Fifth Avenue during the Christmas season to catching a round of fireworks on the Hudson on the Fourth of July, you won't want to miss a thing. If there was ever a city that knew how to celebrate the season, it's the Big Apple. Here are all the holidays and specials in New York City going on this weekend. Don't skip a beat!
Stop Food Waste - NYC: Learn How to Reduce Waste in the Kitchen at Interactive Teaching Market - JAVITS CENTER
September 27, 2019 - New York
The NRDC has found that up to 40 percent of the food in the U.S. is never eaten, yet one in eight Americans struggles to put enough food on the table. On Friday, September 27, over 3,000 guests will join a global group of industry experts, chefs and celebrities who have come together to bring awareness to food waste issues and educate guests on solutions at Stop Food Waste - NYC. This interactive teaching market will include vendors, speakers and event partners, showcasing their products and highlighting what guests can do in their own lives to make a difference and make every day Stop Food Waste Day. Stop Food Waste - NYC is FREE and open to the public. Tickets are limited, though, so be sure to register for yours today!
The Great Dumbo Drop - Washington Street at Water Street
September 27, 2019 - Brooklyn
The DUMBO Improvement District is hosting its third annual Washington Street block party between York and Plymouth Streets. The cornerstone events of the evening feature spectacles which send thousands of parachuting souvenir elephants onto Brooklyn's most photographed block from the rooftops surrounding Washington Street at two times: -6:00 p.m.: the Classic #DUMBODROP -7:45 p.m.: the brand new #DISCODROP, featuring illuminated souvenir elephants Individuals are encouraged to enter one or both Dumbo Drop events for a chance to win prizes for the souvenir elephant that most closely reaches the target. Individuals can enter the contest online by visiting https://dumbo.is/dropping-elephants. Entries must be received by September 26th. Funds raised from the DUMBO Drop support DUMBO's local Title I Public STEAM Schools. The Washington Street block party features food from neighboring eateries, plus a variety of other activities and musical entertainment. An afterparty will be held in the Dumbo Archway from 8:00 p.m. to 10:00 p.m.
Steven Bonano Memorial 5k Run/Walk - Day for kids festival
September 27, 2019 - The Bronx
Steven Bonano Memorial 5k Run/Walk
Youth 1 Mile Run (Under 13) - Day for kids festival
September 27, 2019 - The Bronx
Youth 1 Mile Run (Under 13)
Cocktails For The Cause - Southampton Arts Center
September 27, 2019 - Southampton
A Benefit for The NEW HEADQUARTERS of the Southampton Village Volunteer Ambulance Friday, September 27th, 2019 • 5:30 PM – 7:30 PM Southampton Arts Center 25 Jobs Lane, Southampton, NY 11968 Junior Ticket: $50 • Individual Ticket: $75 Sponsors: Southampton Social Club, Union Cantina, Union Burger Bar, The Southampton Association, HAMPTON Fabric & Blinds, Southampton Arts Center, Hildreth's Home Goods, Catie & Donald Marron For more information & ticket sales, visit villageems.org/NewHQ Or call 631-287-0558
Firepit Fridays - Cooperstown
September 27, 2019 - Cooperstown
Join us most Fridays this summer and fall for cold beers, a roaring bonfire, and music by some of our favorite local DJs and bands.
The New York Burlesque Festival's Premiere Party - Brooklyn Bowl
September 27, 2019 - Brooklyn
Pontani and Thirsty Girl Productions Present: The 17th Annual. Celebrating 17 years of Glitter and Glamour in Gotham. The New York Burlesque Festival brings superstars from around the world together with 5 shows in one titillating 4-day weekend! Join hosts Shelly Watson and Albert Cadabra Friday September 27th for the Premiere Party at Brooklyn Bowl! Expect the unexpected with burlesque, boylesque, variety, live music, dj's boutique vendors and more.
Gear Patrol's Stocked: A Product Culture Conference, Presented by Hill City - Classic Car Club Manhattan
September 28, 2019 - New York
We are excited to announce Gear Patrol's debut Stocked event - a Product Culture Conference, presented by Hill City, a high-performance men's apparel brand. Gear Patrol's mission is to not only find the best gear on the planet, but to tell the stories behind the product. Gear Patrol is excited to bring their mission to life during this two-day event filled with panel discussions, special guests, product giveaways, exclusive discounts and more! We hope you will come sip, sample and learn from some of Gear Patrol's favorite partners!


The 17th Annual New York Burlesque Festival - Sony Hall
September 28, 2019 - New York
All Ages Put on your top hat n tails for the Saturday Spectacular at Sony Hall, below The Paramount Hotel on 46th Street. This magical night is hosted by the king of comedy Murray Hill and showcases only the finest Burlesque performers from around the globe in a 1920's supper club atmosphere. This is truly a luscious night, not to be missed
Phum Viphurit - Music Hall of Williamsburg
September 28, 2019 - Brooklyn
Ages: 18 & Over Phum Viphurit is a singer-songwriter based in Bangkok, Thailand. He writes charmingly and irresistibly inviting music—his interpretation of alternative indie-pop soars with buoyant melodies and comfortably familiar themes of finding your own voice and exploring your place in the world. Phum gained international recognition in 2018 from his dance floor-filler single, "Lover Boy," following his sleeper hit, "Long Gone," in 2017, with an accompanying music video directed by Phum himself. The latter single was off his first studio album, Manchild, released under Thai independent record label, Rats Records . The nine-track LP navigates coming-of-age discoveries of self-identity, first love, desire, passion, and building his dreams from his native of Thailand and New Zealand, where he was raised.
Submerge - Pier 84 in Maritime Entertainment District
September 28, 2019 - New York
Hudson River Park's SUBMERGE festival celebrates NYC's coastal waters and brings marine science to life. This day of interactive science aims to inspire audiences of all ages and make marine science and STEM accessible and engaging for everyone.
Woods, Whitney - Arrowood Farm Brewery
September 28, 2019 - Accord
kids 10 and under free Real Estate, Kevin Morby, Hand Habits, Waxahatchee, Bonny Doon, Wet Tuna, Anna St. Louis, Little Wings, DJ Jeff Conklin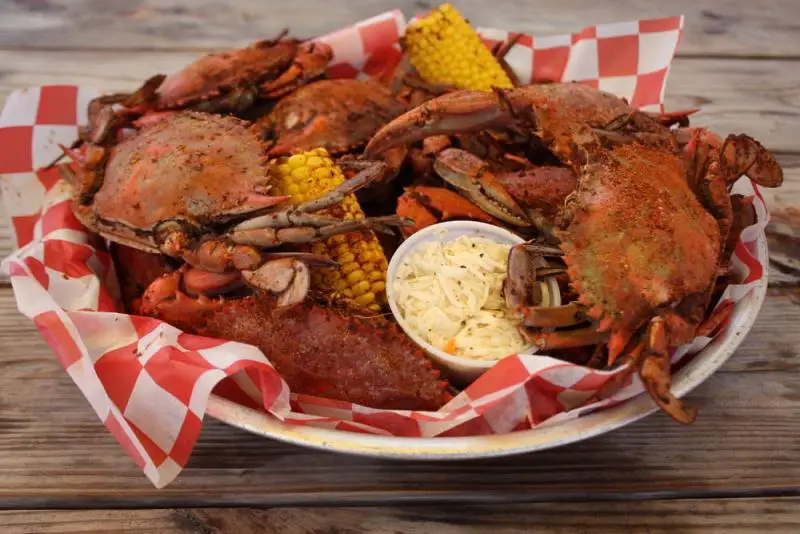 Image: Brooklyn Crab/Facebook
End of Summer Bash at Brooklyn Crab - Brooklyn Crab
September 29, 2019 - Brooklyn
Feeling crabby about summer ending? Join us to celebrate the end of a wonderful summer season at Brooklyn Crab on Septemeber 29th 1-4pm, with unlimited crab boil, cocktail, and beer tastings! Cocktails brought to you by: Tanteo and Titos, along with a spritz-bar! Beer brought to you by: Sixpoint, Brooklyn Brewery, Founders, Heineken, and Five Boroughs.
Affordable Art Fair NYC Fall - Metropolitan Pavilion
September 29, 2019 - New York
When you visit Affordable Art Fair NYC you'll find an inspiring and friendly atmosphere where you can browse thousands of original contemporary paintings, sculptures, photographs and prints showcased by 74 local, national and international galleries.
Bogart Rooftop Brew Fest - Bogart House
September 29, 2019 - Brooklyn
Welcome to East Williamsburg's premier beer festival! Unlimited beer samples and more with unbeatable 360 rooftop views! Join us for an evening of music, games, and awesome craft beers in the heart of Brooklyn's art and music scene. Delicious BBQ is also included in the ticket price. Well behaved pets are welcome! Tickets: $55 for the 3 hour session $10 for Designated Drivers 21+ Breweries include: Big Alice Brewing, KCBC, LIC Beer Project, Folksbier, Flagship, Sixpoint, Interboro and more.
Twenty First Annual DRUM USA DAY PEOPLES JAM ® - Marcus Garvey Park Amphitheater in Harlem
September 29, 2019 - New York
DRUM USA DAY PEOPLES JAM ® is an annual peace-cultural celebration and creative happening, taking place every last Sunday in September, since its inception in 1998. We are calling on peace-loving People of all cultural traditions and creative persuasions to come out and participate, especially the Children and Youth. "PEACE & drum!"
The Rafael Hernandez Music Festival - Bronx Library Center
September 29, 2019 - The Bronx
The Association for Puerto Rican-Hispanic Culture & the Bronx Library Center of the New York Public Library Present the Rafael Hernandez Festival 2019 Honoring the Musical Legacy of Rafael Hernandez with a Tribute to the Sublime Soul of the Puerto Rican Danza in Memory of Soprano Eva DE La O, Founder-Director of Musica DE Camara.
Medieval Festival - Fort Tryon Park The Cloisters
September 29, 2019 - New York
The Medieval Festival is a unique chance to experience the Medieval period in the most authentic setting this side of the Atlantic. The area around the Cloisters Museum in Fort Tryon Park is transformed into a medieval market village where knights in armor, jugglers, jesters, magicians, musicians, storytellers, and puppeteers will perform. A blacksmith, manuscript illuminator, pottery decorator, wood carver and other artisans will demonstrate their crafts. Performers and fairgoers dress in historical costumes. Medieval food is available and craft items will be sold. The afternoon culminates with a jousting event between knights on horseback!
EscapeMaker.com's 5th Annual Applepalooza & Craft Beverage Fest - Pier 17
September 29, 2019 - New York
Presented by New York Apples!! Let's celebrate the coming of fall foliage, fruiting orchards and autumnal goodness! What better way than with all things APPLE! EscapeMaker.com, New York's premiere guide to local getaways, day trips and farm escapes, will host its 5th Annual "Applepalooza" in conjunction with Fulton Stall Market's Sunday farmers market at Pier 17. Sunday, September 29th from 11:00am - 5:00pm FREE! ALL AGES! Gather info on where to go apple picking and visit cidery, winery and craft beverage tasting rooms! Book day trip Dutchess Tourism, Inc. Farm Fresh apple picking and corn maze tours from EscapeMaker.com. Participate in cider donut eating contests! Purchase and taste products from NYS craft beverage producers and artisanal products from Fulton Stall Market producers. Additional vendors include: Breezy Hill Orchard, Stone Ridge Orchard, Rogowski Farm Hudson Valley Farmhouse Cider, Olde York Farm: Distillery & Cooperage, Prohibition Distillery, Finger Lakes Distilling, Taconic Distillery, Nine Pin Cider, MYSTO MEAD, Naked Dove Brewing Company.
NY Handmade Collective Pop-up – Fall - Grand Bazaar NYC
September 29, 2019 - New York
Meet in-person and shop directly form 40 of the best makers of NY Handmade Collective. These multi-talented artisans will be joining the 150+ vendors of the Bazaar. Find creative craftsmanship and pure talent at full display! Take this opportunity to connect with these gifted Esty sellers, hear their stories and shop a few amazing pieces. Be sure to come hungry and ready to shop from local makers! 100% of Grand Bazaar NYC's profits are donated to four local public school, benefiting over 4,000 children.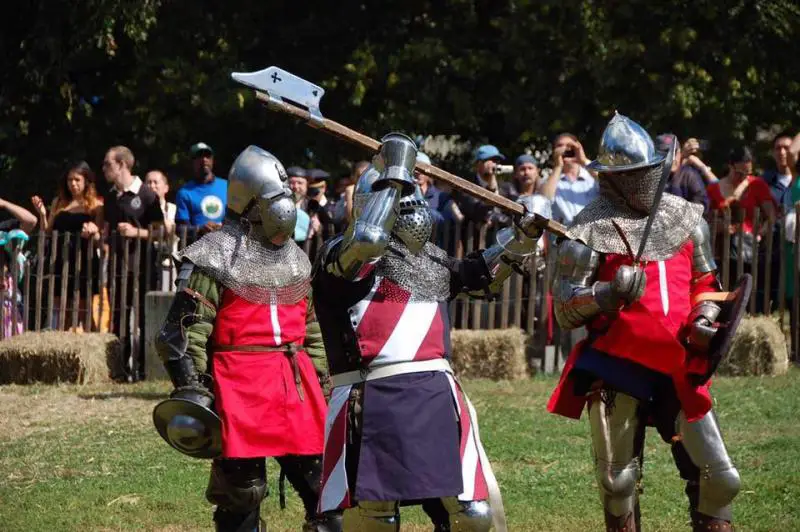 Image: The Medieval Festival at Fort Tryon Park/Facebook
Medieval Festival - Ft. Tryon Park
September 29, 2019 - New York
The Medieval Festival brings to life the customs & spirit of the Middle Ages as Ft. Tryon Park is transformed into a medieval village & market place. The afternoon concludes with a thrilling joust between four knights on horseback starting at 5pm. The rain date is Sunday, October 6th.
Festival Photo Walk with Sony Square NYC - SONY Square NYC
September 29, 2019 - New York, NY
Sony Square NYC invites you to join Sony World Photography award winner Rubén Salgado Escudero for a photo walk to the Atlantic Antic Festival. Join Sony World Photography award winner Rubén Salgado Escudero on a photo walk to the Atlantic Antic festival in Brooklyn. The Atlantic Antic brings together people of all ages and ethnic backgrounds to Atlantic Avenue to celebrate the longstanding tradition of food, art, music, shopping, festivities, and fun!
Valley Stream Firemen's Carnival - Arthur J. Hendrickson Park & Pool
Through September 29, 2019 - Valley Stream
Enjoy a good time for a good cause at this annual family-friendly fundraiser for Nassau Hook & Ladder Company No. 1 with midway rides for all ages from whimsical kiddie rides to state-of-the-art thrill rides, carnival games and favorite fair food. Carnival admission is free. Unlimited ride wristbands (for riders 36 inches and taller) are available on Thursday for $30 on site ($25 with coupon from the website) or online in advance for $20 each, 2 for $35 or a Family 4 Pack (2 adults/2 children) for $60. (Pre-sale ends at 5 pm Thurs., Sept. 26.) Ride tickets are $1.50 each, $30 for 20 tickets, or $60 for 50 tickets plus 1 free ride. (Rides take 2 or more tickets each.) Visit the website for coupon savings on rides and food. Carnival hours are 5 to 11 pm Thursday - Friday, noon to 11 pm Saturday and noon to 10 pm Sunday. For more information, call 866-666-3247.
Court & Rowe Pop-Up Shop - Court & Rowe Pop-Up Shop
Through September 29, 2019 - New York
New women's lifestyle brand, Court & Rowe, is celebrating their launch with a pop-up shop in SoHo this month! From September 14th to the 29th, the pop-up shop will be open daily from 10AM - 6PM. Shop clothing inspired by and made for women - together with participating brand Larissa Kate Lingerie.
Court & Rowe Pop-Up Shop - Court & Rowe Pop-Up Shop
Through September 29, 2019 - New York
New women's lifestyle brand, Court & Rowe, is celebrating their launch with a pop-up shop in SoHo this month! From September 14th to the 29th, the pop-up shop will be open daily from 10AM - 6PM. Shop clothing inspired by and made for women - together with participating brand Larissa Kate Lingerie.
Brazilian Modern: The Living Art of Roberto Burle Marx - New York Botanical Garden
Through September 29, 2019 - Bronx
Roberto Burle Marx (1909–94) was a force of nature in Brazil—through his bold landscapes, vibrant art, and passionate commitment to plant conservation. His powerful modernist vision produced thousands of gardens and landscapes, including the famous curving mosaic walkways at Copacabana Beach in Rio and the beautiful rooftop garden at Banco Safra in São Paulo. Feel his artistic energy and love of plants during our Garden-wide exhibition of lush gardens; paintings, drawings, and textiles; and the sights and sounds of Brazil that inspired his life and work.
Putting down Roots: Celebrating 30 Years of Bronx Green-Up - New York Botanical Garden
Through September 29, 2019 - Bronx
NYBG's community gardening outreach program is commemorating its 30th anniversary with a photo exhibition in Ross Gallery. Bronx Green-Up supports more than 200 local greening groups, schools, and community organizations in their missions to improve their neighborhoods through greening projects. In honor of this anniversary, four teen photographers from the Bronx Documentary Center's Bronx Junior Photo League document the activity of these organizations, from planting, weeding, and composting to harvest and celebration. Their dynamic photographs celebrate the community-building and activism taking place all across our borough.
Image: Haus Von M/Facebook
HAUS VON M POPUP Opening Event - Le Board SOHO
Through October 03, 2019 - New York
Join us for the opening night event on September 3rd of HAUS VON M- the future of sustainable luxury travel wear designed for the modern urban nomads. Made of sustainable luxury Italian wool blends, waterproof and windproof, HAUS VON M made its name by its versatile and stylish trench coats - any outfit will feel infinitely chicer. Spotted first during Milan Fashion Week, this trench coat line was voted by editors as one of the best street styles and featured on Vogue, Harper's Bazaar and ELLE. Visit us at www.hausvonm.com or @hausvonm
Crossing the Line Festival - FIAF French Institute Alliance Française
Through October 12, 2019 - New York
Experience innovative works by compelling French, Francophone, and American artists in six venues across New York City during Crossing the Line Festival, the French Institute Alliance Française's annual arts festival.
OktoberFest NYC - Watermark Bar at Pier 15
Through October 20, 2019 - New York City
New York City's largest outdoor Oktoberfest festival, Oktoberfest NYC 2019 kicks off on Friday, September 13th, one week in advance of the official start of the famous German festival, at Watermark Bar at Pier 15. From Merchants Hospitality, OktoberFest New York will span six weekends, turning downtown's Pier 15 into a lively celebration of authentic German beers, traditional German foods, OktoberFest decorations and fun games for the entire family. The open-air, family-friendly festival will run from 11 a.m. to 12 a.m. each Saturday and Sunday, rain or shine, from September 13th to October 20th with up to 150,000 guests expected over the six weekends. With general admission tickets, guests will have access to a variety of activities including Volley Pong, Corn in the Hole and Ping Pong, as well as a Masskrugstemmen (stein-holding) contests for guests over 21 years of age. To commence the official start of OktoberFest NYC 2019, on Saturday, September 21st at 5 p.m., Anne Becerra will be hosting a ceremonial keg tapping, following the well-known OktoberFest tradition that dates back to the 1950s in Munich. General admission to OktoberFest NYC 2019 is complimentary and patrons must R... (read more)
Bayville Scream Park - Bayville Scream Park
Through November 02, 2019 - Bayville
Buckle Up, Long Island! This October, Bayville Scream Park unleashes 6 Absolutely Spectacular Haunted Houses. Named one of the Top Haunted Houses in the Country by HauntWorld's Top 13. It's time to SCREAM! Tickets On Sale Now: https://bayvillescreampark.com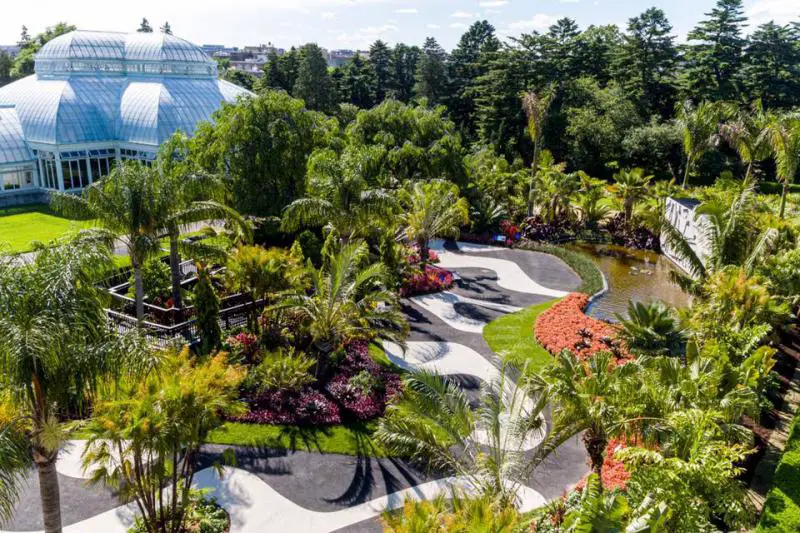 Image: New York Botanical Garden/Facebook
Edible Academy Fresh from the Garden Tastings - New York Botanical Garden
Through November 03, 2019 - Bronx
Cooking demonstrations, presented by Whole Foods Market®, encourage families to get hands-on with healthy cooking. New recipes featuring plants grown in the Edible Academy are offered each week. Edible Academy staff will demonstrate family-friendly recipes using seasonal vegetables, fruits, and herbs. Kids and adults alike will learn how garden-to-table cooking is not only nutritious, but fun, too.
Daniel Buren on the High Line - The High Line
Through March 01, 2020 - New York
High Line presents En Plein Air, a group exhibition that broadens and challenges historical ideas of outdoor painting. The exhibition is on view along the length of the park from April 2019 to March 2020. It will bring together work by eight artists, including French artist Daniel Buren, who will string his signature stripe piece The Gardland over the elevated walkway

Want free advice on what to see and do in NYC? Join our Facebook group Everything to Do NYC, a place for people to ask questions and get tips on how to make the most of the city.