When it gets hot in New York City, prepare for high temperatures to mix with the steam from the underground and the abundance of food carts spread out over the city (oh, and that's not to mention clammy subway rides). But there's nowhere I'd rather be, to be honest, than in New York, even when the thermometer starts to climb. So, what can you do in New York on a hot day? Here are a few suggestions.
1. Have a drink at rooftop bar Top of the Strand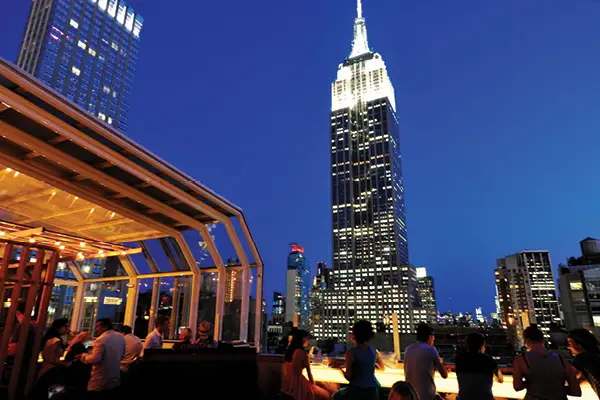 No matter if you're a tourist or you're a New Yorker, everyone loves enjoying a drink alongside a spectacular view. Sometimes, I forget that I live in New York, until I look up and I see that I'm surrounded by skyscrapers instead of fjords. Enjoy a specialty cocktail, with a stunning view of the Empire State Building, at the stylish rooftop bar Top of the Strand, located on top of the Strand Hotel. topofthestrand.com
2. Watch a free movie screening in one of New York's parks
After a day of running around the hot, steamy streets of New York you probably want to relax a bit. A nice, easy-going, yet fun activity is heading over to one of the many parks in New York for a free movie screening. Check it out online to see which park shows what movie and bring a blanket and some snacks. Even the Intrepid Sea, Air & Space Museum gets in on the free movie action. You should also take note of my favorite, which is the HBO Bryant Park Summer Film Festival, which starts on June 19th. bryantpark.org. 
3. Take the subway down to Luna Park in Coney Island for a day filled with rides
A trip to Luna Park in Coney Island is one of those suggestions that never gets old. Living in Brooklyn, for me it's a simple trip on the subway. If you're coming from Manhattan, it's still a direct ride with the D, F, N, or Q trains. The amusement park has opened for the season and filling a day with rides and a classic Coney Island hot dog is a great match for a hot day in New York. If the hot dogs and the rides get you a bit sweaty, there's literally a beach right next to you that you can take advantage of. lunaparknyc.com
4. Dip your toes in the ocean with the rest of NYC at Rockaway Beach and Boardwalk
For a hot day in New York City there really can't be enough suggestions for beaches. A cool dip in the ocean, and enjoying the rest of the day as a beach bum, pretty much sums up what most of us want to do when the temperature just rises and rises. Rockaway Beach and Boardwalk in Queens is a great addition to the local beach list. 
5. Enjoy some indoor shopping (with air conditioning) at Brookfield Place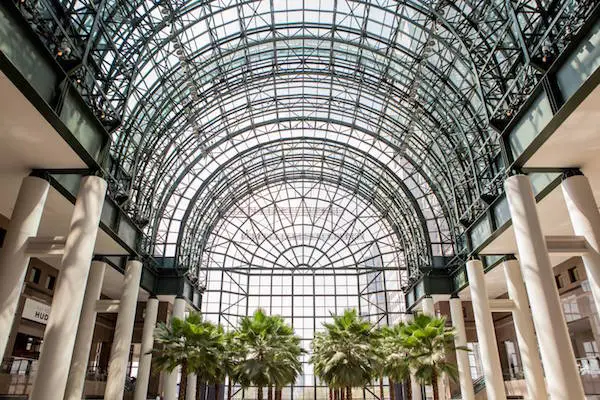 If you're visiting New York I'm sure you want to do some shopping, and you won't let the weather break you. However, there is no reason why you should feel uncomfortable in the heat while dragging along your countless shopping bags. Why not take a trip down to Battery Park and Brookfield Place, the office building complex also known as a shopping center? brookfieldplaceny.com.
About the author: Nina Furseth is the Engagement and Corporate Communications Analyst for RentHop, a national apartment rental site based in New York City. She moved overseas from Norway three years ago and has since been living and working as an expat in New York, enjoying everything the city has to offer.