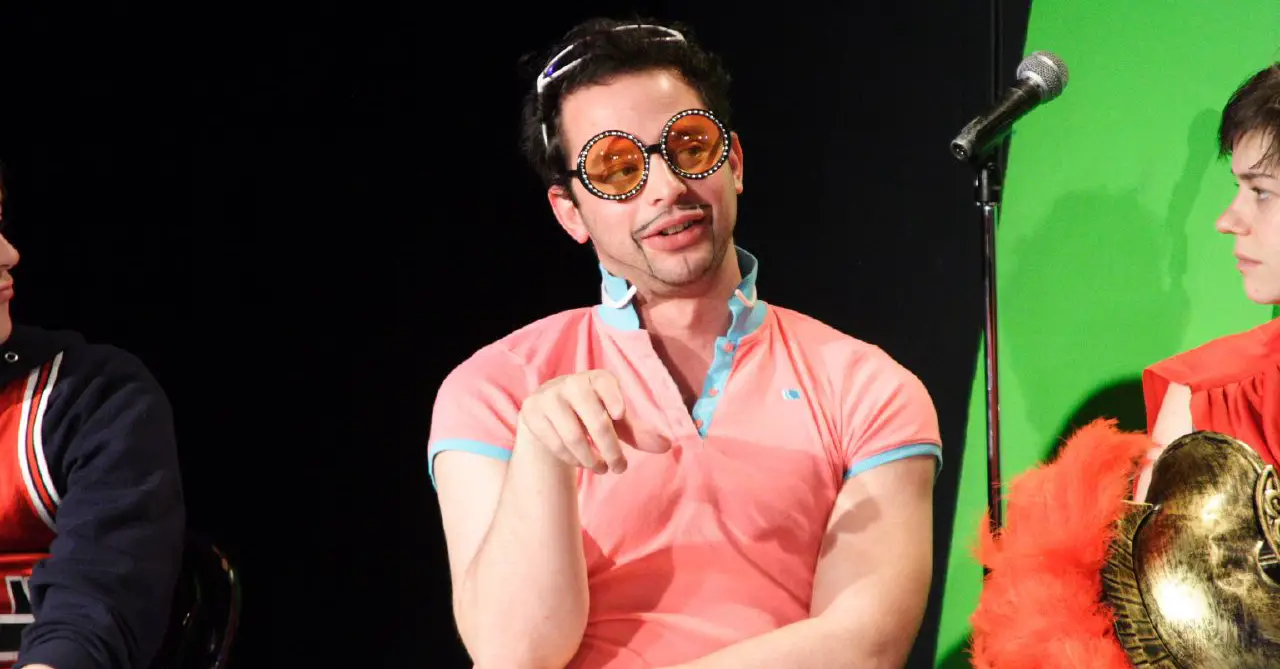 Photo: Fred Benenson/Flickr

In New York City wanting to let loose? Stop by any of NYC's famed improv shows to get your giggle on. The People's Improv Theatre, Upright Citizens Brigade, and Magnet Theater all have shows happening regularly within the city, along with a host of other improv establishments rounded up on City Guide's calendar for this week in improv.


Tragic Girl - The PIT Loft
June 18, 2019 - New York
She sings Miley Cyrus songs out loud in H&M hoping she'll get "discovered." She FaceTimes her Aunt Shelley in the rest stop bathroom. She runs to pilates class eating a handful of refried beans. She's a Tragic Girl and you're stuck with her on the L train. Tragic Girl: a comedy show about the most cringe-worthy among us. Written and performed by Sarah McKinley. Sarah McKinley's award-winning cast of playful, absurd characters make you feel like you're at a slumber party with the friend your parents disapprove of. A little mischievous and a lot of fun, Sarah will leave your face sore with laughter and your eyes shining with deviousness. Credits: Montreal Sketchfest (Top 10 Best of the Fest 2018), Seattle Sketchfest (Winner - Favorite New Sketch 2017), Chicago Sketch Comedy Festival, Portland Sketchfest, Bumbershoot. Tuesday, June 18th @ 9:30pm The PIT Loft $10 Runtime: 45 minutes Tickets: http://bit.ly/TragicGirlPIT
Magnet Mixer - Magnet Theater
June 19, 2019 - New York
Magnet students past and present join improvisers from all the world over and non-improvisers who just want to play, forming rare and wonderful one-night-only teams.
Everyone Is Sad: A Stand-Up Show - Magnet Theater
June 20, 2019 - New York
"Everyone Is Sad" is a stand-up show for comedic performers who are relatively new to stand-up. These performers may appear happy doing improv, sketch, and musical improv--but they are all very tormented and sad and want to stand alone on stage. The host, Perri Gross, has been sad for over 6 years doing stand-up and improv in various stages and basements in NYC. She is a writer for Reductress, The Higgs Weldon, and is also a performer at the Magnet Theater. She has cried on every street corner in Manhattan.

Want free advice on what to see and do in NYC? Join our Facebook group Everything to Do NYC, a place for people to ask questions and get tips on how to make the most of the city.