Live Music in Clubs and Bars in Brooklyn This Week - August 5-August 12
August 5, 2018 - by CG Directory Editor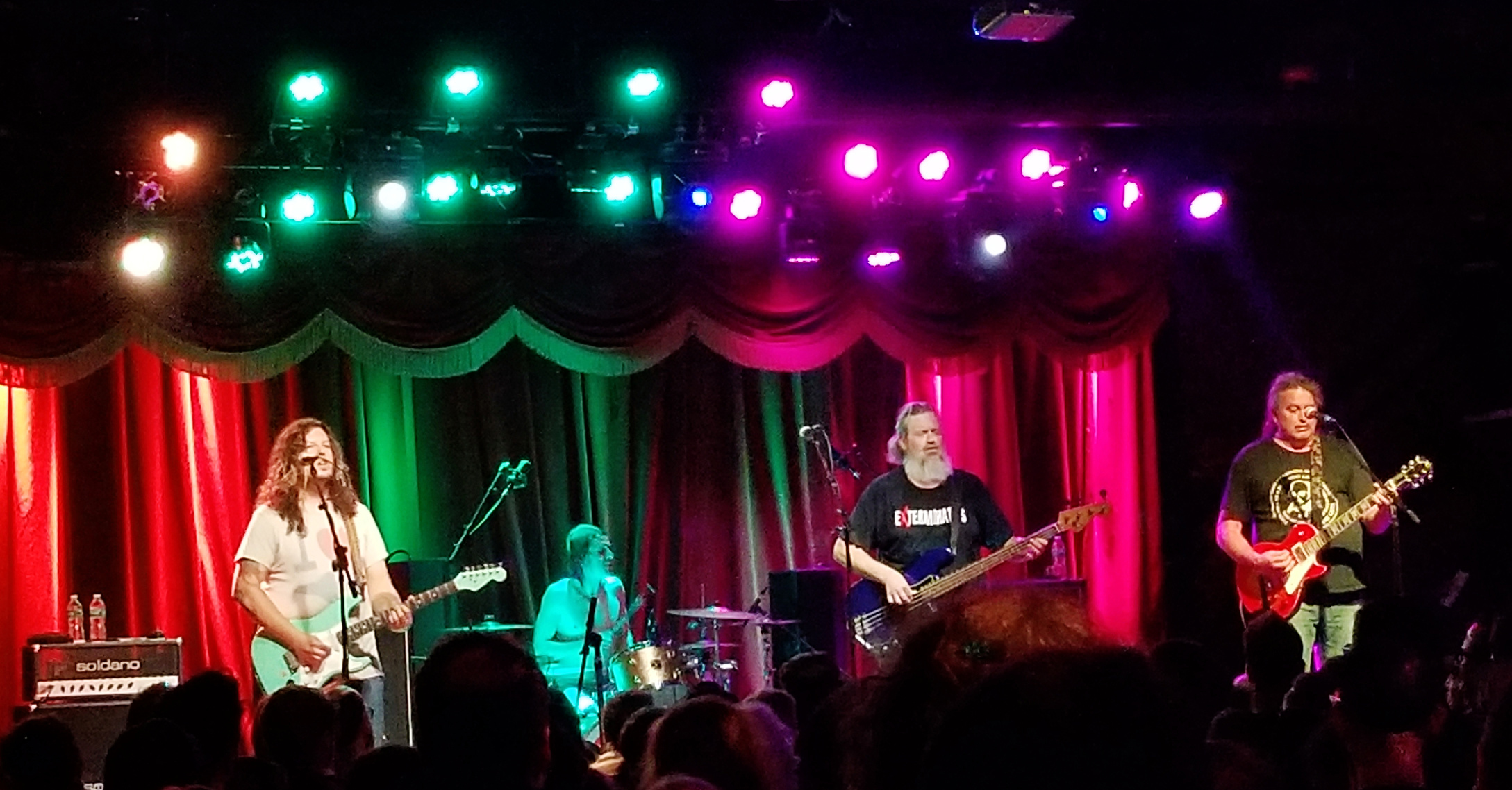 Photo: Vladimir/Flickr

Brooklyn is as happening as cities get, with live music in the bars and clubs from Williamsburg to Park Slope to downtown. With a younger crowd taking to the always trending burough, you can bet that great shows can be found all over Brooklyn. Whether you're more into a rock scene or music that's an eclectic mix, check out places like Brooklyn Steel, Barbes, and the Pine Box Rock Shop all around Brooklyn.


The Variousound Sessions - Pine Box Rock Shop
August 05, 2018 - Brooklyn
The Variousound Sessions is a Forward-thinking concert series devoted to the concept of "chamber music" within contemporary-leaning classical music, groove-based music, improvised music, and the Third Stream. We are very excited to be hosted by our good friends at Pine Box Rock Shop on the first Monday of every month!
Reverend Vince Anderson and the Love Choir - Union Pool
August 06, 2018 - Brooklyn
Reverend Vince Anderson & the Love Choir, the reason we even do Mondays at all, seriously, we'd probably just stay home all night by our lonesomes, but thanks to the Reverend and his perfect combination of dirty gospel and good vibes, we have found the light!!
Campdogzz - Union Pool
August 08, 2018 - Brooklyn
Campdogzz are dialed into the bleak, spirited heart of the industrial Midwest. The Chicago-based five- piece band harbors driving rhythms, insistent dual guitars set in intriguing arrangements, and the haunting, evocative voice of Tulsa, OK-native Jess Price. Her melodies take on the shape of a storm making its way in -- and out just as soon. There's a feeling of electricity, of winds shifting, a magical mix of both comfort and unease. In Rounds, Campdogzz's sophomore album, was written partially in Chicago but mostly throughout the Southwest as Price and guitarist/vocalist Mike Russell traveled, post-tour, in the schoolbus that used to serve as their band van. Engulfed by desert, this starkness -- like Price's native Oklahoma -- couldn't help but seep into the songs. It was a period of collective change for the band as relationships began and ended, people moved and planted new roots. Everyone experienced some sort of massive life shift and the album serves as a reflection of that period, of growth and patience.
The Skint Presents: Cruel Summer: 80s + 90s Dance Party - The Bell House
Through August 11, 2018 - Gowanus
Pounding the pavement in a New York City summer can feel like Walkin' On The Sun. But don't go chasing Waterfalls, because we've got all the Ice, Ice Baby you'll need at the skint's annual 80s + 90s Cruel Summer dance party! On Friday, August 10, get Into The Groove at an All Night Long dance party set to the soundtracks of the 80s and 90s. Once again, we'll be taking over both rooms of The Bell House with Good Vibrations of all kinds: 80s anthems performed by kick-ass 10-piece cover band The Engagements, 90s hits spun by Party Like It's 1999's DJ Steve Reynolds, music video sing-alongs by SecretFormula, and 80s + 90s music videos from Music Video Time Machine. Let your True Colors shine through for our costume contest / dance-off! Need a little liquid courage? Our themed drink specials will make you feel Insane In the Brain.
Looking for Free Group Planning Services?
Get free advice on planning your group's trip to New York.
MORE Activity Planner ARTICLES
RESTAURANTS

Brings together the character of Hell's Kitchen past with th...

THEATER

Kander and Ebb's "musical vaudeville" in which Roxie Hart ga...

SHOPPING

The world's largest source of cameras, camcorders, and more ...

SIGHTSEEING

Start by ascending to the top of the tallest building in the...