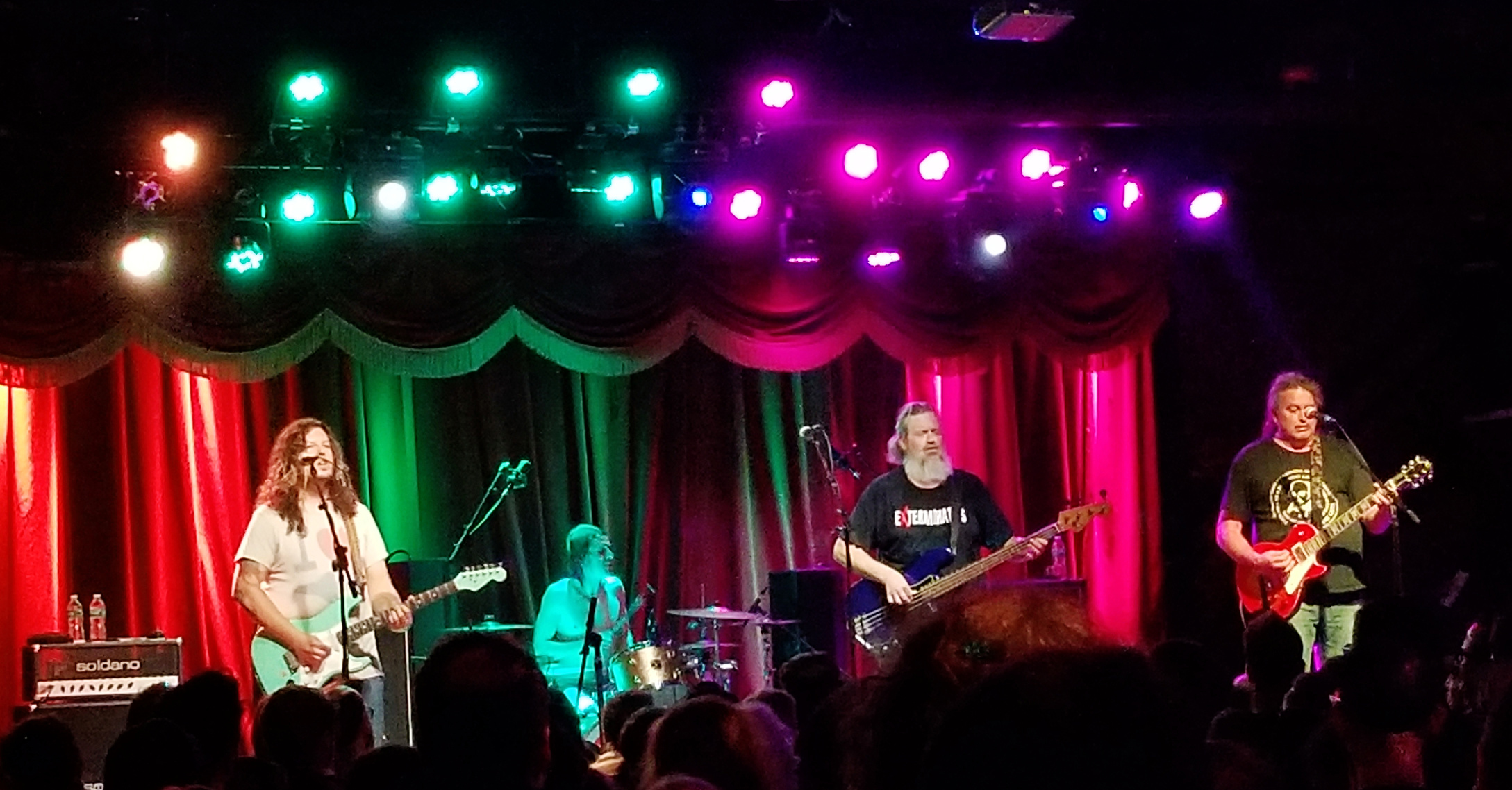 Photo: Vladimir/Flickr

Brooklyn is as happening as cities get, with live music in the bars and clubs from Williamsburg to Park Slope to downtown. With a younger crowd taking to the always trending burough, you can bet that great shows can be found all over Brooklyn. Whether you're more into a rock scene or music that's an eclectic mix, check out places like Brooklyn Steel, Barbes, and the Pine Box Rock Shop all around Brooklyn.


The Valleyfolk - The Bell House
December 16, 2018 - Brooklyn
This event is 16 and over The Valleyfolk is a comedy quartet made up of Joe Bereta, Lee Newton, Steve Zaragoza, and Elliott Morgan. They are the original members of SourceFed, a comedy news YouTube channel. They're four very different personalities who, when together, form something not unlike a four-headed hydra, devouring audiences and digesting them in their intestines of laughter and mirth. Now, in 2018, they have reunited. Why? Because the world could use some friends right now. The Valleyfolk offers a style of comedy reminiscent of certain strains of cocaine. Their off-the-wall humor is irreverent, improvisational, and sure to make you go, "Hm! That was somethin'!" The Valleyfolk are also veteran digital entertainers, having amassed a large following of like-minded people. Whether it's Joe's stories, Lee's sketches, Steve's songs, or Elliott's stand-up, their chemistry and skills will, as the kids like to say, bring the house down. We're joking, of course. Kids don't say that kind of cheesy garbage.
Steve Williams (Ant Farm) (2sets) - Williamsburg Music Center
December 16, 2018 - Brooklyn
Steve Williams (Ant Farm) (2sets)
An Evening Honoring Jessye Norman - National Sawdust
December 17, 2018 - Brooklyn
National Sawdust honors icon of the operatic stage Jessye Norman with an exclusive peek into Norman's latest project, Sissieretta Jones: Call Her By Her Name!. Join National Sawdust to hear powerhouse performers from across disciplines and styles in an electrifying evening of masterful interpretations that celebrate the life and career of Sissieretta Jones, a groundbreaking figure in the 19th-century American opera world and the first African American artists to sing in the main hall of Carnegie Hall. Featuring: Harolyn Blackwell – soprano ELEW – piano David Gonzalez – scriptwriter Alicia Graf Mack – dancer Kamal Khan – accompanist Delfeayo Marsalis – trombonist Darryl "DMC" McDaniels – narrator/hip-hop artist Laquita Mitchell – soprano Alicia Hall Moran – narrator Jared Grimes – tap dancer PUBLIQuartet – string quartet Susan Platts – mezzo-soprano Aaron Severini – arranger Arthur Woodley – bass Following the performance, hear Jessye Norman discuss the project in conversation with Harolyn Blackwell and Adina Williams, moderated by television journalist and fashion model Gail O'Neill. $250 ticket ($200 tax deductible) includes pre-concert reception; proceeds w... (read more)
Steven Markow and Lucy Cottrell: Instant Classics - Pine Box Rock Shop
December 17, 2018 - Brooklyn
Lovable weirdos Steven Markow and Lucy Cottrell are bringing their dreamy double act to Pine Box. Expect charming stand-up, a bevy of bizarre bits, and a gala of gorgeous videos.