Live Music in Clubs and Bars in Brooklyn This Week - March 11-March 18
March 11, 2018 - by CG Directory Editor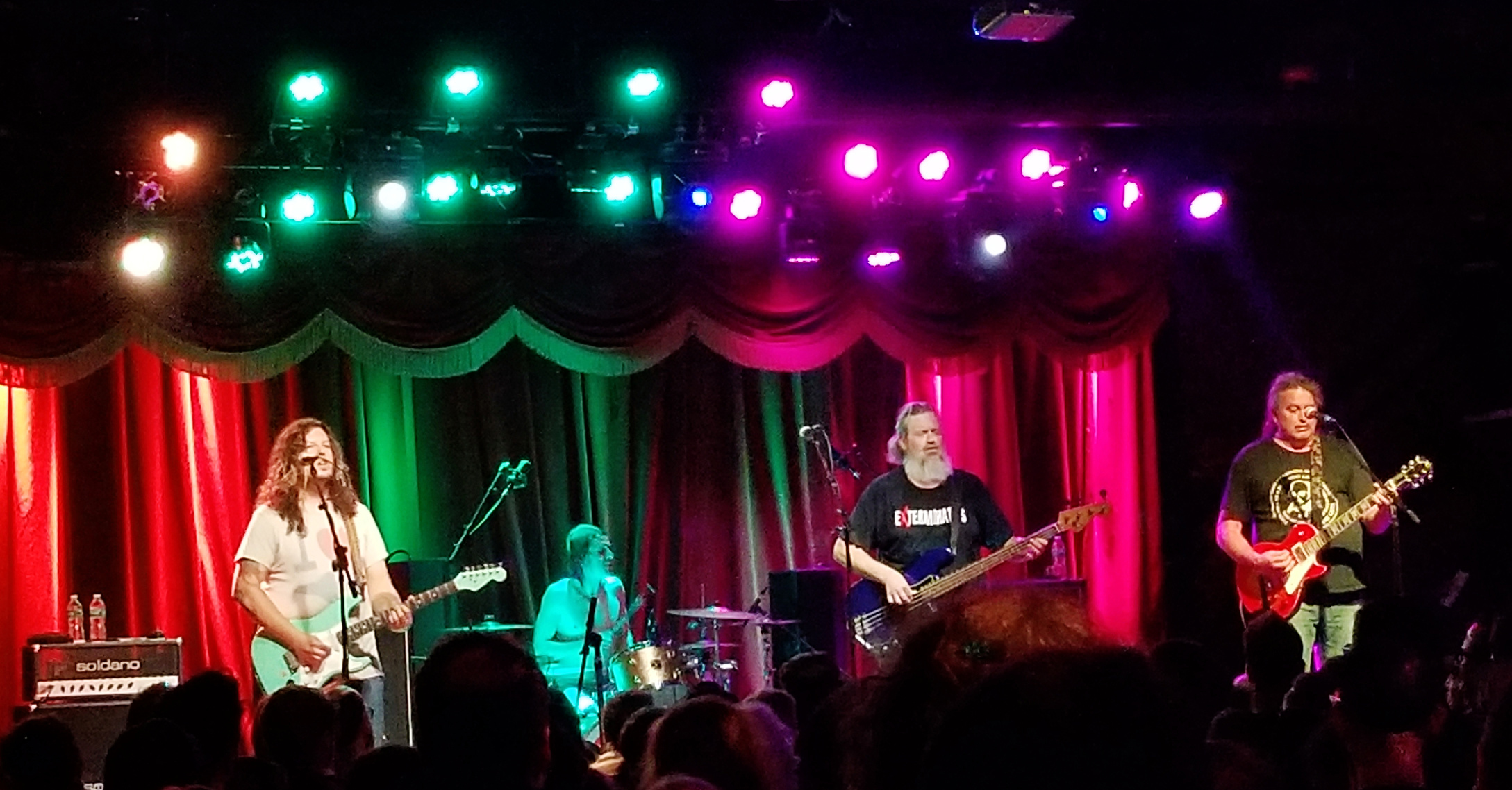 Photo: Vladimir/Flickr

Brooklyn is as happening as cities get, with live music in the bars and clubs from Williamsburg to Park Slope to downtown. With a younger crowd taking to the always trending burough, you can bet that great shows can be found all over Brooklyn. Whether you're more into a rock scene or music that's an eclectic mix, check out places like Brooklyn Steel, Barbes, and the Pine Box Rock Shop all around Brooklyn.


Spring Revolution: Trade Routes - National Sawdust
March 11, 2018 - Brooklyn
Trade Routes is part of the Spring Revolution festival, National Sawdust's annual two week festival celebrating the musical revolution created by Stravinsky's Rite of Spring. Held from March 1st through March 11th, this year Spring Revolution celebrates the voice of multicultural women, with every night featuring female curators, artists and composers because the female perspective is the human perspective and the human perspective should be inclusive. In this welcome reunion of new music greats, Japanese/Peruvian violinist Pauchi Sasaki will perform with American flutist and 2012 MacArthur "Genius Grant" Fellow Claire Chase. The duo will perform a variety of deeply haunting works that draw on their decades of expertise and experience, using acoustic instruments, vocals, electronic instruments, and eclectic items like Sasaki's trademark worn speaker dress. I Care If You Listen said, "[Pauchi Sasaki and Claire Chase created a] futuristic acoustic space that evoked a sudden stillness and a distinctly far-away feeling. Imagine an underwater cathedral with blindingly white walls and hushed tones coming from figures you can't get too near to. As Sasaki and Chase moved through the... (read more)
Williamsburg Salsa Orchestra - Brooklyn Bowl
March 11, 2018 - Brooklyn
The Williamsburg Salsa Orchestra is a stunning 11-piece Latin band which plays dynamic, dura arrangements of indie rock tunes we love, taking the art of salsa to new places while remaining within the classic, deeply funky tradition. Songs by Arcade Fire, The Yeah Yeah Yeahs, TV on The Radio, Santigold, Animal Collective, and many more are transformed into astonishing salsa anthems for a new generation. The WSO released its Debut Album in 2011 and has garnered international praise and recognition, making many "Best of The Year" lists and establishing the band as a groundbreaking global voice by infusing the typical salsa form with a completely modern identity. Led by percussionist/arranger Gianni Mano, (from the Latin-funk legends Radio Mundial), the WSO contains some of the best young players on the scene including a full compliment of horns and percussion. With the attitude of a rock band, and the grooves of classic New York salsa, the Williamsburg Salsa Orchestra is redefining salsa for a new decade and resetting the boundaries of the art form. Contact us at wso@giannimano.com and find us at www.wsoband.com and on Facebook. "The work here is way above and beyond anything an... (read more)
Toubab Krewe with Special Guests Tba - Knitting Factory
March 11, 2018 - New York
Some music cannot be found on a map or within iTunes categories. Some music is so original it seems snatched from the great, invisible substrata that runs below all human activity, a sound aching to be born without a flag or fixed allegiance – free, questing, overflowing with immediate, tangible life. This is the music of Toubab Krewe, the vibrant Asheville, NC-based instrumental powerhouse that creates a sonic Pangaea that lustily swirls together rock, African traditions, jam sensibilities, international folk strains and more. While nearly impossible to put into any box, it takes only a few moments to realize in a very palpable way that one is face-to-face with a true original who recognizes no borders in a march towards a muscular, original, globally switched-on sound. This is a band that actively draws inspiration from whatever source floats into their purview, something they've exhibited in their half decade of heavy gigging, including regular appearances at major U.S. festivals like Bonnaroo, High Sierra, Rothbury and Wakarusa, and abroad at such legendary gatherings as Festival In The Desert in Mali.
DISRUPT presents Habibi EP Release - National Sawdust
March 12, 2018 - Brooklyn
Habibi, a band The New Yorker describes as "an all-female crew with sea mist riffs," celebrates the release of "Cardamom Garden," their brand new EP. The album is a new direction for the band members, who combine the flair of Middle Eastern culture with pop, creating music that is engaging and highly danceable while eschewing typical formula music. As purveyors of rock & roll at heart, Habibi's music has fit as well within the Brooklyn underground as within its soundtracks for the international campaigns of Marc Jacobs and Stella McCartney. Their latest album brings their culture to the forefront, a welcome and necessary change in response to today's political climate.
The Floozies: Funk Jesus - the Second Coming - Brooklyn Bowl
March 16, 2018 - Brooklyn
Just outside the jazz mecca of Kansas City springs liberal oasis Lawrence, Kansas -- separated only by the waves of wheat from the epicenter of the electronic music revolution in Colorado. From Lawrence, it would logically follow that an act could rise to prominence fueled by the swing of Basie, the birth of Charlie Parker's bebop, and the wild frontier of electronica. Born in funk and bred in the digital age, live electronic duo The Floozies have burst onto the scene at a time when the industry needed them the most. Brothers Matt and Mark Hill share the stage just as easily as they share a musical brain. Without a setlist, and without a word between them, Matt's guitar is in lockstep with the thud of Mark's kick. Endless looping and production builds the raw scenery upon which palm muted chugs, searing solos, and wobbling bass paint their dazzling array of colors. Well versed in everything from Chris Cornell to Kavinsky, the sonic vision shared by the brothers eschews contemporary electronic influences in favor of broader, deeper tastes including Zapp & Roger, Lettuce, and Amon Tobin. That wide?angle view of a century of popular music allows the Hills to remix Toto and The... (read more)
Looking for Free Group Planning Services?
Get free advice on planning your group's trip to New York.
MORE Activity Planner ARTICLES
RESTAURANTS

Brings together the character of Hell's Kitchen past with th...

THEATER

In a heartbeat, 38 planes with 6,579 passengers were strand...

SHOPPING

Shop or sell at this weekend bargain hunters' paradise....

SIGHTSEEING

This renovated museum complex includes the 900-foot-long air...