Live Music in Clubs and Bars in Downtown NYC This Week - December 9-December 16
December 9, 2018 - by CG Directory Editor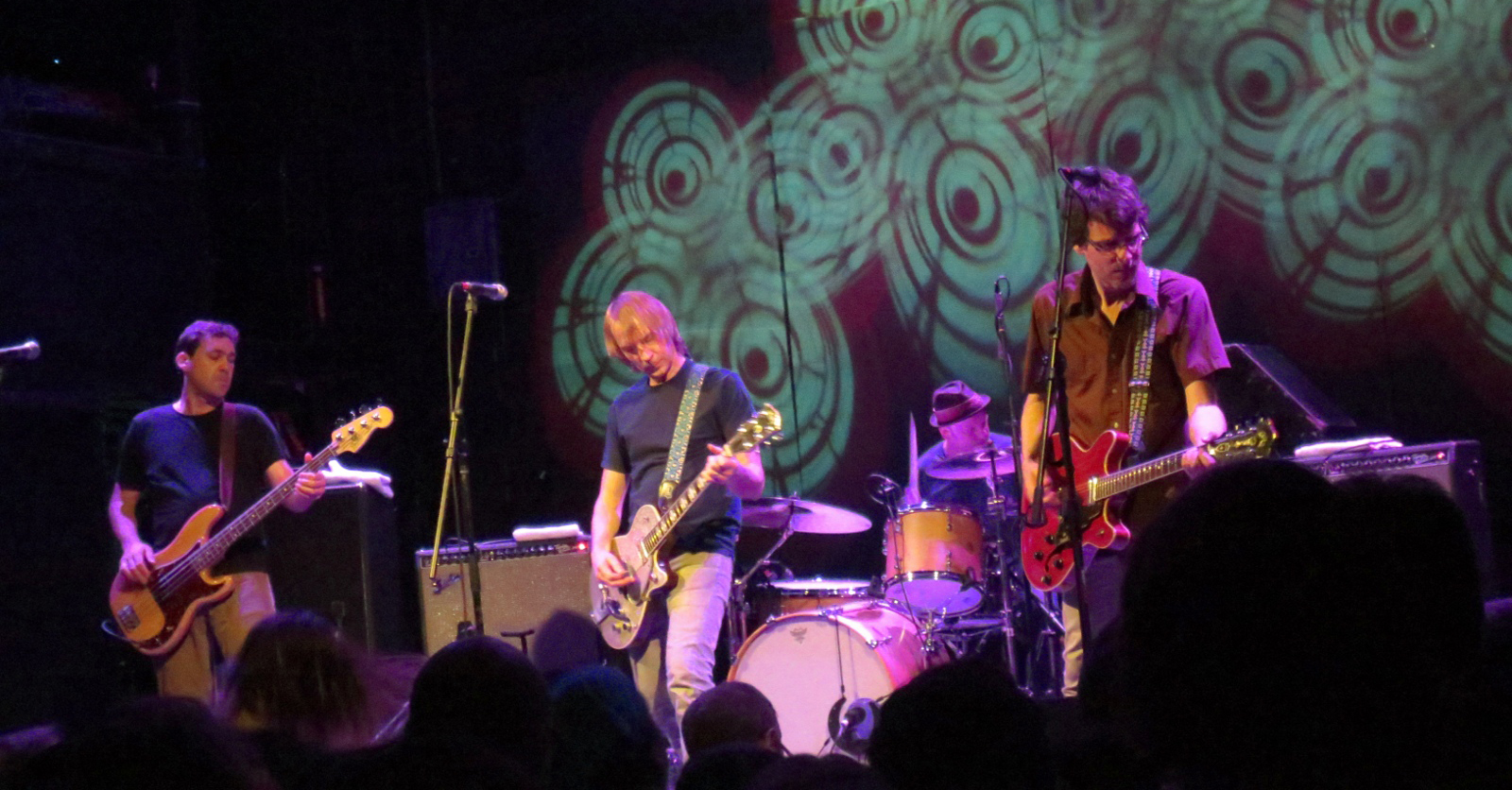 Photo: Vladimir/Flickr

Downtown NYC has long been a capital of live music. With venues like the Bowery Ballroom, Mercury Lounge, and Terra Blues, fans of rock, jazz, and more have long been drawn here. City Guide's roundup of live music in clubs and bars will connect you with tunes at dozens of great downtown venues.


Elda Stiletto Memorial Benefit Concert Featuring the Stilettos Band and Special Guests - Bowery Electric
December 09, 2018 - New York
Elda Stiletto was the originator of the band The Stilettos, one of NYC's most influential punk bands of the early'70's The Stilettos were a ground breaking rock band comprised, over the years, of some of NY's most notable players in 70's rock'n roll - including Debbie Harry, Chris Stein, Cheetah Chrome, Walter Lure, Billy Rath, Owen Swenson, Alter Ego, Fast Eddie Gentile, and a handful of other great musicians and writers. The band was founded and lead by Elda Gentile (aka Elda Stiletto) initially with a 3 piece female fronted lineup. Eventually, Elda was a solo lead with 2 back up singers but the band was always a full on rock'n roll band. American musician, composer and writer, born 27 December 1946 in Manhattan, New York, USA. Guitarist for Patti Smith Group and Elektra label historian. Already a veteran of the NYC hardcore scene by the time he was a teenager, Jesse Malin first rose to fame with the influential punk band D Generation, a group Rolling Stone called "the best thing to happen to New York noise in the Nineties." Malin traded in his electric for an acoustic in 2002, though, shedding his skin and embarking on an acclaimed solo career with his Ryan Adams-produced... (read more)
Peter Bernstein Quartet - Village Vanguard
Through December 09, 2018 - New York
Peter Bernstein (guitar) Sullivan Fortner (piano) Doug Weiss (bass) Leon Parker (drums)
Arturo Sandoval - Blue Note
Through December 09, 2018 - New York
A protégé of the legendary jazz master Dizzy Gillespie, Sandoval was born in Artemisa, a small town in the outskirts of Havana, Cuba, on November 6, 1949, just two years after Gillespie became the first musician to bring Latin influences into American Jazz. Sandoval began studying classical trumpet at the age of twelve, but it didn't take him long to catch the excitement of the jazz world. He has since evolved into one of the world's most acknowledged guardians of jazz trumpet and flugelhorn, as well as a renowned classical artist, pianist and composer. He is one of the most dynamic and vivacious live performers of our time, and has been seen by millions at the Oscars, at the Grammy Awards, and the Billboard Awards.
Vanguard Jazz Orchestra - Village Vanguard
December 10, 2018 - New York
Every Monday Night since 1966 the Vanguard Jazz Orchestra Is the Current Title for the Band That Began Its Life as the Thad Jones/Mel Lewis Jazz Orchestra in 1966 and Has Performed Continuously for over 50 Years.
Kenny Barron Quintet - Village Vanguard
Through December 16, 2018 - New York
Mike Rodriguez (trumpet) Dayna Stephens (saxophone) Kenny Barron (piano) Kiyoshi Kitagawa (bass) Johnathan Blake (drums)
Looking for Free Group Planning Services?
Get free advice on planning your group's trip to New York.
MORE Activity Planner ARTICLES
RESTAURANTS

Beer hall casual meets craft cocktails with a healthy dose o...

THEATER

Kander and Ebb's "musical vaudeville" in which Roxie Hart ga...

SHOPPING

Specializing in the great vineyards of California, France, A...

SIGHTSEEING

Sweeping, unobstructed, open-air views of NYC from the top o...