Live Music in Clubs and Bars in Downtown NYC This Week - September 9-September 16
September 9, 2018 - by CG Directory Editor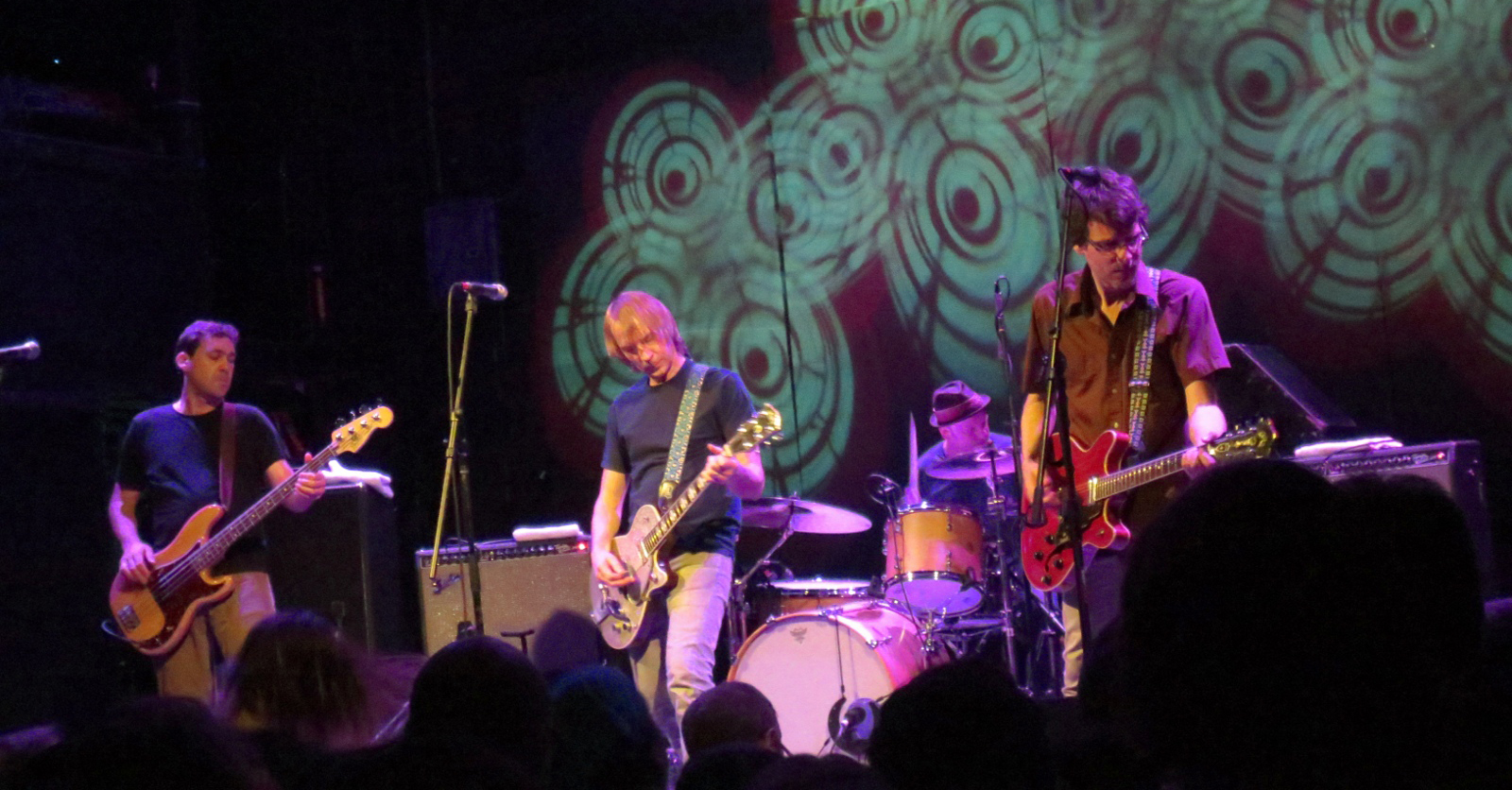 Photo: Vladimir/Flickr

Downtown NYC has long been a capital of live music. With venues like the Bowery Ballroom, Mercury Lounge, and Terra Blues, fans of rock, jazz, and more have long been drawn here. City Guide's roundup of live music in clubs and bars will connect you with tunes at dozens of great downtown venues.


Tadataka Unno & Gerald Cannon - Mezzrow
September 09, 2018 - New York
Pianist Tada Unno has become more and more in demand as a sidemen for stellar performers such as Harry Allen and others. He has an elegant approach and supple touch. He is joined by bassist Gerald Cannon for an evening of duo.
Blac Rabbit: Music of The Beatles & More (Brunch Matinee) at The Loft - City Winery
September 09, 2018 - New York
Born and raised in Bed Stuy, Brooklyn, identical twin brothers Amiri and Rahiem Taylor do not make the type of music that their borough of origin is usually associated with. Growing up surrounded by hip hop culture and all it's glory, the Taylor brothers had more exposure in their house to pop, funk and soul music from the 60's, 70's and 80's. So naturally when they began writing songs in high school, they decided "why not learn from arguably the greatest song writing duo of all time?" and proceeded to teach themselves how to play guitar and write songs based off of the Beatles. After high school they formed Blac Rabbit, bringing in former metal and church drummer Patrick Jones, followed by resident shredder Josh Lugo on bass (and sometimes guitar) to play their original psychedelic rock tunes. In order to make some pocket money, Rah and Amiri decided to start performing music on the NYC subway. They soon discovered that people really enjoy hearing them sing Beatles songs, so they kept doing that, slowly building a reputation around the city while also performing their original material at some of New York's ... (read more)
New York Fashion & Music Conference - DROM
September 09, 2018 - New York
The New York Fashion and Music Conference" founded by London's own Singer/MMC Apparel designer Deshai Williams takes place September 9th @ Drom, This is an intimate evening where music meets fashion and will feature special guest performances, Guest speakers from major record labels & The fashion world. A Percentage of all ticket sales goes to The "Art4Aids" Foundation helping raise the awareness of HIV and Aids
Vera Sola, Matt Holubowski - Mercury Lounge
September 11, 2018 - New York
Vera Sola is a poet, vocalist, and multi-instrumentalist. A drifter performing her own songs alone in and out of dark bars under various pseudonyms, Vera Sola toured and recorded with a variety of artists, for a long while accompanying singer-songwriter Elvis Perkins on the road. She has in turn collaborated on film scores and provided original music for theater and performance art. In early 2017, she experienced a total shift in relation to her voice and musicianship, and only then was she finally compelled to record and release her own songs. In the days following, hiding out in a studio in St. Louis, she wrote, arranged, produced and performed all the parts on her upcoming LP 'Shades.' Sound making, for her, has always been like mediumship. A channeling. There is no template for what it should be...no genre other than the strange night music within her, born more from intuition and surrender rather than any formal construction.
Be Our Guest: A Disney DJ Night at The Loft - City Winery
September 14, 2018 - New York
Disney Lovers, 90's Kids, or anyone who just wants to "Let It Go…": You're officially invited to BE OUR GUEST. Experience the magic while we spin your fave Disney tracks. Get ready to drunkenly sing your heart out to "Circle Of Life," "Under The Sea," and "Zero to Hero." Don't worry – we're also throwing in the classics from the iconic Mouseketeers: Britney, Miley, Jonas Brothers, Demi, and more. If they were on the Disney channel, they're on our DJ panel. Let's get Bippity-Boppity-Boozed up on FRIDAY, SEPTEMBER 14th with specialty drinks for those bold enough to try a poisoned apple. We can't promise your prince will awaken you from your slumber but it will most definitely knock you out. Costumes encouraged! Bring your prince charming, evil queens, and fairy godmothers. You'll want to make this a part of your world.
Linda Loves Bingo - Le Poisson Rouge
Through September 29, 2018 - West Village
WIN BIG AT NYC'S #1 DRAG GAME SHOW—LINDA LOVES BINGO! Join hostess Linda Simpson as players vie for a treasure trove of prizes, from discount-store delights to a cash jackpot. Thrills, laughs and prizes galore! Bring along your friends, relatives, your special someone, or just come alone—Anyone can be a winner at this fun-filled affair! Great for birthday celebrations and other special gatherings. (Arrive early for best seats.) The New York Times, Time Out and New York magazines all agree: Bingo with Linda is a blast!
Looking for Free Group Planning Services?
Get free advice on planning your group's trip to New York.
MORE Activity Planner ARTICLES
RESTAURANTS

Multi-concept restaurant offering modern Japanese cuisine, a...

THEATER

In a heartbeat, 38 planes with 6,579 passengers were strand...

SHOPPING

An array of quality branded merchandise showcasing HBO's® aw...

SIGHTSEEING

Manhattan's premier all-glass, European-inspired dining crui...