Live Music in Clubs and Bars in Midtown This Week - July 15-July 22
July 15, 2018 - by CG Directory Editor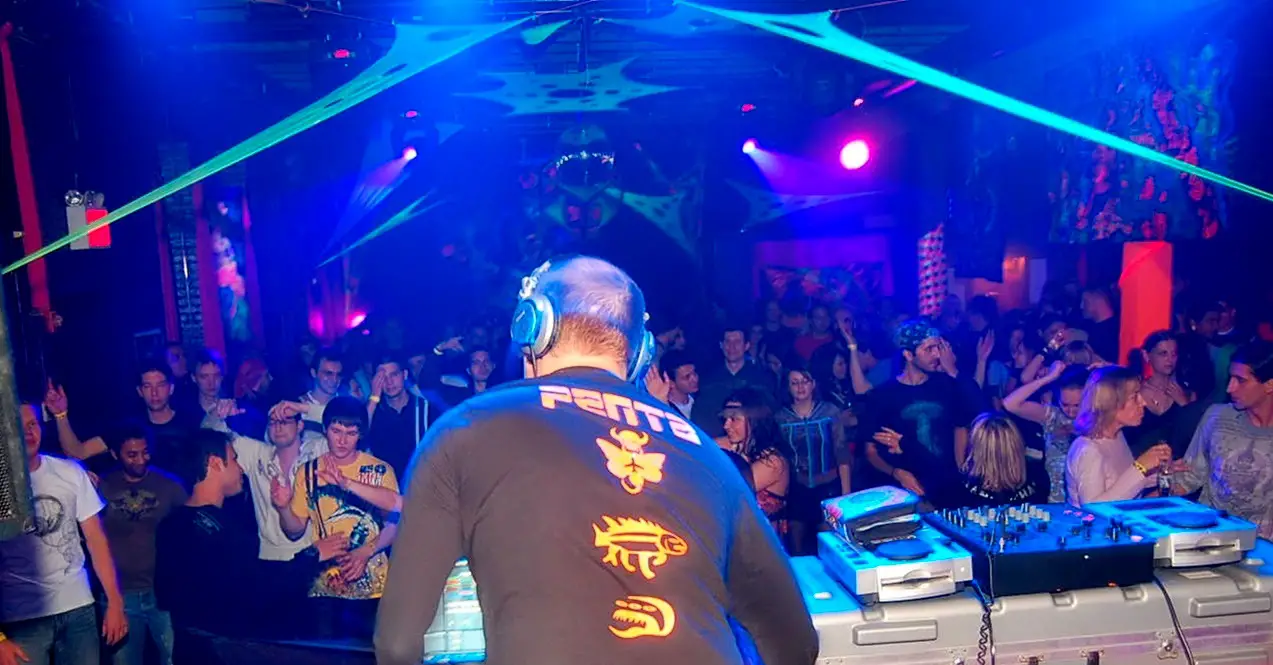 Photo: rei hardt/Flickr

Live music completely changes the atmosphere of any venue, and there's no city that gets that quite like New York does. Midtown is filled to the brim with live music in clubs and bars, and no matter what your style is, there's sure to be a venue that's right up your alley on City Guide's weekly calendar. From Midtown West to Midtown East, check out the rock, jazz, pop, and blues awaiting in our clubs and bars.


The Smokestack Brunch: Jared Gold - Jazz Standard
July 15, 2018 - New York
Jazz Standard's brunch series, "The Smokestack" transitions once again into its Summer Sundays. Offering a $35 all-inclusive ticket which includes a complete meal of Blue Smoke brunch & a cocktail. The menu celebrates the diverse culinary traditions of the American South with a range of soulful barbecue classics alongside revived family recipes and new favorites from Executive Chef Jean-Paul Bourgeois. Known for his work with Dave Stryker and the late great John Abercrombie, Jared Gold returns to our stage with his grooving and thoughtful trio.
Carol Sloane - Birdland
July 15, 2018 - New York
CAROL SLOANE is a native New Englander, born into a family of music lovers. Aunts and uncles, cousins and grandparents loved to sing, and one or two played the piano. Although Carol never had formal music training, she was blessed with the ability to "hear" and quickly memorized hundreds of popular songs she heard on the radio in the 1940's and 50's. In 1958, after singing with local groups during her teen-age years, Carol was offered a job singing with the famous LARRY ELGART ORCHESTRA. She toured with the band until 1961, when she was given the opportunity to sing at the NEWPORT JAZZ FESTIVAL through the lobbying efforts of her friend, world-famous jazz singer and composer JON HENDRICKS. Carol recorded her first album for COLUMBIA RECORDS in 1961, and began a successful career appearing in the top jazz clubs in America. She made her New York debut opening for OSCAR PETERSON at the famed VILLAGE VANGUARD. She was also the opening act for WOODY ALLEN, LENNY BRUCE, JACKIE MASON, PHYLLIS DILLER and BILL COSBY in such places as MR. KELLY'S in Chicago and the "hungry i" in San Francisco.
Django Reinhardt NY Festival: Django Allstars w Romero Lubambo, Edmar Castaneda and Veronica Swift - Birdland
Through July 15, 2018 - New York
After a fabulous concert at Carnegie Hall, May 1st, titled FOREVER DJANGO "Passing the Family Torch", The Django Festival Allstars hit the road again with a cross-country tour starting at their US home, Birdland, where it all started led by Samson Schmitt on Guitar It's the Django Reinhardt Festival's 19thyear and going strong. The audience at Carnegie Hall was blown away by sheer talent, warmth, and charm. There was pure joy in the great hall as Dorado Schmitt, gypsy legend, passed the torch to his sons Samson and Amati Critically acclaimed soloists Ludovic Beier on Accordion & Accordina and Pierre Blanchard on Violin also took center stage. Now Samson, Pierre, Ludovic along with DouDou Cuillerier on rhythm guitar who also scats and Antonio Licusati on Bass, return from France to Birdland for the festival and to start their tour (info below) Scott Yanov wrote of the band's appearance recently at the Hollywood Bowl.."The highlight of the entire festival was provided by The Django Festival Allstars". Downbeat Magazine wrote of their appearance at the Newport Jazz Festival…"A Standout performance" of Samson Schmitt…"melodic genius, nothing short of sensational"..and of Lud... (read more)
Natalie Douglas Tributes: Cher - Birdland
July 16, 2018 - New York
The Broadway at Birdland concert series is proud to announce that singer Natalie Douglas will return to the historic music room with more "Tributes!" On Monday, April 9 at 7pm, she will celebrate the music and magic of the one and only Elvis Presley.Natalie Douglas - the acclaimed vocalist hailed as "a true, true star" by BBC London Radio, "a true force of nature" by The Times (UK), "sensational" by Time Out New York, "a monstrous talent" by Next Magazine and "simply everything" by The Daily News, - will return to her home perch at Birdland Jazz Club with a new monthly residency as part of Jim Caruso's Broadway@Birdland Series with another edition of her hit series entitled "TRIBUTES." One Monday each month, Natalie will perform a new tribute show.
Pat Martino Trio plus horns - Jazz Standard
Through July 22, 2018 - New York
Pat Martino - guitar; Pat Bianchi - organ; Carmen Intorre Jr. - drums; Adam Niewood - saxophone; Alex Norris - trumpet.
Polly Gibbons - Birdland
Through July 28, 2018 - New York
With warm, soulful vocals and an innate blues sensibility, Polly Gibbons has been likened to many of the jazz and soul greats, but with her own fun, unique style of storytelling. This summer, Polly opened for jazz great George Benson and the "Empress of Soul" Gladys Knight on their sold out UK tours. London Jazz News said of Polly's show at Royal Albert Hall in June that "listening to her open up with soul and passion is a joyous experience." British London-based vocalist Polly Gibbons is one of the most respected and talked about young singer/songwriters of her generation. Being nominated for the prestigious BBC Jazz Award back in 2006 with no album release to her name, was a clear indication of just how special a singer and performer Polly is. Much esteemed by her contemporaries, Polly has built a reputation as an original and gifted voice. With warm, rich, soulful vocals and an innate blues sensibility, Polly has been likened to many of the jazz and soul greats bringing her own storytelling and earnest depth alongside unique humor and fun to performances. Polly's influences are brilliant, broad and inspired - from the poetry of Joni Mitchell and Leonard Cohen, to the be-b... (read more)
Nicole Zuraitis - Birdland
Through August 02, 2018 - New York
Vocalist, keyboard player and songwriter Nicole Zuraitis blends bountiful songwriting skills, an effervescent presence and dazzling vocals in a consummate package that has thrilled audiences across Manhattan and across the world. Nicole is the 2016 New York City Songwriting Competition Coffee Music Project Winner, 2015 second runner-up in the Sarah Vaughan International Jazz Vocal Competition and the 2014 Herb Albert ASCAP Young Composer Awards Winner. She's also the Peoples Choice and Johnny Mercer Award winner in the National American Traditions Vocal Competition. She is the vocalist for the world famous Birdland Big Band in New York City and has been nominated in all three jazz categories in the 2018 International Music and Entertainment Awards. Nicole has headlined the Blue Note (NYC) and maintains residencies at the 55 Bar (every second Thursday of the month), Rockwood Music Hall (with the Dan Pugach Nonet), and Redeye Grill.
Looking for Free Group Planning Services?
Get free advice on planning your group's trip to New York.
MORE Activity Planner ARTICLES
RESTAURANTS

Brings together the character of Hell's Kitchen past with th...

THEATER

Gaston Leroux's famous period thriller is now one of Broadwa...

SHOPPING

PANDORA, one of the leading names in jewelry for more than 3...

SIGHTSEEING

The 9/11 Memorial honors the nearly 3,000 people killed in t...