Live Music in Clubs and Bars in Midtown This Week - May 13-May 20
May 13, 2018 - by CG Directory Editor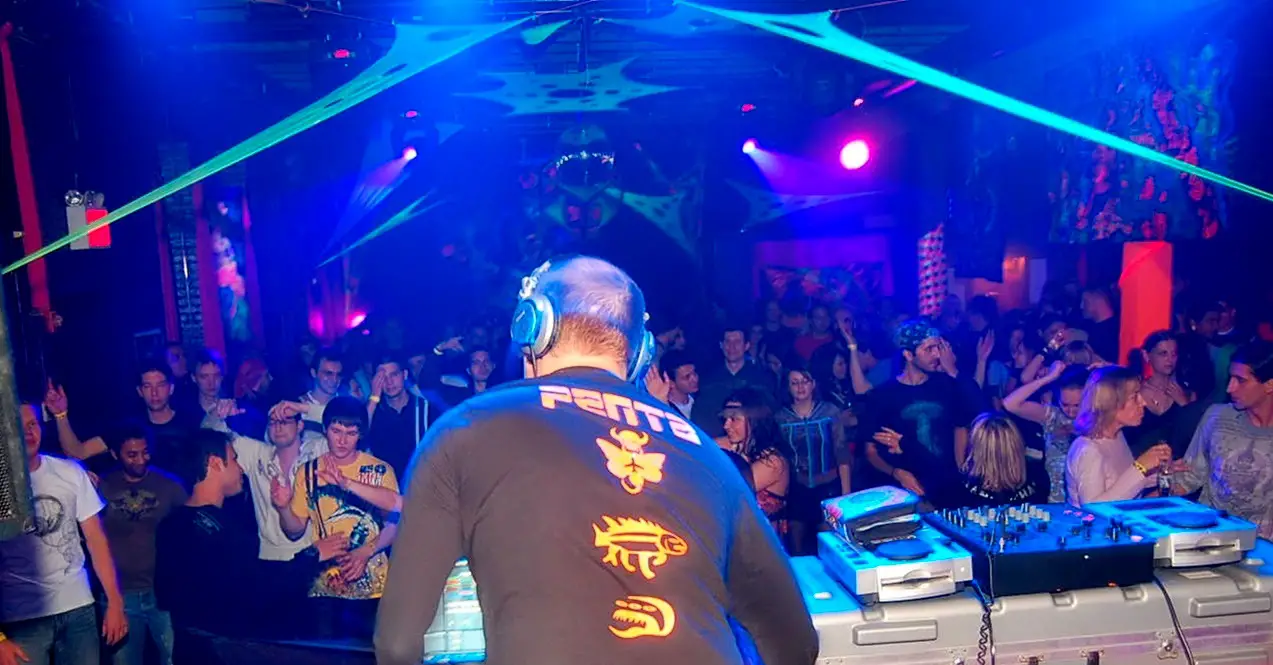 Photo: rei hardt/Flickr

Live music completely changes the atmosphere of any venue, and there's no city that gets that quite like New York does. Midtown is filled to the brim with live music in clubs and bars, and no matter what your style is, there's sure to be a venue that's right up your alley on City Guide's weekly calendar. From Midtown West to Midtown East, check out the rock, jazz, pop, and blues awaiting in our clubs and bars.


Will Downing - B.B. King Blues Club & Grill
May 13, 2018 - New York
Will Downing's voice is one of the most distinctive, loved and instantly recognizable voices in R&B. His flawless, emotive, buttery-smooth and agile honey-toned baritone, along with his impeccable phrasing and jazz-fueled agile runs, seamlessly bridge the worlds of R&B and Jazz. Downing's sophisticated and always-cool sensibilities have proven to be timeless and have garnered him the role as the reigning king of romantic ballads. "I pinch myself everyday because I can't believe that after all this time I'm still making music for a living," shares the charismatic singer/songwriter. "19 albums and 28 years of recording later and I'm still blessed. Truly Blessed!!" Shanachie Entertainment will release Black Pearls (July 8, 2016), Downing's highly anticipated CD and his first full-length album in six years.
Jazz For Kids - Jazz Standard
May 13, 2018 - New York
The Jazz Standard Youth Orchestra is a performance driven program that gives talented and dedicated young jazz musicians the opportunity to perform regularly in one of New York City's leading jazz clubs often with guest artists from the New York scene. The visiting guests give a workshop to the band members in addition to providing the experience of playing with the top musicians on the scene. On Sundays during the school year, the students rehearse and workshop in the room before opening the doors at 1:00pm and giving a concert that is free and open to the public at 2:00pm.
Fred Hersch Duo Invitation Series with Esperanza Spalding - Jazz Standard
May 13, 2018 - New York
Enrique Bunbury - Terminal 5
May 13, 2018 - New York
Enrique Ortiz de Landázuri Izardui (a.k.a. Enrique Bunbury), born August 11, 1967 is a Spanish rock singer-songwriter [1] . Bunbury was born in Zaragoza, Spain. He got involved in music in the early 1980s, making his debut in a high school band called Apocalipsis, and later played along with Proceso Entrópico. In 1984, Bunbury joined a group called Zumo de Vidrio, debuting as a lead vocalist. After adopting the nickname of Bunbury, taken from the Oscar Wilde stage play The Importance of Being Earnest, the musician teamed up with Héroes del Silencio, becoming a major number in the Latin rock scene. The band eventually broke up in 1996 and Bunbury started his solo career in 1997 with a electro-rock album, Radical Sonora with his new band: Copi (piano), Del Moran (bass), Ramon Gacias (drums) and former Héroes del Silencio guitarist Alan Boguslavsky. Recognized by his wish to always reinvent himself, Bunbury released in 1999 the album "Pequeño", which sounded very different from anything he did before. His band also suffered changes, Boguslavsky was replaced by Rafa Dominguez, and the new faces, Ana Belén Estaje (violin), Luis Miguel Romero (percussion), Javier Iñigo, Javier Garcia Veg... (read more)
Natalie Douglas Tributes: Ella - Birdland
May 14, 2018 - New York
The Broadway at Birdland concert series is proud to announce that singer Natalie Douglas will return to the historic music room with more "Tributes!" On Monday, April 9 at 7pm, she will celebrate the music and magic of the one and only Elvis Presley.Natalie Douglas - the acclaimed vocalist hailed as "a true, true star" by BBC London Radio, "a true force of nature" by The Times (UK), "sensational" by Time Out New York, "a monstrous talent" by Next Magazine and "simply everything" by The Daily News, - will return to her home perch at Birdland Jazz Club with a new monthly residency as part of Jim Caruso's Broadway@Birdland Series with another edition of her hit series entitled "TRIBUTES." One Monday each month, Natalie will perform a new tribute show.
Diana Arbenina and 'the Night Snipers' - Stage 48
Through May 14, 2018 - New York
Broadway's Jennifer Sanchez in 'Gin and Jazz' - The Green Room 42
May 17, 2018 - New York
Broadway's Jennifer Sanchez makes her Green Room 42 debut in "Gin and Jazz." Join her in an evening of new jazz arrangements from shows she has performed in on Broadway. Featuring new takes on music from "West Side Story," "Sunday in the Park with George," "Women on the Verge of a Nervous Breakdown", and a set of Jennifer's original music. Also featuring Mike Hunter on violin and Marianna Ramirez on percussion.
Looking for Free Group Planning Services?
Get free advice on planning your group's trip to New York.
MORE Activity Planner ARTICLES
RESTAURANTS

Vida Verde brings the tastes, colors, sounds, and scents of ...

THEATER

In a heartbeat, 38 planes with 6,579 passengers were strand...

SHOPPING

PANDORA, one of the leading names in jewelry for more than 3...

SIGHTSEEING

Start by ascending to the top of the tallest building in the...