What to See at the Met Opera
February 3, 2017 - by Chelsey Grasso
The Metropolitan Opera was originally founded in 1883, and to this day it remains a vibrant home for many of the world's most talented singers, designers, and conductors. The 2016-2017 season has quite the lineup of operas, ranging from Carmen to Tristan and Isolde. If you're feeling a little overwhelmed when trying to decide which show to get tickets for, you're in luck. Rounded up below are our top five picks for the Met Opera's winter-spring 2017 operas.
What to See at the Met Opera: Rusalka

Rusalka takes place in a fairy-tale setting that contrasts the world of nature with the world of human culture, ultimately telling a tell of love, longing, rejection, and redemption. Kristine Opolais will be playing the role of Rusalka (a role she has played before and one that helped to launch her international career), alongside many theater favorites, including Brandon Jovanovich, Jamie Barton, Katarina Dalayman, and Eric Owens. Run dates: February 2—March 2.
What to See at the Met Opera: I Puritani

History buffs will enjoy I Puritani, which is set in the English Civil War era of the Puritans versus the Royalists. While this production doesn't quite stick to script when it comes to historical accuracies, taking a few liberties for the sake of the story, it does stick with a universal idea that was relevant to the time period. Diana Damrau and Javier Camarena star as Elvira and her beloved Arturo. Run dates: February 10—February 28.
What to See at the Met Opera: La Traviata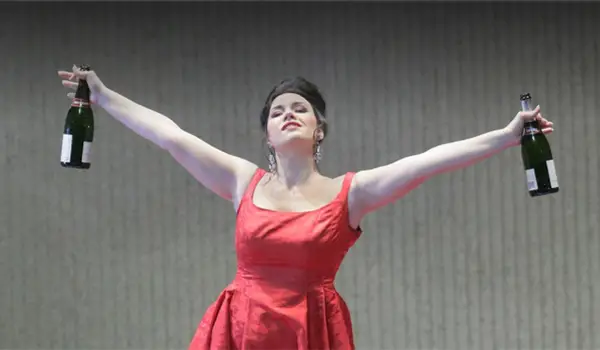 La Traviata is the opera's take on Dumas' famed play La Dame aux Camélias, which tells the story of the author's youthful affair with Marie Duplessis, a well-read and charming prostitute whose intelligence surpassed her station in life. Sonya Yoncheva plays the lead of Violetta, one of opera's most beloved heroines. Her lover is played by Michael Fabiano. Later performances will star Carmen Giannattasio and Atalla Ayan. Run dates: February 24—April 14.
What to See at the Met Opera: Fidelio
Beethoven only wrote one opera in his lifetime. This is it. Fidelio is an ode to the human spirit and its freedoms, taking place in Seville following the upheaval of the French Revolution. However, The Met will be placing the action in a contemporary situation, making the production that much more enticing. Adrianne Pieczonka stars as Leonore (who is subsequently disguised as Fidelio) opposite Klaus Florian Vogt. Run dates: March 16—April 8.
What to See at the Met Opera: Eugene Onegin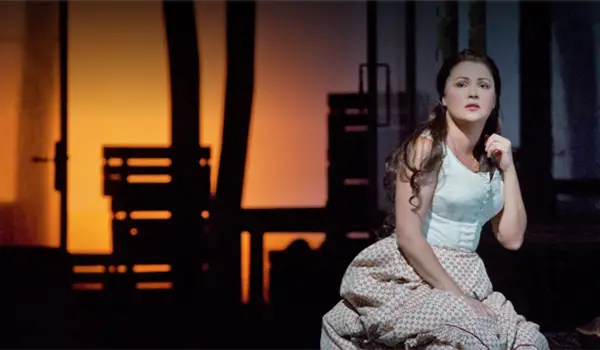 Set in 1820s Russian society, Eugene Onegin travels the nation, showcasing the timeless rituals of country life, the rural gentry, and the glittering landscape that is the imperial aristocracy of St. Petersburg. The Met's version of the opera will take place later in the 19th century. The opera stars Anna Netrobko as Tatiana, with Mariusz Kwiecien and Peter Mattei sharing the title role of Eugene Onegin. Run dates: March 30—April 22.
To purchase tickets and for more information, visit metopera.org.
Looking for Free Group Planning Services?
Get free advice on planning your group's trip to New York.
RESTAURANTS

Multi-concept restaurant offering modern Japanese cuisine, a...

THEATER

Gaston Leroux's famous period thriller is now one of Broadwa...

SHOPPING

Specializing in the great vineyards of California, France, A...

SIGHTSEEING

Sweeping, unobstructed, open-air views of NYC from the top o...