Museum Events in New York City This Week - July 16-July 23
July 16, 2017 - by CG Directory Editor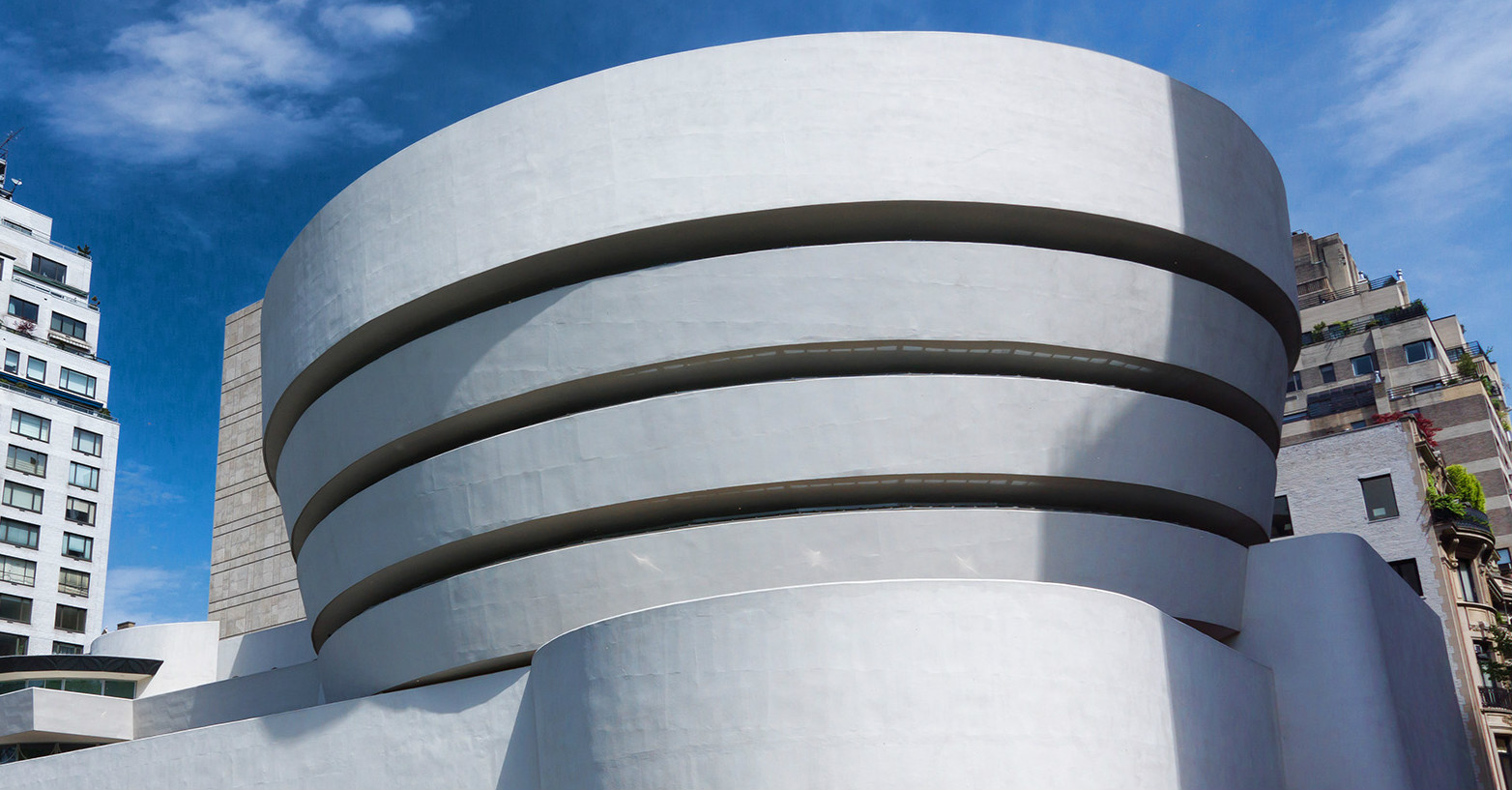 New York's museums have constantly changing exhibitions and special events; check in with City Guide's calendar for the latest goings-on in NYC, with all the great painting, photography, sculpture, video art, history, and general culture that the city's institutions are known for.


Watson Adventures' Murder at the Museum of Natural History Scavenger Hunt - Museum of Natural History
July 16, 2017 - New York
Join Watson Adventures on a murder mystery scavenger hunt for adults at the Museum of Natural History! Someone, or some "thing", has been bumping off museum staffers involved in acquiring a sacred Egyptian relic. Is it the dreaded Curse of Ahtchu? Or is a serial killer on the loose? Your team of sleuths will have to crack a hieroglyphic code and uncover the museum's secrets to stop the killings. While solving the crime, you'll get an amazing whirlwind tour of the Museum of Natural History. From the giant blue whale to the T. Rex, anything could be a clue, and everything is suspect. Price includes museum admission. Advance purchase is required.
Architecture Tour - New Museum
Through July 16, 2017 - New York
Architecture tours are led by New Museum docents and focus on the Museum's building, which was designed by the architectural firm SANAA. Architecture tours are free with Museum admission. No preregistration is necessary. Tours are limited to fifteen visitors on a first-come, first-served basis. Sponsors This program is made possible, in part, by the New York City Department of Cultural Affairs and the New York State Council on the Arts with the support of Governor Andrew M. Cuomo and the New York State Legislature.
Create an Activist Badge - Museum of the City of New York
July 17, 2017 - East Harlem
New Yorkers have continuously fought for equality in voting rights, wages, religious tolerance, and access to education, jobs, and housing. Discover key social movements, leading activists, and how ordinary New Yorkers have exercised their power to shape the city's and the nation's future in the exhibition Activist New York. Create a badge championing a cause you care about! Family programs are free with Museum admission and for members, geared to families with children ages 6-12 years old, and include a snack. Activities are designed for adults and children to complete together.
Aperture Live: Platform Africa - Aperture
July 18, 2017 - London
Celebrate the launch of Aperture magazine's summer 2017 issue, "Platform Africa", with artists Malala Andrialavidrazana and Zineb Sedira and curator Zoe Whitley in discussion with Aperture's managing editor Brendan Wattenberg. For ticketing and further information, click here. "Platform Africa" takes an in-depth look at the dynamic spaces that have shaped conversations about photography in Africa for the last twenty-five years—the biennials, experimental art spaces, and educational workshops in which artists and audiences interact with photography The issue is edited in collaboration with Bisi Silva, founder and artistic director of the Centre for Contemporary Art in Lagos, Nigeria; John Fleetwood, former head of Johannesburg's Market Photo Workshop and current director of Photo:, a new African initiative; and Aïcha Diallo, associate editor of the online magazine Contemporary And. Malala Andrialavidrazana was born in Madagascar in 1971. Originally trained as an architect, she turned to photography in the early 2000s, and has exhibited at such platforms as the Bamako Biennale and Addis Foto Fest. Her series Echoes (from Indian Ocean) (2011–13) considers the intimate spa... (read more)
Museum in the Park: Play New Yorker Checkers - Museum of the City of New York
July 18, 2017 - New York
New York City's history is rich with inspiring and influential people, from Walt Whitman to Lady Gaga. Discover New Yorkers of the past and present that have helped to transform and shape the great city that we know today in the New York at Its Core galleries. Play our giant game of checkers to learn more about these influential New Yorkers! This free Family Program takes place in Cherry Tree Playground (99th St. to 100th St., Third Avenue) and is geared to families with children ages 6-12 years old. Activities are designed for adults and children to complete together.
Feeding the Fight: the Culinary History of Wwi - Museum of the City of New York
July 18, 2017 - New York
Savor a bite of culinary history by exploring the food and drinks that defined the American experience during World War I. Inspired by our exhibition, Posters & Patriotism: Selling World War I in New York, food historian Libby O'Connell, author of The American Plate: A Culinary History in 100 Bites, will delve into American cuisine both at home and abroad during war years. French 75s, a cocktail popular during the period named for the French 75 mm field gun, will be served courtesy of the new wine cocktail company Pampelonne and attendees will receive a copy of an original cake recipe promoted by the Red Cross to send to soldiers overseas. About the Speaker: Libby O'Connell, Ph.D., was appointed by President Obama to serve on the US World War I Centennial Commission. She is also chair of the World War I Centennial Committee for New York City and author of The American Plate: A Culinary History in 100 Bites. After working as a professor, preservationist, and museum educator, O'Connell spent over twenty years at History Channel, where she continues to serve as a consultant and Chief Historian Emeritus. She has received four Emmys for her work in television and history. $20... (read more)
American Museum of Natural History Presents, Astronomy Live: Vacation Guide to the Solar System - American Museum of Natural History
July 18, 2017 - New York
Tuesday, July 18, at 7 pm Hayden Planetarium Space Theater $15 ($13.50 seniors, students) $12 Members Enter at 81st Street Ever wanted to take a vacation to another world? Olivia Koski and Jana Grcevich, authors of the Vacation Guide to the Solar System, take you on a tour of fascinating vacation destinations on other worlds. Plan your astronomical itinerary while flying over the canyons of Mars, moon-hopping the satellites of Jupiter, and skiing the pink slopes of Pluto. A book signing will follow.
Member Day Trip to the Hamptons - MAD Museum of Art and Design
July 20, 2017 - New York
8 am: Guests meet at the Museum at 2 Columbus Circle 8:15 am: Departure from MAD Via private motor coach, guests are taken to the Parrish Art Museum Parrish Art Museum Following an introduction by the Parrish Art Museum's Chief Curator Alicia Longwell, guests will tour the Parrish Art Museum's current exhibitions John Graham: Maverick Modernist and Platform: Clifford Ross: Light/Waves. Lunch A prix fixe lunch will be provided at a local seasonal restaurant. Visit the collection and home of Barbara Toll Following lunch, we will enjoy refreshments at the home of longtime New York gallerist Barbara Toll in her art-filled apartment. Barbara Toll's collection ranges from works by Nan Golden and Leonardo Drew, to Rashid Johnson and Arlene Shechet. Her apartment is furnished with mostly modern classics punctuated by a pair of outdoor sofas by Warren McArthur from the 1930s. The rough brick walls of the original factory building create a counterpoint to the more modern but textured decoration. Cocktails at the home of Linda Plattus By late afternoon, we will end our day with cocktails and canapés at the home of MAD Trustee Linda Plattus. 7:30 pm Estimated ar... (read more)
Christie Brinkley to Host 6th Annual St. Barth Hamptons Gala Presented by Social Life - Bridgehampton Historical Museum
July 22, 2017 - Bridgehampton
Christie Brinkley will host the 6th Annual St. Barth Hamptons Gala to celebrate her cover, presented by Social Life and St. Barth Tourism. The fête will celebrate the global icon's July cover story in the luxury lifestyle publication. The festive evening will feature tasty hors d'oeuvres and an exclusive champagne lounge. Guests will dance the night away while DJ Lee Kalt spins the summer's best hits. A portion of the proceeds from this special event will benefit the Bridgehampton Historical Museum. Host Christie Brinkley will be available to discuss her Social Life cover story and any projects, including her brands Bellissima, Christie Brinkley Authentic Skincare, and Hair 2 Wear.
Watson Adventures' Murder at the Met Scavenger Hunt - Metropolitan Museum of Art
July 22, 2017 - New York
Join Watson Adventures on a murder mystery scavenger hunt! A murdered curator has left behind a cryptic trail of clues connected with secrets in works of art. As your team gathers answers about the art, you begin to piece together a sordid tale about greed, lust, revenge and treachery, all revolving around the museum's planned multi-million dollar purchase of a rare painting by Leonardo Da Vinci. The murder victim knew too much—and now it's your turn to discover what drove someone to commit murder. To find out, you'll have to crack a secret code to figure out whodunnit. Price includes museum admission. Advance purchase is required.
Georgia O'Keeffe: Living Modern - Brooklyn Museum
Through July 23, 2017 - Brooklyn
Georgia O'Keeffe: Living Modern offers a new look at an iconic American artist who had her first solo museum exhibition at the Brooklyn Museum, in 1927. Presenting O'Keeffe's remarkable wardrobe in dialogue with iconic paintings and photographs spanning her career, this singular exhibition provides a focused examination of the modernist aesthetic persona O'Keeffe crafted for herself through her dress, her art, and her progressive, independent lifestyle. Included are photographs by such luminaries as Alfred Stieglitz, Ansel Adams, Annie Leibovitz, Philippe Halsman, Yousuf Karsh, Cecil Beaton, Bruce Weber, and others. These images and the garments and artworks on view confirm O'Keeffe's radical rethinking of female identity. Georgia O'Keeffe: Living Modern examines her drive to overturn the early, reductive characterization of her as solely a woman artist who created "feminine imagery," as well as her often conflicted relationship with second-wave feminists who championed her work in the 1970s. The exhibition also reveals O'Keeffe's commitment to core principles associated with modernism —minimalism, seriality, simplification—not only in her art, but also in her distinctive... (read more)
SSSM - Summer Series of Walking Tours - South Street Seaport Museum
Through July 29, 2017 - New York
The South Street Seaport Museum announces this summer's Seaport Walking Tours, illuminating the hidden, forgotten, and overlooked histories of New York's original seaport. Tickets are $15 for Seaport Walking Tours (members $12) and $25 for Special Walking Tours (members $20) and are available at https://southstreetseaportmuseum.org/seaportwalkingtours. Take a Seaport Walking Tour and discover the seaport district's exceptional, wacky, and, at times, seedy history. Each tour takes attendees not only on a journey through the neighborhood, but through time as well. Hear stories about innovative merchants, hardened criminals, and incredible feats of engineering. Walking Tours are offered from May-July, every Thursday and Friday, and third Saturday of the month (Thurs at 12pm; Fri at 12pm & 2pm; Sat at 12pm, 2pm & 4pm). The Secret Life of the Brooklyn Bridge The Brooklyn Bridge quietly rises above South Street, but beneath its great towers the bridge stands on nearly 150 years worth of secrets. Take a walk from the seaport district to the start of the Brooklyn Bridge promenade near City Hall*. Along the way, hear stories of the bridge's grueling construction, of the incredib... (read more)
Neptune Revisited: Terra Cotta Relics from the Childs Building - CONEY ISLAND
Through July 30, 2017 - Brooklyn
Brought to you by Coney Island History Project The Coney Island History Project's special exhibition for the 2017 season is "Neptune Revisited: Terra Cotta Relics from the Childs Building, Last of Coney Island's Boardwalk Palaces." A selection of original polychrome pieces from the Childs Restaurant Building will be on display along with archival photographs, ephemera, and an illustrated timeline of the history of the building and its restoration. Also on view are historic artifacts, photographs, maps, ephemera and films of Coney Island's colorful past. Among the treasures on display is Coney Island's oldest surviving artifact, the 1823 Toll House sign which dates back to the days when the toll for a horse and rider to "the Island" was 5 cents! Visitors are invited to take free souvenir photos with the iconic Spook-A-Rama Cyclops and an original Steeplechase horse from the legendary ride that gave Steeplechase Park its name. Located on West 12th Street at the entrance to Deno's Wonder Wheel Park, the Coney Island History Project's exhibition season is from Memorial Day Weekend through Labor Day on Saturdays, Sundays and holidays, from 1:00pm-7:00pm. Admission is free of charge.
instruments of our own - Rubin Museum
Through July 30, 2017 - New York
Drop-in Art-making Workshop Ages 3 and older with accompanying adults Sundays are for families! Bring your family to the Rubin Museum for a Sunday afternoon of family-friendly activities. Drop into the Education Center for some art-making, enjoy our 2:00 p.m. family exhibition tour, and go on your own thematic gallery search. July Sundays: Instruments of Our Own For thousands of years, humans have been making and playing musical instruments, constantly inventing new ones and modifying existing ones to produce different sounds. To coincide with the Museum's exhibition The World Is Sound, create your own musical instruments at Family Sundays this July, and build upon this timeless tradition.
Gallery Tour: Highlights - Brooklyn Museum
Through July 30, 2017 - Brooklyn
Meet in the Rubin Lobby, 1st Floor Join a Museum Guide for a free tour of Museum highlights.
Gallery Tour: We Wanted a Revolution: Black Radical Women, 1965–85 - Brooklyn Museum
Through July 30, 2017 - Brooklyn
Meet in the Rubin Lobby, 1st Floor Join a Museum Guide for a free tour of the exhibition We Wanted a Revolution: Black Radical Women, 1965–85.
Gallery Tour: Collection - Brooklyn Museum
Through July 30, 2017 - Brooklyn
Meet in the Rubin Lobby, 1st Floor Join a Museum Guide for a free tour exploring our collection in depth. To find out which collection areas this tour will visit, check at the Admissions Desk when you arrive.
Stettheimer Summer Mondays - The Jewish Museum
Through July 31, 2017 - New York
Floor 4 Studio Ages 3 & up Join us in our art studio for exciting art projects inspired by the brilliant paintings and theater designs of Florine Stettheimer. Explore a new project each week on Mondays in July: July 10: Use a variety of mixed media and found objects to create colorful scenes inspired by Florine Stettheimer's whimsical paintings. July 17: Create playful figures using model magic clay, fabric, buttons, and more, drawing from Florine Stettheimer's sculptural creations for the theater. July 24: Paint portraits of family or imaginative figures inspired by the characters in Florine Stettheimer's paintings. July 31: Illustrate stories using watercolor crayons within unique accordion books based on the striking images found in Florine Stettheimer's artwork. Free with Museum Admission and RSVP
Walking Tour: From Coffeehouses to Banquet Halls - Museum of Chinese in America
Through August 05, 2017 - New York
Tickets: $25/adult, $15/student & senior; $12/MOCA member. Free for children under 5. ADVANCE RESERVATION REQUIRED. Click here to purchase tickets. This walking tour traces the evolution of eateries in Chinatown, highlighting stories of diversity—the flavors of China's regional cuisines converging in New York City; stories of legacy—Chinatown's sons and daughters who grew up to be entrepreneurs and restaurateurs; and stories of evolution—a constant weaving between the classic and modern, the old and the new.
Show and Tell: Stories in Chinese Painting - The Met
Through August 06, 2017 - New York
In China, paintings that tell stories serve as powerful vehicles to promote political agendas, endorse cultural values, or express personal thoughts. With masterpieces dating from the fourth century, narrative is the earliest established genre in Chinese painting. This exhibition is the first at The Met to explore the various ways in which Chinese artists have gone beyond mere illustration to convey multiple layers of meaning. Displaying works from the 12th century to the present, this exhibition introduces three distinct modes of pictorial storytelling: multipart illustrations presented in long handscrolls, often punctuated with passages of text; single iconic scenes that evoke an entire story; and generic landscapes or flower-and-bird paintings that acquire narrative significance through the artist's inscription. The exhibition is further organized by theme: historical events, seasonal progression, warfare, journeys, Buddhist and Confucian values, and family and friendship. One special gallery focuses on a grandiose military narrative—that of China's annexation of East Turkestan in the 1750s. The installation, a collaboration among three Museum departments, features a suite of... (read more)
Cheetos Museum - Ripley's Believe It or Not! Times Square
Through August 08, 2017 - New York
Ripley's will awe you with amazing displays of eccentric art, meticulously detailed sculptures constructed from used car parts, as well as many extraordinary animals that greet you as you walk through the Ripley's courtyard. There are over 500 rare and unusual artifacts from 200 countries around the world, collected by Robert L. Ripley himself. Most recently, the exclusive Cheetos Museum has been constructed within the walls of the New York location, and it's only here through August. It is a must-see (and smell) for anyone who loves the crunchy, cheesy snack. There are larger-than-life size sculptures of Chester the Cheetah, along with a collection of Cheetos that resemble everyday objects, ranging from cats stuck in trees to wishbones. Cheeto-eaters can submit their own specially-shaped Cheeto photo on the Cheetos Museum website through August 8 for a chance to win $50,000! The New York gallery is great inspiration to get you into a cheesy state of mind! The New York attraction is the largest Ripley's museum in North America, complete with over 20 galleries. This summer is the perfect time to keep cool in the company of the unusual, the unexpected, and the unbelievab... (read more)
Chinatown: A Walk Through History - Museum of Chinese in America
Through August 12, 2017 - New York
Uncover the history of one of New York City's oldest neighborhoods! This walking tour focuses on how everyday buildings and places of historical significance reflect and shape a community from its origins as a Native American village of Werpoes Hill in 1600 to one of the fastest growing immigrant communities of present day New York City. Highlighted sites include the oldest streets of Chinatown, a Catholic church, the oldest general store in Chinatown and a Chinese eatery that catered to the needs of Chinatown's turn-of-the-century "bachelor society."
VIRTUAL WORLDS TEENS CODE! - The Rubin Museum of Art
Through August 18, 2017 - Chelsea
This summer create art with the visual programming language Pure Data while exploring Himalayan art and culture at the Rubin Museum, located in the heart of Chelsea. Study the math behind the "sacred geometry" of mandalas Meet like-minded teens who are passionate about art and its power to shape society Learn to code with professional graphics programs
THE JAZZ AGE: AMERICAN STYLE IN THE 1920S - Cooper Hewitt Museum
Through August 20, 2017 - Upper East Side
The first major museum exhibition to focus on American taste in design and art during the creative explosion of the 1920s, The Jazz Age explores the significant impact of European influences, the rapid growth of cities, avant-garde artistic movements, new social mores and the role of technology. Seeking to define the American spirit of the period, The Jazz Age is a multi-media experience of more than 400 rarely seen examples of interior design, decorative art, jewelry, fashion, art, architecture, music, and film. Co-organized by Cooper Hewitt and the Cleveland Museum of Art, The Jazz Age gives full expression to the diversity and dynamism of this brilliant decade.
Kaneji Domoto at Frank Lloyd Wright's Usonia - Center for Architecture
Through August 26, 2017 - Greenwich Village
Kaneji Domoto at Frank Lloyd Wright's Usonia presents the houses by Japanese American architect and Taliesin student Kaneji Domoto in Westchester County's Usonia, a small community for which Frank Lloyd Wright designed the site plan in accordance with his urbanistic principles. Featuring material from private archives never-before shown publicly, the drawings, artifacts, models and photographs exhibited show how Domoto's work applied Wrightian idiom and provide a glimpse at life in Frank Lloyd Wright's inner circles. Curator: Lynnette Widder, Lecturer in Discipline, Sustainability Management, Columbia University, Co-Author, Ira Rakatansky: As Modern as Tomorrow Exhibition Designer: Studio Joseph
JEWELED SPLENDORS OF THE ART DECO ERA: THE PRINCE AND PRINCESS SADRUDDIN AGA KHAN COLLECTION - Cooper Hewitt Museum
Through August 27, 2017 - Upper East Side
One hundred extraordinary examples of cigarette and vanity cases, compacts, clocks, and other luxury objects will be installed in the Teak Room, including exquisite works from the premier jewelry houses of Europe and America. Personal gifts from Prince Sadruddin Aga Khan (1933–2003) to his wife, Catherine (b. 1938), the collection was amassed over three decades and displays the excitement, innovation and creativity of the Art Deco era at its most luxurious.
Noah's Beasts: Sculpted Animals from Ancient Mesopotamia - The Morgan Library & Museum
Through August 27, 2017 - New York
This exhibition presents Mesopotamian sculptural works from ca. 3300–2250 B.C., bringing together for the first time pieces from the Metropolitan Museum of Art, the Yale University Babylonian Collection, the Kimbell Art Museum, and the University of Pennsylvania Museum of Archaeology and Anthropology.
Noah's Beasts: Sculpted Animals from Ancient Mesopotamia - The Morgan Library & Museum
Through August 27, 2017 - New York
Animal representations in the sculptural arts of the ancient Near East are remarkable for their evocative expressive power. Beautiful and durable, these artworks have withstood the millennia and preserve the record of humanity, its concerns and beliefs, for all subsequent generations. Often combining great attention to naturalistic detail with elements of stylization, the ancient sculptures—made in both stone and metal, some even with silver and inlays of shell and lapis lazuli—have a strong visual appeal; yet they also lend insight on the sacred, profane, sacrificial, and practical realities of the early Sumerian agrarian society, which is popularly known as the cradle of Western civilization. This exhibition presents Mesopotamian sculptural works from ca. 3300–2250 B.C., bringing together for the first time pieces from the Metropolitan Museum of Art, the Yale University Babylonian Collection, the Kimbell Art Museum, and the University of Pennsylvania Museum of Archaeology and Anthropology. Cylinder seals relating to each of the sculptures are also presented, including a remarkable seal from the Morgan's collection showing animals acting as human. Through a focused consideratio... (read more)
Collecting the Arts of Mexico - The Met
Through September 04, 2017 - New York
In 1911, Emily Johnston de Forest gave her collection of pottery from Mexico to The Met. Calling it "Mexican maiolica," she highlighted its importance as a North American artistic achievement. De Forest was the daughter of the Museum's first president and, with her husband, Robert, a founder of The American Wing. The De Forests envisioned building a collection of Mexican art, and, even though their ambitions were frustrated at the time, the foundational gift of more than one hundred pieces of pottery anchors The Met's holdings. Today, more than a century later, their vision resonates as the Museum commits to collecting and exhibiting not just the arts of Mexico, but all of Latin America. This exhibition highlights the early contributions of the De Forests and others, and presents recent additions to the collection for the first time.
This Ever New Self: Thoreau and His Journal - The Morgan Library & Museum
Through September 10, 2017 - New York
Henry David Thoreau (1817–1862) occupies a lofty place in American cultural history. He spent two years in a cabin by Walden Pond and a single night in jail, and out of those experiences grew two of this country's most influential works: his book Walden and the essay known as "Civil Disobedience." But his lifelong journal—more voluminous by far than his published writings—reveals a fuller, more intimate picture of a man of wide-ranging interests and a profound commitment to living responsibly and passionately. This Ever New Self: Thoreau and His Journal brings together nearly one hundred items in the most comprehensive exhibition ever devoted to the author. Marking the 200th anniversary of Thoreau's birth and organized in partnership with the Concord Museum in his hometown of Concord, Massachusetts, the show centers on the journal he kept throughout his life and its importance in understanding the essential Thoreau. More than twenty of Thoreau's journal notebooks are shown along with letters and manuscripts, books from his library, pressed plants from his herbarium, and important personal artifacts. Also featured are the only two photographs for which he sat during his lifetime,... (read more)
Henry James and American Painting - The Morgan Library & Museum
Through September 10, 2017 - New York
he analogy between the art of the painter and the art of the novelist is, so far as I am able to see, complete. Their inspiration is the same, their process (allowing for the different quality of the vehicle), is the same, their success is the same. They may learn from each other, they may explain and sustain each other. Their cause is the same, and the honour of one is the honour of another. Henry James and American Painting is the first exhibition to explore the author's deep and lasting interest in the visual arts and their profound impact on the literature he produced. Offering a fresh perspective on the master novelist, the show reveals the importance of James's friendships with American artists such as John La Farge (1835–1910), John Singer Sargent (1856–1925), and James McNeill Whistler (1834–1903). While the author decided early on that the pictorial arts were not to be the arena in which he would work, the painterly quality of his writing has enthralled readers for over a century. Co-curated by acclaimed novelist Colm Tóibín and Declan Kiely, head of the Morgan's Department of Literary and Historical Manuscripts, the exhibition includes a rich and eclectic selection ... (read more)
Splendors of Korean Art - The Met
Through September 17, 2017 - New York
This year-long presentation brings to The Met masterpieces from the National Museum of Korea. The exhibition offers stellar examples of Korean art in areas not often represented in American collections as well as treasured highlights from The Met collection. Organized chronologically from the Late Bronze Age to the 21st century, the exhibition conveys the broad framework of Korean art history. Among the objects reflecting key genres and themes of Korean art are strikingly modern-looking pots and glittering jewelry from ancient burial sites; exquisite gilded Buddhist sculpture from the seventh through the seventeenth century; sophisticated celadon and metalwork of the Goryeo dynasty; porcelain with delightful and distinctively Korean designs; and paintings on diverse subjects from the Joseon and early modern periods.
South Street Seaport Museum announces Free Fridays Program - South Street Seaport Museum
Through September 22, 2017 - New York
South Street Seaport Museum announces Free Fridays Program alternate Fridays through September 22, 2017 The South Street Seaport Museum announces its summer program of Free Fridays! Every other Friday between 3-7pm, the Seaport Museum offers free admission to its exhibitions, historic ship tours, educational and programmatic activities, artisan demonstrations at Bowne Printers, and more!    The Free Fridays program will feature special activities on selected topics; the upcoming Free Fridays program on June 16 will feature the Seaport Museum's flagship Wavertree and will offer visitors a special opportunity to step aboard, grab a halyard and raise one of the ship's sails!   The 2017 Free Fridays program is presented by The Howard Hughes Corporation andis supported, in part, by public funds from the New York City Department of Cultural Affairs in partnership with the City Council.    On June 30th, the Free Fridays program will feature a special curatorial and collections walkthrough of the new exhibition, Millions: Migrants and Millionaires aboard the Great Liners, 1900-1914, one of the first exhibitions to examine, side-by-side, the dichotomy between First-Class and Thi... (read more)
Free Saturdays - The Jewish Museum
Through September 23, 2017 - New York
Admission to the Jewish Museum is free on Saturdays. Learn more here. During a Saturday visit to the Museum, you will be able to view our current exhibitions. Russ & Daughters at the Jewish Museum is now open on Saturdays for prepaid and prix fixe Kosher brunch. Advance reservations required. Shop locations are closed.
Late Antique Textiles and Modern Design - The Met
Through October 01, 2017 - New York
Artists and designers often look to the past to find inspiration for their own work. This exhibition—drawn entirely from The Met collection—compares foliate patterns and roundels that are found on textiles from the Late Roman, Byzantine, and Early Islamic periods in Egypt to similar motifs in postcards by the Wiener Werkstätte and on garments designed by Mariano Fortuny (1871–1949). Created in Egypt between about 200 and 600, the textiles on view include a child's dress; fragments from a sleeve, tunic, and blanket or cover; and other fragments whose original use is not known. Variations of the scrolling vines and stylized motifs that adorn these textiles can be seen on works created nearly 1500 years later. The renowned Spanish-born designer Mariano Fortuny was active in Venice, where he founded a textile workshop and commercial silk printing factory. His exquisite designs fuse the ancient and the modern, the local and the exotic. Three different Fortuny-designed silk coats from the first three decades of the 20th century are shown over the course of the exhibition. In cut and ornament, these items harken back to Late Antique historical sources. Founded in 1903 in reaction... (read more)
On The Line: Intrepid & The Vietnam War - Intrepid Sea, Air & Space Museum
Through October 02, 2017 - New York
On October 16, 2015, the Intrepid Sea, Air & Space Museum will unveil On the Line: Intrepid and the Vietnam War, a major exhibition exploring the events and impact of the Vietnam War through the lens of Intrepid's history. The exhibition, which coincides with the 40th anniversary of the conclusion of the war, will offer a site-specific immersion into an important chapter of American history.The legendary aircraft carrier Intrepid served three tours of duty in Vietnam between 1966 and 1969. Set within the very spaces where men lived and served, the exhibition will focus on the experiences of Intrepid and its crew "on the line"—the periods when the ship was active in the Gulf of Tonkin, launching aircraft for missions over mainland Vietnam. This localized history will serve as the starting point for understanding the larger historical landscape, including the Cold War, Operation Rolling Thunder and protests at home. The exhibition will include artifacts, photographs and film clips from the Museum's collection, many of which will be on display for the first time. The exhibition will also draw from the Museum's Oral History Project, an initiative launched in 2013 to record and prese... (read more)
Circle of Dance - National Museum of the American Indian
Through October 08, 2017 - New York
A five-year exhibition that presents Native dance as a vibrant, meaningful, and diverse form of cultural expression. Featuring ten social and ceremonial dances from throughout the Americas, the exhibition illuminates the significance of each dance and highlights the unique characteristics of its movements and music.
Colors of the Universe: Chinese Hardstone Carvings - The Met
Through October 09, 2017 - New York
Hardstone carving is one of the oldest arts in China, dating back to the fifth millennium B.C. It was not until the Qing dynasty, however, that an abundant supply of raw material, extraordinary craftsmanship, and keen imperial patronage allowed the art to flourish. During the 18th century, widespread prosperity and successful military campaigns brought political stability, while also securing the trade routes that permitted the importation of gemstones over the Silk Roads and through sea trade routes from as far away as Europe. Showcasing a selection of 75 exquisite carvings drawn from The Met collection, this exhibition presents the lapidary art of China's Qing dynasty (1644–1911). Featuring not only jade, the most esteemed of East Asian gems, but also agate, malachite, turquoise, quartz, amber, coral, and lapis lazuli, the exhibition reveals the extensive variety of hardstones and full palette of vibrant colors that were favored at the imperial court. Exploring the diverse subjects and styles of Qing lapidary art, Colors of the Universe illustrates the extraordinary imagination and technical virtuosity behind these miniature sculptures.
From the Imperial Theater: Chinese Opera Costumes of the 18th and 19th Centuries - The Met
Through October 09, 2017 - New York
Drawn entirely from The Met collection, this exhibition examines these luxury textiles from artistic and technical points of view. It is organized in two rotations. The first focuses on costumes used in dramas based on historical events; and the second will feature costumes from plays derived from legends and myths. The presentation showcases eight robes, each of which was created for a specific role—court lady, official, general, monk, nun, and immortal. A set of album leaves faithfully depicting theatrical characters wearing such robes is also displayed. The 18th and 19th centuries witnessed a flowering of Chinese drama. Under the patronage of the Qing court (1644–1911), performances—including the "Peking Opera"—filled the Forbidden City in Beijing. A form of traditional Chinese theater, Peking Opera was developed fully by the mid-19th century, and because of the form's minimal stage settings and the importance of exaggerated gestures and movements, costume played an unusually significant role. This exhibition includes superb examples with interior markings indicating their use in court productions.
Cinnabar: The Chinese Art of Carved Lacquer, 14th to 19th Century - The Met
Through October 09, 2017 - New York
This exhibition, featuring 45 magnificent examples of Chinese carved lacquer drawn entirely from The Met collection, will explore the development of this significant artistic tradition. Among the objects on view will be works created as birthday gifts bearing symbols of long life, such as peaches, cranes, the character for longevity (shou), and representations of children. One of the highlights is a unique, large, lobed tray of the 14th century, carved with a delightful scene showing two women and 33 children. Other early pieces on view include a dish with a scene of long-tailed birds and hollyhocks. A rare screen that was produced by Lu Guisheng—a famous 19th-century artist and one of the few individuals working in lacquer whose name is recorded in Chinese history—provides a spectacular finale to this tradition. Lacquer, the resin of a family of trees found in southern China, hardens when exposed to oxygen and humidity and can become a natural plastic. Tinted with cinnabar (red), carbon (black), and other minerals, it has been used as an artistic medium in China since at least the sixth century B.C. Carved lacquer, which involves applying multiple layers of lacquer onto a subst... (read more)
Asian Art at 100: A History in Photographs - The Met
Through October 11, 2017 - New York
Since The Metropolitan Museum of Art was founded in 1870, the institution's physical space and collection have grown and its curatorial departments have diversified. The first Asian works of art to enter the collection—mostly ceramics and lacquers—were acquired in 1879 and originally accommodated in what was then called the Department of Decorative Arts. Only in 1915 was a separate Department of Far Eastern Art established, and it was not until 1986 that its name was changed to the Department of Asian Art. The timeline presented in the photographs in this exhibition chronicles the changing face of The Met's galleries of Asian art as the building's footprint has expanded, exhibition styles have evolved, and the collection has grown. Forever a work in progress, The Met's collection of Asian art is ultimately the product of the passion and scholarship of the many collectors, curators, donors, dealers, and directors who have together shaped the Museum's holdings and legacy.
Exhibit: The Rise of Newspapers in the 19th Century - Mount Vernon Hotel Museum & Garden
Through October 22, 2017 - New York
Controversial elections, voting rights, abolition and slavery! In 1820s New York, as these issues inflamed public discussion, the burgeoning newspaper industry fanned the fire and competed as forums for debate! This exhibit looks at the newspaper industry of the 1820s –and the bold entry of women and African Americans into the business of print.( Open during Museum hours, 11:00 am – 4:00 pm, Tuesday through Sunday.) Please call the Mount Vernon Hotel Museum & Garden, 212-838-6878, for more details. The Museum is located at 421 East 61st Street (between First and York Avenues). Bus: M15, M31 or M57; Subway: N, R, Q or 4, 5, 6 to Lexington Avenue/59th Street; or F to 63rd Street.
Sol LeWitt: Wall Drawing #370 - The Met
Through January 28, 2018 - New York
Sol LeWitt (American, 1928–2007) executed drawings by hand throughout his life; in 1968 he extricated his work from the confines of the frame and transferred it directly to the wall. The wall compositions were designed for limited duration and maximum flexibility within a broad range of architectural settings. Initially executed by drafters, these works in their finished state were most often slated for destruction. A seminal practitioner of Conceptual Art, LeWitt emphasized the creative idea that generates a work of art, as opposed to the work's material existence. "For each work of art that becomes physical," he wrote, "there are many variations that do not." Sol LeWitt's 1982 Wall Drawing #370: Ten Geometric Figures (including right triangle, cross, X, diamond) with three-inch parallel bands of lines in two directions was installed at the Museum over a period of four weeks. The drawing will be on view in its complete state through January 28, 2018, when it will be painted over.
The New Yorker - National September 11 Memorial Museum
Through May 24, 2018 - New York
New on View "Cover Stories: Remembering the Twin Towers on The New Yorker" is an exhibition of 33 covers from the weekly news and culture magazine. From the time the original World Trade Center first rose into the skyline, it began appearing on covers of The New Yorker. For years, artists treated the Twin Towers playfully. After 9/11, somber imagery emerged. While the destruction of the towers was not depicted, the anxiety and sadness engulfing the nation took form on New Yorker covers after the attacks. Over the years, the covers commemorated the loss of the towers while documenting the revitalization of the site. The exhibition runs through May 2018.
Dark Universe - A New Hayden Planetarium Space Show - The American Museum of Natural History
Through December 31, 2018 - New York City
Dark Universe will celebrate the scientific breakthroughs that have paved the way for our increased understanding of the universe, revealing that it is dominated by two mysterious phenomena: dark matter and dark energy. To bring this story to the Hayden Planetarium dome, the Space Show uses stunning visualizations based on authentic data from NASA and European Space Agency missions, ground-based telescopes, supercomputer simulations, and research conducted at institutions around the globe, including the Museum. In Dark Universe, viewers will see the night sky at the historic Mount Wilson Observatory, soar across the Milky Way Galaxy, and parachute through Jupiter's atmosphere. Dark Universe was created by the American Museum of Natural History, the Frederick Phineas and Sandra Priest Rose Center for Earth and Space, and the Hayden Planetarium.
Picasso's Le Tricorne - New-York Historical Society
Through December 31, 2020 - Upper West Side
Now on display at the New-York Historical Society is a newly acquired and conserved Picasso in the exhibition Picasso's "Le Tricorne." It is the first work by Picasso, and one with great wall power and a New York history, to enter New-York Historical's collection. Pablo Picasso painted the stage curtain for the two-act ballet The Three-Cornered Hat (El sombrero de tres picos or Le tricorne). The ballet and curtain were commissioned by the impresario Sergei Diaghilev for his avant-garde, Paris-based Ballets Russes, the most influential ballet company of the twentieth-century. The ballet was choreographed by Léonide Massine with music by the Spanish composer Manuel de Falla. It premiered on July 22, 1919, at the Alhambra Theatre in London with sets, costume designs, and the monumental stage curtain created by Picasso. Picasso biographer John Richardson once called "Le Tricorne" the artist's "supreme theatrical achievement." The production, which was conceived by Diaghilev and Massine during a trip to Spain, was enhanced by its many Spanish collaborators, including Picasso who also designed the costumes and set for the ballet. Measuring roughly 20 feet square, the curtain depict... (read more)
Looking for Free Group Planning Services?
Get free advice on planning your group's trip to New York.
MORE Activity Planner ARTICLES
RESTAURANTS

New York City's most famous landmark, the Empire State Build...

THEATER

Kander and Ebb's "musical vaudeville" in which Roxie Hart ga...

SHOPPING

Find the right gear for your workout. ...

SIGHTSEEING

Opened to the public in 1913 thanks to the ingenuity and amb...