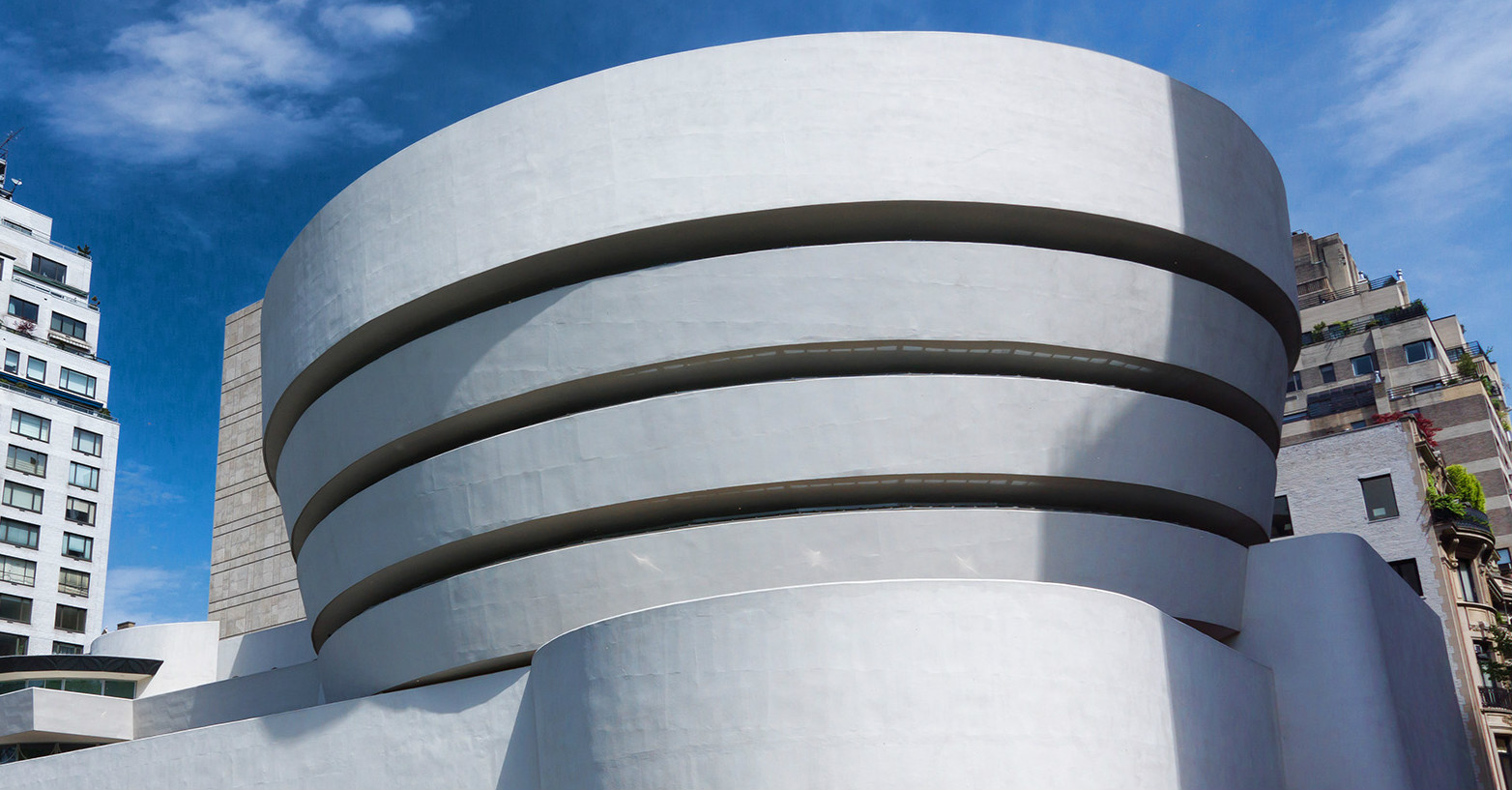 New York's museums have constantly changing exhibitions and special events; check in with City Guide's calendar for the latest goings-on in NYC, with all the great painting, photography, sculpture, video art, history, and general culture that the city's institutions are known for.


New York Comic Con - Jacob K. Javits Convention Center
Through October 07, 2018 - New York
New York Comic Con is the East Coast's biggest and most exciting popular culture convention. Our Show Floor plays host to the latest and greatest in comics, graphic novels, anime, manga, video games, toys, movies and television. Our Panels and Autograph Sessions give Fans a chance to interact with their favorite Creators. Our screening rooms feature sneak peeks at films and television shows months before they hit big and small screens. New York Comic Con is the second largest pop culture convention in America and the only one that takes place in the comic book, publishing, media and licensing capital of the world – Gotham City.
Nytm Train Operators Workshop - New York Transit Museum
Through October 07, 2018 - New York
Drop by our Computer Lab to take control of a NYC Subway car and operate it over virtual miles of track, using some incredibly realistic software! Suggested for ages 10+
Walk This Way: Footwear from the Stuart Weitzman Collection of Historic Shoes - New York Historical Society
Through October 08, 2018 - Upper West Side
Shoes in recent years have culturally transcended their utilitarian purpose to become an object of desire and deliberation, calling up abstract considerations—like the freighted meanings of femininity, power, domination, and aspiration—for both women and men alike. Walk This Way: Footwear from the Stuart Weitzman Collection of Historic Shoes highlights examples from the shoe designer's extensive private collection, assembled over three decades. The exhibition considers the story of the shoe from the perspectives of collection, consumption, presentation, and production with more than 100 pairs of shoes on view. The exhibition will explore larger trends in American economic history, from industrialization to the rise of consumer culture, with a focus on women's contributions as makers, designers, and entrepreneurs. Coordinated by Valerie Paley, vice president, chief historian, and director of the Center for Women's History, with Edward Maeder, consulting curator, and Jeanne Gardner Gutierrez, curatorial coordinator.
Rethinking America: From Empire to Revolution - Fraunces Tavern Museum
October 11, 2018 - New York
Shankman argues that colonists in the 1760s were proudly British, and that this pride led to a surprisingly disruptive and violent Revolution.
Transit Tots - New York Transit Museum
October 11, 2018 - New York
Join us each Thursday for stories, art exploration, and hands-on investigations of fun themes like animals underground, the people and buildings of New York City, colors and shapes, and, of course, our subways and buses! Free with admission. For ages 2-5 and adult companions. For a detailed listing of all family events, visit nytransitmuseum.org/family.
Charting the Divine Plan: The Art of Orra White Hitchcock (1796–1863) - American Folk Art Museum
Through October 14, 2018 - New York
Charting the Divine Plan: The Art of Orra White Hitchcock (1796–1863) explores the confluence of art, love, science, and religion in the extraordinary art of Orra White Hitchcock, one of America's first female scientific illustrators. Her marriage in 1821 to Amherst College professor Edward Hitchcock cemented a years-long friendship and collaboration based on a bedrock of faith and science, mutual respect, close observation, and mental capacity for the largest of ideas. Orra White exhibited a prodigious scientific mind and abundant artistic talent at an early age. The exhibition traces her development from schoolgirl projects to highly accomplished renderings of the natural scenery of the Connecticut River Valley used in her husband's many geology publications. Less well known are colorful paintings on cotton—some more than twelve feet long—that were used to illustrate her husband's many college lectures on geology, botany, zoology, and anatomy. In these, Orra White Hitchcock communicated complex scientific principles in abstract visual terms that now appear gorgeously fresh and modern. Archival letters, manuscripts, diaries, and albums place Edward and Orra White Hitchcock in the ... (read more)
Susan York Foundation - The Drawing Center
Through October 18, 2018 - Soho
For the second long-term installation presented in The Drawing Center's Lab Corridor, Santa Fe-based artist Susan York will create a site-specific installation that references the internal structure of the museum's 35 Wooster Street building. Using graphite as a sculptural rather than a two-dimensional medium, York will create replicas of parts of the museum's foundation: eroded concrete piers that protrude above the museum's ground floor. York's long-term installation will initiate an expanded field of activity at The Drawing Center, pointing to new opportunities for exploring drawing as an interactive and socially-minded practice. Additionally, by bringing attention to The Drawing Center's building, York's installation will generate opportunities for discussion about the importance of museums continuing as public spaces with permanent, physical presence
P.S. Art: Celebrating the Creative Spirit of NYC Kids - The Metropolitan Museum of Art
Through October 21, 2018 - New York
Returning to The Met for the 11th consecutive year, the exhibition P.S. Art: Celebrating the Creative Spirit of NYC Kids features works of art in a variety of media created by public school students in New York City. The exhibition will be on view and open to the public at The Met Fifth Avenue from June 12 through October 21, 2018. P.S. Art highlights the talent and creativity of young artists and champions art making as a way to appreciate the cultures, life experiences, and traditions across the city. The 121 works in this year's exhibition represent 123 students in grades pre-kindergarten through 12th grade in public schools throughout the five boroughs. The works were chosen from over 1,200 submissions, and the final decisions were made by a jury comprised of distinguished members of the art community, including members of The Met staff. P.S. Art 2018: Celebrating the Creative Spirit of NYC Kids is a project of the New York City Department of Education and Studio in a School Association, Inc.
Through a Different Lens: Stanley Kubrick Photographs - Museum of the City of New York
Through October 28, 2018 - New York
Stanley Kubrick was just 17 when he sold his first photograph to the pictorial magazine Look in 1945. In his photographs, many unpublished, Kubrick trained the camera on his native city, drawing inspiration from the nightclubs, street scenes, and sporting events that made up his first assignments, and capturing the pathos of ordinary life with a sophistication that belied his young age. Through a Different Lens: Stanley Kubrick Photographs features more than 120 photographs by Kubrick from the Museum's Look Magazine archive, an unparalleled collection that includes 129 photography assignments and more than 12,000 negatives from his five years as a staff photographer. For any fan of Kubrick's films, the exhibition explores a formative phase in the career of one of the 20th century's most renowned motion picture directors.
American Museum of Natural History Presents: Fall Early-Morning Bird Walks in Central Park - American Museum of Natural History
Through November 02, 2018 - New York
Eight Weeks, September 11–November 2 Tuesdays –Thursdays, 7:30–9am and Fridays, 9–11am $85 per person Walks begin across from the Museum on the northeast corner of Central Park West and 77th Street Observe the exciting fall migration of birds in Central Park with ornithologists Paul Sweet (Tuesdays, 7:30 am and Fridays, 9 am) and Joseph DiCostanzo (Wednesdays and Thursdays, 7:30 am). Learn how to use field marks, habitat, and behavior to identify warblers, thrushes, sparrows, and raptors as they pass through Central Park en route to their winter homes. Birder field cards included.
The Tile Club: Camaraderie and American Plein-Air Painting - Heckscher Museum of Art
Through November 04, 2018 - Huntington
Among the many artist societies that animated art life in America in the years following the nation's Centennial in 1876, the Tile Club was notable for its convivial camaraderie. Comprising a select group of artists, writers, and musicians, including Winslow Homer, William Merritt Chase, Augustus Saint-Gaudens, Edwin Austin Abbey, J. Alden Weir, and Stanford White, Tile Club meetings were known for their spirited conversation and experimentation with painted tiles. In four summer sketching trips, three of which explored Long Island, Tile Club artists created plein air works of picturesque subjects, exploring the concept of working outdoors that was then transforming artistic practice in Europe. This exhibition features tiles, drawings, sculpture, and prints that document the life and times of this lively group. This exhibition has been organized by the Chazen Museum of Art, University of Wisconsin-Madison, in cooperation with The Heckscher Museum of Art.
Long Island Biennial - Heckscher Museum of Art
Through November 04, 2018 - Huntington
The Heckscher Museum of Art is pleased to present the Long Island Biennial 2018, a juried exhibition featuring work by visual artists of Nassau and Suffolk Counties. Inaugurated in 2010, the Long Island Biennial offers Long Island's contemporary artists an opportunity to show their work to a broad public, deepening the connections among artists and between artists and the communities where they live. Entries may be submitted in the following media: painting, sculpture, works on paper, photography, and mixed media. Submitted entries will be juried by: Christine Berry, Berry Campbell Gallery, New York; Robert Carter, Professor of Art, Nassau Community College, State University of New York; and Bobbi Coller, Independent Art Historian and Curator. Approximately 50 works will be selected for the exhibition, and all submitted entries will be posted in the Gallery on the Museum's Long Island Biennial website. The Call for Entries opens on February 1 and closes on April 30, 2018.
The Long Run - MoMA : Museum of Modern Art
Through November 04, 2018 - New York
Floor Four, The David Geffen Galleries Innovation in art is often characterized as a singular event—a bolt of lightning that strikes once and forever changes what follows. The Long Run provides an alternate view: by chronicling the continued experimentation of artists long after their breakthrough moments, it suggests that invention results from sustained critical thinking, persistent observation, and countless hours in the studio. Each work in this presentation exemplifies an artist's distinct evolution. For some, this results from continually testing the boundaries of a given medium, for others it reflects the pressures of social, economic, and political circumstances. Often, it is a combination of both. The Long Run includes monographic galleries and rooms that bring together artists across a broad range of backgrounds and approaches. All the artists in this presentation—drawn entirely from MoMA's collection—are united by a ceaseless desire to make meaningful work, year after year, across decades. They include Lee Bontecou, Louise Bourgeois, Melvin Edwards, Gego, Philip Guston, David Hammons, Jasper Johns, Joan Jonas, Helen Levitt, Elizabeth Murray, Georgia O'Keeffe, Gerhard ... (read more)
Peter Max: Early Paintings - Bethel Woods Center for the Arts
Through December 31, 2018 - Bethel
The art of Peter Max helped define the psychedelic 1960s, with its colorful imagery of gurus, sages, runners, flyers, Zen boats, snow-capped mountains, planets, stars, and sunbeams. His Cosmic posters were found in every college dorm room and in major museums across the globe. Peter Max has stayed in the public eye through five decades, but visitors to The Museum at Bethel Woods will have a rare opportunity to see inspiring artwork from a pivital moment in the artist's illustrious career: the period from 1967 through 1972 when his work moved from nostalgic collage-inspired realistic paintings to his visionary, imaginative Cosmic creations. Peter Max: Early Paintings brings together for the first time the collections of Robert Casterline and Shelly Fireman for a Peter Max experience that should not be missed. The exhibit will be on display through December 31st.
Toward A Concrete Utopia: Architecture In Yugoslavia, 1948–1980 - The Museum of Modern Art
Through January 13, 2019 - Manhattan
Situated between the capitalist West and the socialist East, Yugoslavia's architects responded to contradictory demands and influences, developing a postwar architecture both in line with and distinct from the design approaches seen elsewhere in Europe and beyond. The architecture that emerged—from International Style skyscrapers to Brutalist "social condensers"—is a manifestation of the radical diversity, hybridity, and idealism that characterized the Yugoslav state itself. Toward a Concrete Utopia: Architecture in Yugoslavia, 1948–1980 introduces the exceptional work of socialist Yugoslavia's leading architects to an international audience for the first time, highlighting a significant yet thus-far understudied body of modernist architecture, whose forward-thinking contributions still resonate today.
Judson Dance Theater: The Work Is Never Done - The Museum of Modern Art
Through February 03, 2019 - Manhattan
For a brief period in the early 1960s, a group of choreographers, visual artists, composers, and filmmakers made use of a local church to present performances that Village Voice critic Jill Johnston declared the most exciting new developments in dance in a generation. Redefining the kinds of movement that could count as dance, the Judson participants—Trisha Brown, Lucinda Childs, Philip Corner, Bill Dixon, Judith Dunn, David Gordon, Alex Hay, Deborah Hay, Fred Herko, Robert Morris, Steve Paxton, Rudy Perez, Yvonne Rainer, Robert Rauschenberg, Carolee Schneemann, and Elaine Summers, among others—would go on to profoundly shape all fields of art in the second half of the 20th century. Taking its name from the Judson Memorial Church, a socially engaged Protestant congregation in New York's Greenwich Village, Judson Dance Theater was organized as a series of open workshops from which its participants developed performances. Together, the artists challenged traditional understandings of choreography, expanding dance in ways that reconsidered its place in the world. They employed new compositional methods to strip dance of its theatrical conventions, incorporating "ordinary" movements—ge... (read more)
Constantin Brancusi Sculpture - The Museum of Modern Art
Through February 24, 2019 - Manhattan
Poet Erza Pound spoke of artist Constantin Brancusi's work as providing "the master keys to the world of form." Over a career that spanned half a century, Brancusi's innovations transformed sculpture as it had been known, and influenced generations of artists to come. After moving to Paris in 1904 from his native Romania, Brancusi affected the appearance of a Romanian peasant—a long beard, work shirt, and sandals—while embedding himself in avant-garde art circles. He soon began pushing modernist sculpture to the threshold of abstraction, developing a new, simplified vocabulary of graceful crescents, gleaming ovoids, and rough-hewn blocks that often evoked rather than resembled the things named in their titles, such as Bird in Space or Fish. He put the natural properties of his materials on display, carving directly into wood and stone and polishing metal to high reflectivity. The bases for his sculptures were often built of stacked elements—wood cubes, cylindrical slices, pyramidal blocks, or cruciform stones—becoming an integral component of the work itself and hinting at the possibility of infinite rearrangement, an idea that would prove fertile in future decades.
Inside You - American Musuem of Natural History
Through June 16, 2019 - New York
Did you know that your gastrointestinal tract is home to about 100 trillion bacteria? That's more organisms than there are stars in the Milky Way! Our bodies are home to many trillions of microbes, including bacteria, viruses, fungi, and other organisms collectively called the human microbiome. In any human, microbial genes outnumber the genes in human DNA by more than 100 to one. This new perspective leads us to look at our bodies not just as individuals, but as entire ecosystems.Inside You explores the rapidly evolving science that is revolutionizing how we view human health and introduces some of the scientists who are breaking new ground in microbiome research.Inspired by the Museum's popular exhibition The Secret World Inside You, this exhibition introduces visitors to microbes that live in, on, and around all of us. Engaging graphics detail how microbes aid digestion, influence your immune system, and help fight harmful microbes. You'll find out how we acquire our microbiome and how it is shaped by the foods we eat and the environment we live in. Inside You is co-curated by Susan Perkins and Rob DeSalle, curators in the Museum's Division of Invertebrate Zoology and the ... (read more)
Picasso's Le Tricorne - New-York Historical Society
Through December 31, 2020 - Upper West Side
Now on display at the New-York Historical Society is a newly acquired and conserved Picasso in the exhibition Picasso's "Le Tricorne." It is the first work by Picasso, and one with great wall power and a New York history, to enter New-York Historical's collection. Pablo Picasso painted the stage curtain for the two-act ballet The Three-Cornered Hat (El sombrero de tres picos or Le tricorne). The ballet and curtain were commissioned by the impresario Sergei Diaghilev for his avant-garde, Paris-based Ballets Russes, the most influential ballet company of the twentieth-century. The ballet was choreographed by Léonide Massine with music by the Spanish composer Manuel de Falla. It premiered on July 22, 1919, at the Alhambra Theatre in London with sets, costume designs, and the monumental stage curtain created by Picasso. Picasso biographer John Richardson once called "Le Tricorne" the artist's "supreme theatrical achievement." The production, which was conceived by Diaghilev and Massine during a trip to Spain, was enhanced by its many Spanish collaborators, including Picasso who also designed the costumes and set for the ballet. Measuring roughly 20 feet square, the curtain depict... (read more)