Museum Events in New York City This Weekend - August 10-August 12
August 6, 2018 - by CG Directory Editor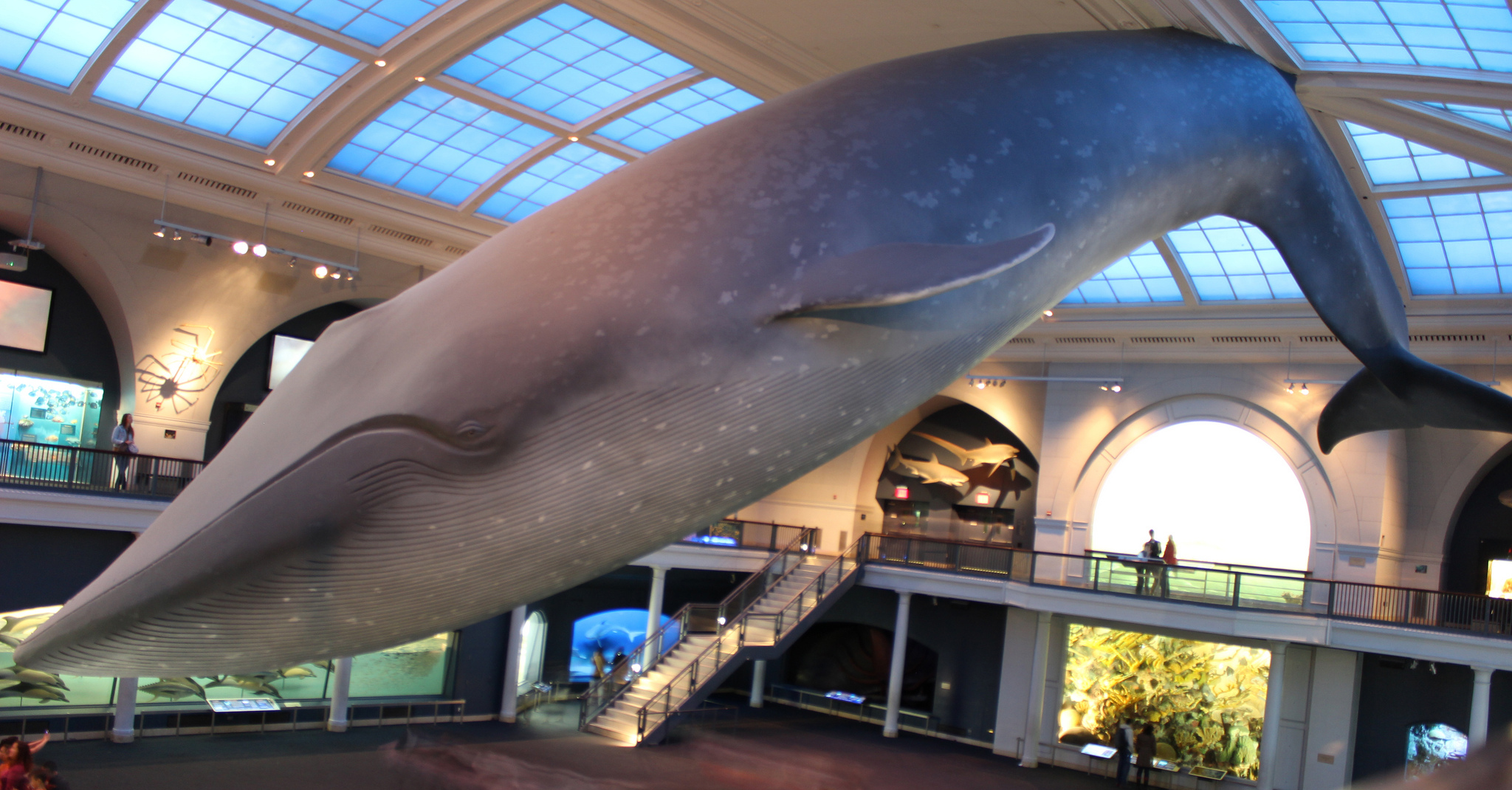 Photo: F. Dassan/Flickr

The Met, the MoMA, the Guggenheim, the Whitney, and the Museum of Natural History ? these are just a sampling of the many great museums open to the city. If you're wanting to spend some time exploring these cultural gems, then City Guide's guide to museum events in New York City this weekend will be your best companion.


Derrick Adams: Sanctuary - MAD Museum of Art and Design
Through August 12, 2018 - Columbus Circle
Derrick Adams is a New York–based, multidisciplinary artist working in performance, video, sound, textile- and paper-based collage, and multimedia sculpture. His practice is rooted in deconstructivist philosophies such as the fragmentation and manipulation of structure and surface, and the marriage of complex and improbable forms. Through these techniques, Adams examines the force of popular culture and the media on the perception and construction of self-image.Derrick Adams: Sanctuary is an exhibition of large-scale sculpture, and mixed-media collage and assemblage on wood panels that reimagine safe destinations for the black American traveler during the mid-twentieth century. The body of work was inspired by The Negro Motorist Green Book, an annual guidebook for black American road-trippers published by New York postal worker Victor Hugo Green from 1936 to 1966, during the Jim Crow era in America.
Public Process Commission - Xaviera Simmons: Convene - Hunter's Point South Park
Through August 19, 2018 - Long Island City
SculptureCenter is pleased to announce Convene, a temporary public art project by Xaviera Simmons. Simmons's project is the third artwork commissioned through SculptureCenter's art education program Public Process. Convene is a sculptural installation of aluminum canoes painted with designs that abstractly and explicitly evoke national flags symbolic of the diverse historical and contemporary demographic makeup of Astoria and Long Island City. The work will be installed on land along the East River in Hunter' Point South Park in Long Island City.
Jewish Medical Ethics - Museum at Eldridge Street
Through August 22, 2018 - New York
$20.00 - $65.00 This four-part course explores hot-button issues of medical ethics from a Jewish perspective. With the help of instructor Rabbi Aviad Bodner, you'll explore primary sources and follow the development of Jewish law regarding topics including determining time of death and organ donations. Aviad Bodner is the rabbi at the Stanton Street Shul. Previously, Rabbi Bodner served as rabbi for the Moishe House in Tel Aviv, Israel, where he provided halakhic advice, led Torah classes and learning groups, and helped build an inclusive, pluralistic community.
Twilight Open House: Kiki Smith at Eldridge - Museum at Eldridge Street
Through August 22, 2018 - New York
We're swinging open the grand doors of the Museum after-hours for three special evenings welcoming art lovers to our latest exhibition. Kiki Smith titled this show Below the Horizon because she felt "that's when we have access to the stars." Stars are a consistent theme in her work, nowhere more so than here at Eldridge, where stars fill the stunning stained glass window she designed with architect Deborah Gans. Returning to the Museum for this building-wide show, Smith has selected 50 works in a range of mediums – from works on paper to photographs to sculpture. The exhibition features pieces never before shown in this way – in a dramatically designed National Historic Landmark, originally built in 1887 as a house of worship. Don't miss this chance to have after-work drinks with the art of Kiki Smith!
Designing Waste: Strategies for a Zero Waste City Exhibition - Center for Architecture
Through September 01, 2018 - New York
The Designing Waste: Strategies for a Zero Waste City exhibition opens at the Center for Architecture in NYC, explores how architects, designers, and building professionals can help NYC achieve its goal of sending zero waste to landfills by 2030. The 10-week exhibition focuses on a particular segment of the waste stream: the brief period between when we discard something and it rolls away on the back of a truck.
Rockwell, Roosevelt & the Four Freedoms - New York Historical Society
Through September 02, 2018 - Upper West Side
The first internationally touring exhibition devoted to Rockwell's iconic depictions of Franklin Delano Roosevelt's Four Freedoms launches at the New-York Historical Society in May. The traveling exhibition, which was organized by the Norman Rockwell Museum, Stockbridge, Massachusetts, explores how Rockwell's 1943 paintings—Freedom of Speech, Freedom of Worship, Freedom from Fear, and Freedom from Want—gave visual voice to Roosevelt's call to the defense of freedom worldwide and took their place among the most enduring images in the history of American art. In addition to Rockwell's Four Freedoms, the exhibition encompasses numerous other examples of painting, illustration, and more, by both Rockwell and a broad range of his contemporaries, as well as historical documents, photographs, videos, and artifacts; interactive digital displays; and immersive settings, some using virtual-reality technology, all on the theme of the Four Freedoms, from FDR's initial enunciation of them as a reason to enter the War to their powerful post-war legacy. Following New-York Historical, the exhibition travels to The Henry Ford, Dearborn, MI; The George Washington University Museum and The Textile Mu... (read more)
The New Genres: Video in the Internet Age - Museum of the Moving Image
Through September 02, 2018 - Astoria
MoMI is opening "The New Genres: Video in the Internet Age," a new exhibit exploring how modern platforms and technology have drastically impacted not only how we watch, make, and share videos, but what kinds of videos those are as well. As part of the exhibition, Polygon created a series of videos breaking down the biggest topics, including ASMR, Unboxing, Explainers, Let's Play, Reaction videos and Vlogging. These videos can be seen throughout the exhibit, as well as in the main amphitheater. You can read more about the exhibit here, and find additional details below. WHO: Polygon and the Museum of Moving Image WHAT: "The New Genres: Video in the Internet Age" WHERE: The Museum of Moving Image — 36-01 35 Ave, Astoria, NY 11106 WHEN: April 27 - September 2 MoMI is open Wednesday / Thursday from 10:30AM–5:00PM, Friday from: 10:30AM–8:00PM and Saturday / Sunday from 10:30AM–6:00PM
Reza Abdoh - The Museum of Modern Art
Through September 03, 2018 - Manhattan
Though he was only thirty-two at the time of his passing, the Iranian-American theater director Reza Abdoh's (1963-95) mark on the world of theater was unmistakable. Relentlessly inventive, he pushed his actors—and audiences—to their limits amid ambitious, unusual, disorienting stage sets. Abdoh's aesthetic language borrowed from fairy tales, BDSM, talk shows, raves, video art, and the history of avant-garde theater. This exhibition, the first large-scale retrospective of Abdoh's work, will highlight the diverse video works that Abdoh produced for his performances and an installation based on his 1991 production Bogeyman. The exhibition also includes contextual materials reflecting the club scenes in both Los Angeles and New York, the culture wars of the Reagan era, and the AIDS crisis. Abdoh died of AIDS in 1995.
Julia Phillips: Failure Detection - The Museum of Modern Art
Through September 03, 2018 - Manhattan
MoMA PS1 will present the first solo museum exhibition of New York-based artist Julia Phillips (b. 1985, German), featuring newly commissioned major works in combination with existing sculptures. Primarily working with ceramics, Phillips creates objects and scenes that are intimately connected to the body. Her sculptures mostly avoid direct figuration, however, and instead propose various interventions into and support structures for the body, emphasizing its absence from the works. Impressions of the human form are visible through elements like casts of orifices, handprints, and other traces, which indicate particular bodily placements in relation to her forms. While suggestive of particular functions and purposes that are overtly physical, these works also extend to the social and psychological. For Phillips, the body is entangled in the real and abstract spaces of politics, evident through indications given in her arrangements as well as the works' titles, which are often directives for specific actions.
Projects 108: Gauri Gill - The Museum of Modern Art
Through September 03, 2018 - Manhattan
MoMA PS1 presents the US premiere of photographer Gauri Gill's most recent body of work, Acts of Appearance, a series of vivid color photographs for which the artist worked closely with members of an Adivasi community in Jawhar district, Maharashtra, India. Gill's collaborator-subjects are renowned for their papier-mâché objects, including traditional sacred masks. In these pictures they engage in everyday village activities while wearing new masks, made expressly for this body of work, which depict living beings with the physical characteristics of humans, animals, or valued objects. A range of scenarios and narratives, situated in both "reality" and dreamlike states, come together in the photographs, which simultaneously portray symbolic or playful representations as well as the familiar experiences of community members against the backdrop of their home and culture.
Microsoft and Artist Mel Chin Unveil 'Unmoored' in New York's Times Square - Broadway Plaza
Through September 05, 2018 - New York
Artist Mel Chin will take over Times Square's Broadway plazas on July 11 with two new installations, 'Wake' and 'Unmoored', as part of a multi-location exhibition Mel Chin: All Over The Place, produced by the Queens Museum and public art nonprofit No Longer Empty. 'Wake', a 24-foot-tall construction resembling a shipwreck intertwined with the skeleton of a marine mammal, adjacent to a 21-foot-tall sculpture based on the figure head of 19th century opera star Jenny Lind, will serve as a bridge to a ground-breaking digital work, 'Unmoored'. In collaboration with Microsoft, 'Unmoored' uses cutting-edge Mixed Reality technology to present a vision of a world where global warming has gone unchecked, with technology bringing the work to life through digital interaction. The augmented reality experience can be viewed on cell phones and tablets through a downloaded app, and will extend from 45th to 47th street from July 11-September 5. A heightened HoloLens experience of the project, created by Microsoft, will be available from July 11-13.
Celebrating Bill Cunningham - New-York Historical Society Museum
Through September 09, 2018 - New York
Celebrating Bill Cunningham marks the New-York Historical Society's recent acquisition of objects, personal correspondence, ephemera, and photographs that reflect the life and work of Bill Cunningham, one of the late 20th century's most influential trend-spotters and style authorities. The legendary New York Times journalist and photographer was frequently spied on the city's streets, at fashion shows, and elegant soirées capturing New York's fashion innovators and cultural glitterati. Showcasing a selection from Cunningham's Facades project?his eight-year photographic project documenting New York City's architectural and fashion history, shown at the Museum in 2014?Celebrating Bill Cunningham also features photographs documenting his friendship with floral designer Toni Cimino, known as Suzette; a Cunningham bicycle; his Nikon camera; signature blue jacket; ephemera; and unforgettable William J hats. Curated by Debra Schmidt Bach, curator of decorative arts.
Celebrating Bill Cunningham - New-York Historical Society
Through September 09, 2018 - New York
Celebrating Bill Cunningham marks the New-York Historical Society's recent acquisition of objects, personal correspondence, ephemera, and photographs that reflect the life and work of Bill Cunningham. One of the late 20th century's most influential trend-spotters and style authorities, the legendary New York Times journalist and photographer was frequently spied on the city's streets, at fashion shows, and elegant soirées capturing images of New York's fashion innovators and cultural glitterati. Among the highlights of Celebrating Bill Cunningham are a bicycle that he rode around the city; his first camera, an Olympus Pen-D, 35mm; signature blue jacket; personal photographs of Cunningham at home and with friends; correspondence, including a few of the hand-made Valentines he frequently sent to friends; and a New York City street sign, "Bill Cunningham Corner," that was temporarily installed at 5th Avenue and 57th Street in his honor, following his death. Soon after he arrived in New York, Cunningham worked as a milliner, and items on view from his millinery line, William J., include an innovative beach hat, along with other hats and fascinators; and a press release written for t... (read more)
Surface/Depth - Museum of Arts and Design (MAD)
Through September 09, 2018 - New York
In June of 2015, Miriam Schapiro, the pioneering feminist artist and founding member of the Pattern and Decoration movement, passed away at the age of ninety-one. Surprisingly, given her status as the elder stateswoman of the feminist art movement, the tremendous impact of her oeuvre on contemporary art has yet to be fully acknowledged or critically assessed. This exhibition seeks to redress this gap in the history of American art through an exploration of Schapiro's signature femmages, the term she coined to describe her distinctive hybrid of painting and collage inspired by women's domestic arts and crafts and the feminist critique of the hierarchy of art and craft. In examining the aesthetic and political objectives of Schapiro's femmages, this exhibition highlights the pivotal role her work and leadership played in the expansion of the art world to include historically marginalized forms of craft, decoration, and abstract patterning associated with femininity and women's work. Although she is unheralded as the source, the influence of Schapiro's subjective approach to forms of decoration can be identified today in an remarkably diverse group of artists who continue to find i... (read more)
Tanya Aguiñiga: Craft & Care - Museum of Arts and Design (MAD)
Through September 23, 2018 - New York
Los Angeles–based artist and designer Tanya Aguiñiga has established herself as a crucial voice working at the intersection of fiber art, design, social practice, and activism. Her work, ranging from her "Performance Crafting" series—which uses craft to generate dialogues about identity, culture, and gender—to furniture whose material and form reimagine its functionality to provide "support," shows a commitment to design thinking as political. At the heart of her practice is an inquiry into how community is created, and the role that craft, design, and materiality play in its formation. Founded by Aguiñiga and launched in 2015, AMBOS (Art Made Between Opposite Sides) is a long-term initiative that activates sites along the US–Mexico border through collaborative art-making and storytelling projects. Started as a month-long activation at the San Ysidro border crossing in Tijuana, it has evolved its focus to record and paint a picture of life along the length of the border. To date, AMBOS, in collaboration with artists and community organizations working with border issues/themes, has produced programs along the border between the United States and Mexico, stopping at thirteen US/M... (read more)
La Frontera - Museum of Arts and Design (MAD)
Through September 23, 2018 - New York
Nearly two thousand miles long, the US-Mexico border (la frontera) is the most frequently crossed international border in the world. Although predominantly depicted in the American media as a hub of drug trafficking and violence, the border—porous in nature—is also a place that allows for the exchange of ideas, wealth, and culture. Recently at the forefront of political and cultural conversation following the current US President's anti-immigration discourse and executive orders, the border has been characterized by contradictions since the nineteenth century, when the US annexed an important portion of Mexican territory. For Mexicans, Central Americans, and the United States citizens living alongside it, the border presents daily challenges that carry within them both hope and devastation. It is a complex physical, economic, cultural, social, and emotional landscape of human interaction.
The Means of a Ready Escape: Brooklyn's Prospect Park - Brooklyn Historical Society
Through September 30, 2018 - Brooklyn
In celebration of the 150th anniversary of Prospect Park, Brooklyn Historical Society and Prospect Park Alliance present an exhibition that celebrates the founding vision of the Park, traces its social and historical trajectories, and examines the important role that Prospect Park has played as "Brooklyn's Backyard" for 150 years. The Brooklyn Historical Society is closed on major holidays.
Explore NYC's new Rosé Mansion! - Rosé Mansion
Through October 07, 2018 - New York
This summer we're making all of your Rosé dreams come true. Wander the rooms in the mansion while sipping Rosé from around the world. Each room will transport you to a different place and time. Along the way you will learn about the history, science, and economics of this magical beverage. Travel to Ancient Rome, stop by the Finger Lakes, blend your own wine, swing from a gold chandelier, and more before you end your journey in the greatest Rosé wine bar on the planet. Buy a ticket for a specific date and time. All tickets include entrance to the experience and wine samples equaling about two glasses of wine. Additional glass, bottles, and snacks are available for purchase in the Grand Tasting Lounge.
Walk This Way: Footwear from the Stuart Weitzman Collection of Historic Shoes - New York Historical Society
Through October 08, 2018 - Upper West Side
Shoes in recent years have culturally transcended their utilitarian purpose to become an object of desire and deliberation, calling up abstract considerations—like the freighted meanings of femininity, power, domination, and aspiration—for both women and men alike. Walk This Way: Footwear from the Stuart Weitzman Collection of Historic Shoes highlights examples from the shoe designer's extensive private collection, assembled over three decades. The exhibition considers the story of the shoe from the perspectives of collection, consumption, presentation, and production with more than 100 pairs of shoes on view. The exhibition will explore larger trends in American economic history, from industrialization to the rise of consumer culture, with a focus on women's contributions as makers, designers, and entrepreneurs. Coordinated by Valerie Paley, vice president, chief historian, and director of the Center for Women's History, with Edward Maeder, consulting curator, and Jeanne Gardner Gutierrez, curatorial coordinator.
Charting the Divine Plan: The Art of Orra White Hitchcock (1796–1863) - American Folk Art Museum
Through October 14, 2018 - New York
Charting the Divine Plan: The Art of Orra White Hitchcock (1796–1863) explores the confluence of art, love, science, and religion in the extraordinary art of Orra White Hitchcock, one of America's first female scientific illustrators. Her marriage in 1821 to Amherst College professor Edward Hitchcock cemented a years-long friendship and collaboration based on a bedrock of faith and science, mutual respect, close observation, and mental capacity for the largest of ideas. Orra White exhibited a prodigious scientific mind and abundant artistic talent at an early age. The exhibition traces her development from schoolgirl projects to highly accomplished renderings of the natural scenery of the Connecticut River Valley used in her husband's many geology publications. Less well known are colorful paintings on cotton—some more than twelve feet long—that were used to illustrate her husband's many college lectures on geology, botany, zoology, and anatomy. In these, Orra White Hitchcock communicated complex scientific principles in abstract visual terms that now appear gorgeously fresh and modern. Archival letters, manuscripts, diaries, and albums place Edward and Orra White Hitchcock in the ... (read more)
Susan York Foundation - The Drawing Center
Through October 18, 2018 - Soho
For the second long-term installation presented in The Drawing Center's Lab Corridor, Santa Fe-based artist Susan York will create a site-specific installation that references the internal structure of the museum's 35 Wooster Street building. Using graphite as a sculptural rather than a two-dimensional medium, York will create replicas of parts of the museum's foundation: eroded concrete piers that protrude above the museum's ground floor. York's long-term installation will initiate an expanded field of activity at The Drawing Center, pointing to new opportunities for exploring drawing as an interactive and socially-minded practice. Additionally, by bringing attention to The Drawing Center's building, York's installation will generate opportunities for discussion about the importance of museums continuing as public spaces with permanent, physical presence
P.S. Art: Celebrating the Creative Spirit of NYC Kids - The Metropolitan Museum of Art
Through October 21, 2018 - New York
Returning to The Met for the 11th consecutive year, the exhibition P.S. Art: Celebrating the Creative Spirit of NYC Kids features works of art in a variety of media created by public school students in New York City. The exhibition will be on view and open to the public at The Met Fifth Avenue from June 12 through October 21, 2018. P.S. Art highlights the talent and creativity of young artists and champions art making as a way to appreciate the cultures, life experiences, and traditions across the city. The 121 works in this year's exhibition represent 123 students in grades pre-kindergarten through 12th grade in public schools throughout the five boroughs. The works were chosen from over 1,200 submissions, and the final decisions were made by a jury comprised of distinguished members of the art community, including members of The Met staff. P.S. Art 2018: Celebrating the Creative Spirit of NYC Kids is a project of the New York City Department of Education and Studio in a School Association, Inc.
Through a Different Lens: Stanley Kubrick Photographs - Museum of the City of New York
Through October 28, 2018 - New York
Stanley Kubrick was just 17 when he sold his first photograph to the pictorial magazine Look in 1945. In his photographs, many unpublished, Kubrick trained the camera on his native city, drawing inspiration from the nightclubs, street scenes, and sporting events that made up his first assignments, and capturing the pathos of ordinary life with a sophistication that belied his young age. Through a Different Lens: Stanley Kubrick Photographs features more than 120 photographs by Kubrick from the Museum's Look Magazine archive, an unparalleled collection that includes 129 photography assignments and more than 12,000 negatives from his five years as a staff photographer. For any fan of Kubrick's films, the exhibition explores a formative phase in the career of one of the 20th century's most renowned motion picture directors.
Long Island Biennial - Heckscher Museum of Art
Through November 04, 2018 - Huntington
The Heckscher Museum of Art is pleased to present the Long Island Biennial 2018, a juried exhibition featuring work by visual artists of Nassau and Suffolk Counties. Inaugurated in 2010, the Long Island Biennial offers Long Island's contemporary artists an opportunity to show their work to a broad public, deepening the connections among artists and between artists and the communities where they live. Entries may be submitted in the following media: painting, sculpture, works on paper, photography, and mixed media. Submitted entries will be juried by: Christine Berry, Berry Campbell Gallery, New York; Robert Carter, Professor of Art, Nassau Community College, State University of New York; and Bobbi Coller, Independent Art Historian and Curator. Approximately 50 works will be selected for the exhibition, and all submitted entries will be posted in the Gallery on the Museum's Long Island Biennial website. The Call for Entries opens on February 1 and closes on April 30, 2018.
The Long Run - MoMA : Museum of Modern Art
Through November 04, 2018 - New York
Floor Four, The David Geffen Galleries Innovation in art is often characterized as a singular event—a bolt of lightning that strikes once and forever changes what follows. The Long Run provides an alternate view: by chronicling the continued experimentation of artists long after their breakthrough moments, it suggests that invention results from sustained critical thinking, persistent observation, and countless hours in the studio. Each work in this presentation exemplifies an artist's distinct evolution. For some, this results from continually testing the boundaries of a given medium, for others it reflects the pressures of social, economic, and political circumstances. Often, it is a combination of both. The Long Run includes monographic galleries and rooms that bring together artists across a broad range of backgrounds and approaches. All the artists in this presentation—drawn entirely from MoMA's collection—are united by a ceaseless desire to make meaningful work, year after year, across decades. They include Lee Bontecou, Louise Bourgeois, Melvin Edwards, Gego, Philip Guston, David Hammons, Jasper Johns, Joan Jonas, Helen Levitt, Elizabeth Murray, Georgia O'Keeffe, Gerhard ... (read more)
Toward A Concrete Utopia: Architecture In Yugoslavia, 1948–1980 - The Museum of Modern Art
Through January 13, 2019 - Manhattan
Situated between the capitalist West and the socialist East, Yugoslavia's architects responded to contradictory demands and influences, developing a postwar architecture both in line with and distinct from the design approaches seen elsewhere in Europe and beyond. The architecture that emerged—from International Style skyscrapers to Brutalist "social condensers"—is a manifestation of the radical diversity, hybridity, and idealism that characterized the Yugoslav state itself. Toward a Concrete Utopia: Architecture in Yugoslavia, 1948–1980 introduces the exceptional work of socialist Yugoslavia's leading architects to an international audience for the first time, highlighting a significant yet thus-far understudied body of modernist architecture, whose forward-thinking contributions still resonate today.
Inside You - American Musuem of Natural History
Through June 16, 2019 - New York
Did you know that your gastrointestinal tract is home to about 100 trillion bacteria? That's more organisms than there are stars in the Milky Way! Our bodies are home to many trillions of microbes, including bacteria, viruses, fungi, and other organisms collectively called the human microbiome. In any human, microbial genes outnumber the genes in human DNA by more than 100 to one. This new perspective leads us to look at our bodies not just as individuals, but as entire ecosystems.Inside You explores the rapidly evolving science that is revolutionizing how we view human health and introduces some of the scientists who are breaking new ground in microbiome research.Inspired by the Museum's popular exhibition The Secret World Inside You, this exhibition introduces visitors to microbes that live in, on, and around all of us. Engaging graphics detail how microbes aid digestion, influence your immune system, and help fight harmful microbes. You'll find out how we acquire our microbiome and how it is shaped by the foods we eat and the environment we live in. Inside You is co-curated by Susan Perkins and Rob DeSalle, curators in the Museum's Division of Invertebrate Zoology and the ... (read more)
Picasso's Le Tricorne - New-York Historical Society
Through December 31, 2020 - Upper West Side
Now on display at the New-York Historical Society is a newly acquired and conserved Picasso in the exhibition Picasso's "Le Tricorne." It is the first work by Picasso, and one with great wall power and a New York history, to enter New-York Historical's collection. Pablo Picasso painted the stage curtain for the two-act ballet The Three-Cornered Hat (El sombrero de tres picos or Le tricorne). The ballet and curtain were commissioned by the impresario Sergei Diaghilev for his avant-garde, Paris-based Ballets Russes, the most influential ballet company of the twentieth-century. The ballet was choreographed by Léonide Massine with music by the Spanish composer Manuel de Falla. It premiered on July 22, 1919, at the Alhambra Theatre in London with sets, costume designs, and the monumental stage curtain created by Picasso. Picasso biographer John Richardson once called "Le Tricorne" the artist's "supreme theatrical achievement." The production, which was conceived by Diaghilev and Massine during a trip to Spain, was enhanced by its many Spanish collaborators, including Picasso who also designed the costumes and set for the ballet. Measuring roughly 20 feet square, the curtain depict... (read more)
Looking for Free Group Planning Services?
Get free advice on planning your group's trip to New York.
MORE Activity Planner ARTICLES
RESTAURANTS

Beer hall casual meets craft cocktails with a healthy dose o...

THEATER

Gaston Leroux's famous period thriller is now one of Broadwa...

SHOPPING

Specializing in the great vineyards of California, France, A...

SIGHTSEEING

Located in Times Square in the heart of New York City, Riple...