Museum Events in New York City This Weekend - January 12-January 14
January 8, 2018 - by CG Directory Editor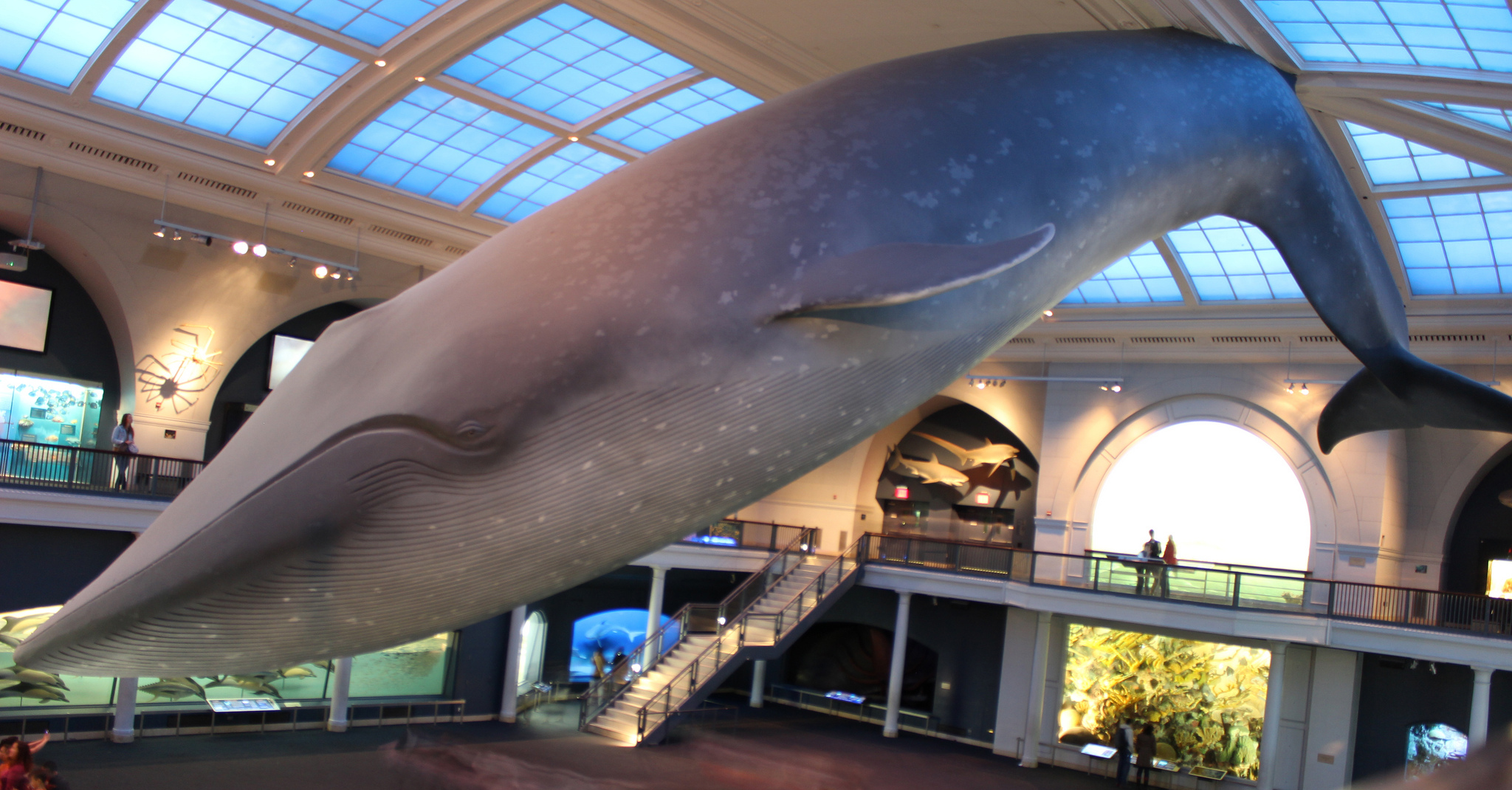 Photo: F. Dassan/Flickr

The Met, the MoMA, the Guggenheim, the Whitney, and the Museum of Natural History ? these are just a sampling of the many great museums open to the city. If you're wanting to spend some time exploring these cultural gems, then City Guide's guide to museum events in New York City this weekend will be your best companion.


Murder Mystery & Reception @ 200-Year-Old Mount Vernon Hotel Museum - New York Adventure Club
January 12, 2018 - New York
*This version of the Mount Vernon Hotel Museum Murder Mystery was created in October 2017, and will last until October 2018. Join New York Adventure Club for a murder mystery experience at the historic Mount Vernon Hotel Museum, a former day hotel in the Upper East Side that was once a country escape for New Yorkers living in the crowded city at the southern tip of Manhattan during the 19th century. In this fictional mystery game, loosely based on an actual newspaper account, an unidentified skeleton has been discovered at the Mount Vernon Hotel. Who was killed? By whom? With what? Explore the museum by candlelight and collect clues in each room to unravel the mystery and solve the case. Collaborate with others or go it alone, and find out how quickly you can uncover the truth. Once you solve the murder, you'll be treated to a wine & cheese reception with your fellow detectives! Click here to see pictures from one of our last Murder Mysteries at MVHM! See you there! Disclaimer Must be 21 or older. ID will be checked at door. Ticket price is for murder mystery game with complimentary food & beverages. By attending a New York Adv... (read more)
Big Cats - Children's Museum of the Arts
January 13, 2018 - Hudson Square
Sculpt your favorite exotic cat including leopards, tigers, lions, pumas, panthers, and lynx! Note: The Clay Bar is one of our busiest stations, so sign up upon arrival is required. Here's how it works: Once you arrive, head to the Clay Bar to sign up for a 35 minute session. Each adult may sign up 1 to 3 children per session. Sessions will rotate every forty minutes, giving visitors a chance to drop by any of our other workshops throughout the museum. Make sure to check in at the time of your workshop so that you don't lose your spot. As with all our workshops, Clay Bar is included in your admission. We hope you enjoy your day creating!
Reflective Animations - Children's Museum of the Arts
January 13, 2018 - Hudson Square
Create animated clips using reflective materials, like foil paper, mirrors and tin foil!
Watson Adventures' Murder at the Met Scavenger Hunt - Metropolitan Museum of Art
January 13, 2018 - New York
A murdered curator has left behind a cryptic trail of clues connected with secrets in works of art. As your team gathers answers about the art, you begin to piece together a sordid tale about greed, lust, revenge and treachery, all revolving around the museum's planned multi-million dollar purchase of a rare painting by Leonardo Da Vinci. The murder victim knew too much—and now it's your turn to discover what drove someone to commit murder. To find out, you'll have to crack a secret code to figure out whodunnit. Price includes museum admission. Advance purchase is required.
Watson Adventures' Museum of Natural Hysteria Scavenger Hunt - American Museum of Natural History
January 13, 2018 - New York
Go on a surreal expedition across continents, centuries, and solar systems on this surreal hunt, starring dinosaurs, comets, cavemen, elephants, talking apes, and a leopard man, just to name a few highlights. You'll explore the dazzling planetarium, find out why a T. Rex can't stand up, attend an Amazonian beer bash, discover New York's largest rodent, and more. On this humor-fueled hunt, you'll discover such odd, unusual and crazy sights and facts that you'll think of the place as the Museum of Unnatural History. Advance purchase is required. Price includes museum admission.
Nayland Blake: Crossing Object (Inside Gnomen) - New Museum
Through January 13, 2018 - Lower East Side
Gnomen, a Hybrid Bear-Bison That Can Change Sex and Gender, Is the "Fursona" of Artist Nayland Blake. a Fursona Is an Avatar in the Furry Community, Where Personal Expression Is Bound up with Nonhuman Identities and Fantasies. in the Performance Series Crossing Object (Inside Gnomen) (2017–18), Presented as a Part of "Trigger: Gender as a Tool and a Weapon," Blake Will Inhabit a Life-Size Suit of Gnomen and Make Themselves Available for Encounters with Museum Visitors. with the Title, Blake Refers to W.D. Winnicott's Notion of the Transitional Object: a Stuffed Toy or Blanket That Children Use to Construct a Sense of Selfhood Independent of Their Parents. Gnomen Serves as an Objectification of Blake's Hybrid Identity, and Their Presence in the Museum's Café and Lobby Will Allow Visitors to Make Their Own Performances of Intimacy and Distance, Whether Through Taking Selfies, Cuddling, or Adding Ribbons and Bows to Gnomen's Costume. in This, the Piece Echoes Blake's Earlier Performances, in Which the Passivity of Their Costumed Presence Foregrounds the Audience's Role in Acts of Sadism, Exhibitionism, or Nurturing. in These Intimate Situations, the Close Proximity to Gnomen Will Be T... (read more)
Reading Into History Family Book Club - New York Historical Society
January 14, 2018 - Upper West Side
Each month, families gather to discuss a middle-reader book, meet authors and experts, and see artifacts, documents, and paintings related to the history behind the story. In January, families will read Vietnam: A History of the War by Russell Freedman to coincide with the New-York Historical Society's exhibition, The Vietnam War: 1945–1975. Recommended for ages 9–12.
Bears - Children's Museum of the Arts
January 14, 2018 - Hudson Square
Note: The Clay Bar is one of our busiest stations, so sign up upon arrival is required. Here's how it works: Once you arrive, head to the Clay Bar to sign up for a 35 minute session. Each adult may sign up 1 to 3 children per session. Sessions will rotate every forty minutes, giving visitors a chance to drop by any of our other workshops throughout the museum. Make sure to check in at the time of your workshop so that you don't lose your spot. As with all our workshops, Clay Bar is included in your admission. We hope you enjoy your day creating!
Inside The Living Torah Museum: See, Touch, & Wear Archaeological Treasures - New York Adventure Club
January 14, 2018 - New York
Step inside an unassuming townhouse in Brooklyn to see, touch, and wear pieces from one of the largest collections of ancient Egyptian and Roman artifacts in New York City. Join New York Adventure Club as we visit one of New York City's most interesting and unusual museums known as The Living Torah Museum / Torah Animal World, which features two separate interactive collections based on the premise that touching religious and cultural artifacts is the best way to learn about ancient history. Led by museum curator Rabbi Deutsch, who single-handedly amassed the museums' amazing collection of priceless artifacts, our experience will include: A discussion around the museum's creation and ongoing mission to serve the local community A visit to the Living Torah Museum, which contains treasures and artifacts from thousands of years ago — unlike any other museum you've ever visited, you'll be able to touch, wear, and, wield ancient relics from the past! A chance to see a Torah that holds the title of World's Smallest Torah by the Guinness Book of Records. A look inside Torah Animal World, the world's largest Hasidic taxidermy museum that is filled with every animal mentione... (read more)
Mirror Landscapes - Children's Museum of the Arts
Through January 14, 2018 - Hudson Square
Ellen Harvey sometimes uses mirrors and reflective surfaces in her works. Where can you find examples of this in the gallery? In this workshop, artists will create their own framed reflective surfaces as they are embedded in landscapes places. Where would you like to see yourself, perhaps in an outdoor park or maybe an indoor park? Using reflective aluminum tape cut out in various sizes and affixed to creative drawings, museum visitors can make replicas of Ellen Harvey's creative mirrored works.
Powerful Portraits - Children's Museum of the Arts
Through January 14, 2018 - Hudson Square
Inspired by the collective works of renowned contemporary painter, Kehinde Wiley, young artists will create and design their own powerful self portraits using colored pencils and oil pastels.
21st Annual Building Connections Showcase - Astor Place Theatre
Through January 20, 2018 - New York
Building Connections is the Center for Architecture Education Department's annual exhibition of K-12 student design work from our Learning By Design:NY in-school residencies and studio workshops held at the Center for Architecture. The exhibition highlights our design education methods and program themes. It also celebrates the creativity of our students, design educators, and partner teachers through a dynamic display of drawings and models. It is a valuable resource for educators interested in integrating design into their own classrooms.
After Darkness: Southeast Asian Art in the Wake of History - Asia Society
Through January 21, 2018 - Upper East Side
After Darkness: Southeast Asian Art in the Wake of History considers how contemporary art from societies in transition may be read as an expression of the ambiguous and sometimes contentious relationship between individual artistic practices and sociopolitical context. The exhibition explores the cultural repercussions of political ruptures through sculpture, photography, video, and mixed-media installations by seven contemporary artists and one artist group from three Southeast Asian countries—Indonesia, Myanmar, and Vietnam—whose lives and art practices have intersected with defining historical moments. Featured artists: FX Harsono, Htein Lin, Dinh Q. Lê, Nge Lay, Nguyen Thi Thanh Mai, The Propeller Group, Angki Purbandono, and Tintin Wulia.
Exhibition - Museum of the Moving Image
Through January 28, 2018 - Astoria
Changing Exhibitions Gallery In 1980, $2.8 billion in quarters were pumped into video arcade games in the United States, more than triple the revenue from any previous year. The video arcade had arrived, as a popular culture phenomenon and a vital force in the entertainment industry. Improved graphics, game design, and marketing made such games as Space Invaders, Donkey Kong, and Pac-Man into addictive and commercially successful hits. At their peak, there were more than 10,000 video arcades across the country. Within a decade, the rise of the personal computer and home consoles would mark the end of the video arcade's golden age. This arcade allows visitors to play 23 of the era's most beloved games, in their original form. Games on view include: 10 Yard Fight (1983) Arkanoid (1986) Battlezone (1980) Centipede (1980) Defender (1981) Dig Dug (1982) Donkey Kong (1981) Frogger (1981) Galaxy Force II (1988) Gauntlet (1985) Karate Champ (1984) Mortal Kombat (1992) Ms. Pac-Man (1981) NBA Jam (1993) Out Run (1986) Pole Position (1982) Q*Bert (1999) Robotron 2084 (1982) Star Wars (1983) Terminator 2 (1991) Track and Field (1983) Tron (198... (read more)
Louise Bourgeois: An Unfolding Portrait - MoMA : Museum of Modern Art
Through January 28, 2018 - New York
Louise Bourgeois: An Unfolding Portrait explores the prints, books, and creative process of the celebrated sculptor Louise Bourgeois (1911–2010). Bourgeois's printed oeuvre, a little-known aspect of her work, is vast in scope and comprises some 1,200 printed compositions, created primarily in the last two decades of her life but also at the beginning of her career, in the 1940s. The Museum of Modern Art has a prized archive of this material, and the exhibition will highlight works from the collection along with rarely seen loans. A special installation will fill the Museum's Marron Atrium. The artist's creative process is the organizing principle behind the exhibition. Over the course of her career, Bourgeois constantly revisited the themes of her art, all of which emerged from emotions she struggled with for a lifetime. Also, she said there was no "rivalry" between the mediums in which she worked, noting that "they say the same thing in different ways." Here, her prints and illustrated books will be seen in the context of related sculptures, drawings, and paintings, and within thematic groupings that explore motifs of architecture, the body, and nature, as well as investigation... (read more)
Sol LeWitt: Wall Drawing #370 - The Met
Through January 28, 2018 - New York
Sol LeWitt (American, 1928–2007) executed drawings by hand throughout his life; in 1968 he extricated his work from the confines of the frame and transferred it directly to the wall. The wall compositions were designed for limited duration and maximum flexibility within a broad range of architectural settings. Initially executed by drafters, these works in their finished state were most often slated for destruction. A seminal practitioner of Conceptual Art, LeWitt emphasized the creative idea that generates a work of art, as opposed to the work's material existence. "For each work of art that becomes physical," he wrote, "there are many variations that do not." Sol LeWitt's 1982 Wall Drawing #370: Ten Geometric Figures (including right triangle, cross, X, diamond) with three-inch parallel bands of lines in two directions was installed at the Museum over a period of four weeks. The drawing will be on view in its complete state through January 28, 2018, when it will be painted over.
Installation a Memory of Astoria - Museum of the Moving Image
Through February 11, 2018 - Astoria
Schlosser Media Wall, Lobby 2014. Ezra Wube (b. 1980, Addis Ababa, Ethiopia, lives in Brooklyn). Animation. 1,756 frames, photographed from canvas with oil paint. 4 minutes. Ezra Wube works with video, installation, drawing, painting, and performance. Reflecting on his identity as a person of two cultures at the intersection of tradition and modern life, Wube makes work about the uncertainty of time and place and the malleability of memory. A Memory of Astoria, commissioned by the Museum of the Moving Image, is an impressionistic portrait of the blocks surrounding this building. Wube walked the neighborhood to observe the area's confluence of cultures, focusing on everyday moments, sights, and sounds. He reconstituted these experiences into a poetic visual collage, inserting himself as a silhouetted observer exploring the memories of his walks. The production of A Memory of Astoria was an intensive, months-long process, with each frame painted in sequence on top of the last. The result is striking: street scenes assemble and disassemble, leaving visible marks of the past as if time and space have melted together. Through these impressions, Wube reveals a diverse, rapidly ... (read more)
Family Program - Museum of the Moving Image
Through February 11, 2018 - Astoria
Moving Image Studio is the Museum's drop-in space where visitors of all ages can create media and other projects. Families are welcome to stop by and build their own puppets and animation inspired by The Jim Henson Exhibition and the core exhibition Behind the Screen. Activities include stop-motion animation, puppet making with found objects, create your own meme, and coloring. Free with Museum admission, recommended for ages 4 and up and their adult companions. Please note: During Thanksgiving weekend and Winter Recess, the Museum will present holiday programs for families featuring a big-screen matinee and themed-workshop activities.
Multibowl - Museum of the Moving Image
Through February 15, 2018 - Astoria
Video Screening Amphitheater 2016. Bennett Foddy (b. 1978, Melbourne, Australia, lives in New York) and AP Thomson (b. 1989, Istanbul, Turkey, lives in Brooklyn, NY). Multibowl is a collection of fast-paced mini games sourced and sampled from more than 300 video games that were published between 1976 and 2000. Two competing players are dropped into the middle of one of these games and given very little time (usually 30 seconds or less) to accomplish a goal before progressing to the next mini game. Often these goals align with the source's original play (e.g. knockout your opponent or beat them to the finish line), but frequently they bend towards the counterintuitive and even subversive. These rapid context shifts task players with quickly understanding the controls, mechanics, and rules of each mini game, making the chaotic scramble for comprehension the core aesthetic of Multibowl. All the while, Multibowl offers a surprisingly effective way to explore some of the winding alleyways of video game history, a journey made possible by the free and open source Multiple Arcade Machine Emulator (MAME) on which Multibowl is built.
Roots of 'The Dinner Party': History in the Making - Brooklyn Museum
Through March 04, 2018 - Prospect Heights
Roots of "The Dinner Party": History in the Making is the first museum exhibition to examine Chicago's evolving plans for The Dinner Party in depth, detailing its development as a multilayered artwork, a triumph of community art-making, and a testament to the power of historical revisionism. Chicago's ambitious research project combatted the absence of women from mainstream historical narratives and blazed the trail for feminist art historical methodologies in an era of social change. It also validated mediums traditionally considered the domain of women and domestic labor, as the artist studied and experimented with China painting, porcelain, and needlework. The exhibition presents rarely seen test plates, research documents, ephemera, notebooks, and preparatory drawings from 1971 through 1979 alongside The Dinner Party, encouraging exploration of its formal, conceptual, and material progress.
Carolee Schneemann: Kinetic Painting - MoMA PS1
Through March 11, 2018 - Long Island City
MoMA PS1 presents the first comprehensive retrospective of Carolee Schneemann, spanning the artist's prolific six-decade career. As one of the most influential artists of the second part of the 20th century, Schneemann's pioneering investigations into subjectivity, the social construction of the female body, and the cultural biases of art history have had significant influence on subsequent generations of artists. Carolee Schneemann: Kinetic Painting begins with rarely seen examples of the artist's early paintings of the 1950s and their evolution into assemblages made in the 1960s, which integrated objects, mechanical elements, and modes of deconstruction. In the late 1960s Schneemann began positioning her own body within her work, performing the roles of "both image and image-maker." As a central protagonist of the New York downtown avant-garde community, she explored hybrid artistic forms culminating in experimental theater events. The exhibition considers Schneemann's oeuvre within the context of painting by tracing the developments that led to her groundbreaking innovations in performance, film, and installation in the 1970s, as well as her increasingly spatialized multimedia i... (read more)
Cathy Wilkes - MoMA PS1
Through March 11, 2018 - Long Island City
MoMA PS1 will present the first solo museum exhibition in New York focused on Glasgow-based artist Cathy Wilkes (b. 1966), in conjunction with the inaugural Maria Lassnig Prize. Since the start of her career in the 1990s, Wilkes has created sculptural tableaux that engage with the rituals of life. Regularly employing quotidian products and residual materials drawn from her domestic life, Wilkes's installations connect the banalities of daily existence to larger archetypes of birth, marriage, child-rearing, and death. This combination of the personal and universal parallels a meditation at the heart of her work, in which Wilkes's art enacts an exercise in empathy, exposing deeply felt subjective experiences to reach beyond herself while also insisting upon the fundamentally private nature of artmaking. Wilkes is the first artist to receive the Maria Lassnig Prize, a biennial award established by the Maria Lassnig Foundation in June 2016 to honor the achievements of mid-career artists. The Maria Lassnig Prize was originally envisioned by pioneering Austrian artist Maria Lassnig before her death in 2014 at the age of 94, at height of her artistic powers. Having achieved recognition... (read more)
Views of Rome and Naples: Oil Sketches from the Thaw Collection - The Morgan Library & Museum
Through March 18, 2018 - New York
During the second half of the eighteenth-century, a journey to Italy was considered an essential component in the education of young artists and noblemen from Northern Europe. Although Venice and Florence were requisite stops on the journey, artists tended to make their longest stay in Rome, and they generally also spent time in Naples. Both cities offered celebrated archeological sites and a taste of the unspoiled rural life of the campagna. Working outdoors, artists recorded their observations of these natural and man-made wonders in small-scale studies, mostly executed with oil paint on paper. In these oils, painters captured the grandiosity of Rome's classical ruins and the sublime natural beauty of Naples, with its famous view of Mount Vesuvius. Artists from France, Belgium, Germany, Norway, and Sweden are featured in this selection. Views of Rome and Naples is the fifth exhibition in a series drawn from the collection of oil sketches acquired by Morgan Trustee Eugene V. Thaw and his wife, Clare. Mr. Thaw is also an honorary trustee of the Metropolitan Museum of Art.
Hotbed - New-York Historical Society
Through March 25, 2018 - New York
Hotbed explores the vibrant political and artistic scene of Greenwich Village in the early 20th century, where men and women joined forces across the boundaries of class and race to fight for a better world. At the heart of the downtown radicals' crusade lay women's rights: to control their own bodies, to do meaningful work, and above all, to vote. Immersive installations and more than 100 artifacts and images—drawn from New-York Historical's archives and several private collections—bring to life the bohemian scene and its energetic activist spirit. The exhibition is curated by Joanna Scutts, Andrew W. Mellon Postdoctoral Fellow in Women's History, and Sarah Gordon, Senior Postdoctoral Marie Zimmermann Legacy Fellow in Women's History, under the direction of Valerie Paley, vice president, chief historian, and director of the Center for Women's History at the New-York Historical Society, and is on view in the Joyce B. Cowin Women's History Gallery.
Club 57: Film, Performance, and Art in the East Village, 1978–1983 - MoMA : Museum of Modern Art
Through April 01, 2018 - New York
The East Village of the 1970s and 1980s continues to thrive in the global public's imagination. Located in the basement of a Polish Church at 57 St. Marks Place, Club 57 (1978–83) began as a no-budget venue for music and film exhibitions, and quickly took pride of place in a constellation of countercultural venues in downtown New York fueled by low rents, the Reagan presidency, and the desire to experiment with new modes of art, performance, fashion, music, and exhibition. A center of creative activity in the East Village, Club 57 is said to have influenced virtually every club that came in its wake. Club 57: Film, Performance, and Art in the East Village, 1978–1983 is the first major exhibition to fully examine the scene-changing, interdisciplinary life of this seminal downtown New York alternative space. The exhibition will tap into the legacy of Club 57's founding curatorial staff—film programmers Susan Hannaford and Tom Scully, exhibition organizer Keith Haring, and performance curator Ann Magnuson—to examine how the convergence of film, video, performance, art, and curatorship in the club environment of New York in the 1970s and 1980s became a model for a new spirit of inte... (read more)
Thinking Machines: Art and Design in the Computer Age - The Museum of Modern Art
Through April 08, 2018 -
Drawn primarily from MoMA's collection, Thinking Machines: Art and Design in the Computer Age, 1959–1989 brings artworks produced using computers and computational thinking together with notable examples of computer and component design. The exhibition reveals how artists, architects, and designers operating at the vanguard of art and technology deployed computing as a means to reconsider artistic production. The artists featured in Thinking Machines exploited the potential of emerging technologies by inventing systems wholesale or by partnering with institutions and corporations that provided access to cutting-edge machines. They channeled the promise of computing into kinetic sculpture, plotter drawing, computer animation, and video installation. Photographers and architects likewise recognized these technologies' capacity to reconfigure human communities and the built environment. Thinking Machines includes works by John Cage and Lejaren Hiller, Waldemar Cordeiro, Charles Csuri, Richard Hamilton, Alison Knowles, Beryl Korot, Vera Molnár, Cedric Price, and Stan VanDerBeek, alongside computers designed by Tamiko Thiel and others at Thinking Machines Corporation, IBM, Olivetti, ... (read more)
Cover Stories: Remembering the Twin Towers on The New Yorker - 9/11 Memorial Museum
Through May 01, 2018 - New York
"Cover Stories: Remembering the Twin Towers on The New Yorker" is an exhibition of 33 covers from the weekly news and culture magazine spanning more than four decades of the evolving New York City skyline. The exhibition takes visitors through the magazine's depictions of the city's experience as the Twin Towers were constructed and stood as icons of the city, their sudden absence when they were destroyed, the widely felt grief and anxieties in the aftermath of the 9/11 attacks, their commemoration in the years that followed, and the rebuilding of the World Trade Center site now home to The New Yorker and the 9/11 Memorial & Museum. The exhibition will run through May 2018 in the museum's South Tower Gallery.
Stephen Shore - MoMA : Museum of Modern Art
Through May 28, 2018 - New York
Stephen Shore encompasses the entirety of the artist's work of the last five decades, during which he has conducted a continual, restless interrogation of image making, from the gelatin silver prints he made as a teenager to his current engagement with digital platforms. One of the most significant photographers of our time, Stephen Shore (American, b. 1947) has often been considered alongside other artists who rose to prominence in the 1970s by capturing the mundane aspects of American popular culture in straightforward, unglamorous images. But Shore has worked with many forms of photography, switching from cheap automatic cameras to large-format cameras in the 1970s, pioneering the use of color before returning to black and white in the 1990s, and in the 2000s taking up the opportunities of digital photography, digital printing, and social media. The artist's first survey in New York to include his entire career, this exhibition will both allow for a fuller understanding of Shore's work, and demonstrate his singular vision—defined by an interest in daily life, a taste for serial and often systematic approaches, a strong intellectual underpinning, a restrained style, sly hum... (read more)
Susan York Foundation - The Drawing Center
Through October 18, 2018 - Soho
For the second long-term installation presented in The Drawing Center's Lab Corridor, Santa Fe-based artist Susan York will create a site-specific installation that references the internal structure of the museum's 35 Wooster Street building. Using graphite as a sculptural rather than a two-dimensional medium, York will create replicas of parts of the museum's foundation: eroded concrete piers that protrude above the museum's ground floor. York's long-term installation will initiate an expanded field of activity at The Drawing Center, pointing to new opportunities for exploring drawing as an interactive and socially-minded practice. Additionally, by bringing attention to The Drawing Center's building, York's installation will generate opportunities for discussion about the importance of museums continuing as public spaces with permanent, physical presence
From the Collection: Artists at Mid to Late Career - MoMA : Museum of Modern Art
Through November 04, 2018 - New York
This presentation in the Museum's fourth-floor collection galleries will focus exclusively on works made by artists in their mid to late careers. Spanning from the late 1960s to today, the installation chronicles the many years of sustained experimentation, daring invention, and thoughtful reconsideration that distinguish an individual artist's career long after his or her breakthrough moment. Highlighting lesser-known works by prominent artists and key works by some less familiar names, Artists at Mid to Late Career provides another view of the history of art over the last half century. All works are drawn from MoMA's collection, and includes examples by Lee Bontecou, Louise Bourgeois, Melvin Edwards, Gego, Philip Guston, David Hammons, Jasper Johns, Maria Lassnig, Elizabeth Murray, Georgia O'Keeffe, Gerhard Richter, and many others.
Vertical Tour - Cathedral of Saint John the Divine
Through December 31, 2018 - New York
On this adventurous, "behind-the-scenes" tour, climb more than 124 feet through spiral staircases to the top of the world's largest cathedral. Learn stories through stained glass windows and sculpture and study the grand architecture of the Cathedral while standing on a buttress. The tour culminates on the roof with a sweeping view of Manhattan.
Inside You - American Musuem of Natural History
Through June 16, 2019 - New York
Did you know that your gastrointestinal tract is home to about 100 trillion bacteria? That's more organisms than there are stars in the Milky Way! Our bodies are home to many trillions of microbes, including bacteria, viruses, fungi, and other organisms collectively called the human microbiome. In any human, microbial genes outnumber the genes in human DNA by more than 100 to one. This new perspective leads us to look at our bodies not just as individuals, but as entire ecosystems.Inside You explores the rapidly evolving science that is revolutionizing how we view human health and introduces some of the scientists who are breaking new ground in microbiome research.Inspired by the Museum's popular exhibition The Secret World Inside You, this exhibition introduces visitors to microbes that live in, on, and around all of us. Engaging graphics detail how microbes aid digestion, influence your immune system, and help fight harmful microbes. You'll find out how we acquire our microbiome and how it is shaped by the foods we eat and the environment we live in. Inside You is co-curated by Susan Perkins and Rob DeSalle, curators in the Museum's Division of Invertebrate Zoology and the ... (read more)
Picasso's Le Tricorne - New-York Historical Society
Through December 31, 2020 - Upper West Side
Now on display at the New-York Historical Society is a newly acquired and conserved Picasso in the exhibition Picasso's "Le Tricorne." It is the first work by Picasso, and one with great wall power and a New York history, to enter New-York Historical's collection. Pablo Picasso painted the stage curtain for the two-act ballet The Three-Cornered Hat (El sombrero de tres picos or Le tricorne). The ballet and curtain were commissioned by the impresario Sergei Diaghilev for his avant-garde, Paris-based Ballets Russes, the most influential ballet company of the twentieth-century. The ballet was choreographed by Léonide Massine with music by the Spanish composer Manuel de Falla. It premiered on July 22, 1919, at the Alhambra Theatre in London with sets, costume designs, and the monumental stage curtain created by Picasso. Picasso biographer John Richardson once called "Le Tricorne" the artist's "supreme theatrical achievement." The production, which was conceived by Diaghilev and Massine during a trip to Spain, was enhanced by its many Spanish collaborators, including Picasso who also designed the costumes and set for the ballet. Measuring roughly 20 feet square, the curtain depict... (read more)
Looking for Free Group Planning Services?
Get free advice on planning your group's trip to New York.
MORE Activity Planner ARTICLES
RESTAURANTS

Beer hall casual meets craft cocktails with a healthy dose o...

THEATER

Beloved diva Bernadette Peters and four-time Tony nominee Vi...

SHOPPING

Find the right gear for your workout. ...

SIGHTSEEING

A state-of-the-art Coney Island amusement park that's home t...