NASCAR driver Jeffrey "Jeff" Gordon, both the third Winningest NASCAR driver in history and four time Sprint Cup series champion (#24 for Hendrick Motorsports Chevrolet), was recently inducted into the Gray Line Ride of Fame.


Photos: D. Chien
The Ride of Fame is a series of mobile monuments (in this case, the buses themselves), that have been dedicated to honoring public figures who are exemplary New Yorkers. Although originally hailing from Vallejo, California, Gordon, 43, explained how he both met his wife in New York City and that his two children were born here as well. 
"We spend a lot of time here and we love this city," Gordon said. "I know people travel from all over the world, enjoying these rides. I hope they enjoy this one a little bit more!" he added, as he unveiled a new bus with the #24 and Gordon's likeness on it.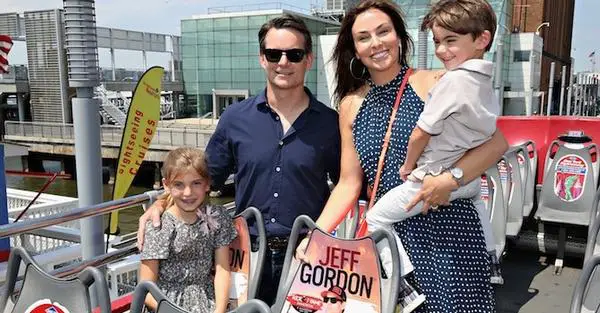 Gordon has been racing for the past 21 years; in January of this year, he announced that this would be final full time season. "I won't say the R-word because I plan to stay extremely busy in the years ahead," he said in a statement. 
Since its inception in 2010, the Ride of Fame series has honored several New Yorkers including Walt Frazier, Sir Patrick Stewart, Rachael Ray, Mariano Rivera, Joe Namath, Susan Lucci, Paul Shaffer and most recently, Carol Alt.
For more information on Gray Line New York Sightseeing bus tours, click here.