Some people come to New York for the theater, the symphony, the shopping. Not you. You come for the adrenaline rush. So let's start things off with a bang…and just keep going. Read on for a three-day itinerary for enjoying New York as an adventurer.
NYC For Adventurers: Day 1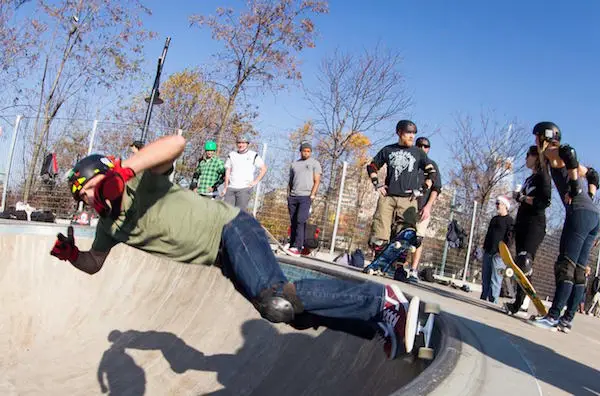 Photo: Facebook
No time like the present. Get yourself in gear (and also with gear) and head to the Pier 62 Skate Park in Hudson River Park in Tribeca. The 15,000 square-foot skate park is free and open the public. (Adventurers must wear a helmet at all times.) You can also check out the nearby Tribeca Skate Park.


Photo: Facebook
If you're still feeling energetic (and of course you are) head to Trapeze School NY (TSNY) further uptown along the Hudson, on Pier 40. It's exactly what it sounds like: flying trapeze classes (both private and group), for all levels. Note: You will be seriously high off the ground. Just saying.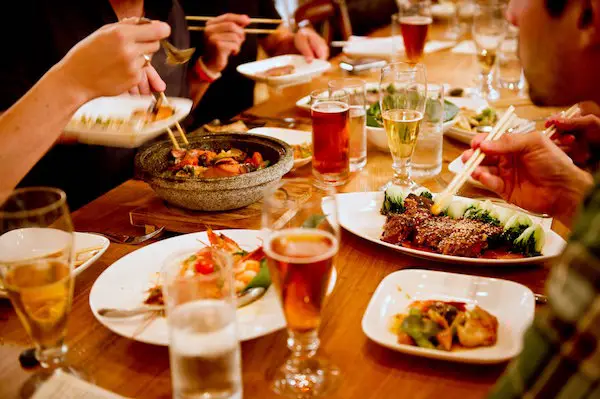 Red Farm photo:Facebook
When you're done, it's time for an adventure of another kind: Head to Red Farm downtown (or uptown) for an early dinner. Try the pastrami egg roll and the bacon and egg fried rice. Now it's time for a drink. The Dead Rabbit carries on an old New York tradition; try the downstairs Tap Room for a beer, or the upstairs Parlor for historically accurate cocktails. The Back Room (a speakeasy during prohibition) hosted gangsters like Bugsy Siegel, and has added a distinctly modern vibe: Enter through a faux toy store. While you're there, have a cocktail in a teacup. Doesn't get much more adventurous than that.
NYC For Adventurers: Day 2
Time for some Steep Rock bouldering. Oh—you thought that was just Colorado? Nope, this is New York, and it's on the Upper East Side. Sign up for a private or group lesson. Next stop: The Russian and Turkish Baths, located in the East Village. Try the Platza oak leaf treatment—you can be scrubbed (beaten) with a broom made of fresh oak leaves, covered in olive oil soap. Yes, you have to pay for the privilege. Plus, there's a gift shop. Yes, really. A sauna hat, perhaps? Maybe a onesie for your hard-to-please baby nephew? And there's a restaurant, so you can cap off the morning with borscht or dumplings.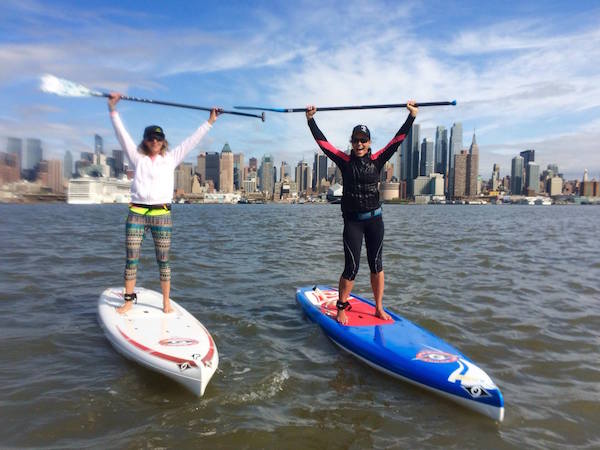 Photo: Facebook
The afternoon is still young, so it's time to see New York in a new way: from a kayak! Manhattan Kayak Tours leave from West 44th street and the Hudson River and take an hour. If you're feeling especially plucky, you can also do a nighttime tour. Now, that's adventure. Oh, you want to get into water? NYC Swim offers opportunities for solo swims and races: Check out the rules at their website: nycswim.org. (Note: These are long distance and not for the faint of heart or weak of limb.)
Cap off your day with dinner at Black Ant. Let the name of the restaurant be your guide: Choices include black ant jerk chicken and grasshopper crusted shrimp, as well as the relatively tame guacamole with black ant salt. When you're done, head to the Diamond Horseshoe to watch/experience Queen of the Night if its playing/happening—it's an immersive, risqué dinner theater experience. This is not your grandma's early bird special in Florida with scenes from Annie Get your Gun.
NYC For Adventurers: Day 3
Skip the uptown museums and Head to the National Museum of the American Indian, a branch of the Smithsonian, located within the Alexander Hamilton US Custom House (If you couldn't get tickets to "Hamilton," you can at least have a brush with his legend.) Delve into the Native American arts and artifacts, including early photos. Next, head to the One World Observatory and point yourself toward the top.
Now head uptown-it's time to explore Central Park. The ramble is one of the more adventurous parts of the park—it's easy to get lost, and you'll feel like you're outside of New York entirely. You can also take a tour (centralparknyc.org). While you're there, you can do one of the most adventurous things possible--get a hot dog from a vendor.
You can also head up to Inwood, at the tip of Manhattan in Inwood Hill Park; you can see Shorakkopch Rock, where the Dutch West India Company purchased Manhattan from the Lenape Indians. Grab lunch at either La Marina (where celebs have dined) or the locally loved Piper's Kilt (For a great burger.) If you're not heading home until late, you can also have dinner at Camaje Bistro; they often offer blindfolded dining events. 
Still have adventure in your soul? That's okay—there's still plenty to do when you return.