New York winter things to do: just because the temperatures drop and the gloves come on doesn't mean that NYC loses a step. There's something special about the winter season in New York City, with holiday cheer and the kind of camaraderie that comes from dealing with the chill. Check out our winter bucket list for New York's legendary holiday standouts and cozy moments, come snow or come shine.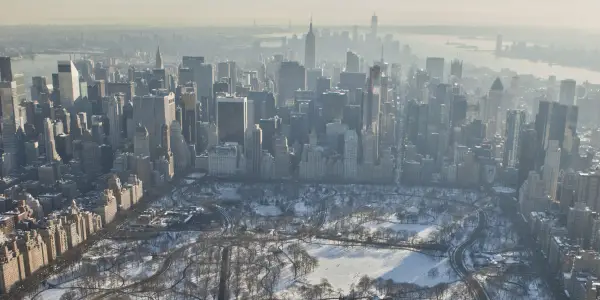 Image: Anthony Quintero/Flickr

Sip on Hot Chocolate from The City Bakery (Flatiron)
There's nothing quite like a warm mug of hot chocolate on a freezing cold winter's day (or night!). Head over to The City Bakery for a large cup of their revered hot chocolate (it doesn't get any richer than this perfected recipe) with an enormous house-made marshmallow bobbing on top.
The Rink at Rockefeller Center is nothing short of magical, with high-rise buildings encircling the ice, framing what's perhaps the world's most iconic spot for skating. New for 2015 is the Starlight Skate slot, which lets night owls enjoy the city lights as the clock winds down to midnight.

Go Sledding on Pilgrim Hill (Central Park)
Pilgrim Hill is undeniably the city's favorite sledding playground, and rightfully so. This hill's perfect amount of slope makes for a smooth ride down, evening out into a safe, flat finish. After every run you'll be sprinting back up the hill for another go—it's that perfect.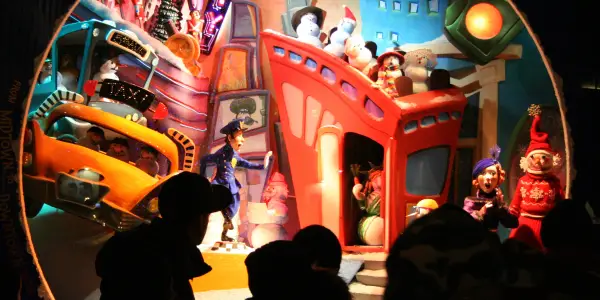 Check Out the Windows at Saks (Midtown East)
It doesn't cost a penny to window shop. Even if you aren't willing to throw down big bills to purchase something at Saks Fifth Avenue, that doesn't mean you can't fully enjoy their ridiculously elaborate holiday window displays. They change wildly each winter, so it's something you have to do. Every. Single. Year. (Click here for our walking tour of New York holiday windows.)
Catch a New York Rangers Game (Midtown West)
Hockey season goes strong from mid-October to early-April, providing plenty of opportunity to catch a thrilling game on the ice during a New York City winter. Root for the New York Rangers on their home turf at the legendary Madison Square Garden. You can grab a souvenir or two nearby at the world's only NHL store, NHL Powered by Reebok.
Order a Bowl of Momofuku Ramen (East Village)
Rich and satisfying, there's a reason the Japanese soup ramen has become one of the hottest food trends in the city. There's no better time to enjoy it than during the cooler months. While you'll usually find a line that heads out the front door and down the block for David Chang's beloved Momofuku Noodle Bar, it moves quickly and is completely worth the wait.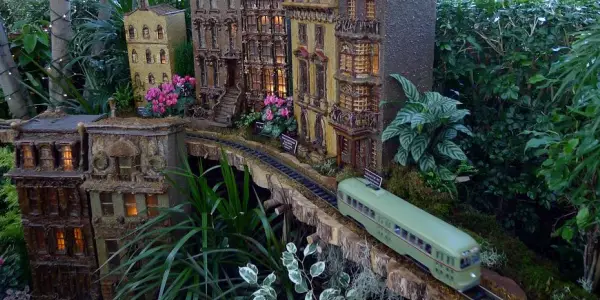 Image: Lori L. Stalteri/Flickr
Enjoy the Holiday Train Show at New York Botanical Garden (Bronx)
This train show is one that you're likely to never forget, filled with crafted plant miniatures of New York City's most prized landmarks. Head up the the New York Botanical Garden to see the Brooklyn Bridge, Yankee Stadium, and the Statue of Liberty as you've never seen them before.
Shop the Union Square Holiday Market (Flatiron)
Support local makers and get lost in the maze of artisan booths that take over Union Square Park from late-November to late-December. Perfect for picking out gifts for family, friends, coworkers, or yourself (yes, you deserve it!), this outdoor market has everything you're looking for and then some.
Order a Hot Toddy at Shoolbred's Fireplace Bar (East Village)
A hot whiskey will warm you right up during the winter, and a cozy seat next to the fireplace can only make it better. This dynamic duo of a hot toddy and Shoolbred's intimate hearthside is a must as the days get shorter and the nights get longer.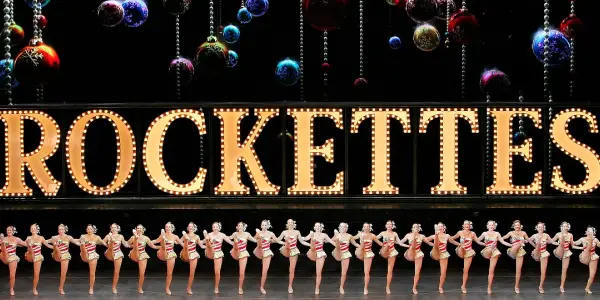 Get Tickets to the Radio City Christmas Spectacular (Midtown West)
This annual Radio City Christmas Spectacular is the type of show you can only see in New York. Watch in awe as the ever-inspiring Rockettes take the stage along with a live nativity scene and an always welcome cameo from Santa Claus himself.