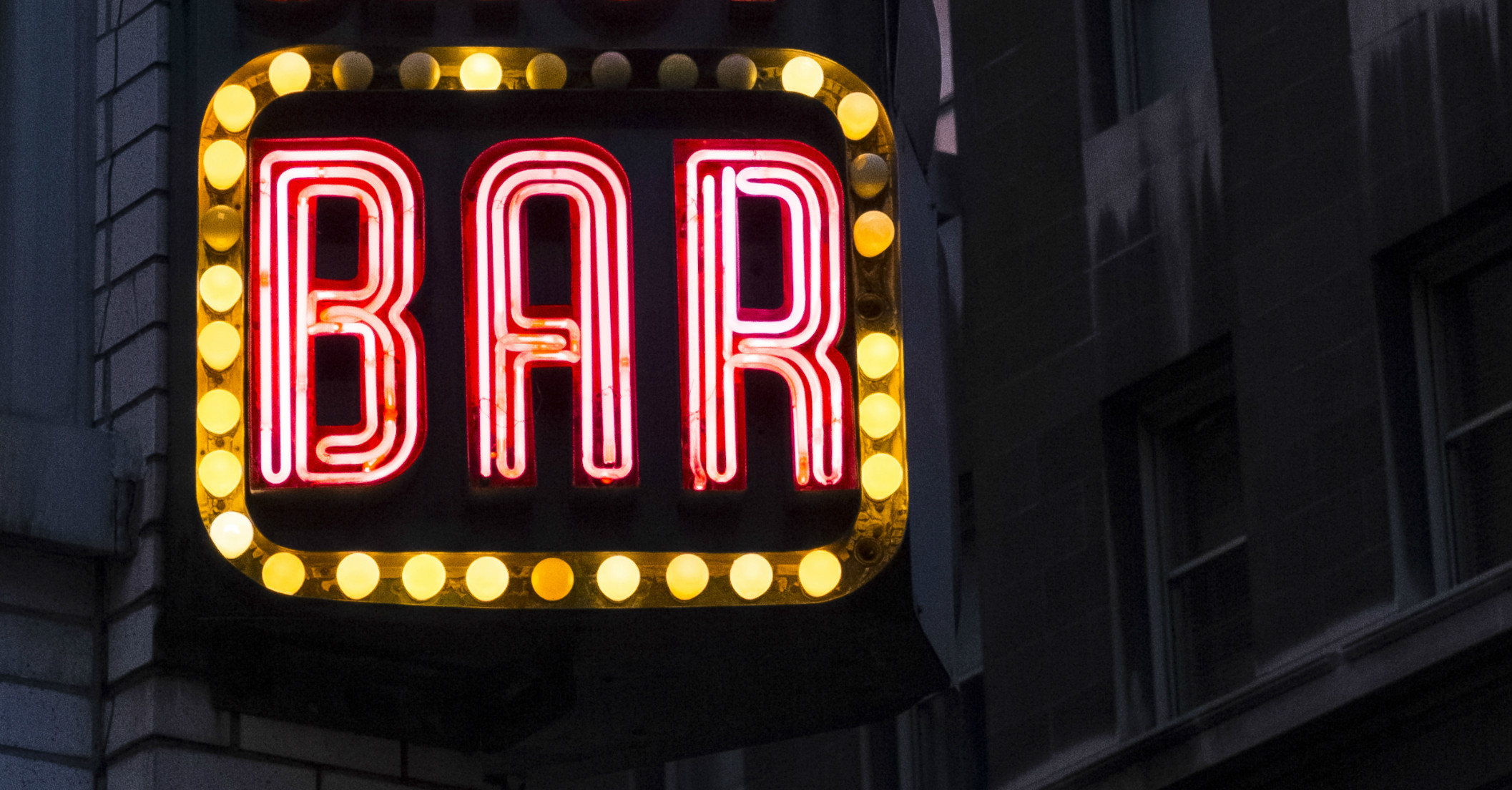 Photo: Flickr/Billie Grace Ward

New York's nightlife scene is legendary, backing up the promise that NYC is the city that never sleeps. Classic, historical taverns stand alongside the hippest new mixology bars and DJ-driven nightclubs. Parties, cocktails, drink specials, burlesque nights, are more can be found in City Guide's nightlife listings for everything to do in NYC after hours.


On the Farm - Fisher Hill Farm
October 07, 2018 - Canandaigua
We've scheduled the next chapter in Hearth and Cellar's annual collaboration with Fisher Hill Farm. Join us for an afternoon and evening of good cheer and great food on the farm! You'll have the chance to tour the farm, pick your fall pumpkin, and then gather in the barn for a delicious dinner. We haven't finalized the menu yet, but you can be sure it will feature the last tastes of summer, the sweet and rich flavors of autumn, and of course the best, juiciest chicken you've ever tasted. The meal will be three courses; in addition to dinner, your ticket includes as much wine, beer and non-alcoholic beverages as you care to enjoy. You'll also get to pick a carving pumpkin to take home. Kids are not only welcome, they're the guests of honor. We'll be serving a tasty and nourishing menu designed for the tastes of young folks, and if they're younger than 12, they eat for free!
17th Annual Wings of Hope for Melanoma gala - Capitale
October 11, 2018 - New York
The Melanoma Research Foundation (MRF) is pleased to invite you to the 17th Annual Wings of Hope for Melanoma gala in New York, NY. Enjoy samplings from a variety of elite New York restaurants, cocktails and a silent auction with unique and one-of-a-kind items. The MRF welcomes ESPN Sports Broadcaster and Melanoma Survivor, Holly Rowe, as Mistress of Ceremonies and comedian Richard Kind as a special guest. The MRF will honor Dr. Orit Markowitz, FAAD, Associate Professor of Dermatology at Mount Sinai Medical Center, and Director of Pigmented Lesions and Skin Cancer at the Boston VA, with the Humanitarian Award. The MRF is also pleased to honor Coolibar with the Corporate Leadership Award, Dr. David Abramson, Chief of Ophthalmic Oncology Service, at Memorial Sloan Kettering Cancer Center and Professor of Ophthalmology at Weill-Cornell Medical Center, with the CURE OM Vision of Hope Award and Edith Guarini, RN, BSN, CPHON, Pediatric Nurse Coordinator at Memorial Sloan Kettering with the Compassionate Care Award. The MRF is excited to have Cathie and Tom Westdyk as this year's co-chairs and Susan and Rob Reynolds as this year's Auction Chairs. We are so grateful for their hard... (read more)
Craft Spirits Celebration with Flaviar - Houston Hall
October 11, 2018 - New York
Craft Spirits Celebration is hosted and organised by Flaviar, the online club for spirits enthusiasts with a mission to help each and every person build their dream home bar. A highlight in the spirits calendar, the event aims to bring to life the ethos behind Flaviar's message, 'Flavor to the People', by bringing together members and non-members for a spirit celebration like no other. Alongside partner brands, Flaviar will introduce guests to its own private bottlings. Date: Thursday, October 11th, 2018 Location: Houston Hall, 222 W. Houston Street, New York City Time: 6:00 – 9:00pm (early entry from 5pm) Tickets: https://flaviar.com/craft-spirits-celebration
Autumn Obsession Midnight Yacht Cruise - Harbor Lights Yacht
Through October 14, 2018 - New York
Just because summer is over, doesn't mean the party is over! NYPartyCruise invites you to spend an Autumn night under the stars on a midnight party cruise aboard a fabulous yacht. Party aboard the multi-level, heating-controlled Harbor Lights Yacht, which features an oversized outdoor lounge, cash bar, and a danceable mix of Top 40, mainstream, & Latin. Dance, mix and mingle with old friends and new and enjoy gorgeous views of New York at night. CONTACT INFO: events@nypartycruise.com www.nypartycruise.com/eventpages/2018/midnightcruise101318.html
Climate Action Mondays - Calligaris Chelsea
Through November 05, 2018 - NEW YORK
Come on out for FREE wine, snacks, and entertainment in support of climate activism! This Monday, and every Monday through the November 6 elections, 350NYC and other climate-forward organizations will be co-hosting a 100% FREE EVENT from 7-10PM at Calligaris Chelsea. The address is 144 W. 18th St., New York, NY, 10011. If you'd like to read more about the event, or our mission in general, please see: https://world.350.org/nyc/climate-action-mondays/ Hope to see you there! Warmly, 350NYC
Models and Bottles Fridays ... Free on the A.C. Pass Guest List - Show
Through December 29, 2018 - New York City
Models and Bottles Fridays Text keyword SHOWNYC to 83361 for Instant RSVP and chance to win a VIP Party (FREE Admission, Bottle & More!) SHOW. NYC Nightclubs. 135 West 41st Street. Times Square. 10 pm-???(Broadway and 6th Ave) A.C. Pass List invites you to "The Original" Models and Bottles Fridays at NYCs newest premier hotspot, Show NYC! This will be the biggest Friday Night party NYC has ever seen. Top DJs, aerialists, dancers, expert mixologists, bottle service served by our #Showgirls, a true VIP experience, a sexy crowd, all in a spectacular new venue. Ask about our specials, VIP packages and Group/ Birthday specials.. World reknown DJs play open format, house music, old skool, top 40, mash-ups and more. Everyone receives complimentary admission on the "A.C. Pass List" (ladies til 12am, Gents til 12am). Ask me about special birthday (& group) packages. Call me direct @ 917.653.0768 for Table Service and more details. 21+ID. To expedite entry, get on the "A.C. Pass Guest List" please e-mail me directly, crisac@mac.com. Doors and list opens at 10 pm & all list closes at 2 am. All admission is at the discretion of the doorman. Dress fashionable please. Dress code: Ladie... (read more)