Nightlife in New York City This Week - September 24-October 1
September 24, 2017 - by CG Directory Editor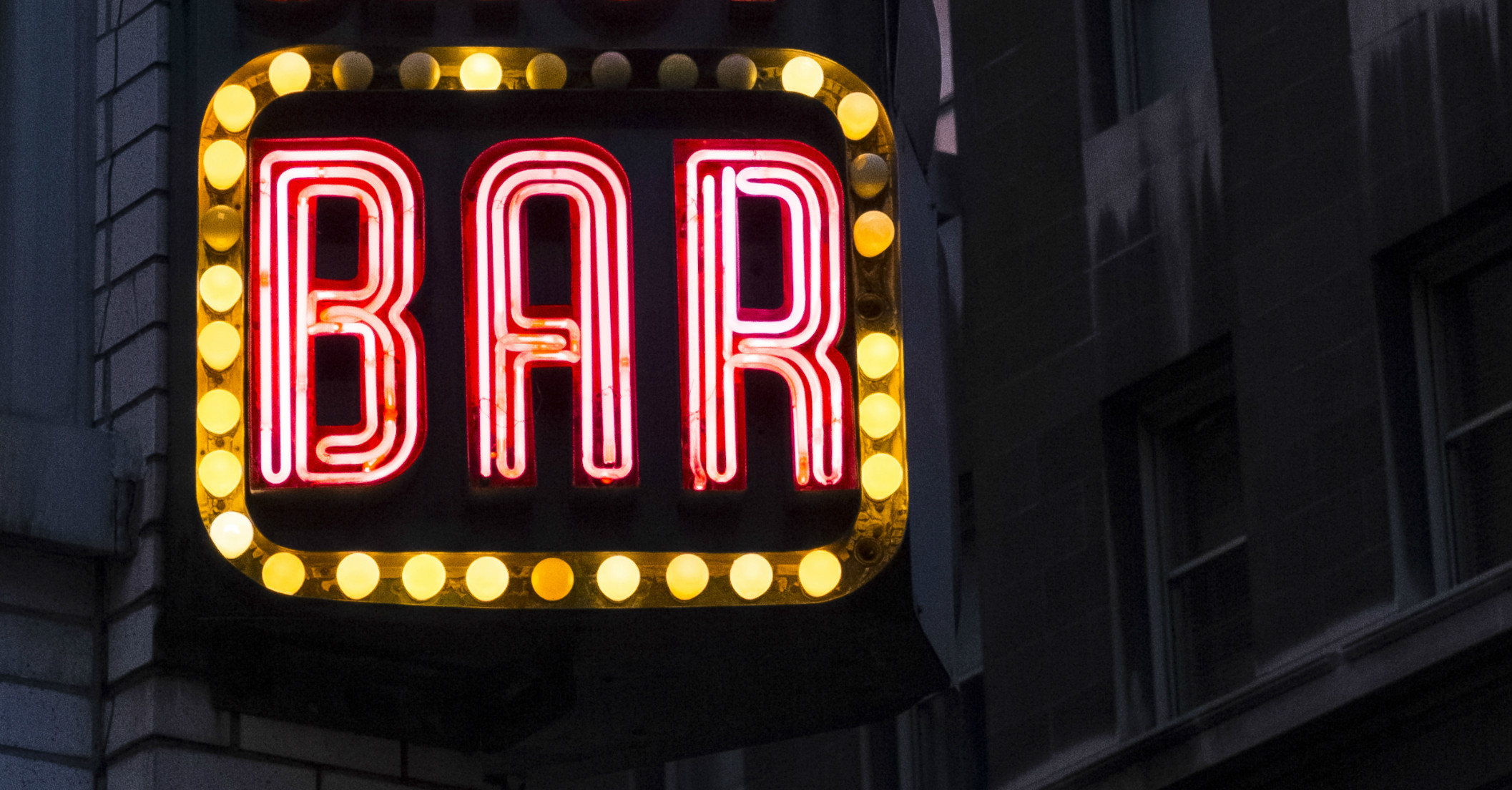 Photo: Flickr/Billie Grace Ward

New York's nightlife scene is legendary, backing up the promise that NYC is the city that never sleeps. Classic, historical taverns stand alongside the hippest new mixology bars and DJ-driven nightclubs. Parties, cocktails, drink specials, burlesque nights, are more can be found in City Guide's nightlife listings for everything to do in NYC after hours.


Classic Generation Bridge Summer White Affair - Private Event Space
Through September 24, 2017 - New York
You are invited to join 150+ New York professionals for this classic Soul Night Event end of Summer White Affair from 7pm to 2am. Yes, this year it falls after labor day. Grab this rare chance to still rock those seasonal all white Summer outfits before you store them away. It is our tenth year for this party and it should be spine -tingling. Enjoy a 2 hour openbar, delicious mouth watering cuisine and music. All we can tell you is dress up to get "messed up" with Rnb, Hiphop, old school bangers, Afrobeats, Soca and Reggae. You can judge for yourself as this event draws a great pedigree for underground, trailblazing guests. Many surprises through the night but they won't be surprises if we told you.
Monday Night Football at Arlo SoHo - Arlo SoHo
September 25, 2017 - New York
Everyone's favorite time of year is here and we couldn't be happier. Why? It's football season! Join us in The Living Room on our 12-foot projector for complimentary snacks & popcorn. *Additional food and drinks available for purchase from Harold's Meat + Three
Bar Trivia Hosted by Geeks Who Drink - Symphony Space
September 26, 2017 - New York
Come to Bar Thalia every Tuesday night and enjoy bar trivia hosted by Geeks Who Drink! Drink Special: $5 Beers!
Shakers and Stirrers - Business Networking Mixer - O'Brien's Irish Pub
September 26, 2017 - New York
*Event:* Shakers and Stirrers - Business Networking Mixer *Date*: Tuesday 26 September 2017 *Time*: 6pm to 8pm *Place*: O'Brien's Irish Pub and Restaurant (Private room upstairs) 134 West 46th Street (Between Broadway and Sixth Avenue) New York, NY 10036 *Cost*: NFP Members: $10, Non-Members: $15, AT DOOR: $20 Cash only. SPECIAL OFFER - FOR A LIMITED TIME ONLY Sign up now and get a FREE ticket for a friend! Simply buy a ticket online, then email us at events@networkingforprofessionals.com with your friend's name, profession and email address, so we can add them to the list of attendees for FREE! OVERVIEW * Make quality business connections and mingle with top professionals. * Complimentary Nibbles & Cash bar with drink specials. * The next day we'll email you the list of confirmed attendees to help you follow up with your new contacts. * Only those who sign up in advance online will receive the list of attendees. Who Attends Our Events? Attorneys, Financial and Real Estate professionals and Investors, CEO's, entrepreneurs, small business owners, marketing professionals, techies, creatives, writers, designers, film makers, architects, and many ... (read more)
Margo Sings Mercer - Metropolitan Roon
September 26, 2017 - New York
Under the direction of Jeff Harnar, Margo Brown taps into the Johnny Mercer songbook with the brilliant Tedd Firth leading her trio. "A bright light on the Florida music scene," this is a rare opportunity to hear a genuinely lovely lady give her unique spin to Mercer standards and surprises surrounded by a dream-team of New York musicians ??????
House of Noire Presents: Seven Deadly Sins - Littlefield
September 27, 2017 - Brooklyn
This event is 21 and over *** Please take care in selecting your ticket option during check-out! *** The House of Noire presents an evening of excitement, seduction, and orgasmic choreography. Join us for a night of elegant seduction, libations, drama, and artistry. Let go of all your inhibitions and submit to your fantasies through the art of burlesque. Sinful attire is highly suggested. Starring: Perle Noire, Bizzy LeBois, Lilin Lace, Pearls Daily, Poison Ivory, Taradise, and Tutu Toussaint.
A Life with MLK — The Perils of Biographical History: Taylor Branch - The Graduate Center, CUNY
September 27, 2017 - New York
Taylor Branch, Pulitzer Prize-winning author of a landmark trilogy chronicling the life of Martin Luther King, Jr. and the history of the Civil Rights Movement, gives this annual talk on the process of writing and researching biography. Branch's bestselling works include the three-volume America in the King Years; a selected summary, The King Years: Historic Moments in the Civil Rights Movement; and The Clinton Tapes: Wrestling History with the President. Presented with the Leon Levy Center for Biography.
Sunset Wednesdays at Arlo SoHo - Arlo SoHo
September 27, 2017 - New York
Summer's here, and nothing hits the spot like a good frozen cocktail! Drink and enjoy live music by DJ Adrian Hardy on hump day after work every Wednesday!
Interactive Game CONFIDENTIAL - Delilah
September 28, 2017 - New York
Become a secret agent for a night as you step into the world of CONFIDENTIAL—a game of social interaction designed to blend seamlessly with reality. Start by wearing an outfit worthy of James Bond or Mata Hari and test your powers of perception while sharpening your seduction skills as you gather clues needed to complete your mission and win the game. CONFIDENTIAL is the perfect night out for adventurous singles, solo travelers, or couples looking for a unique night out. The game begins when you receive a complimentary welcome drink along with your Confidential Dossier, which contains time sensitive information key to completing your mission and finding the spy who can lead you to the prize of $100 and a bottle of champagne. CONFIDENTIAL is a new game every week, with new persons of interest to discover and new story lines to follow. Space is limited and entry will be denied once the cocktail party is at capacity. Created by Alfredo Guenzani and produced by Never Sleep Alone.
Blanc et Noir: A Flavorful Evening of French Film, Wine, and Pizza - The City Reliquary Museum
September 28, 2017 - Brooklyn
Join us in the garden on Thursday, September 14th for an evening of iconic black-and-white French film. Blanc et Noir presents A Day in the Country (1936; runtime 40 min.), Jean Renoir's humanist vignette based on the short story by Guy de Maupassant; and Jean Vigo's story of youthful rebellion, Zero for Conduct (1933; runtime 44 min.). The monochromatic theme extends to a menu of hand-picked pizza and wine pairings courtesy of David Bowler of David Bowler Wine and Phil Hartman of Two Boots Pizza. White wines will be served with pizza topped with boudin blanc, red with pizza topped with boudin noir. Veggie and vegan options also available. Tickets on sale now! $20 in advance/$25 at the door. Discounted admission of $17 online/$20 at door for Reliquary members. Admission includes films and 2 slices of pizza & 2 glasses of wine per person. All proceeds benefit The City Reliquary. Doors at 7 PM. Screenings begin at dusk. Program and menu curated by hosts David Bowler of David Bowler Wine and Phil Hartman of Two Boots Pizza.
The 2017 Miss Subways Extravaganza - The City Reliquary
September 28, 2017 - Brooklyn
On Thursday, September 28 at 7 PM, The City Reliquary Museum will host The 2017 Miss Subways Extravaganza. You might remember that the Reliquary celebrated NYC's most maligned line with its 2009 "Miss G Train" competition. How things have changed! The G is now one of the most reliable lines in the system. Clearly, something must be done. With a wink and a nod to the Miss Subways pageants held in NYC between 1941 and 1976, this event is a call to arms for advocates and lovers of the NYC underground. In a night of performances spanning the classy, the trashy, the weird, and the whimsical, contestants will demonstrate their love, frustration, and ultimate devotion to their subway line of choice. Tickets are on sale for $20-$60 ($17 for Reliquary members). Beverages available by suggested donation, with beer courtesy of Brooklyn Brewery. All proceeds benefit The City Reliquary and the Riders Alliance. Are YOU this year's Miss Subways? Can your talents inspire Governor Cuomo to action? We're looking for contestants who believe they should be the ambassador for the subway in its time of crisis. Despite the potentially "miss"-leading title, we welcome contestants of all gende... (read more)
Karaoke Tremendous - Under Minerva Gallery and Event Space
September 29, 2017 - Brooklyn
This event is 21 and over Lord Easy (of Karaoke Killed the Cat) and Jeremy (Sir Jarlsberg) Gibson are out to spread love and kick down the walls of your private room karaoke! KARAOKE TREMENDOUS is like the karaoke you know, just turned up to 11. Put it this way, if your favorite dance party had a baby with a karaoke machine, that baby would be KARAOKE TREMENDOUS. You sing good? That's great! You don't? That's fine. Just bring the enthusiasm and we'll give you the fun!! Photo: Elann Danziger
No Name Special Comedy / Variety Show @ QED Astoria - Q.E.D. - A Place to Show & Tell
September 29, 2017 - Astoria
No Name producer / host Eric Vetter brings his multicultural mix of music, comedy and variety back to renowned performing arts, crafts, entertainment and teaching space Q.E.D. Astoria on Friday, September 29, 2017 at 7:30pm.  The show, called "Special at Q.E.D," honors recently deceased No Name favorites Bayardo Joseph Rocha and Barry Liebmann. According to Vetter, the lineup is chock-full of performers who were friends and favorite acts of Rocha and Liebmann (who both made numerous appearances at No Name shows over the past two decades), including comedian/author/ pundit Leighann Lord (co-host of Nat Geo's "Star Talk with Neil deGrasse Tyson!," Harry Terjanian (New York Comedy Festival), actress Marilyn Torres ("The Big Sick"), illusionist / comedian Lee Alan Barrett (Coney Island Circus Sideshow) and musical guests singer-actress Joanna Parson and BinderSuze (the piano-vocal duo created and curated by Richard Binder and Alex DeSuze).
Hooters 2018 Swimsuit Calendar Launch - Hooters NYC
Through September 29, 2017 - New York
HOOTERS 2018 SWIMSUIT CALENDAR LAUNCH Celebrate the Reveal of the 32nd Annual Hooters Calendar Benefitting Breast Cancer Awareness Month September 28 and 29th – Hooters Manhattan WHEN: Thursday, September 28th 5:00 to 6:30pm Friday, September 29th 2:30-1:30pm & 5:30-6:30pm WHERE: HOOTERS NYC- 155 West 33rdStreet (just east of Seventh Ave) WHAT: The 2018 HOOTERS CALENDAR GIRLS were selected from over 25,000 Hooters Girls Worldwide. They will sign their calendars and pose for photos. This annual event is a celebration of one of pop culture's favorite icons: The Hooter Girls SUPPORT: Hooters Girls are asking the nation to #GiveAHoot in the fight against breast cancer during its month-long October fundraising campaign in honor of National Breast Cancer Awareness Month. With close to 20,000 Hooters Girls around the globe in more than 400 restaurants in 42 states and 26 countries Hooters Girls are uniquely qualified to make voices heard in the efforts to find a cure for cancer. ENJOY: Photo Ops, Calendar Reveals, Interviews, Open-to-th... (read more)
Saturdays with the Somm - Del Frisco's Double Eagle Steak House
September 30, 2017 - New York
Enjoy a fun and interactive wine class with Grand Award Winning Wine Director Crystl Horton and the Sommeliers of Del Frisco's NYC, accompanied by white and red wines and a selection of food pairings. Every Saturday in August and September.
Oktoberfest - Houston Hall
September 30, 2017 - New York
Join us for an authentic Oktoberfest experience! $20 per person includes entrance to the festivities, 2 mugs of beer, & pretzel necklace! There will be a live DJ, plus traditional German fare and drinking songs!
Arkham: A Nightmare on Jefferson Street - Bizarre Bushwick
Through September 30, 2017 - Brooklyn
Brooklyn's Gothic Dark Dance Party. Every Last Friday of Every Month @ Bizarre Bushwick. Join us for our "A Nightmare On Elm Street" Theme Night & Series Tribute! Goth | Industrial | EBM | Darkwave | Synth | Cold/New Wave | Post-Punk | Deathrock | Dark 80s Resident DJ: DJ Cyclonus Guest DJ: Zvetschka [Contempt NY] ? ELM STREET FILMS ON SCREEN! ? • TRADITIONAL ABSINTHE & ABSINTHE COCKTAILS • • BELATED BIRTHDAY CELEBRATION for Hostess Jennifer! • @ BIZARRE Bushwick | 12 JEFFERSON ST. | BROOKLYN, NY https://www.bizarrebushwick.com/ Subway Directions: J/M/Z to Myrtle Avenue/Broadway. For service advisories visit: http://www.mta.info/ Use Citymapper for subway routes: https://citymapper.com/nyc THE GATES OF ARKHAM OPEN @ 10PM & CLOSE @ 4AM! [You must be aged 21+ years to enter Arkham!] SUGGESTED ATTIRE (not mandatory): Cosplay as Freddy or one of your favorite Elm Street characters! *FREE ALL NIGHT! | NO COVER!!!** • LIKE our page on Facebook: ARKHAM: Brooklyn Gothic Party • FOLLOW us on Twitter: https://twitter.com/ARKHAMbrooklyn • FOLLOW us on Instagram: https://www.instagram.com/arkham_brooklyn_gothic_party/ ----------------------... (read more)
Refuge: Prologue - The Mist
Through September 30, 2017 - New York
REFUGE is a live immersive adventure game, set in a dystopian reality. Narrated and guided by Alex Ayers, our fictional protagonist, Players or "Recruits" must prove themselves worthy by pitting against - and outsmarting - each other in a series of challenges based on logic, skill, agility. and strategy. Embedding narrative gameplay and interactive technology in an immersive theatre-like environment, the experience - developed by design studio, Wildrence - is hosted in a speakeasy-esque venue in New York's Lower East Side neighborhood.
Lifestyle Saturdays - Stage 48
Through September 30, 2017 - New York
Oktoberfest NYC 2017 at Treadwell Park - Treadwell Park
Through October 08, 2017 - New York CIty
There's lots of reasons to love Oktoberfest... the steins of beer, the tents, the lederhosen, the pretzels. If you're not traveling to Munich this year, you could have missed out on three of the best weeks of your life – until now. This year will be different for you! This year will be the year we bring the Oktoberfest atmosphere from Munich to New York! Start the works outs now to carry a stein in each hand. But Oktoberfest is about more than authentic German beer! Over 3 weekends, you can experience everything that makes Oktoberfest great. We'll have live music, full Oktoberfest decoration and fun games for the entire family. Along with steins, you'll get some of the best Oktoberfest food that New York has to offer. Here is the info - We are excited to bring three weekends of the Oktoberfest atmosphere over from Munich to New York! Sept. 15th till Oct. 8th!!!! Treadwell Park - 1125 1st avenue New York, NY 10065 We will have live music with steins full of beer, traditional Oktoberfest food for sale and fun for the entire family.
Free Beer Tastings at Michael Jordan's The Steak House N.Y.C - Michael Jordan's The Steak House N.Y.C
Through October 31, 2017 - NEW YORK
Michael Jordan's The Steak House N.Y.C. - the only bar that stretches across the north balcony of the iconic Grand Central Terminal. Every Tuesday throughout October, MJ's is offering 1 HOUR OF FREE BEER. Check out the tasting schedule below. With over 750,000 people passing through the Terminal daily, we know guests and beer drinkers from all over will enjoy the people-watching as much as we do. Views from the balcony also include the constellation-embellished cerulean blue ceiling which paints the sky for the stunning Beaux-Arts main concourse with Grand Central's famous clock and stories-high windows. Michael Jordan's The Steak House N.Y.C. is as legendary as Mr. 23 himself. Conveniently located inside Grand Central Terminal, guests can expect a dining experience that is unmatched to the standards of a legend. The classic yet contemporary steakhouse, the first to open after the total refurbishing of the terminal in 1998, rewards allegiance to prestigious train travel—ironically in keeping with the establishment's surroundings. The dining room stretches across the north balcony, with an enclosed wood-paneled private room and additional spaces for special events. Perfectly ch... (read more)
Looking for Free Group Planning Services?
Get free advice on planning your group's trip to New York.
MORE Activity Planner ARTICLES
RESTAURANTS

Burke's dual-concept restaurant opened in 2005 and spans the...

THEATER

The Tony-winning creators of "Ragtime" transport us from the...

SHOPPING

Pandora, one of the leading names in jewelry for more than 3...

SIGHTSEEING

Customized, state of the art fleet will get you from the air...