Nightlife in New York City This Weekend - February 8-February 10
February 4, 2019 - by CG Directory Editor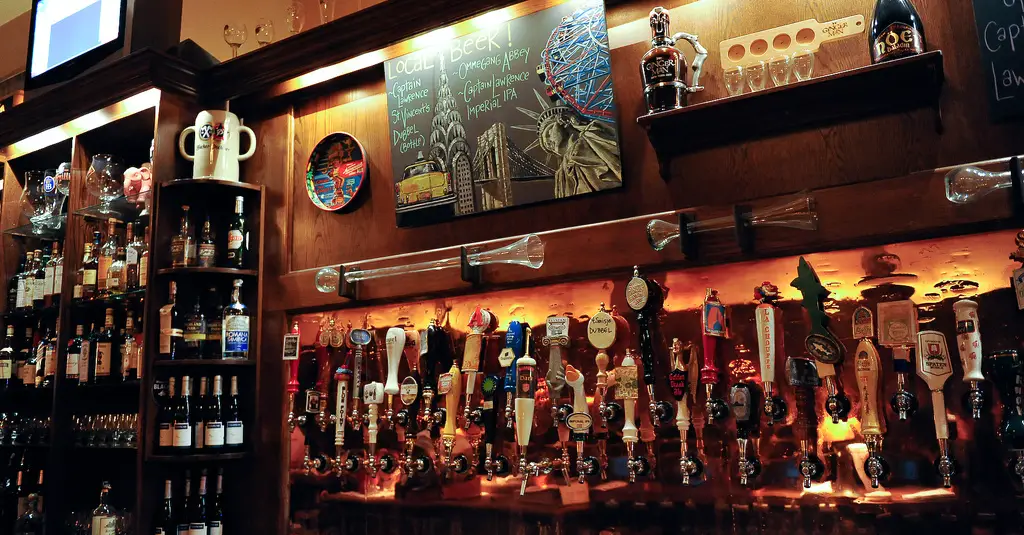 Photo: Jazz Guy/Flickr

New York City is the ideal metropolis for night owls wanting to stay out late long past the setting of the sun. From evening shows and late night performances to bustling bars and packed nightclubs, find exactly what you're looking for on City Guide's weekend nightlife guide to New York City.


INTERSCHOOL ORCHESTRAS OF NEW YORK'S WINTER GALA WITH MICHAEL ARENELLA & HIS DREAMLAND ORCHESTRA - Le Poisson Rouge
February 08, 2019 - New York
On February 8, 2019, InterSchool Orchestras of New York's Winter Gala honors Bill and Barbara Tracy, Mark and Maggie O'Connor and the Ross Family at Le Poisson Rouge in New York City. Dance the Night Away with Michael Arenella & His Dreamland Orchestra! Dance! Dance! Dance! 8:00 p.m. to 10:00 p.m. Dance & Drink Tickets are $100; 8:00 p.m. to 10:00 p.m. and can be purchased online at https://isorch.formstack.com/forms/iso_winter_gala Friday, February 8, 2019 8:00 p.m. – 10:00 p.m./DANCING Le Poisson Rouge, 158 Bleecker Street, New York City For more information, please email info@isorch.org.
Paranoid London (DJ), SEER (Live), Auspex, Kiki Kudo, Boy Pussy, Lauren Ritter & Ra Mico - Elsewhere
February 08, 2019 - Brooklyn
#electronic #house #techno Just-Announced
Indulge in NYC Restaurant Week with LDV Hospitality's Scarpetta in NoMad - Scarpetta
Through February 08, 2019 - New York
Starting on January 21st, LDV Hospitality's Scarpetta in NoMad will hosts brunch, lunch and dinner for New York City's restaurant week. Scarpetta will offer guests a prix-fixe brunch and lunch menu for $26, plus tax and gratuity, as well as a prix-fixe dinner menu for $42, plus tax and gratuity. Menu items include Creamy Polenta with Fricassée and Truffled Mushrooms, Roasted Beef Salad with Shaved Vegetables, Ricotta and Beer Vinaigrette, Spaghetti with Tomato and Basil, and Biscotti for dessert.
LDV Hospitality's American Cut Midtown and Tribeca Welcomes Restaurant Week in NYC - American Cut
Through February 08, 2019 - New York
New York City welcomes restaurant week on January 21st with LDV Hospitality's American Cut. American Cut locations will be offering guests a prix-fixe dinner menu for $42 per person, plus tax and gratuity. Monday through Friday, guest could indulge in menu items including the Baked Potato Ravioli with Bacon and Crème Fraîche, Pastrami Spiced Salmon with Rye Berries and Caraway-Mint Yogurt, and a Mini Cracker Jack Sundae with Caramel Popcorn, Peanut Brittle and Popcorn Ice Cream.
Hotel Garuda - Elsewhere
February 09, 2019 - Brooklyn
#electronic #house #tech-house #dance #bass-music
Venetian Mystery Night (21+) - Zavo
February 09, 2019 - New York
Enjoy a night of mystery at Zavo Restaurant and Lounge! Spend the night with a three-course meal and a show that can't be beat!
Sarah Kay & Phil Kaye Live in New York 2019 - Eventbrite
February 10, 2019 - Queens
Project VOICE is proud to present a special evening of live performance with two world-renowned spoken word poets: Sarah Kay and Phil Kaye. The duo have collectively performed in thirty countries on stages from TED Talks to the Museum of Modern Art (MoMA), and garnered over twenty million views online. Their most recent poetry books have both been Amazon bestsellers: "All Our Wild Wonder" by Sarah Kay and "Date & Time" by Phil Kaye. Their work was featured in Uniqlo's "Poetry Beyond the Page" artist series, and sold in stores around the world. They are co-directors of Project VOICE - an organization that partners with schools and uses spoken word poetry to entertain, educate, and inspire. Phil and Sarah will be available after the show to sign and sell their books.
Whiskey 101 at The Flatiron Room - The Flatiron Room
February 10, 2019 - New York
Join us for our most popular class. This class gives you an overview of the various styles of whiskey including Bourbon, Rye, Scotch, Irish and other international marks. You will nose, taste and evaluate a diverse selection of whiskey. Signature cocktail, six whiskies and light appetizers provided.
Manhattan Hip Hop vs. Reggae Party Cruise Yacht party - Skyport Marina
Through June 23, 2019 - New York
Friday June 22nd, 2018 – NYC Hip Hop vs. Reggae Yacht Party at Skyport Marinas Jewel Yacht located at East 23rd st & FDR Drive 10010 NY (347) 592-0300. Music by NYC Hottest Djs! Tickets 20$! Boarding 11:45pm, Sailing after midnight! The Only Hip Hop vs. Reggae cruise to be in NYC...Jewel Yacht! www.Gametightny.com (347) 592-0300 info/tickets YACHT PARTIES IN NY - NY'S HOTTEST – YACHT NIGHT PARTY NYC HIP HOP VS. REGGAE CRUISE! The Only Boat Party to be in NY... Skyport Marina Jewel Yacht East 23rd st & FDR Drive 10010 (347) 592-0300 NYC HIP HOP VS. REGGAE BOAT PARTY! 1 DAY - 1 EXCLUSIVE EVENT! MUSIC BY NYC HOTTEST DJS AT SKYPORT MARINA JEWEL YACHT PARTY, NEW YORK!! TICKETS JUST $20 FOR TICKET WHICH INCLUDES:ADMISSION TO THE BOAT SAILING INFO:Boarding Starts at 11:45pm (highly recommend getting there at 10:00pm to avoid long lines & confusion), Sails after midnight. Boat Returns at approximately 4am. For tickets info, birthday parties, table reservations please call (347) 592-0300 or simply log onto www.Gametightny.com Also you can email us at Gametightny@hotmail.com
Looking for Free Group Planning Services?
Get free advice on planning your group's trip to New York.
MORE Activity Planner ARTICLES
RESTAURANTS

Vida Verde brings the tastes, colors, sounds, and scents of ...

THEATER

Kander and Ebb's "musical vaudeville" in which Roxie Hart ga...

SHOPPING

Specializing in the great vineyards of California, France, A...

SIGHTSEEING

Hop aboard these environmentally friendly twin-hulled catama...