Nightlife in New York City This Weekend - January 12-January 14
January 8, 2018 - by CG Directory Editor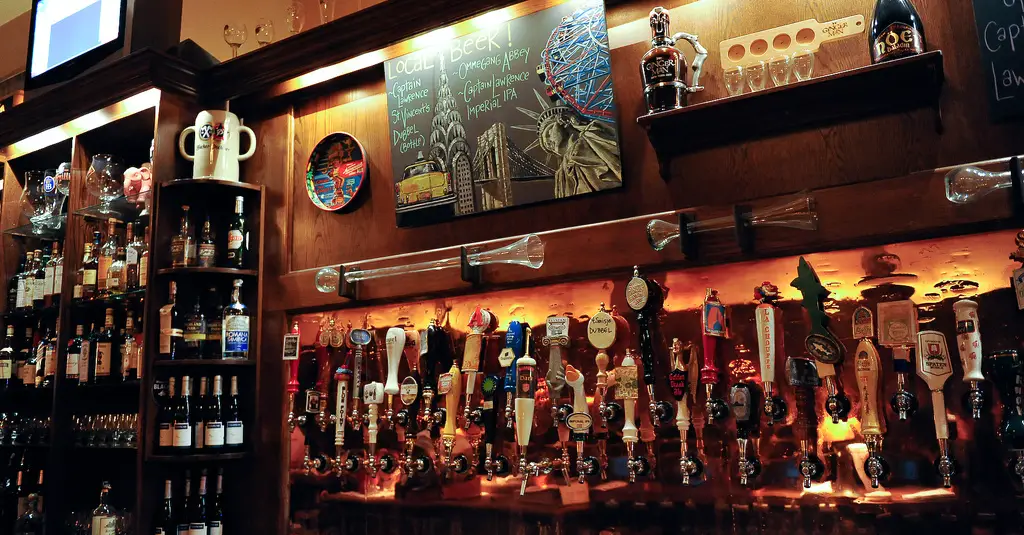 Photo: Jazz Guy/Flickr

New York City is the ideal metropolis for night owls wanting to stay out late long past the setting of the sun. From evening shows and late night performances to bustling bars and packed nightclubs, find exactly what you're looking for on City Guide's weekend nightlife guide to New York City.


Snow Day Pajama Party with the Fresh Kids of Bel-Air - Le Poisson Rouge
January 12, 2018 - West Village
Slumber Party! Whether you are a footed pajamas sleeper or a nightgown chick, be there at the biggest sleepover of the Winter! There will be pillow fights... The Fresh Kids of Bel-Air are bringing back all of the slammin' hits you listened to on your walkman from TLC to Third Eye Blind. If your first crush was the Pink Power Ranger or you're looking for an excuse to throw on your jellies, GO 90s at Le Poisson Rouge is where it's at - DUH! So whether you're a New York City OG or just cruisin' through, come bump and grind with the freshest kids in the city!
Xm Food: a Conversation on the Bengali-Ny Community with Jhal Nyc Featuring Ifti & the Royal Bengal Tea House - The Bronx Museum of the Arts
January 12, 2018 - Bronx
In homage to Gordon Matta-Clark's community project FOOD, the XM Café will feature local chefs as well as artists who incorporate food as part of their social practice. This month, Jhal NYC will share Bangladeshi street food as well as conversations on immigration and community building. Joining the evening will be musicians Ifti & The Royal Bengal Tea House. ABOUT JHAL NYC Jhal NYC is a social entrepreneurship venture built to empower the Bangali New York community through food. We employ stay at home mothers and new immigrants, help build their language skills, and prepare them for careers they seek to transition to. More than anything, we are creating a community for these marginalized groups. Jhal NYC was created to shine light on the distinct Bangali- New York culture that we grew up in. The taste of the Bangali food we were raised on, the aesthetic and sound of the streets of New York. We adorn our presence with the faces of those like Tagore and Kazi Nazrul because their words are the ones our family sung. It's more than just about food, it's us. ABOUT IFTI & THE ROYAL BENGAL TEA HOUSE Royal Bengal Tea House is a group of musicians, poets and activi... (read more)
LIFT Fridays, Free on the A.C. Pass Guest List - ATTIC Rooftop
Through January 13, 2018 - New York City
LIFT Fridays, Every Friday text keyword ATTIC to 83361 for instant RSVP/List and chance to win a VIP Party ATTIC Rooftop/Enclosed top. NYC Club. 251 West 48th St, 16th Floor, NYC. 11 pm Expect High Energy and Enjoy with your friends at the best new rooftop event Fridays at Attic NYC. A Gem found atop the midtown west skyline! The Attic Rooftop & Lounge is New York City's newest daylife and rooftop spot. The 5,000 square bi-level space is located on the penthouse of the Hilton Garden Hotel, boosting indoor and outdoor space. The space is designed and has taken its inspiration from the golden era of Hollywood. The rooftop celebrates the bold patterns and relaxed environment of Beverly Hills pool lounges and outdoor gardens while the penthouse lounge, with floor to ceiling glass windows, is inspired by the robust architecture of Richard Neautra and the post contemporary Hollywood Hills vernacular. It's a cozy lounge with a sunken living room feel. The color palette is silver and gray with warm woods. Large bars on each level, plush seating, DJ booths with state of the art sound system and multiple screens integrated into the design. There is NO COVER Charge when you RSVP on the... (read more)
Remix Fridays! Free on the A.C.Pass List - Katra
Through January 13, 2018 - New York
REMIX Fridays, Every Week.... KATRA. 2 level club. nyc clubs. 217 Bowery (@ Rivington St) , NYC. Doors Open at 11 pm! VODKA OPEN BAR for Ladies 11-12! ENTOURAGE SPECIAL, FREE Bottle (8+ gets Champagne/ 15+ gets Vodka) w/ RSVP! 2 For 1 drinks for all 11 -12! Cris A.C., Frankie Banks, Eddy Shades, Mac of Business First, ShowtimeNY, Fred CoolOut & GametightNY presents SoHo's Hottest Friday Night Event. DJs rock the best in hip-hop, house, rock, EDM, latin and old skool classics on the mainfloor & Pure Caribbean, reggae and international music in the lower level. The party's sexy ambient and decorations makes it for the perfect party with the team involved promoting the event with their skill and success in hosting events in the MeatPacking and Midtown locations. RSVP is required for entry and VIP courtesy. Make sure to mention my list, "A.C. Pass Guest List", for free admission for everyone (ladies til 1, Guys til 12, $10/15+ after). Ask about our birthday &/or group packages with extension on FREE admission, free champagne &/or free Ciroc Vodka bottle(groups of 15 or more!) for your party! Dress fashionable and chic please . 21+ID. [[Trendy/ chic/ mixed and diverse crowd]]. Pl... (read more)
Mystery Room NYC opens new escape room chapter game - "Secluded Vault"! - Mystery Room NYC
Through July 14, 2018 - New York
The mystery continues as Mystery Room NYC announces the grand opening of Chapter 5 - "Secluded Vault", our newest escape room. Locked with your team in the secluded vault, your team of detectives will have 1 hour to perform a heist and escape. "Secluded Vault" is located at our SoHo/NoHo downtown location at 190 Mercer Street. Mystery Room NYC is a fun, challenging and collaborative escape room game you can play with co-workers, business associates, friends or family. Makes a great corporate or team building event. . Piece together clues, solve the mystery and escape the room in 1 hour. In addition to "Secluded Vault", you can play the other themed chapter rooms as they add up into a larger overall story, including "Cafe Belim", "BioTech Labs" and "The Forgotten Library" at our 2 locations in midtown and SoHo. None of our puzzles are repeated and all are created by our team, so you can expect a different challenge every time. Open 7 days a week. Tickets/Info - www.mysteryroomnyc.com . For special lunch/daytime bookings during the week or for special events and group requests, e-mail Info@mysteryroomnyc.com.
Compass Song - Times Square
Through August 03, 2018 - New York
Artists Mendi + Keith Obadike have stretched fragments of music, poetry, stories, and myths across the pedestrian plazas and surrounding blocks in all four cardinal directions, for visitors to discover whether they're exploring the neighborhood or simply on their way to work. The result is Compass Song, a free app-based public sound artwork inspired by Times Square's rich history as the Crossroads of the World that officially launches Wednesday, July 12th. Compass Song was commissioned by and created in residence with Times Square Arts. As you turn on the app, plug in your headphones and walk through Times Square, a voice will accompany your wanderings with poems about searching for freedom, reflections on navigating the city, and cross-cultural myths about the cardinal directions, woven through with quotes from and reworkings of Walk With Me, the African-American spiritual turned Civil Rights freedom song. The voice in Compass Song is always underscored by a drone, a unique harmony that translates the latitude and longitude data for Times Square into sound and modulates as you walk north, south, east, or west. Interspersed with this are vocal performances of the sounds of Ti... (read more)
Looking for Free Group Planning Services?
Get free advice on planning your group's trip to New York.
MORE Activity Planner ARTICLES
RESTAURANTS

Beer hall casual meets craft cocktails with a healthy dose o...

THEATER

Beloved diva Bernadette Peters and four-time Tony nominee Vi...

SHOPPING

Find the right gear for your workout. ...

SIGHTSEEING

A state-of-the-art Coney Island amusement park that's home t...