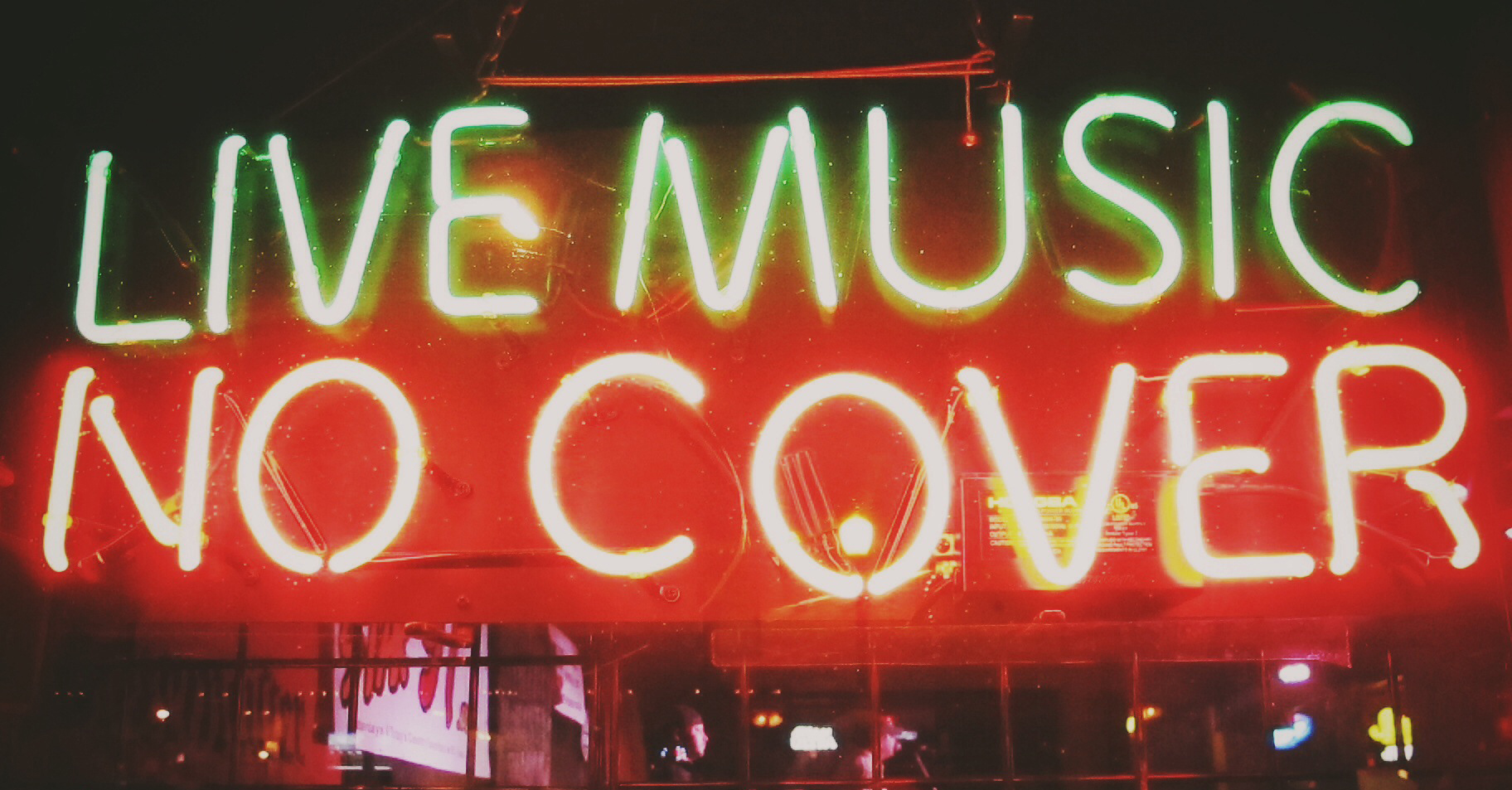 Photo: markheybo/Flickr

Say no to cover charges the next time you're in New York City and looking for live music. From bars to clubs to museum shows, you can catch all kinds of great music without having to pay for a ticket. City Guide's calendar has all the no cover live music in NYC this week rounded up below.


Terry Waldo's Gotham City Band - Fat Cat
January 13, 2019 - New York
Terry Waldo's Gotham City Band
Marcos Valera Group - Fat Cat
January 13, 2019 - New York
Marcos Valera Group
The Black Soul Experience - The Groove
January 13, 2019 - New York
Welcome to The Black Soul Experience, a high-powered, intense live show. R&B, funk, soul, soca, hip-hop, reggae, and house will keep you dancing in the aisles all night long! Featuring your host, bandleader, and veteran musician at the Groove, Antwon Robinso, alongside Tracey Nicole. Backed by the finest musicians in NYC.
Rachel Chevat - Pete's Candy Store
January 13, 2019 - Brooklyn
There are many threads in the fabric of NYC's live music theme. Here we have the bold color that brings the pattern to life. Amplified plaid! These notes reach out and grab you. Not only does each song reverberate as a necessary story, but the telling is so enjoyable, so real, so unpretending.
Julie Kurtzman, violin - 92Y
January 13, 2019 - Upper East Side
Juliet Kurtzman began playing the violin at age 7, and was quickly discovered as a child prodigy. At the age of ten, she began winning competitions, and soloing with orchestras such as the Houston and Dallas Symphonies. Throughout her youth, she performed extensively throughout the US in solo recitals and with orchestras. At age 17, she began her studies at the Curtis Institute in Philadelphia, with Jascha Brodsky. Shortly after, she made her Carnegie Hall debut. After graduating from Curtis, Juliet moved to Europe, where she performed and taught throughout Spain and Switzerland. For 8 years, she was first violin in the Luzern Symphony Orchestra, and played regularly with the Zurich Chamber Orchestra. Currently, Juliet resides in NYC, where she is on the faculty at the Lucy Moses School, the Special Music School and at 92nd Street Y. She also has a variety of private students of different ages and levels, going from beginners to advanced, some of whom have won competitions and performed with professional orchestras in New York City. Aside from the classical music where she specializes, Juliet has begun diversifying styles and genres of music in her violin playing. She has ... (read more)
Nick Collins/Reid Taylor Group - Smalls Live
January 13, 2019 - New York City
REID TAYLOR bass Reid Taylor started playing bass after moving to Washington DC and was taught/ mentored by Edward 'Butch' Warren and Steve Novosel.
Jarod Kaskin - Fat Cat
January 14, 2019 - New York
Jarod Kaskin
Boardwalk - Coney Island Baby
January 15, 2019 - New York
Boardwalk
Dr. Martens Presents: TEEN Clavvs - Baby's All Right
January 16, 2019 - Brooklyn
TEEN's new album, Love Yes, explores the disharmony and empowerment that both sexuality and spirituality can create within the modern woman's psyche. Universal ideas of loyalty, pleasure, purity, power, aging, and love are confronted with a knowable specificity. There is a quality of wholesomeness, but also an edge—a kind of wise anger and electricity. After extensive touring behind The Way and Color (2014), the band had to keep traveling to find Love Yes. The group first went to Woodstock in the dead of winter to write new material. Here, keyboardist and singer Lizzie Lieberson created the stunning, autobiographical "Please." But the band, and especially lead singer and multi-instrumentalist Teeny Lieberson, felt a crushing lack of creative energy. Recognizing the need to recharge, they took some time off. Teeny moved to a small lakeside cabin in Morehead, Kentucky. Surrounded by rolling hills, sparked with sudden thunderstorms, and inspired by the musical joy of uninhibited late-night bluegrass jams and barn parties, Teeny immediately began writing again.
Panic! at the Disco - Barclays Center
January 16, 2019 - Brooklyn
Grammy-nominated band Panic! At The Disco is bringing their Pray For The Wicked tour to Barclays Center on January 16. Support for this show is Two Feet. Fans who pre-order Pray for the Wicked via Panic's webstore before June 21 at 7pm ET will receive a unique presale code for first access to tickets. Pre-sale tickets will be available beginning June 22 at 9am local time and general tickets will be available to the public beginning June 22 at 12:00 p.m. local time at PanicAtTheDisco.com.
Two Friends - With My Homies Tour - Irving Plaza
January 19, 2019 - New York
Matt Halper and Eli Sones, the young masterminds behind Two Friends, have quickly revamped from high school bedroom producers to one of the most promising dancemusic duos of 2017. Known for their viral remixes of "Trap Queen", "I Miss You" and "Mr. Brightside", as well as their latest original offerings Just A Kid, Emily, and Out of Love, the two have in unprecedented time mastered a wide range of genres from pop-leaning to dance-driven records. Kicking off their musical journey in their senior year of high school (after being best friends since seventh grade), the boys honed their skills through remixing, taking on the likes of Lana Del Rey, Alesso, and Tori Kelly to name but a few. Two Friends were quick to prove their versatile songwriting and production, drawing upon a wide variety of live instrumentation to create a truly multi-faceted sound with every release. They swiftly exceeded their influence beyond the online sphere, attracting the spotlight on stage and radio. With support now coming from the likes of Tiesto, The Chainsmokers, Martin Garrix, and many more, and with a whole host of original releases locked in for 2018, Matt and Eli undoubtedly look set to dominate... (read more)
Anthony Hamilton - Kings Theatre
January 19, 2019 - Brooklyn
A night of soul and R&B is heading to the Kings Theatre when Anthony Hamilton with special guest Jazmine Sullivan hit the stage.