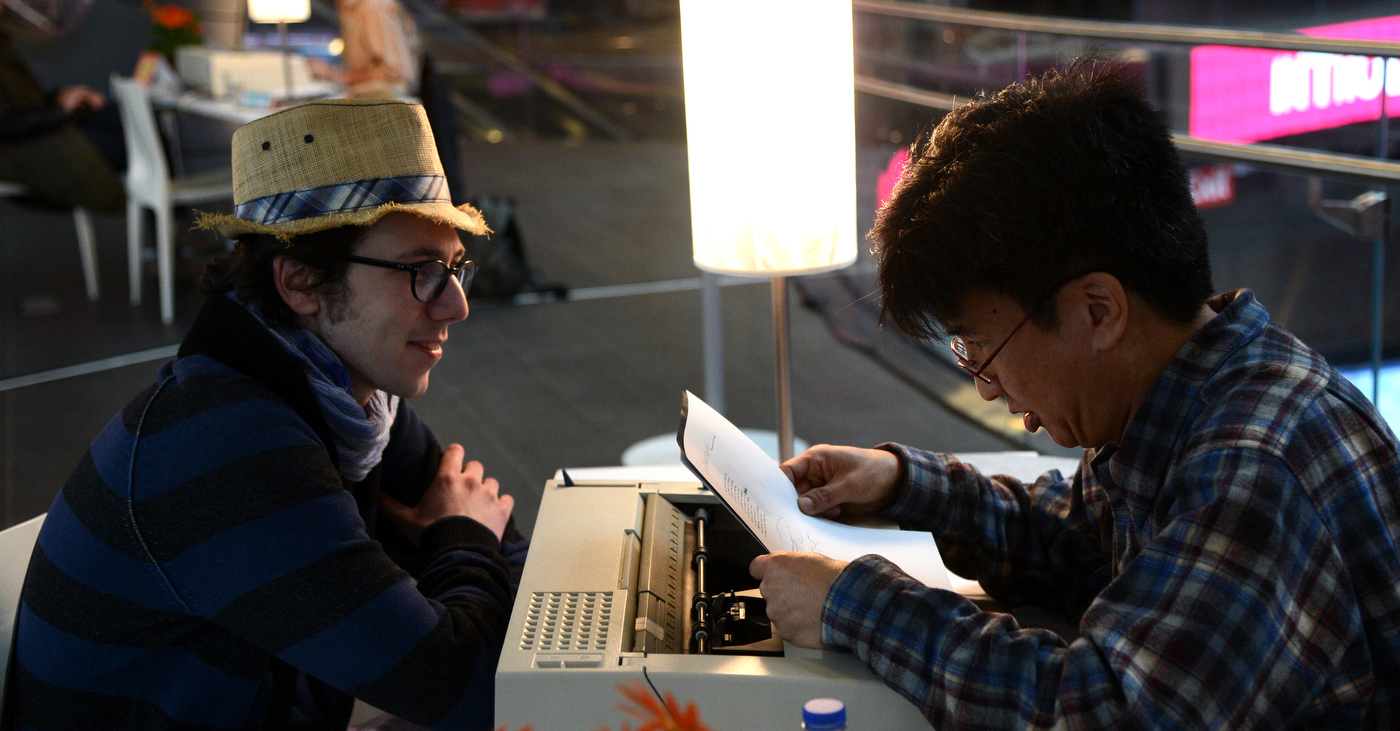 Photo: MTAphotos/Flickr

Interested in hearing some of the city's best spoken word? How about attending a poetry slam in Manhattan? New York City has a slew of poetry events happening every month, and City Guide's calendar is your personal guide to it all. From Poets House to the Nuyorican Poets Caf? to the Bowery Poetry Club, don't miss out on any of it!


100 Poems For 100 Voices (Live In The Moment) - Nuyorican Poets Cafe
Through June 23, 2019 - New York
Spend an evening with Lester Mayers as he brings his first and highly rated award winning poetry book "100 Poems For 100 Voices" to life. About this Event Come spend an evening with Lester Mayers as he brings his first and highly rated poetry book "100 Poems For 100 Voices" to life. Mayers will be accompanied by Brandon Bera, Pierce Allen, Afro Jones, Gabe Marquez and Eryka Ree a team of outstanding, high-quality musicians who are great at showcasing the pure elements of a live show. The evening is an abiding, deep commitment to lyrical honesty and musical integrity. Simply put, if Mayers feels it, he writes and offers it. While vivid imagery, metaphor and analogy are his stock in trade, there's no pretense, no hiding. This concert is upfront, Mayers is in-your-face, real, using distinctive poetry and live instrumentation to breathe life into the atmosphere, digging inside to bring forth the accompanying emotion. Folks who know the rough and tumble of life, love right, love wrong, passion misspent, passion fulfilled, lonely nights and empty days and everything in between must come experience this show.
Friday Night Poetry Slam - Nuyorican Poets Cafe
June 28, 2019 - New York
Come check out the Nuyorican's most popular weekly event! Watch professional poets perform and our Wednesday night Slam winners spit! Judges of our Friday Night Slams are 5 randomly chosen members of our audience (in other words, it could be you!). $12 General admission at the door (a line forms outside an hour before admittance, general admittance starts at 10pm). Tired of waiting on line? Buy VIP Tickets online and mingle with da poets! $25 VIP admission (online only). Arrive at the Main Entrance (and not in the line) by 9:30pm SHARP! PLEASE NOTE: Seating is granted as capacity allows. In order to be guaranteed admission, ticket-holding guests must be present at the venue by the time that doors open (9:30pm for VIPs and 10pm for General Admission). Priority is given to guests who have bought tickets in advance; once all ticket-holding guests have been seated, we will accommodate walk-up ticket buyers as space permits. Guests who arrive after 10PM are admitted on a case-by-case basis, if space permits.

Want free advice on what to see and do in NYC? Join our Facebook group Everything to Do NYC, a place for people to ask questions and get tips on how to make the most of the city.