Poetry Events in NYC This Month - October 2018
October 20, 2018 - by CG Directory Editor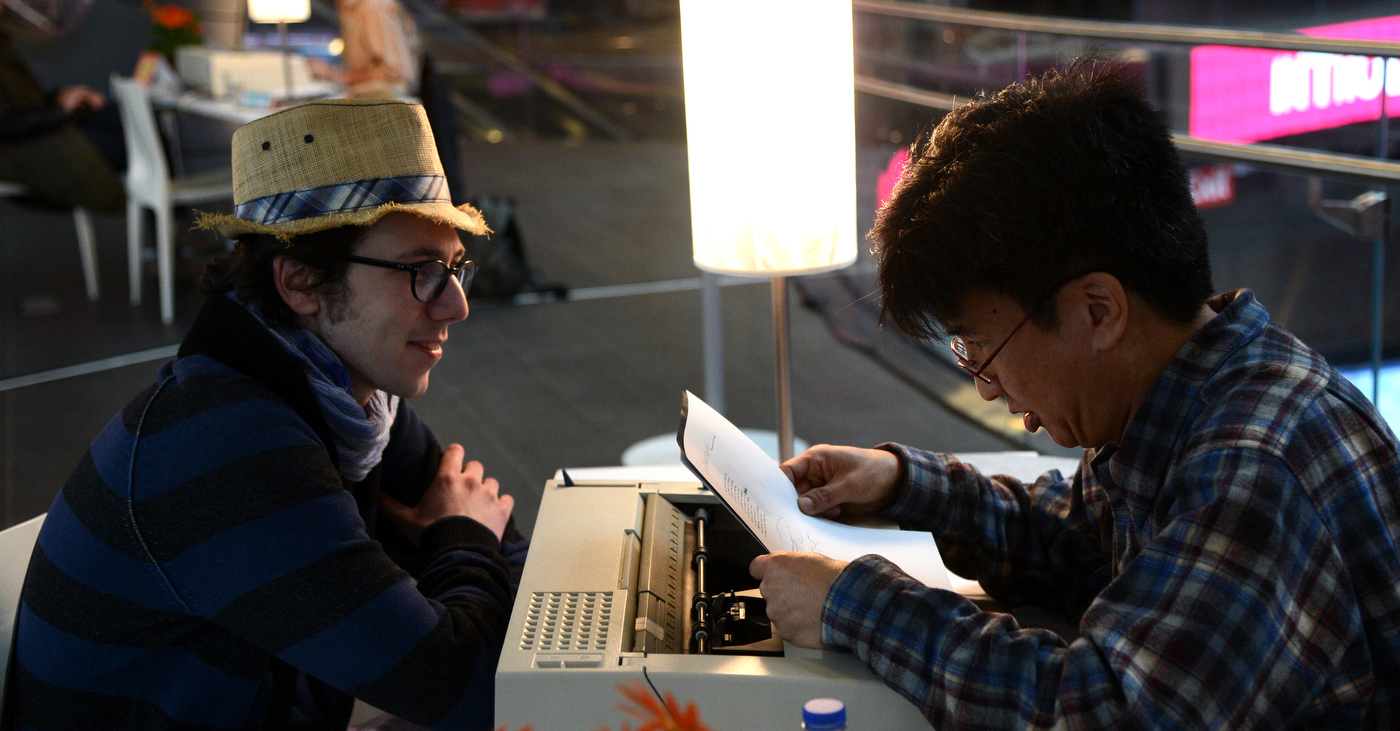 Photo: MTAphotos/Flickr

Interested in hearing some of the city's best spoken word? How about attending a poetry slam in Manhattan? New York City has a slew of poetry events happening every month, and City Guide's calendar is your personal guide to it all. From Poets House to the Nuyorican Poets Caf? to the Bowery Poetry Club, don't miss out on any of it!


Epic Voices: James Merill's The Book of Ephraim with Langdon Hammer & Stephen Yenser - Poets House
October 30, 2018 - New York
On the eve of Halloween, join Langdon Hammer, James Merrill's biographer, and Stephen Yenser, Merrill's literary executor, and as they consider James Merrill's The Book of Ephraim, which he composed via experiments with a Ouija board and became the first book of his epic trilogy The Changing Light at Sandover. Released for the first time as a stand-alone volume, The Book of Ephraim continues to be a touchstone for diverse poetic practices, from chance operations to occult poetics.
Tuesday Night Latin Jazz with Chembo Corniel - Nuyorican Poets Cafe
November 06, 2018 - New York
If ever there was a musician that has paid his dues and quite possibly cried the blues it would be Conga master and all around percussionist Wilson "Chembo" Corniel. Chembo had the pleasure of working/touring and or recording with many artists such as Larry Harlow, Tito Puente, Machito, Celia Cruz, Grady Tate, Toshiko Akiyoshi, Willie Colon, Ray Vega and many more. Doors $10, $7 with Student I.D.
Tuesday Night Latin Jazz with Chembo Corniel - Nuyorican Poets Cafe
November 13, 2018 - New York
The Bronx Conexión is a driving 20-piece Latin-Jazz Big Band lead by drummer/ percussionist, Victor Rendón. The ensemble, with its home base at Lehman College, brings a group of veteran musicians with a wide variety of experience in the field. The Bronx Conexión keeps the tradition of Tito Puente, Machito, Mario Bauza, among others, with it's own rendition of popular tunes as well as original compositions and arrangements by various members in the band. Admission: $10 general admission/$7 with Student ID at the door/$25 two tickets plus two drinks
Looking for Free Group Planning Services?
Get free advice on planning your group's trip to New York.
MORE Activity Planner ARTICLES
RESTAURANTS

Beloved midtown spot takes inspiration from local tradition,...

THEATER

Gaston Leroux's famous period thriller is now one of Broadwa...

SHOPPING

PANDORA, one of the leading names in jewelry for more than 3...

SIGHTSEEING

Start by ascending to the top of the tallest building in the...