Pop and Rock Shows in New York City This Weekend - April 13-April 15
April 9, 2018 - by CG Directory Editor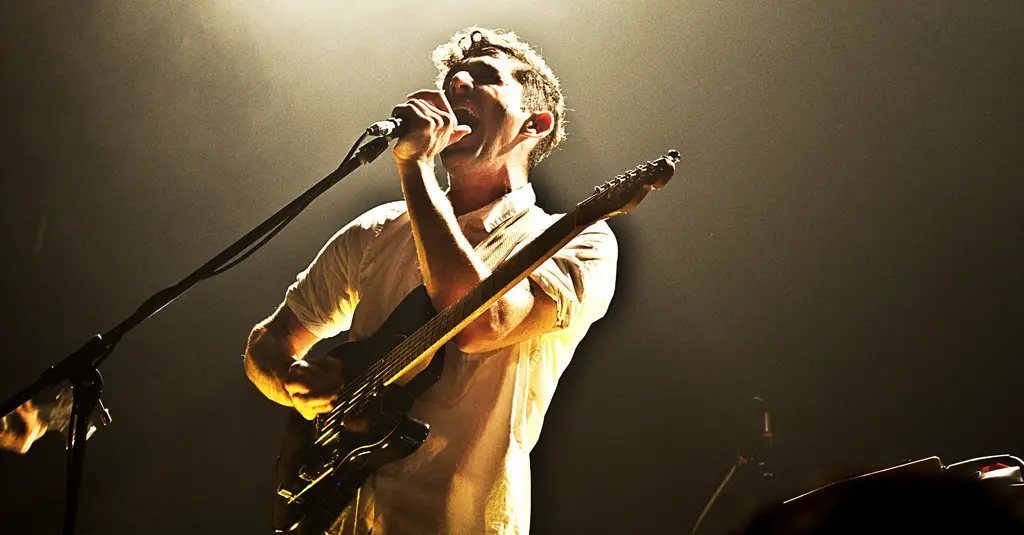 Photo: Mike Cicchetti/Flickr

All of musical greats make their way through the Big Apple at one point or another, making NYC one of the best locations for catching pop and rock shows. Whether you like the big names or go more for the rising talent of the music industry, be sure to snag tickets to these weekend New York City pop and rock shows compiled by City Guide.


Dana Lyn & Kyle Sanna: The Coral Suite - Irish Arts Center
April 13, 2018 - New York
Album launch! Each ticket includes a complimentary copy of "The Coral Suite." Bringing to life the fragile ecosystem of a coral reef, fiddler Dana Lyn and guitarist Kyle Sanna use light boxes, projections, and the vocabulary of Irish melody to create an audiovisual poem in a vivid, impressionistic, and riveting performance.
Toumani Diabaté + Sidiki Diabaté - Brooklyn Bowl
April 13, 2018 - Brooklyn
In a rare father-and-son collaboration, Toumani Diabaté, genius of African music and widely recognised as the greatest living kora player, has recorded an album of duets with his son Sidiki, the instrument's emerging star. Described as "the finest Toumani collaboration since his classic work with Ali Farka Touré" (The Guardian) 'Toumani & Sidiki' is a dialogue conducted through the kora, the 21-string West African harp which the Diabaté dynasty has elevated into the most iconic of African instruments. Father-and-son collaborations are rare enough but the ties binding Toumani and Sidiki Diabaté are particularly profound and evocative. Descended from a line of griots - custodians of the ancient oral traditions of West Africa's Mandé people stretching back seven hundred years - the names Toumani and Sidiki are significant names in the annals of African music. Toumani's father, Sidiki senior, recorded the first ever kora album, the classic Mali: Ancient Strings, in 1970, unwrapping the instruments potential as a virtuosic lead instrument. His son Toumani has taken it further, weaving together bass lines, ancient melodies and astonishing improvisations to create a kaleidoscope o... (read more)
AdHoc Presents U.S. Girls - Baby's All Right
April 13, 2018 - Brooklyn
This year marks a significant anniversary for U.S. Girls, the protean musical enterprise of multi-disciplinary artist, Meg Remy. 10 years ago Remy first used a 4-track recorder and a microphone to self-produce a series of spontaneous, starkly musical, 'instant expressions'. These collisions of static, clang and sung melody seem in retrospect like a uniquely American display of minimalism, an unmistakably feminine counterbalance to Nebraska or Rev & Vega's early sonic confrontations. In contrast, her latest work for 4AD and Royal Mountain Records, In A Poem Unlimited, Remy's 6th album and 2nd LP for the label, was painstakingly crafted in multiple studios by a creative cast of 20+ collaborators. Remy traverses an immediate and increasingly politicized vision over the course of this decade of work. And while U.S. Girls, denoting the plural, is no longer a misnomer, In A Poem Unlimited may be Remy's most individually distilled protest to date.
John Prine & Sturgill Simpson - Radio City Music Hall
April 13, 2018 - Manhattan
Ryan McMullan - Rockwood Music Hall Stage 3
April 13, 2018 - New York
Alan Doyle (of Great Big Sea) w/ Donovan Woods - City Winery
April 13, 2018 - New York
Alan Doyle chalks up a lot of where is he right now—with both his third solo album and his second book released in October 2017—to luck. "I'm the luckiest guy I've ever even heard of," he says. "This was all I ever wanted, a life in the music business, singing concerts. I was lucky to be born in the family I was, in Petty Harbour. I was lucky that Sean, Bob and Darrell found me and asked me to join their band. I was lucky the Canadian music fans were into it." And yet, one listen to A Week at The Warehouse makes it plainly clear that there's a lot more than luck at play in this decades long, awards-studded career. This album, recorded live off the floor with Doyle's "beautiful band," as he calls them, with producer Bob Rock at the helm, is chock-a-block with country-tinged, radio ready tunes that bring with them the flavour of some of Doyle's favourite artists, from John Mellencamp to Rock's own band, Payolas (In fact, Doyle covers a Payolas tune on this album, Forever Light Will Shine, with that band's singer, Paul Hyde appearing as a guest vocalist.) In addition to Rock's work with Payolas, Doyle loved the metal albums Rock produced in the eighties, and his more recent work... (read more)
Start Making Sense: Talking Heads Tribute - The Bowery Ballroom
April 14, 2018 - New York
Start Making Sense are selling out rooms throughout Eastern PA and into NY and beyond. This band will be a huge hit, as the Talking Heads are never on tour and the band's amazing dedication to the music and fun loving attitude has proven to be a favorite at clubs and festivals. They blew the audience away at the Bella Terra Music festival where their late night boogie slot was the highlight of the whole event. If David Byrne is one of the geniuses of modern times, then Start Making Sense is a tribute to genius. The musicians in this 7-piece Talking Heads Tribute take pride in faithfully recreating the music of Talking Heads entire career. Together they bring much of the Heads unique live show to the stage, with front man Jon Braun as a spot-on David Byrne, giving you a "once in a lifetime" experience. Prepare yourself for a rockin', funkin', danceable celebration of the new-wave art punk you loved from the 80's!!!
A$AP Ferg, Denzel Curry, IDK - Terminal 5
April 14, 2018 - New York
A$AP Ferg may hail from a block in Harlem notoriously known as "Hungry Ham (Hamilton Heights)," but that never completely defined him. Whether it be launching clothing and jewelry lines or attending art school, he constantly bobbed and weaved past expectations. As a rapper, unpredictability remains his only calling card. The next member of the A$AP Mob collective to have a solo project, he can slip from gruff, gritty rhymes to soaring singing, and he does so seamlessly. On his A$AP Worldwide released mixtape, Trap Lord, he's got his own musical domain on lock. "Ferg's debut [mixtape] will not sound like anything that's out in the music industry right now," assures A$AP Worldwide co-owner, A$AP Yams. Hip-hop surrounded Ferg from childhood. His father Darold Ferguson owned a Harlem boutique and printed shirts and logos for record labels including Bad Boy Records and luminaries such as Teddy Riley, Heavy D, Bell Biv DeVoe, and more. Even though he immersed himself in music, the younger Ferg pursued fashion at first. Launching Devoni Clothing in 2005, he designed and distributed high-end belts worn by the likes of Chris Brown, Swizz Beatz, and Diggy Simmons. Eventually, his hustl... (read more)
Khruangbin, The Mattson 2 - Music Hall of Williamsburg
Through April 14, 2018 - Brooklyn
Tyrone Wells w/ special guest Gabe Dixon - City Winery
April 15, 2018 - New York
Tyrone Wells still sort of chuckles to himself when he thinks about the fact that making music is his "job." He has been at this "job" for well over a decade, and is just now beginning to shake off the discomfort and stress of the days when he had a real job (TJ Maxx - lead of the ladies department in Spokane, WA). As far as jobs go, Tyrone feels like he has won the lottery (in regards to his present "job"). He loves to create music. He loves to perform. He is a husband, and a father of 3 daughters. He has four sisters, so he feels right at home being completely outnumbered by the ladies in his present household (and also when he was the lead of the ladies dept at TJ Maxx). He believes that Jesus is for real. He's writing this bio. He's referring to himself in the third person. He knows that this bio has a ring of sarcasm, but he is dead serious. He feels extremely grateful. He jokes around, but he has worked very hard at making music his "job." He has spent countless hours writing, recording, playing live, and traveling to play live again. He has spent time away from his beloved family to make this thing a reality. He has never really experienced much radio success,... (read more)
Little Shop of Horrors - Cohoes Music Hall
Through April 15, 2018 - Cohoes
The Park Playhouse production of Little Shop of Horrors Thurs, April 5 at 8pm Fri, April 6 at 8pm Sat, April 7 at 2pm & 8pm Sun, April 8 at 2pm Thurs, April 12 at 8pm Fri, April 13 at 8pm Sat, April 14 at 2pm & 8pm Sun, April 15 at 2pm Broadway's favorite doo-wop sci-fi musical comes to the Music Hall, featuring a cast of some of our most talented teen students. Meek & dejected floral shop employee Seymour Krelborn must contend with an unusual plant with a soulful singing voice and an unquenchable thirst for human blood in this hilarious take on B-Movies of the fifties.
The Drowsy Chaperone - Pace University - Michael Schimmel Center for the Arts
Through April 15, 2018 - New York
Franz Ferdinand - Brooklyn Steel
Through April 16, 2018 - Brooklyn
Judy Collins - The Carlyle, A Rosewood Hotel
Through April 17, 2018 - New York
Looking for Free Group Planning Services?
Get free advice on planning your group's trip to New York.
MORE Activity Planner ARTICLES
RESTAURANTS

Vida Verde brings the tastes, colors, sounds, and scents of ...

THEATER

Kander and Ebb's "musical vaudeville" in which Roxie Hart ga...

SHOPPING

Heaven for designers, artists, and antiques lovers....

SIGHTSEEING

A state-of-the-art Coney Island amusement park that's home t...