Pop and Rock Shows in New York City This Weekend - July 21-July 23
July 17, 2017 - by CG Directory Editor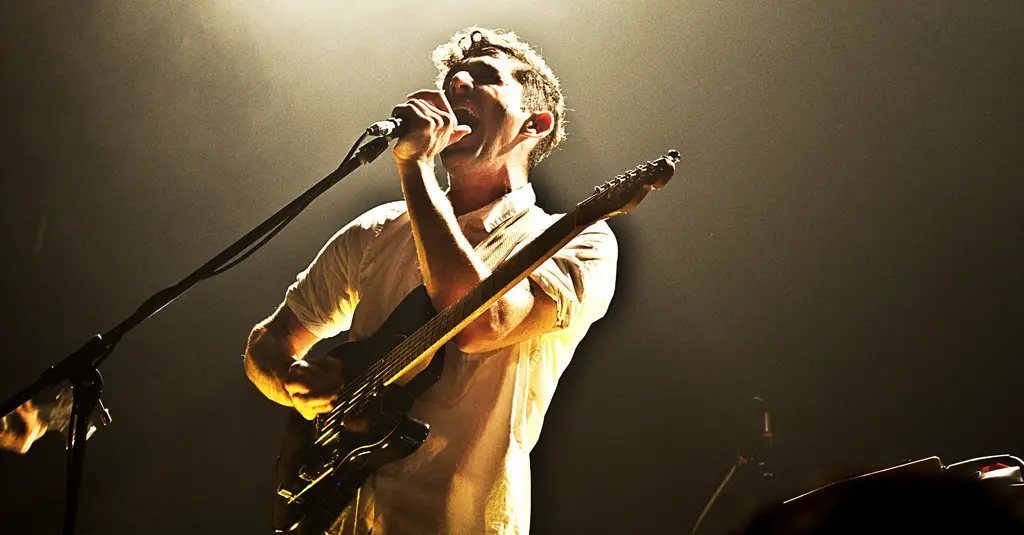 Photo: Mike Cicchetti/Flickr

All of musical greats make their way through the Big Apple at one point or another, making NYC one of the best locations for catching pop and rock shows. Whether you like the big names or go more for the rising talent of the music industry, be sure to snag tickets to these weekend New York City pop and rock shows compiled by City Guide.


Saved By The 90s with The Bayside Tigers! and DJ Suga Ray - Webster Hall
July 21, 2017 - East Village
Saved By The 90s with The Bayside Tigers! and DJ Suga Ray - Webster Hall
July 21, 2017 - East Village
Saved By The 90s with The Bayside Tigers! and DJ Suga Ray - The Marlin Room at Webster Hall
July 21, 2017 - New York
Cowabunga, dudes! 2017 is sooo overrated, but you know what's ALL THAT? The Saved by the 90s PARTY at Webster Hall! Boo Ya! There will be tons of live music from New York's freshest party band, The Bayside Tigers (they're da bomb). And after that, we're not leaving you hangin'! As if! Get jiggy with DJ Suga Ray spinning dope tunes all night. It'll be the raddest thing since Your Mom (NOT!) Get your flannels and fanny packs out. We will supply the glow sticks, makeup, games, props, and tunes. This Friday, and every Friday in the Marlin Room. Check out photos from last week's party and this Friday we will "Save Tonight" together! Saved By The 90s (Pop) DJ Suga Ray (Music) Ray's multitalented abilities, fast record flipping and his standout live remixes have made him a stand out amongst a city overflowing with record spinning personalities. Ray's comfort with all musical genres, his impressive skills and easy spirit led to more with weekly gigs at various trendy clubs and top lounges throughout the nation, and by 2007 DJ Suga Ray was also booking recurring and resident gigs for major corporations, such as HBO, Google, and the W Hotels. The Bayside Tigers (Alternati... (read more)
The Cosmic Coronas - Rocks Off
July 21, 2017 - New York
They didn't know it at the time, but for years the members of The Cosmic Coronas were on an inevitable collision course toward the creation of the ultimate rock, punk and funk musical experience. The brilliance of the Cosmic Coronas is the result of a mashup between The Fabulous Rhinos and The SuffTown Traffic Jam. The Rhinos were founded by Brad Widolok, Noah Nielsen, Kevin Gayson and Tom Taubes in the winter of 2014 after a number of successful jams in New York City's Euphoria Studios. Brad's thick guitar leads layered on top of Noah's overdriven grooves and Kevin's smooth acoustic accompaniment formed the ideal foundation for a powerful band. Brad and Noah immediately went to work writing original songs that built upon the classic sounds of their favorite artists of the 60s, 70s, 80s and 90s to bring rock and roll into the 21st Century. The Rhinos expanded its sound by adding Dan Raiani on bass guitar and Nick Brucaliere on drums--two friends from Suffern, New York who have been performing together for over a decade in a dynamic duo known as the Sufftown Traffic Jam. Dan and Nick brought a technical proficiency and a steady rhythm to anchor the newly formed Cosmic Coronas and ex... (read more)
Thurston Moore Group - Bowery Ballroom
July 21, 2017 - New York
Particle - Cutting Room
July 21, 2017 - New York
Particle began its journey in Los Angeles in 2000 as one of the key pioneers of the emerging 'livetronica' music scene. The band created a signature sound that combined elements of Electronica, Funk and Rock with a heavy emphasis on improvisation and sonic exploration, and their influence can still be felt and heard in many of today's top touring Jam and EDM/Funk bands. Always striving to think outside the box and create unique concert experiences, Particle paired their high-energy dance music with cutting-edge multimedia production, thematic special events, and epic marathon sets that quickly developed a loyal fan base of Particle People spanning genre lines from jam to EDM. Particle went on to perform in eight different countries and headline venues coast-to-coast, from the Henry Fonda Theatre in Los Angeles to Irving Plaza in New York City. The band has also been a staple at major U.S. festivals including Bonnaroo, Coachella, ACL Festival and Lollapalooza. Particle is led by keyboardist/songwriter, Steve Molitz, whose innovative approach to keyboards and improvisational music has made him a mainstay on the national music scene since he first founded the band fourteen ye... (read more)
Hustle Summit - Irving Plaza
July 21, 2017 - New York
Hustle Summit will connect you digitally and in-person to awesome companies and the coolest pros across industries who are ready to become your mentors, and your future life-long friends. Previous Hustle Summit Employers include HBO, BuzzFeed, Univision, Madison Square Garden, L'Oreal, Blue Apron, and more. Join us on Friday, July 21st at Irving Plaza for a day and night filled with fun things to do, great people to meet, and exciting ways move your career forward. Who's behind this kick-ass networking event? We're FindSpark, a community by and for the most ambitious, diverse young pros out there. We're the largest Meetup for interns and young pros in the country, and have produced 250+ programs and have over 20,000 members...and we're just getting started. Learn more at HustleSummit.co and FindSpark.com
Early Elton performing 'Madman Across The Water' in its entirety, plus a set of favorites! - City Winery
July 21, 2017 - New York
As the story goes, Elton's label didn't have the funds to send him out to tour the US with a full band, yet Elton needed to promote his imminent releases. Having decided on Dee and Nigel, Elton then rearranged the songs and vocals to fit within the limitations of his new lineup. Suddenly, a new sound emerged that was both raw and poignant. While Jeff, John and Rich have painstakingly scoured the net for rare video, bootleg recordings and even Elton's own home demos in shaping their collective vision of Elton's Trio Period, they blur the line slightly between replication and innovation -- while still capturing and utilizing the spirit, mood and energy from those early tours. The Gospel/Funk of "Take Me To The Pilot", the soulful storytelling of "Levon" and "Amoreena", the epic-sounding "Burn Down The Mission", the countrified "Country Comfort" and the grand scale of "Madman Across The Water" are just a few of the fantastic chapters that make up the Early Elton song book. The band has also been known to perform Tumbleweed Connection and the live concert, 11 - 17 - 70, in their entireties. Early Elton is dedicated to continuing the spirit of this period—arguably, his finest i... (read more)
Negative Approach, Bloodclot, Ascend/Descend, Crushed - Saint Vitus
July 21, 2017 - Brooklyn
Haunting Renditions Live with Eliot Glazer - The Bell House
July 21, 2017 - Brooklyn
** Please note this event will be mixed seated/standing. Arrive early for best seat selection. Based on his web series of the same name, HAUNTING RENDITIONS LIVE is what happens when Eliot Glazer, a classically trained vocalist-turned-comedian, takes some of pop music's most infamous songs and turns them into highbrow, sweeping ballads. Like a twisted version of MTV Unplugged, Austin City Limits, or VH1 Storytellers, HAUNTING RENDITIONS LIVE is an intimate night of bad music made good.
The Nerds - Circle Line Pier 83
July 21, 2017 - New York
America's most iconic cover band, The Nerds, return with a full set of vintage entertainment. That's right, for one night only CircleLive Summer Series play host to Spaz, Mongo, Stretch, and Biff on board the iconic New York Cruise Lines for an unmissable gig. They have performed for countless political figures, have been joined onstage by numerous sports figures including members of the NY Giants, NY Yankees, NJ Nets, NASCAR champions, and yes even the occasional rockstar like Jon Bon Jovi, members of Twisted Sister, Dickie Betts of the Allman Brothers, Billy Joel's band and Letterman's Late Night band. They have shared a stage with Sheryl Crow, Hootie and the Blowfish, Earth Wind and Fire, Train, The Go-Gos, Maroon 5, Southside Johnny, and many, many more. And now The Nerds are ready to welcome you on board for a night of Rock n Roll fun-omenon. Roll back the years and relive that magical era when The Nerds where the soundtrack of the best fun of your lives.
Wake Child Liquor Radio - The Bowery Electric
July 21, 2017 - New York
They began gathering on a hill and wishing it was a mountain. Each evening they climbed that hill and each night after the sunset they came down, crossed the field, and returned to the shores were murky water waves crash on beaches of infinite salt and sand.
Curry Puffs, Medusas Disco, the Brother K Melee - Lantern Hall
July 21, 2017 - New York
Back Yard Listening with Amanda Colbenson - Nowadays
July 21, 2017 - New York
Every Friday and Saturday night at Nowadays, we invite one of our favorite vinyl selectors down to pull out their dream back yard barbecue set to make the vibe right while you have a drink, grab a bite, play ping pong, lie in the grass or all of the above. Bringing the tunes to the back yard this evening is Amanda Colbenson. We've known Amanda since her days at Other Music. Her long term spot behind the counter at that hallowed musical institution is enough to make us want to listen to her entire collection, but Amanda's work at the Brooklyn Flea Record Fair and with Ghostly has added even more dimension. She's got an extensive knowledge of rare soul, pop and rock, and we're looking forward to hearing it all this evening.
Peter Rivera - B.B. King Blues Club & Grill
July 21, 2017 - New York
There's no mistaking Peter Rivera. He is the Original Lead Singer/Drummer of the Motown group Rare Earth, 69-75. His voice is perhaps one of the most recognizable, soulful, powerful voices in R&B Rock History. Growing up in Detroit with Motown's musical influences, he fashioned his vocal niche with a precision that is so finely tuned that even today fans over the world are stunned with his performances. Three of his 5 top 10 singles have been recently used in National Ad Campaigns ie: AT&T, Gatoraid, Ford, 2008 NBA Playoffs, 08 Summer Olympics among others. Millions of People over the world would recognize his voice without even knowing it. These same hit songs have been used in Major Motion Pictures and movie trailers ie: Knight's Tale, Tropic Thunder, 3 Kings, etc. Peter has been performing concerts for over 40 years. His energy is tireless. His performances are polished. When Peter Rivera sings and plays it is truly a musical experience you won't forget. Joe Brasch Guitarist Joe Brasch is an award winning teacher, composer, producer, performer, mixer and engineer who lives and breathes music in his hometown, Spokane Washington. As an instructor, Joe helped create the... (read more)
Live Music - Otto's Shrunken Head
July 21, 2017 - New York
Gools
Live bands: The Mungmen, and more tba - Cobra Club
July 22, 2017 - Brooklyn
Swimm Gods Zuli - Mercury Lounge
July 22, 2017 - New York
SWIMM is a band. Though truly it feels as though I'm slighting you to define it so irreverently. Sure… the semantics. It is a group of guys playing indie music. Genres, directions and influence oh my. The way I see it? You don't blur genre lines as much as you weave in and around them. Like a dancer trained in the art of the pole, you wrap yourself around every angle of that steel, climbing to exhilarating heights, effortlessly spinning off in exciting directions but still poised and comfortable in the intimacy of an eye-locking ass-clap. Again… even thinking about it… It moved a little. The ambition to strive for a singular voice and sincerity in music is often the 'unapproachable model sitting alone smoking a menthol at the bar blankly staring above her glass of sherry'. So the mirabilia in you finding that is not lost on me. But to this there is that and to that there is this! An innate humor that often detracts the listener from ever taking you too seriously. Well let's say more seriously than you would ever want. And in that my SWIMM friends the truth you are tapping into does not beg for recognition nor does it parry those listeners with phlegmatic constitution. Cause let's f... (read more)
Jesse Malin / Juliana Hatfield - Bowery Ballroom
July 22, 2017 - New York
Jesse Malin Fresh off the heels of New York Before The War (March 2015), Jesse Malin returns with his latest album, Outsiders, due out October 9th on One Little Indian / Velvet Elk Records. Juliana Hatfield American guitarist/singer-songwriter and author born July 27, 1967 in Wiscasset, Maine.
Gray Haven - The Bowery Electric
July 22, 2017 - New York
Radiant Reveries - The Bowery Electric
July 22, 2017 - New York
Adhoc Presents: Buck Gooter / Eartheater / the Dreebs / Sunk Heaven - SILENT BARN
July 22, 2017 - New York
The Big Littles - American Folk Art Museum
July 22, 2017 - New York
They are both dads of super cute toddlers, they both live in super cute Brooklyn and together they make up the Big Littles, a super cute acoustic pop rock duo that deftly walks the tightrope of making genuinely enjoyable music for kids and for grownups. If they don't sound super cute enough, Matt plays a little guitar and Liam plays a little drum set. Super cute.Matt Singer is the singer-songwriter for The Big Littles, a super cute acoustic pop rock duo that deftly walks the tightrope of making genuinely enjoyable music for kids and grownups. Not cute enough? Matt plays a little guitar. Super cute.
Yacht Rock Revival - CONEY ISLAND
July 22, 2017 - Brooklyn
Yacht Rock Revue with Special Guests Robbie Dupree (Steal Away), Matthew Wilder (Break My Stride), Player featuring Peter Beckett (Baby Come Back) and Looking Glass featuring Elliot Lurie (Brandy, You're a Fine Girl)
The Textiles - Kola House
July 22, 2017 - New York
THE TEXTILES IS A FRESH, INDIE-ELECTRONIC GROUP FROM NEW YORK CITY. THE BAND'S DARK POP & DANCE SENSIBILITIES ARE FILLING CLUBS ALL AROUND LOWER MANHATTAN AND THROUGHOUT BROOKLYN. THE TEXTILES' BRAND OF FASHION-FORWARD, ALTERNATIVE MUSIC IS PERFECT FOR THE LIVE STAGE, SPECIAL PRODUCTIONS, AND MULTIMEDIA LICENSING. "THERE'S A NEW BAND IN TOWN PRODUCING A FAMILIAR VINTAGE SOUND CALLED THE TEXTILES. THE TRIO, HAILING FROM BROOKLYN, HAVE A DECIDED NEW-WAVE INFLUENCE, BUT THEIR ROCK 'N' ROLL STYLE MAKES YOU WANT TO TAP YOUR FEET AND GET UP AND DANCE. THE TEXTILES ARE A BAND TO BE EXPERIENCED LIVE"~ THE DELI MAGAZINE
Siege (Final Area Appearance!), Trigger Plays John Zorn's Bagatelles, Wicked King Wicker - Saint Vitus
July 22, 2017 - Brooklyn
TRIGGER plays John Zorn's Bagatelles will greene - guitar simon hanes - bass aaron edgcomb - drums
An Evening with Graham Nash - Sold out Call for Waitlist - Landmark on Main Street
July 22, 2017 - Port Washington
Legendary singer-songwriter Graham Nash is a two-time Rock and Roll Hall of Fame inductee - with both Crosby, Stills, and Nash and the Hollies. He was also inducted into the Songwriter's Hall of Fame twice, as a solo artist and with CSN, and he is a Grammy Award winner. Graham Nash's passionate voice has often been heard in support of peace, and social and environmental justice. The No Nukes/Musicians United for Safe Energy (MUSE) concerts Graham organized with Jackson Browne and Bonnie Raitt in 1979 remain seminal benefit events. In 2011, Graham was instrumental in bringing MUSE back to the forefront with a concert to benefit Japan disaster relief and groups promoting non-nuclear energy worldwide. During this tour, Graham is partnering with the Guacamole Fund and Musicians United for Safe Energy (M.U.S.E.) to raise funds on its behalf by offering you special benefit seating.* M.U.S.E. is a non-profit organization that supports organizations worldwide that promote safe, alternative non-nuclear energy. See below for pricing and restrictions. In September 2013, Nash released his long-awaited autobiography Wild Tales, which delivers an engrossing, no-holds-barred look back at... (read more)
The Summer Done Right Series - The Bronx Brewery
July 22, 2017 - Bronx
In partnership with Underboss Productions, Lord Finesse and The Bronx Brewery present The Summer Done Right Music Series. July 22nd is the second date in the series and will feature artists including Lord Finesse, Nina Azucar and Raine Torae. Food will be provided by Dinosaur BBQ. We recommend buying in advance to secure tickets at this lower price, as they will be raised to $15 at the door.
Damien Escobar The Heart and Soul Tour - Garde Arts Center
July 22, 2017 - New London
An evening with two-time Emmy Award winning urban / rock / hip-hop / classical violinist, Damien Escobar. With stand-up comedy show opener featuring John Perrotta, hosted by Marvy Marv, DJ Craig G and Jenny Boom Boom. Easy come, easy go; was the lesson two-time Emmy Award winning violinist Damien Escobar learned when he and his brother walked away from a multi-million dollar brand that took ten years to build. The now 27-year-old's claim to fame came early on in his teens when he, alongside his brother, appeared on "America's Got Talent" as Nuttin' but Stringz. Two urban kids from Jamaica, Queens, playing a blend of hip hop and classical melodies with a violin was somewhat surprising to viewers, and unique to say the very least; and the duo quickly shot to stardom– appearing in commercials and movies, touring, and even adding a platinum selling album to their accolades. Since re-launching his career, Escobar boasts of 200K downloads from his first R&B mixtape, "Sensual Melodies"; and has more than a few notable solo headliner performances under his belt including: CBS Upfront Presentation, Food & Wine Magazine's Best New Chef Awards, Indy Car Championship Awards, Major Lea... (read more)
Live Music - Otto's Shrunken Head
July 22, 2017 - New York
9PM Invading Species 10PM Eleventh Hour 11PM Ratas En Zelo 12AM The Breaking Sounds
Ceg Presents Phish After Parties with Twiddle - Irving Plaza
Through July 22, 2017 - New York
Featuring: Twiddle Show Info: CEG Presents Phish After Parties with Twiddle Special Offers: VIP Balcony, VIP Deck GA standing room & VIP options available. Accessible accommodations should purchase a General Admission ticket and will be taken care of at the venue day of event. For over 150 years, Irving Plaza has been one of New York City's premier entertainment sites. Located just minutes from Union Square, the famed red marquee has displayed the names of thousands of artists, bringing them together with fans all throughout the city. Enjoy a cold beverage from our wide selection of drinks, and kick back in our lounge area before the show. No matter what genre, Irving Plaza shows are like no other. Want to get inside information on tons of awesome shows like this one? Sign up for our newsletter to be notified about all things Irving Plaza, including presales, special offers, and ticket giveaways! Click here to sign up! Follow us on our socials! Facebook: /IrvingPlaza Twitter: @IrvingPlaza Instagram: @IrvingPlaza Snapchat: IrvingPlazaNYC
Lotion, Haram, Dss, Witchtrial, Urchin - Sunnyvale
Through July 22, 2017 - New York
The modern wave of NYC hardcore birthed in the mid-aughts by bands like Crazy Spirit, Dawn of Humans, and Hank Wood & The Hammerheads, though still in tact, started to shift a little over a year ago. In the time frame between the 2014 and 2015 iterations of New York's Alright, the scene essentially drew and quartered itself, symbolically bookending a vital chapter in the contemporary scene on what would end up (supposedly) being the last year of the fest. Some found the light mangled at the altar of classic rock (Cheena), Haram ?Nader Habibi is a frizzy-haired and heavily tattooed Lebanese-American from Yonkers, New York. He has a fondness for mesh tank tops, large earrings and raging hardcore punk. (DC, mems of Warthog, Pure Disgust, Firewalker, Protestor, Ajax, Barbed Wire) Raw Punk/HC from New York area, featuring members of Narcoleptics and Razorheads. "Damn good Demo with elements of raw and fast crust/d-beat!" "Grab it, play it loud !!!!!"
Raq - Mercury Lounge
Through July 22, 2017 - New York
Self-described as high performance rock n roll, RAQ has been touring as a four piece band for over 15 years. Their unique sound featuring complex song structure and quirky-yet-accessible lyrics has their older fans wishing the band was still full time and the younger generation wondering what they have missed. There is little doubt after all these years that RAQ still delivers tremendously when it comes to live improvisational rock. The band met in Burlington, Vermont, where they first called themselves "Shadraq", but decided to shorten the name to RAQ before cutting their debut album "Shed Tech" in March of 2001. In 2002, the band saw original keyboard player, Marc Scortino, leave the band and replaced by Todd Stoops. Stoops joined Chris Michetti (guitar), Jay Burwick (Bass) and Greg Stukey (drums) to make up the band for the remainder of the decade. The band went on to release "Carbohydrates Are the Enemy" later that year and set out for their first national tour. In 2006, RAQ released their third album "Ton These." The band took a brief hiatus from 2012-2014 to pursue some other projects and plays currently with the 3 founding members: Michetti, Burwick and Stoops who are now... (read more)
Bob Oxblood - Pete's Candy Store
July 23, 2017 - New York
$5 suggested donation; Synth/Folk Rock
Toad the Wet Sprocket (Late Show) - City Winery
July 23, 2017 - New York
Toad the Wet Sprocket share in the kind of musical chemistry that can only come from meeting in high school and writing, recording and touring on albums over the course of those 25 years. After "Bread & Circus," they followed with "Pale" in 1990, "fear" in '91, "Dulcinea" in 1994, and "Coil" in 1997, as well as some compilations and rarities compilations along the way. While most will feel the comforting familiarity of the Billboard-charting hits, "Walk on the Ocean," "All I Want," "Something's Always Wrong," and "Fall Down," new fans will also be well familiar with their new hits such as "California Wasted" which continues to climb the charts. Even with a period of the band members weaving in and out of each other's musical lives, the same creative curiosity that inspired the band to form in 1986 has brought them full circle to come back together again. Toad the Wet Sprocket's last album "New Constellation," which was launched with an impressive #3 most funded Kickstarter Campaign in music for the year, was the bands' first new album in 16 years when released in 2013, and features the singles "New Constellation", "The Moment", and "California Wasted." The band's current release, t... (read more)
Toad the Wet Sprocket (VIP Package Available) - City Winery
July 23, 2017 - New York
Toad the Wet Sprocket (Glen Phillips on lead vocals and guitar, Dean Dinning on bass and vocals, Todd Nichols on lead guitar and vocals, and Randy Guss on the drums) share in the kind of musical chemistry that can only come from meeting in high school and writing, recording and touring on albums over the course of those 25 years. After "Bread & Circus," they followed with "Pale" in 1990, "fear" in '91, "Dulcinea" in 1994, and "Coil" in 1997, as well as some compilations and rarities compilations along the way. While most will feel the comforting familiarity of the Billboard-charting hits, "Walk on the Ocean," "All I Want," "Something's Always Wrong," and "Fall Down," new fans will also be well familiar with their new hits such as "California Wasted" which continues to climb the charts. Even with a period of the band members weaving in and out of each other's musical lives, the same creative curiosity that inspired the band to form in 1986 has brought them full circle to come back together again. Toad the Wet Sprocket's last album "New Constellation," which was launched with an impressive #3 most funded Kickstarter Campaign in music for the year, was the bands' first new album in 16... (read more)
The Atomic Bitchwax, Mirror Queen, Rattlesnake - Knitting Factory Brooklyn
July 23, 2017 - Brooklyn
Siriusxm's Coffee House Live Tour: Joshua Radin & Rachael Yamagata - Knitting Factory
July 23, 2017 - Brooklyn
Joshua Radin (Singer-Songwriter) Rachael Yamagata (Alternative Rock) Brandon Jenner (Singer-Songwriter)
The Van Pelt, Sunshine & the Rain, Suicide Pact - Saint Vitus
July 23, 2017 - Brooklyn
The Van Pelt, led by songwriter Chris Leo (The Lapse), with drummer Neil O'Brien (Butterflies of Love), and a rotating cast, including bassist Toko Yasuda (Blonde Redhead/Enon), released their debut full-length, Stealing From Our Favorite Thieves, in 1996, followed by Sultans Of Sentiment, the following year, on the Gern Blandsten (Ted Leo, Liars, Rye Coalition, Weston, Chisel, Canyon, etc.) label, before parking the van in the garage, and calling it a day, moving on to other projects.
Sweet Dreams Sundays - Friends & Lovers
July 23, 2017 - Brooklyn
Crown Heights' 80s Night every Sunday at 8pm 80s Pop // Punk // Glam // New Wave w DJ Esquire
Mr. Dynanite! Celebrating the Music of James Brown - Friends & Lovers
Through July 23, 2017 - Brooklyn
Ladies and gentlemen, put on your hot pants and get on up! Take the night train to FnL cuz we've got a bag of our own to drive your funky soul! Mr Dynanite: A James Brown Tribute party is back! JB originals, collaborations, remixes, records he produced, and the hip hop that samples him all night. What better way to celebrate The Godfather of Soul than with the Soul Brotha Number 1, Pete Rock. This man is one of the very greatest hip hop producers of all time. He's also an incredible DJ and one of the very biggest James Brown fans we know. It's always incredible to see PR spin, but we can't overstate how excited we are to see him pay tribute to one of his greatest musical influences. Pete Rock will be joined by two of our very best resident selectors and fellow James Brown fanatics, DJ Esquire and Dash Speaks.
Rock and Roll Will Never Die - UCB Theater - Chelsea
Through July 26, 2017 - New York
The Classic West Eastport Music Extravaganza was once the biggest music festival of it's time. Those days are long gone, so enjoy one last festival with a group of down on their luck musicians and watch it all burn in flames!
Electric Feel Dance Party - The Bowery Electric
Through July 29, 2017 - New York
Weekend dance party featuring all top 40 hits - today and yesteryear. 5 bars, 2 floors. One of NY's long running weekend dance parties. The party begins at 10pm and rocks til 4am. The music encompasses your favorite party and sing along rock and pop tunes, both classic and contemporary hits. Get ready to go all night long! DJ Gina Bon Jersey is at the head of The Electric Feel Party each weekend at The Bowery Electric. Her notoriety is chronicled in Black Book and Spin Magazines. DJ Jordan Stern & DJ Bobby B. will also be spinning to make sure your night is fantastic!
Shaina Taub - The Public Theater
Through August 04, 2017 - New York
Songwriter/performer Shaina Taub sets up camp this year at Joe's Pub with a monthly concert residency. Each show will be a creative laboratory as she and her band debut new songs. You can also expect lots of selections from Old Hats and Visitors as well as special guests joining along the way. April 28th - Special Guests: Ato Blankson-Wood (star of Stew's The Total Bent) Kate Ferber (One Child Born: The Music of Laura Nyro) May 19th - Special Guest: Rachel Bloom (star/creator of The CW's Crazy Ex-Girlfriend) June 26th - Special Guest: Jo Lampert (Joan of Arc) July 19 - Special Guest: Ali Stroker (Glee, Spring Awakening) "The singer and songwriter Shaina Taub belongs to a breed of performers who, apart from being artists, are gravitation forces around whom others cluster like filings to a magnet." - The New York Times
Kids Gone Phishing: Baker's Trio 'Phamily Concerts' with Uncle Ebenezer - Brooklyn Bowl
Through August 06, 2017 - Brooklyn
Admission: $10 per person (child or adult). Children under one are free. Each workshop is 60 minutes long and is specifically designed for children 7 and under, but all members of the family are welcome to this family show. This ticket is for the Rock n Roll Playhouse Workshop. Brooklyn Bowl opens for No Cover, All Ages Family Bowl at 12PM as well. By attending this event, I consent to my image (with or without my voice) being included in photographs and/or film and videotape of the event, and give Brooklyn Bowl, The Rock and Roll Playhouse and their respective licensees and assigns the absolute and irrevocable right and permission to use and publish such content in any and all media, whether now known or hereafter.
Phish - Madison Square Garden
Through August 06, 2017 - Midtown
PHISH has announced plans for The Baker's Dozen, an unprecedented 13-night run at New York City's Madison Square Garden, set for Friday, July 21 through Sunday, August 6. The Baker's Dozen brings the band's total performances at the famed arena to a remarkable 52 in the years since their Garden debut in December of 1994. With these 2017 performances, PHISH joins a small, elite group of artists that have played over 50 shows at Madison Square Garden, including Elton John, Billy Joel and the Grateful Dead. Tickets to The Baker's Dozen will be available as a 13-show package for the price of 12, or as individual nights. An online ticket request period for individual tickets and Baker's Dozen packages are available now at Phish Tickets through Sunday, February 12 at 11:59 pm ET. Remaining tickets will go on sale to the general public beginning Friday, February 17 at Noon ET at Ticketmaster only. If tickets remain, they will be available at the Madison Square Garden box office starting on Saturday, February 18 at 10AM. As with Phish's most recent runs at The Garden, all floor tickets will be General Admission. The band's latest studio album, BIG BOAT, released last October via t... (read more)
Clarence Spady Band - Terra Blues
Through August 23, 2017 - New York
k2 Lounge Residency - Rubin Museum
Through September 08, 2017 - New York
During K2 Friday Nights, Café Serai becomes the K2 Lounge, offering a special pan-Asian tapas menu to accompany the evening's DJ and programs. Happy Hour runs 6:00–7:00 p.m. with a two-for-one special on all beer, wine, and well drinks. Coming with a group? Click here to learn more about group reservations. About the DJ David Ellenbogen has been spinning music on New York City's WKCR and a number of other stations since 1997. Scores of Grammy winners have come to speak or play on his shows, and his guests have ranged from members of Steely Dan and the Allman Brothers to jazz legends McCoy Tyner and Yusef Lateef. Ellenbogen spins with the goal of matching the perfect music for the perfect time and place. This often means packing the dance floor but could also be setting an ideal ambience for yoga or intense conversation. All four years of his Ragas Live Festival (a broadcast which features twenty-four hours of live raga music, performed by more than seventy musicians) and other highlights from his radio shows are available on his NYC Radio Live podcast, which has reached listeners in eighty countries.
Punk Rock Karaoke - Pine Box Rock Shop
Through September 23, 2017 - New York
Stimulate - Drom
Through December 16, 2017 - New York
Advanced Tickets available at http://STIMULATE-ME.com/ our 2017 calendar: 1/15, 2/19, 3/18, 5/20, 4th of July, 8/4, 9/9 (9 Year Anniversary), 10/31, 11/24, 12/16 SAVE THE DATES!! Stimulate Your Senses! the "Fire of Phoenix" the 2017 North American Tour featuring Metropolis Records Recording Artists ? DAWN OF ASHES ? Returning to Stimulate after an intense gig with GOD MODULE in 2014, These hellions of Hollywood are supporting their new "Theophany" and "Daemonolatry Gnosis" albums, resurrecting the sounds and visions of horror, hatred, sexual perversion and other shocking content that is spewed forth in the form of Metal which was created to reflect upon the birth of death, impurity and failure. Now the plague has come to corrupt the flesh of man. with 11 records on various record labels since 2001 (Metal Blade, NoiTekk, Deathwatch Asia, Metropolis Records), Dawn of Ashes started off as a Horror-Industrial act and as the years progressed so did the sound. DOA has always had a strong influence from Metal, Rock & other aggressive forms of music which made the band stand out. Now, the group has incorporated elements from Metal, Rock & Industrial with a new twist of evil... (read more)
Billy Joel - Madison Square Garden
Through December 20, 2017 - Midtown
December 20thBUY TICKETSTHE BILLY JOEL CONCERT ORIGINALLY SCHEDULED FOR JUNE 6 HAS BEEN RESCHEDULED TO DECEMBER 20July 5thBUY TICKETSAugust 21stBUY TICKETSSeptember 30thBUY TICKETSOctober 20thBUY TICKETSNovember 18th In 2014, Billy Joel will be established as the 4th franchise at Madison Square Garden – joining the Knicks, Rangers and Liberty as a resident at the World's Most Famous Arena.
Looking for Free Group Planning Services?
Get free advice on planning your group's trip to New York.
MORE Activity Planner ARTICLES
RESTAURANTS

A sophisticated, elegant steakhouse with generous portions o...

THEATER

Beloved diva Bette Midler and Tony winner David Hyde Pierce ...

SHOPPING

Swiss luxury watch manufacturer for men and women since 1853...

SIGHTSEEING

The only provider of ferry transportation to the Statue of L...