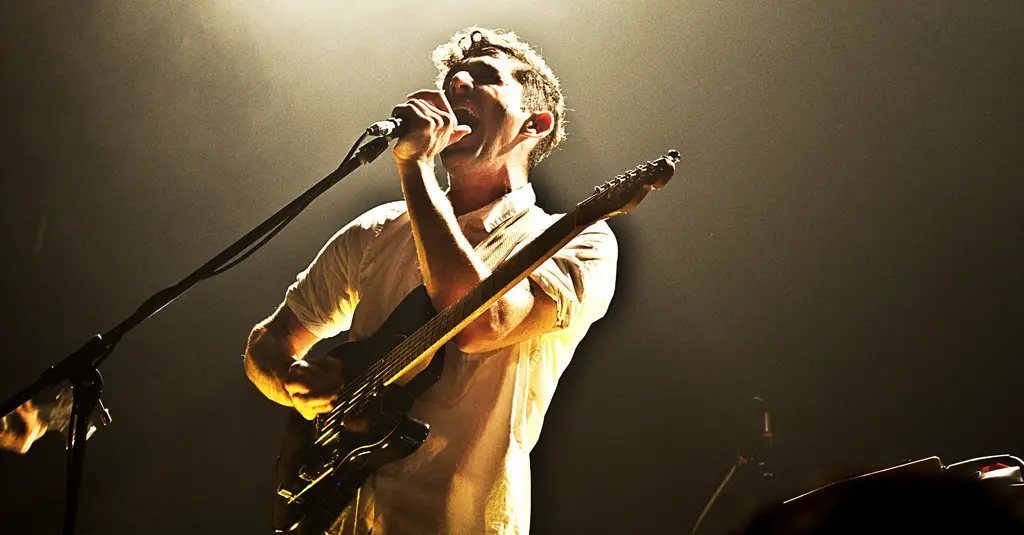 Photo: Mike Cicchetti/Flickr

All of musical greats make their way through the Big Apple at one point or another, making NYC one of the best locations for catching pop and rock shows. Whether you like the big names or go more for the rising talent of the music industry, be sure to snag tickets to these weekend New York City pop and rock shows compiled by City Guide.


CEG Presents Delta Rae - Gramercy Theatre
May 18, 2018 - New York
The landscape of America is sprawling and vast, reflecting a storied past and a looming sense of possibility for the future. That topography and what it can represent is the basis for Delta Rae's second album, After It All, a collection of songs that looks to the folklore and romance of the American frontier as a means of understanding our angst about what is yet to come. It began as a concept album, a story of young lovers who fall on hard times during the recent recession, but throughout the writing and recording process it became clear that Delta Rae's music had to tell stories as the band was personally experiencing them. "Our goals for the record were to make something cinematic, romantic and American," Eric says. "And to make music that we love, which is an ever-changing goal, but something we strive toward." Brittany adds, "We kept coming back to ourselves as we were writing. These songs were integral to our own stories in our own lives. It had to be an honest reflection of what we were feeling instead of being projected onto characters we created.
Elvana: Elvis Fronted Nirvana - Rocks Off
May 18, 2018 - New York
ELVANA - THE WORLD'S FINEST ELVIS FRONTED TRIBUTE TO NIRVANA! From the bowels of Disgraceland, Rock & Roll icons of the afterlife are raised from the dead! Rock & Roll meets Grunge as Elvis fronts Nirvana and gives the band the front man it's been missing since '94. Elvana tear through Nirvana's catalogue whilst splicing in grunged up sections of the king of rock & rolls finest moments, culminating in a whopper mash up of overdrive & old school Rockabilly. It smells like cheeseburgers and teen spirit, daddy-o!
Shane (iamnotshane) - Mercury Lounge
May 18, 2018 - New York
SHANE is a new young artist who smashes through the stereotypes that tend to define pop artists while providing the distinct possibility that his initial notoriety is only the start of a spectacular career. That promise is manifest in the remarkable video he created for "Insecure," which has garnered critical acclaim and a remarkable 11 million views across social media since its release, surpassing 4.4 million streams on Spotify. The song is taken from Sad, self-released debut EP. "Insecure" effectively encapsulates that feeling everyone has at one time or another, that sense of sadness that suggests we're somehow unworthy, all but ignored and simply damn near unappreciated. It is, in effect, a tale of triumph over doubt, victory over distant odds, and a lesson in getting the attention that's deserved when it's needed the most. "I'm interested in pop music with an unpopular message, theme or idea," the Los Angeles native explains. "I like taking an unusual message and presenting it in a popular way. Pop culture right now is all about being self-absorbed, people walk around and act like they are some kind of a god to mask their insecurity. So instead, I tried to make a song about... (read more)
Nolatet Brian Haas, Mike Dillon, James Singleton, Johnny Vidacovich - Brooklyn Bowl
May 18, 2018 - New York
Jackson Browne - Beacon Theatre
Through May 18, 2018 - Upper West Side
Yanni 25 - Acropolis Anniversary Concert Tour - Radio City Music Hall
May 19, 2018 - Manhattan
The Hook Club - Club Groove NYC
May 19, 2018 - New York
Using engaging musical arrangements and a wide range of instruments and music technology, The Hook Club stretches the boundaries of live music into experiences that delight crowds for hours on end. Made up of some of the top young musicians in NYC, our unique approach to party music creates a sound unlike anything you've heard before. Visit our site www.thehookclub.band to watch our videos, and make sure to come out and dance with us!
The Last Night Show - The PIT
May 20, 2018 - New York
A late night talk show formerly known as Sunday Night Live. The hosts, Nicole Delsack and Jordan Bialik, perform mini sketches, play games with and interview guests, take calls from viewers watching via Facebook Live Video, and much more. The night will also include performances from musical guest(s). The show will conclude with a group game including audience volunteers and guests from the show.
Oboe Fusion - The Duplex Cabaret Theatre
May 20, 2018 - New York
Oboe Fusion – performing on oboes, vocals and keyboard, this group has a spontaneous performance style and a musical profile like no other! The band has their own renditions of music by George Gershwin, Cole Porter, Gilbert and Sullivan, a special arrangement of "Boogie Woogie Bugle Boy," music from the Golden Age of television, classical works by Beethoven and Mozart, Handel's Water Music and more! They have appeared in New York City at Lincoln Center, at Town Hall, and at the Catch a Rising Star Comedy Club. The individual members of the band have appeared with major orchestras across the country and performed for many Broadway productions. The band features Blair Tindall, author of "Mozart and the Jungle," noted oboe soloist Tom Gallant, and vocalist and English Hornist Marilyn Coyne. $25 Ticket in Advance & a 2 Drink Minimum in the Cabaret Theatre* $30 Ticket at the Door (plus service fee) & a 2 Drink Minimum in the Cabaret Theatre* *Drinks Must be purchased In the Cabaret Theatre to count towards the Minimum.
Rock The House! A Party For The Park! - The Old Stone House
Through June 02, 2018 - Park Slope
SAVE THE — DATE ­ OSH'S ANNUAL PARK PARTY IS SATURDAY, JUNE 2 @ 7PM Drinks, Dinner and Dancing to Support Gardens and Playspaces!