Pop and Rock Shows in New York City This Weekend - October 12-October 14
October 8, 2018 - by CG Directory Editor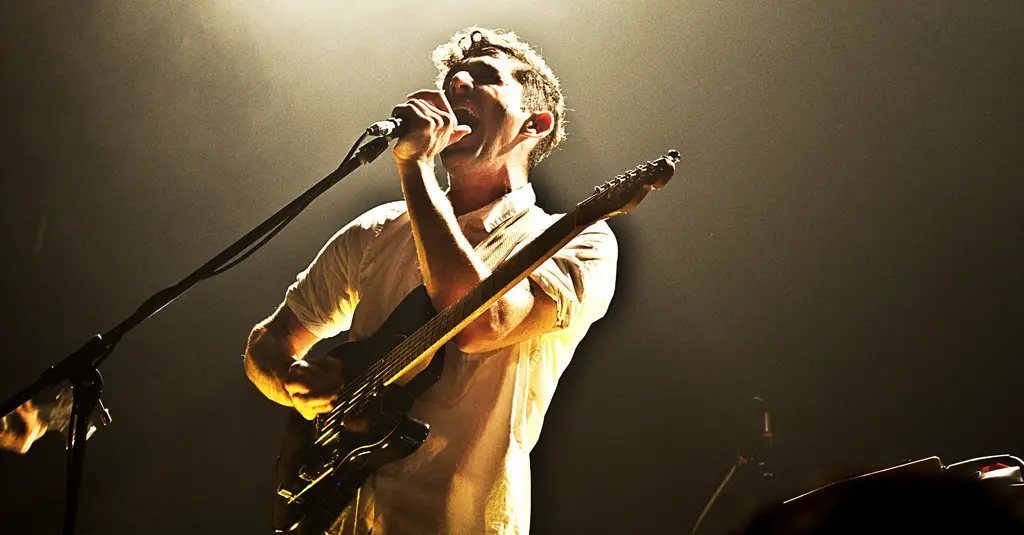 Photo: Mike Cicchetti/Flickr

All of musical greats make their way through the Big Apple at one point or another, making NYC one of the best locations for catching pop and rock shows. Whether you like the big names or go more for the rising talent of the music industry, be sure to snag tickets to these weekend New York City pop and rock shows compiled by City Guide.


LPR X: Django Django - (Le) Poisson Rouge
October 12, 2018 - New York
The Shacks. Fronted by 20-year-old singer/bassist Shannon Wise and 21-year-old guitarist/producer Max Shrager, The Shacks are already well on their way to becoming one of the year's big breakouts, and their remarkable debut album, 'Haze,' solidifies their status as a band with ability to deliver on the well-deserved buzz. When Max and Shannon met in high school, a bond was created that has permeated their music since the Shacks first incarnation four years ago. That chemistry lies at the heart of 'Haze,' a record so hypnotic and seductive that it feels more like a whispered late-night secret than a young band's debut. Produced together by Shrager and Big Crown co-founder Leon Michels (who's played with Bradley, Sharon Jones, and Fields in addition to working with The Arcs, Lana Del Rey, and countless others), the album was recorded in bits and pieces between Shrager's basement and Michels' Diamond Mine studio, which the Observer dubbed "the Shangri La of Soul." 'Haze' opens with the title track, which is, appropriately enough, the first song Shrager and Wise ever wrote together. It's a spare, smoky tune that shimmers and sparkles as it shifts in and out of focus, and it's an ... (read more)
The Revolution - Sony Hall
Through October 12, 2018 - New York
General Admission Only
The Midtown Men - St. George Theatre
October 13, 2018 - Staten Island
As original cast members of Broadways Jersey Boys, they took the world by storm. From the development of Jersey Boys, through their historic Three season run on Broadway, THE MIDTOWN MEN are together again, doing what they do best, Sixties Hits With A Modern Twist. Tony Award winner Christian Hoff, Michael Longoria, Daniel Reichard and Tony Award nominee J. Robert Spencer are taking their sensational sound on the road, bringing to life their favorite Sixties Hits from The Beatles, The Beach Boys, Motown, The Four Seasons and more.
Tony! Toni! Tone! Shelia E Deniece Williams - Lehman Center for the Performing Arts
October 13, 2018 - Bronx
Tony! Toni! Toné! crashed out of their Oakland neighborhood in 1988 with their Gold debut album Who? Which spawned the hit "Little Walter". In 1990, to both critical and popular acclaim, their second album The Revival garnered four # 1 Billboard hits including Feels Good, Whatever You Want, The Blues and It Never Rains (In Southern California) all went Platinum. Not to mention more hits like Anniversary, Lay Your Head on My Pillow, and Slow Wine. Sheila E is an American percussionist, singer, author, and actress and former drummer of Prince. After leaving the group in 1983, Sheila began a successful solo career, starting with her critically acclaimed debut album, The Glamorous Life. The album's title-track single The Glamorous Life peaked at number 7 on the Hot 100 and also topped the dance charts for two weeks in August 1984. She became a mainstream solo star in 1985 following the success of the singles, The Belle of St. Mark, Sister Fate, and A Love Bizarre with the latter becoming one of her signature songs.
GOYA FOODS presents THE LEHMAN CENTER PERFORMING ARTS SERIES Celebrating the 50th Anniversary of Lehman College TONY! TONI! TONE!, SHEILA E, DENIECE WILLIAMS - Lehman Center for the Performing Arts
October 13, 2018 - Bronx
Lehman Center for the Performing Arts and GOYA FOODS presents three Legendary Soul, Pop, and R&B Acts in one night! TONY! TONI! TONE! ("Feels Good", "Whatever You Want"), SHEILA E ("The Glamorous Life", "A Love Bizarre"), and DENIECE WILLIAMS ("Free", "Too Much, Too Little, Too Late", "Black Butterfly", "Let's Hear It For The Boy") perform in celebration of Lehman College's 50th Anniversary on Saturday, October 13th, 2018 at 8pm. Produced by Lehman Center. This concert continues the completion of the first phase of renovations at Lehman Center for the Performing Arts. Concert goers will find that the lobbies have been upgraded for ADA compliance with new ramps and carpeting, and the interior of the theater will have new seating, carpeted aisles, and finished flooring as well. The $15.4 million dollar refurbishment of the Center, which is expected to be completed by mid-2019, will also include 5,400 square feet of enlarged space, with a new main entrance and a redesigned box office, plus new administration offices and restroom facilities on the first and mezzanine floors, and an elevator. The Center seats 2,278 people in the concert hall and is the largest of its kind in the borou... (read more)
Fall Music Fest - Tompkins Square Park
October 13, 2018 - NYC
Fall Music Fest is a free music show that will be held on Saturday, October 13 at Tompkins Square Park. It will feature some great local NYC groups including GIFTSHOP, the Hell Yeah Babies, the Sloe Guns and Stevie 6String. It will also feature a major "Get out the vote" component and several NYC Council members and others will be speaking.
Janis Joplin Tribute with Lisa Polizzi : CLASSIC ROCK - The Triad
October 13, 2018 - New York
Long Island native Lisa Polizzi has been gigging all over Long Island since 2012 with her cover band The Lisa Polizzi Band & has appeared on televised singing competitions such as Lucky Break & NY Star of the day which she won her episode. In 2016 Lisa decided to put together a tribute to the one who was her biggest musical inspiration the queen of rock blues Janis Joplin who at the age of 27 passed away too soon in October of 1970. Lisa Polizzi & her Janis Joplin Experience making their NYC debut Oct. 13th 2018 celebrating the life & music of Janis Joplin. Please note: there is a 2 Beverage Minimum per person at this venue
Nine Inch Nails: Cold and Black and Infinite North America 2018 - Radio City Music Hall
October 13, 2018 - New York
Nine Inch Nails bring COLD AND BLACK AND INFINITE NORTH AMERICA 2018 to Radio City Music Hall on October 13th & 14th with support The Jesus and Mary Chain, plus Kite Base (Oct 13) & Daniel Avery (Oct 14).
Maroon 5 - Madison Square Garden
Through October 15, 2018 - New York
Les Miserables - Landmark Theatre
Through March 31, 2019 - Syracuse
Cameron Mackintosh presents the new production of Alain Boublil and Claude-Michel Schönberg's Tony Award-winning musical phenomenon, Les Misérables, direct from an acclaimed two-and-a-half-year return to Broadway. With its glorious new staging and dazzlingly reimagined scenery inspired by the paintings of Victor Hugo, this breathtaking new production has left both audiences and critics awestruck, cheering "Les Miz is born again!" (NY1). Set against the backdrop of 19th-century France, Les Misérables tells an enthralling story of broken dreams and unrequited love, passion, sacrifice and redemption – a timeless testament to the survival of the human spirit. Featuring the thrilling score and beloved songs "I Dreamed A Dream," "On My Own," "Stars," "Bring Him Home," "One Day More," and many more, this epic and uplifting story has become one of the most celebrated musicals in theatrical history. Seen by more than 70 million people in 44 countries and in 22 languages around the globe, Les Misérables is still the world's most popular musical, breaking box office records everywhere in its 32nd year. Run Time: 2 hours and 55 mins including 18 min intermission
Looking for Free Group Planning Services?
Get free advice on planning your group's trip to New York.
MORE Activity Planner ARTICLES
RESTAURANTS

Multi-concept restaurant offering modern Japanese cuisine, a...

THEATER

In a heartbeat, 38 planes with 6,579 passengers were strand...

SHOPPING

The world's largest source of cameras, camcorders, and more ...

SIGHTSEEING

SPYSCAPE is the world's preeminent spy museum and experience...