Random Happenings in New York City This Week - January 6-January 13
January 6, 2019 - by CG Directory Editor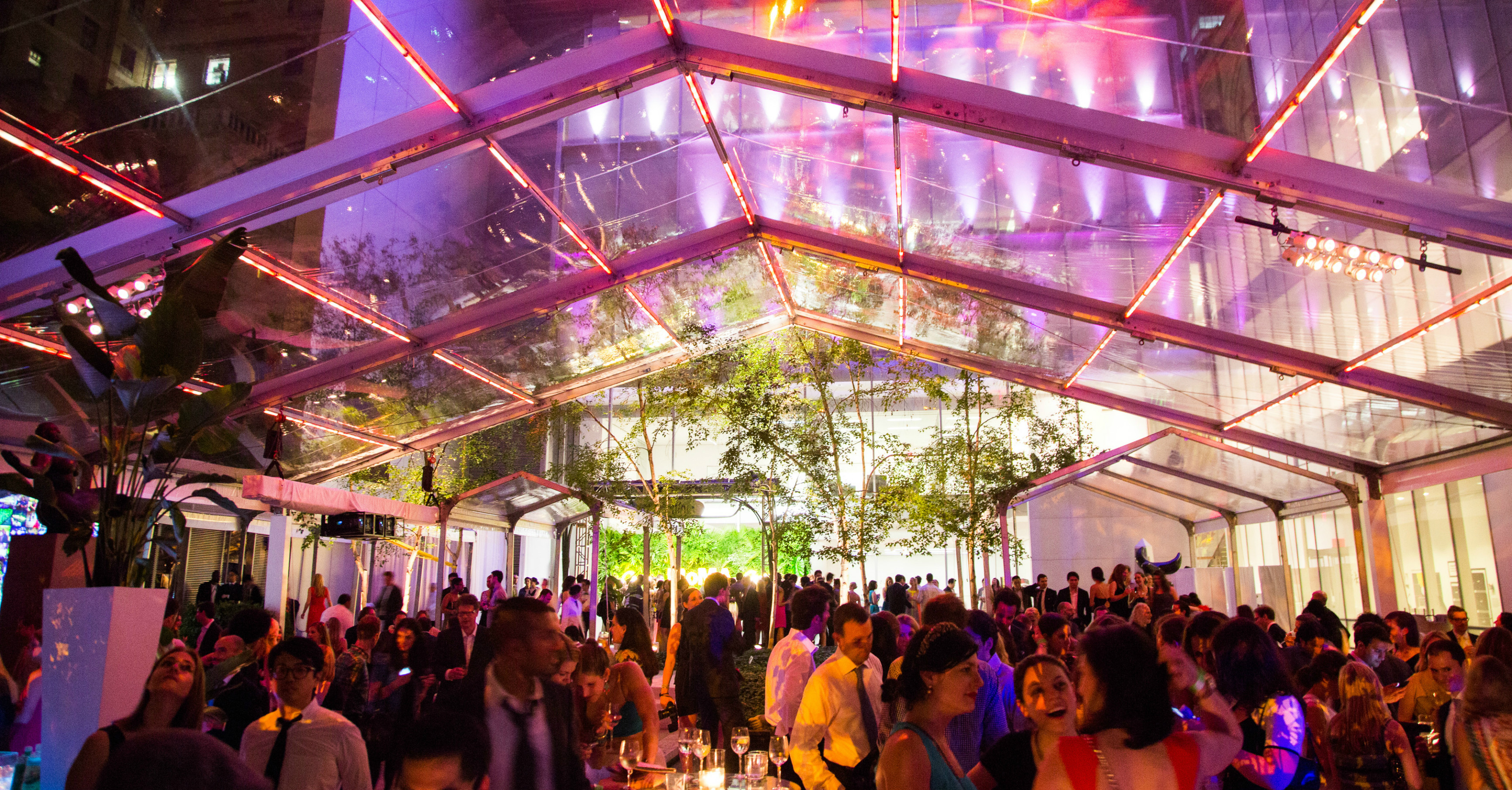 Photo: Nicholas Ruiz/Flickr / 2013 Scott Rudd

If you're looking for the best of miscellaneous things to do in NYC, check out City Guide's 'Potpourri' category, which has dining specials, pop ups, shopping, charity events, literary events, lectures, readings, awards shows, galas, and even more.


Open Mic - Pete's Candy Store
January 06, 2019 - Brooklyn
The Open Mic at Pete's has been running for almost 20 years and has provided a springboard for many a New York performer, now booking gigs around the city and beyond. Join host Bruce Martin in Pete's intimate music room for a lively night of performances.
Drag Brunch at the Highline Ballroom: Cocktails Included With Full Open Bar - Highline Ballroom
January 06, 2019 - New York
Grab your best friends and head over to Drag Brunch. Spice up your Sundays and unleash your inner diva at Voss Events' Drag Brunch with boozy brunch and a fabulous drag show starring the city's top female impersonators. Drag-queen royalty like Shequida, Bootsie Lefaris, Pattaya Heart, Jada Valenciaga and Sugga Pie Koko, along with special guests from RuPaul's Drag Race, are set to be among those providing plenty of quality entertainment at this all-inclusive event at New York's Highline Ballroom. Tell all the boys, Sunday mornings are about more than football this year.
Josh Gachette & His Pioneers (Record Release Show) - Mercury Lounge
January 06, 2019 - New York
Age Limit: 21 and Over It's high octane, country music for the urban frontier! The brainchild of Joshua "The Cut" Gachette bids NYC farewell, with Nashville twang and Caribbean dub. The Cut spent his whole life in Queens, NY and "Pioneers" tells his story. He's enlisted His Pioneers: The Hessian, The Beam and The Class, to eulogize Old Queens. Sixty years ago a realtor called Queens "country living in the city." He couldn't nowadays. New developments in Astoria and Long Island City are pulling Queens in. Manhattan has grown out into the frontier, and the frontier is pushing into the hinterlands. We have more places to run away from and fewer places to run away to. The government has found all the "empty" land, and invited companies to "improve" that land. The first settlers pushed the last "natives" off the land, and now new settlers are pushing out the old. It's a case of lather, rinse, repeat…
Sunday: Adventures in Flight with Douglas Sherman - Nowadays
January 06, 2019 - New York
We love a Sunday dance, so every week we invite one of our favorite parties to light it up from 3pm 'til 9pm. We've got seasonal drinks at the bar, our full menu available from the kitchen, fire pits blazing out back and selectors rocking on the indoor hi-fi all day long. Douglas Sherman is an integral member of the Loft and Joy families, so it should come as no surprise that he carefully considers the entire experience of a party, from audio quality to decor (he and his team are legit balloon artists). His bag is always loaded with extraordinary tunes, old and new, and he pays such close attention to the little details in the audio that he can bring out nuances in our sound system that almost no one else can. Even if we think we know a record well, he can still manage to surprise us. Come join in the discovery.
Excel Bootcamp - General Assembly
January 06, 2019 - New York
The bootcamp is designed to provide participants with a general overview of Excel topics and specifically more knowledge of several different functions. It combines most of the material from the two workshops into an intense one-day session. Given the short timeframe and large amount of topics covered, participants are expected to be able to learn quickly. The bootcamp is designed for participants who can pick up material quickly and are looking to go from relatively little knowledge of Excel to being able to achieve complex tasks in just one day.
Gene Baker - Pete's Candy Store
January 06, 2019 - Brooklyn
If I was told that this act was discovered hiding in a cave, after taking cover in 1939 and never knowing it was safe to come out, I would believe it. Evolution in isolation brings strange fruit. These are no Blue Footed Boobies, but weird things
Free Golden Globe Awards Screening Party - Littlefield
January 06, 2019 - Brooklyn
In anticipation of February's Academy Awards, we're throwing our first Golden Globes Screening Party at littlefield on Sunday, January 6! For you early birds we'll be starting with the E! red carpet coverage at 6pm, leading up to the awards ceremony hosted by Sandra Oh and Andy Samberg projected on the big screen. The Golden Globes may be the low-budget version of the Academy Awards, but we'll still give you a free glass of champagne (with RSVP here) upon your arrival, and littlefield's full bar will have themed-drink specials all night. Hangry? There'll also be food available for purchase from sister restaurant Parklife's in-house taqueria, El Atoradero.
Harlem Gospel Choir - Sunday Gospel Brunch - All You Can Eat Buffet - Sony Hall
January 06, 2019 - New York
All Brunch prices do not reflect applicable gratuity or additional beverages. Each guest will be presented with a bill for the optional 18% gratuity. The Choir brings their experience of Harlem and the Black Church to Times Square in a foot stomping, hand clapping show for fans from around the world. The home-style "all you can eat" southern buffet is guaranteed to fill the hole in your soul, and the Choir's joyous performance will have you dancing on the stage.
Darlene Love - Sony Hall
January 06, 2019 - New York
"Darlene Love's thunderbolt voice is as embedded in the history of Rock-and-Roll as Eric Clapton's guitar or Bob Dylan's lyrics." *New York Times. The press has also said "Darlene Love and Tina Turner are two of the hardest-working women in show business." Loved and respected by her peers: "Darlene is one of the most talented artists I've ever known." *Cher. "Darlene Love remains, even after all these years, one of the greatest voices in all of pop music. The thrill of listening to her live has not diminished one iota, and whenever I get the chance to hear her work, I run! A great interpreter, flawless intonation, she is as musical as it gets. I love, Love!"
DeepBeats: Deep House Yoga - House of Yes
January 06, 2019 - Brooklyn
DeepBeats DJ George Faya and a guest instructor lead you through an hour of DeepBeats' Vinyasa Flow accompanied by your personal soundtrack of atmospheric deep house grooves. Free refreshments courtesy of our healthy snack partners. ::: Check out the DeepBeats calendar at deepbeatsyoga.com/calendar for this week's instructor ::: Bring your own mat | Limited mats will be available to use for class $2! Yoga, loosely translated from its Sanskrit root – means "union" or "integration" – the bringing together of a sound mind & spirit within a sound body. Riding at the forefront of the new health-conscious clubbing movement, DeepBeats: Deep House Yoga is a union of not just the spiritual and physical, but a fusion of the ancient discipline of yoga with the sounds of today's underground dance music. It brings together the mental and physical benefits of yoga with the spiritual connection we feel to the music we love. 18+ Doors open at 11.45 AM and close 5 minutes after class start time. For your own safety and to respect the other yogis, late comers will not be permitted entry. Refunds are not granted for late comers. ::::::: Community & Accessibility ::::::: This is a space for ev... (read more)
Hobo Pocket - Skinny Dennis Bar
January 06, 2019 - Brooklyn
Hobo Pocket
Pbr - Professional Bull Riders - Madison Square Garden
Through January 06, 2019 - New York
Pbr - Professional Bull Riders
Nick Watt - Pete's Candy Store
January 07, 2019 - Brooklyn
Paradise palms sway through this sound. Gentle shadows sweep your path. You can walk barefoot in this landscape but expect some uncomfortable patches.
The Moth Storyslam Hosted by Peter Aguero - The Bell House
January 07, 2019 - Brooklyn
This event is 21 and over The Moth StorySLAMs are story telling competitions where the stage is open to any and all with a story to tell on the evening's theme.
Ali Zagame - Mercury Lounge
January 07, 2019 - New York
Age Limit: 21 and Over Currently based in Brooklyn, NY, Ali Zagame was raised in Worcester area, MA. At Berklee College of Music, she discovered a love of songwriting and released her first EP, Speak Up Speak Out, in March of 2016. She is now signed to Wampus Multimedia for the release of Brutally Honest, her first full-length album, coming out May 11th, 2018. Ali creates her music to inspire and empower others. Many of her songs, such as 43720, have personal meanings about challenges she has faced.
Code in One Day: Html & Css Bootcamp Remote (Online) - General Assembly
January 07, 2019 - New York
HTML and CSS are the fundamental building blocks of the web. Whether you're a beginner who wants to get started in web development, a designer looking to hand-code their concepts, or a marketer who wants a little more control over their CMS, you'll need to know HTML and CSS to get the job done. This one day workshop is the quickest way to get started building websites. You will dive head first into HTML and CSS, skill up with live coding exercises, and by the end of the day you'll have a working web page to call your own. Madeline O'Moore Freelance Front End Developer An accomplished front end developer and web designer, Madeline has worked in web design/development and e-commerce for over five years. A graduate of NYU's Gallatin School of Individualized Study she has continued to focus her career on the innovative use of technology. She is currently base in Los Angeles but travels often :).
Better Design with Paper Prototyping and Testing - General Assembly
January 08, 2019 - New York
You know what you want when it comes to designing your site, your web app, your anything, but what about your users? User experience is at the heart of building a successful product. In this class, we'll explore the full potential of paper and rapid prototyping and how they can help in explaining and optimizing your design ideas. Get your post-it pads ready, this interactive and hands-on class which will see you building upon your ideas through group exercises and instructor feedback. The instructor help will you think through numerous examples and projects from a users' perspectives by physically mapping out their concerns.
The Moth Storyslam - Housing Works Bookstore Cafe
January 08, 2019 - New York
Regular open-mic storytelling competitions. Open to anyone with a five-minute story to share on the night's theme. Come tell a story, or just enjoy the show!
The Wall - Live Extravaganza - Theatre At Westbury
January 08, 2019 - Westbury
The Wall" Theatrical Extravaganza THE WALL LIVE EXTRAVAGANZA IS A DEEP DIVE INTO PINK FLOYD'S MASTERPIECE AND BEYOND!! The critically acclaimed show travels through every song of The Wall universe with a precision nowhere to be seen. This performance will be played in the half round. The stage will not rotate. This performance will be played to sections B,C,D,E,F and G, Sections B and G are side possible obstructed view. No Seat in the Theatre is more than sixty feet from the stage. Everyone needs a ticket regardless of age. Interested in VIP Membership and Premium Seating for our events? For information please call 516-247-5211. Members get the best seats!
Tasting Class: Whiskey 101 - Fine & Rare
January 08, 2019 - New York
Our most popular class to date. This class gives you an overview of the various styles of whiskey including Bourbon, Rye, Scotch, Irish and other international marks. You will nose, taste and evaluate a diverse selection of whiskey.
Accessories the Show - Jacob K. Javits Convention Center
Through January 08, 2019 - New York
The world's largest and longest running juried all-accessories trade event. Showcases fashion resources from virtually every accessory product category. New York editions run concurrently with Moda and Fame.
Happy Hour Karaoke with Matt Hartman - Sid Gold's Request Room
January 10, 2019 - New York
Matt grew up listening to Ben Folds, Elton John, and Billy Joel. When he's not playing at Sid Gold's, you can find him playing on the Internet.
Michael Che - Irving Plaza
January 11, 2019 - New york
Michael Che (born Michael Che Campbell; May 19, 1983) is an American stand-up comedian, actor, and writer best known for his work on Saturday Night Live, where he serves as co-anchor on Weekend Update and co-head writer. Che and Colin Jost were named co-hosts of the 70th Emmy Awards for 2018.[1] He was briefly a correspondent for The Daily Show with Jon Stewart, and has previously worked as a writer for Saturday Night Live. At the end of September 2014, he became a Weekend Update co-anchor for the 40th season of Saturday Night Live, alongside Colin Jost and replacing Cecily Strong.[2]
Greenmarket at Grand Army Plaza - Prospect Park Alliance
January 12, 2019 - Brooklyn
At what other market can you do all your food shopping, sample local wine and explore Brooklyn's favorite park? Established in 1989, the Grand Army Plaza greenmarket is the flagship Brooklyn market. EBT/Food Stamps and WIC & Senior FMNP coupons accepted year-round. For a full calendar of events and a list of sellers, visit GrowNYC.
Looking for Free Group Planning Services?
Get free advice on planning your group's trip to New York.
MORE Activity Planner ARTICLES
RESTAURANTS

Multi-concept restaurant offering modern Japanese cuisine, a...

THEATER

In a heartbeat, 38 planes with 6,579 passengers were strand...

SHOPPING

DataVision is redefining retail with their new, fully intera...

SIGHTSEEING

Located in Times Square in the heart of New York City, Riple...