Random Happenings in New York City This Weekend - November 16-November 18
November 12, 2018 - by CG Directory Editor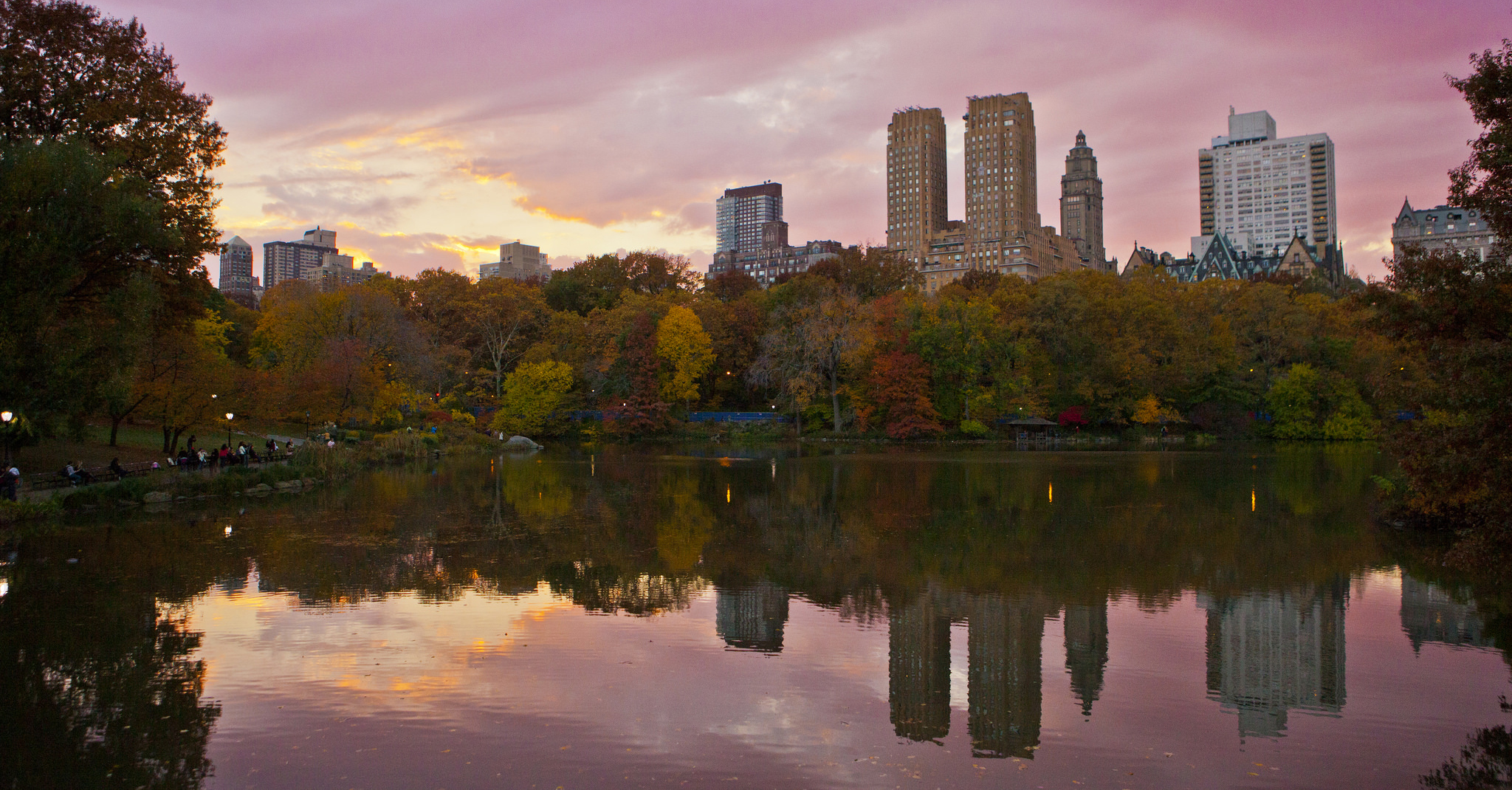 Photo: Anthony Quintano/Flickr

There's always something going on in the world's captial, and City Guide has rounded up the best random happenings in New York City this weekend for those looking to do something a little out of the ordinary. You never know what you'll find going on in the city's many neighborhoods on the weekend, but you'll definitely find something, however miscellaneous it may be.


A World of Plants - The New York Botanical Garden
November 16, 2018 - Bronx
A showcase of the Garden's living collections featuring lush tropical rain forests, cactus-filled deserts, curated displays of palms from around the world, aquatic and carnivorous plants, and much more.
Sustainable Investing Group Meeting - CFA Society New York
November 16, 2018 - New York
References herein to any specific sponsor or service do not necessarily constitute or imply the endorsement, recommendation or favoring by CFA Society New York. CFA Society New York strives to be a community for diverse opinions and differing perspectives, and the views and opinions expressed by speakers, presenters and/or organizers at events do not necessarily state or reflect those of CFA Society New York. CFA Society New York expects all attendees to comply with CFA Society New York's Code of Conduct while attending CFA Society New York events or meetings. CFA Society New York expressly reserves the right, in its sole discretion, to grant or deny access to any individual, or to expel any individual from any CFA Society New York event or meeting.
KGB: NYU Emerging Writers - KGB Bar
November 16, 2018 - New York
Food Cart Tour of Midtown - Bank of America Tower
November 16, 2018 - New York
Get a taste of Manhattan's best street food on this culinary exploration of New York City's most iconic food carts and food trucks. You'll hear the stories of hard-working sidewalk entrepreneurs, learn about the history of street vending, and understand the daily challenges and triumphs of operating these thriving but feverishly demanding small businesses. While the menu changes from week to week depending on which vendors are out that day, gourmet tastings may include Bengali kati rolls, Egyptian falafel, Belgian waffles smothered in a cookie-based topping, and more! This tour is available on Fridays in the Midtown along Sixth Avenue not far from Bryant Park and Times Square.
Double Dare Live - Rochester Broadway Theatre League
November 16, 2018 - Rochester
On your mark, get set, GO! The messiest game show on TV is now the messiest game show on the road. Double Dare Live is coming to your town and will bring all the action and excitement of Nickelodeon's hugely popular TV show to the stage. All the Slime soaking, pie plastering, and booger busting will be hosted by the Double Dare legend himself Marc Summers! Bring your whole family to the show you loved as a child. You might even get chosen to compete to win by answering brain-bending trivia questions, complete messy physical stunts and even run the legendary obstacle course! Don't miss Nickelodeon's Double Dare Live
A World of Plants - The New York Botanical Garden
November 17, 2018 - Bronx
A showcase of the Garden's living collections featuring lush tropical rain forests, cactus-filled deserts, curated displays of palms from around the world, aquatic and carnivorous plants, and much more.
The 7th Annual New York Boylesque Festival - Highline Ballroom
November 17, 2018 - New York
Join us Saturday November 17th for the NY Boylesque Festival's " Main Event" at The Highline Ballroom which features over 20 of the sexiest & most talented boylesque performers from around the globe!
Greenmarket at Grand Army Plaza - Prospect Park Alliance
November 17, 2018 - Brooklyn
At what other market can you do all your food shopping, sample local wine and explore Brooklyn's favorite park? Established in 1989, the Grand Army Plaza greenmarket is the flagship Brooklyn market. EBT/Food Stamps and WIC & Senior FMNP coupons accepted year-round. For a full calendar of events and a list of sellers, visit GrowNYC.
18th-Century Tavern Nights - Queens County Farm Museum
November 17, 2018 - Floral Park
Experience an authentic eighteenth-century dinner prepared over an open hearth and served with period tableware. Traditional recipes and 1770s surroundings will enhance this unforgettable evening! Due to limited seating, pre-paid reservations are required.
Prospect Park History Walking Tour - Prospect Park Alliance
November 18, 2018 - Brooklyn
Explore Prospect Park with a season of special guided walking tours of this iconic park in the heart of Brooklyn, presented by Turnstile Tours in partnership with Prospect Park Alliance. These two-hour tours will examine the Park's many layers of natural and human history, from the flora and geology to the architectural eras visible in the built environment.
The Telephone Show - The PIT Loft
November 18, 2018 - New York
Patrick Keene hosts a show inspired by Chicago's Mullaney Chain, where improvisers call each other one by one to form a team! No one knows what the line-up will be! $1 for both the audience and participants!
Anime Nyc - Jacob K. Javits Convention Center
Through November 18, 2018 - New York
Anime NYC is New York City's anime convention! A showcase of the best of Japanese pop culture in the biggest city in America, Anime NYC brings anime fans and publishers together for three days of unique exhibits, exclusive screenings, extensive panels, and appearances by some of the biggest creators in Japan. Join us for a celebration of Japanese animation, manga, and cosplay in the heart of NYC!
Conservation, Wine & Floral Design - Westmoreland Sanctuary
Through December 06, 2018 - Mount Kisco
Conservation, Wine & Floral Design Presented by Westmoreland Sanctuary Come and enjoy evening discussions on nature and conservation over wine, appetizers and floral design sessions. And bring home a beautiful arrangement… created by YOU!
BX Bootcamp - Bronx Municipal Building Rotunda
Through December 31, 2018 - Bronx
Started planning for next year yet? Ever trained with an Olympian? Come join us for five days of world class training to get 2019 started right. We will be meeting OUTSIDE, in the bitter cold for 50 minute training sessions December 27-31, EARLY each morning at 5 am. You will also recieve a total of 50 minutes remote consultation from Bronx judo Olympian Taraje Williams-Murray and National Strength & Conditioning Association Certified Strength & Conditioning Specialist Adam Marcus. Phone consultations may be conducted by video and cover topics from goal achievement, behavioral modification, healthy habits to correct exercise form and programming. Adam Marcus, CSCS also earned a masters degree in Exercise Science, is a Certified Level 1 USA Weightlifting Coach, a National Academy of Sports Medicine Corrective Exercise Specialist, a KettleBell Concepts Level 2 Instructor, and a Licensed Massage Therapist (LMT). Needless to say, he knows his sh!t.
Looking for Free Group Planning Services?
Get free advice on planning your group's trip to New York.
MORE Activity Planner ARTICLES
RESTAURANTS

Multi-concept restaurant offering modern Japanese cuisine, a...

THEATER

Gaston Leroux's famous period thriller is now one of Broadwa...

SHOPPING

The world's largest source of cameras, camcorders, and more ...

SIGHTSEEING

Located in Times Square in the heart of New York City, Riple...