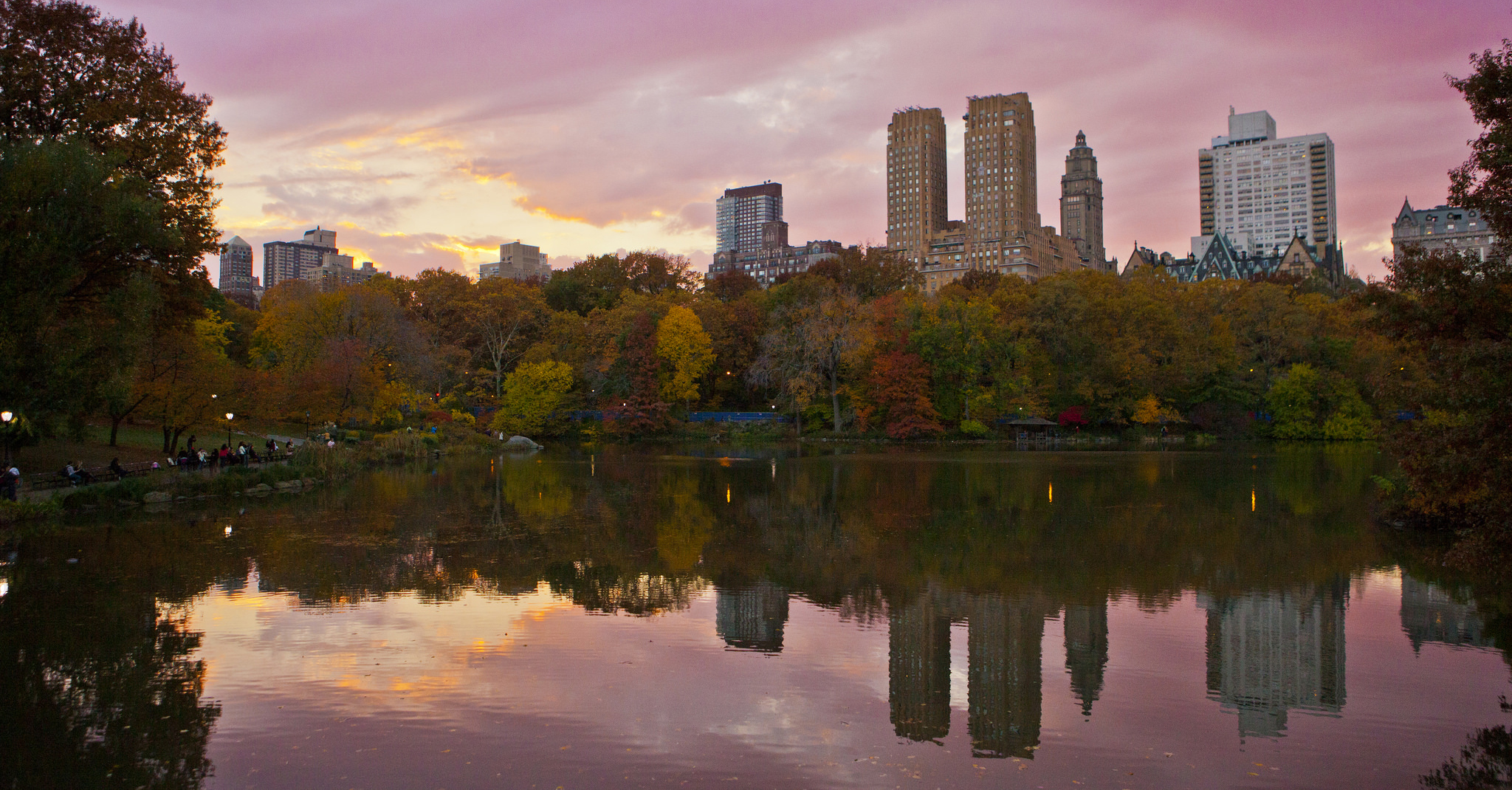 Photo: Anthony Quintano/Flickr

There's always something going on in the world's captial, and City Guide has rounded up the best random happenings in New York City this weekend for those looking to do something a little out of the ordinary. You never know what you'll find going on in the city's many neighborhoods on the weekend, but you'll definitely find something, however miscellaneous it may be.


Be Our Guest: A Disney DJ Night at The Loft - City Winery
September 14, 2018 - New York
Disney Lovers, 90's Kids, or anyone who just wants to "Let It Go…": You're officially invited to BE OUR GUEST. Experience the magic while we spin your fave Disney tracks. Get ready to drunkenly sing your heart out to "Circle Of Life," "Under The Sea," and "Zero to Hero." Don't worry – we're also throwing in the classics from the iconic Mouseketeers: Britney, Miley, Jonas Brothers, Demi, and more. If they were on the Disney channel, they're on our DJ panel. Let's get Bippity-Boppity-Boozed up on FRIDAY, SEPTEMBER 14th with specialty drinks for those bold enough to try a poisoned apple. We can't promise your prince will awaken you from your slumber but it will most definitely knock you out. Costumes encouraged! Bring your prince charming, evil queens, and fairy godmothers. You'll want to make this a part of your world.
RR: Mistress Velvetina's Variety Show - KGB Bar
September 14, 2018 - New York
2 drink minimum.
29Rooms New York - 588 Baltic Street
September 15, 2018 - Brooklyn
We invite you into a realm of abundant thinking, built for creating what's possible. Upon entry, we challenge guests to ditch self-limiting beliefs, and open themselves up to new ideas and unforeseen experiences. At every turn, there's an opportunity to grow, learn, and stretch our minds. The effect is transformational, because when we let our imaginations run free, it completely shifts how we see ourselves and the world around us. ARE YOU READY? TICKET TYPES: 29Rooms General Admission - $39.99 Your 29Rooms General Admission ticket includes: Three hours to expand, explore, and experience our interactive playground (aka plenty of time to let your imagination run wild)! An overload of social inspiration The ability to give back (with a portion of ticket proceeds going to our nonprofit partner)
Suze Orman: Women and Money - Apollo Theater
September 15, 2018 - New York
On this unprecedented one night event, Suze Orman will offer women who are giving so much of themselves, the opportunity to - once and for all - give themselves what they have always deserved. Financial peace of mind. The time has never been more right for women to finally take control of their finances. The lessons, revelations, and shocks of the past few years have made it clear that taking action is the only way to take care of ourselves and our families. Once women follow through on Suze's advice, they will be unburdened from the debilitating weight of worry, fear and shame. This evening is for today's wife, daughter, mother, grandmother and sister and will give women the opportunity to tap into Suze's unique spirit, people-first wisdom, and unparalleled appreciation that for women, money itself is not the end goal. It's the means to live a full, and meaningful, life, that supports their loved ones and their beloved communities.
St. Ives Mixing Bar - St. Ives Mixing Bar
Through September 15, 2018 - New York
The St. Ives Mixing Bar is back starting Friday, June 15th for another summer of fun! Located in the center of the Flatiron neighborhood at 168 Fifth Avenue, the St. Ives Mixing Bar will offer visitors the opportunity to create personalized face scrubs, moisturizers and body lotions from more than 60 customizable combinations, including on-trend ingredients, such as: rose water, yuzu, kiwi, pink grapefruit, and more! A truly unique sensory experience, the St. Ives Mixing Bar will allow guests to see, smell and touch the ingredients that will leave them feeling fresh-faced and glowing. And for those looking to step up their glow game, a new mineral shimmer can be added to any combination of ingredients. The St. Ives Mixing Bar will also be heading online so those who aren't traveling to NYC this summer can still create and ship custom products!
Prospect Park History Walking Tour - Prospect Park Alliance
September 16, 2018 - Brooklyn
Explore Prospect Park with a season of special guided walking tours of this iconic park in the heart of Brooklyn, presented by Turnstile Tours in partnership with Prospect Park Alliance. These two-hour tours will examine the Park's many layers of natural and human history, from the flora and geology to the architectural eras visible in the built environment.
Artisanal Food Pop-Up - Grand Bazaar NYC
September 16, 2018 - New York
Food, glorious food! This special pop-up is all about new food, flavors, and brands from small-batch, locally sourced, and made with lots of love and passion from small businesses and entrepreneurs. Taste and shop everything from infused syrups to masterfully blended hot-sauces to perfectly baked snacks and handcrafted vegan cheeses. This special pop-up will take place inside NYC's biggest and most diverse weekly market - Grand Bazaar NYC. Be sure to come hungry and ready to shop for food and whatever great finds you made discover! 100% of Grand Bazaar NYC's profits are donated to four local public school, benefiting over 4,000 children.
KGB: Sunday Night Fiction - KGB Bar
September 16, 2018 - New York
The Telephone Show - The PIT Loft
September 16, 2018 - New York
Patrick Keene hosts a show inspired by Chicago's Mullaney Chain, where improvisers call each other one by one to form a team! No one knows what the line-up will be! $1 for both the audience and participants!
After School Special 2018: SVA's Alumni Film & Animation Festival - SVA Theatre
Through September 16, 2018 - New York
Featuring some of School of Visual Arts' most accomplished film, television, animation, and visual effects alumni, this week-long festival will include screenings, premieres of new work, and behind-the-scenes looks at cinema & television hits and classics, and all events will feature special Q&As with industry insiders. A full schedule and list of participants is below (subject to change) and can also be found at svatheatre.eventbrite.com. Seating is on a first-come, first-served basis. RSVPs via the Eventbrite pages linked to below are appreciated, but not necessary, and do not guarantee entrance — all screenings are first-come, first-served.
Sunday Yoga - Socrates Sculpture Park
Through September 16, 2018 - Long Island
Socrates offers Vinyasa Yoga presented by 3 unique practioners with varying styles and backgrounds: 9:30am Saturday classes are taught by Jennifer Batson, 11am classes by Morgan Miller; Sunday classes are led by Yojaida Estrella. In all classes, participants flow through a series of connected yoga poses with an awareness of the breath in this welcoming waterfront environment of nature and art.
Backstairs Tours - Lyndhurst Mansion
Through September 16, 2018 - Tarrytown
Backstairs Tours are offered select Saturdays and Sundays at 11:30 AM. Please note that this tour does NOT visit the main rooms of the mansion – please purchase Classic Tour Tickets for the traditional tour experience. If you've taken the Classic Mansion Tour, chances are, you'll be wanting more. This tour looks exclusively at 'behind-the-scenes' areas of the mansion. Come discover how during the Gilded Age and beyond, the staffs at Lyndhurst functioned to provide an efficient and seamless lifestyle for the Merritt and Gould Families! The tour begins with a journey up 79 stairs to the 5th-floor observatory tower. After enjoying the spectacular views of the lower Hudson Valley and Manhattan, you will descend 99 stairs to view the servants' quarters including the butler's suite, root cellar, scullery, kitchen, ice closet, and servants' dining room. The tour will conclude with a visit to the 1911 laundry building. This tour is approximately one and a half hours and because of its physical demands, it is not recommended for individuals with mobility issues.
Gardens, Grounds and Bowling Pavilion – Walking Tour - Lyndhurst Mansion
Through September 16, 2018 - Tarrytown
If you've taken the Classic Mansion Tour, chances are, you'll be wanting more! This challenging one-mile walking tour explores the property's western landscape covering the Gould era formal Rose garden, greenhouse, rockeries with river views and culminates with a tour inside the 1894 Bowling Pavilion. Please be aware that this tour involves extensive walking on uneven, hilly ground and is not recommended for individuals with mobility issues. Please consider your own abilities when signing up for a tour.
Strictly Tango at Washington Square Park - Washington Square Park
Through September 18, 2018 - New York
Dance the night away with Strictly Tango NYC dance school with FREE tango classes and open milonga at Washington Square Park. Strictly Tango brings you "an authentic Buenos Aires Tango feeling." Come with your partner, your friends or come by yourself and find a new dancing partner!
Classic Lyndhurst Mansion Tours - Lyndhurst Mansion
Through September 23, 2018 - Tarrytown
Lyndhurst welcomes all visitors, but please note that all tours of Lyndhurst require walking on hilly grounds and the ability to be standing for approximately one hour. Only the first floor of the mansion is handicap accessible.
Exhibit – Becoming Tiffany: From Hudson Valley Painter to Gilded Age Tastemaker - Lyndhurst Mansion
Through September 24, 2018 - Tarrytown
A groundbreaking new exhibition of works by legendary artist Louis Comfort Tiffany will fill the Lyndhurst Mansion and gallery this summer. Charting the development of Tiffany's career from the 1870s through the early 1900s, the display features more than 50 pieces, focusing primarily on early and rarely-exhibited works. The exhibit includes glass and mosaics from the Haworth Collection in Accrington, England, the hometown of Tiffany's glass foreman, rare textiles from the Mark Twain House, rarely seen early paintings from the Brooklyn and Nassau County Museums and furniture and decorative arts from the Driehaus and other notable private collections. Based on new research, the exhibition conjures little known and unexpected dimensions of Tiffany's career. Works in the exhibition reveal his radical exploration of racial inequality in the North, his work with the Jewish community on synagogues in Albany and Buffalo when such intermingling was not common, his pictorial documentation of rampant industrialization along the Hudson River, his adoption of Orientalist subjects, as well as his close but often difficult relationships with women patrons, collaborators, and designers. In par... (read more)
Historic Trolley Tours - Green-Wood Historic Fund
Through September 26, 2018 - Brooklyn
Experience the most magnificent and historic 478 acres in New York City. Join our expert tour guides to hear fascinating stories of Green-Wood's permanent residents, see breathtaking views of Manhattan, tread where George Washington and his troops fought the Battle of Brooklyn, and much more.
Big City Fishing Sundays on Pier 25 - Pier 25 at Hudson River Park
Through September 30, 2018 - New York
Adults and kids aged 5+ learn how to fish while engaging with trained environmental educators about river science topics. We provide the rods, reels and instruction.
360 Wellness - The Shops at Columbus Circle
Through September 30, 2018 - New York
The Shops at Columbus Circle proudly curates a progressive, four-month wellness series focusing on different themes: Movement Matters, Clean Beauty, Mindful Eating, Conscious Fashion. Join industry leaders and lifestyle experts for live beauty demos, fitness classes, introspective health seminars and eco-friendly fashion exhibits.
Georgia O'Keeffe: Visions of Hawai'I - The New York Botanical Garden
Through October 28, 2018 - Bronx
Pioneering American modernist Georgia O'Keeffe (1887–1986) conveyed a distinct sense of place with innovative depictions of her surroundings, from stark New Mexican landscapes to New York cityscapes. Yet flowers and plants were subjects that engaged O'Keeffe throughout her career. Curated by Theresa Papanikolas, Ph.D., of the Honolulu Museum of Art, this landmark exhibition will offer a rare focus on 20 of O'Keeffe's depictions of Hawai'i from a nine-week sojourn in 1939 while on commission to produce images for a Hawaiian Pineapple Company promotional campaign. A lush exhibition in the Enid A. Haupt Conservatory of Hawaiian flora and a stunning display in the LuEsther T. Mertz Library Art Gallery that includes more than 15 of O'Keeffe's Hawai'i paintings—not seen together in New York since their debut in 1940—will spotlight a transformative experience in the legendary artist's life, revealing O'Keeffe's deeply felt impressions and the enduring influence of the Islands' dramatic landscapes and exotic plants.
For Kids: A Closer Look: Georgia O'Keeffe and Hawai'I - The New York Botanical Garden
Through October 28, 2018 - Bronx
Inspired by O'Keeffe's unique style of representing close-up views of flowers and fruit, children will investigate botanical specimens and create art. Play in our Hawai'ian sandscape-a sandbox inspired by O'Keeffe's landscape paintings featuring real shell and rock specimens to uncover. Pot up a tropical ginger cutting to take home and observe its growth!
The Central Park Walking Tour - Manhattan and Beyond Tours llc
Through October 28, 2018 - New York
The Central Park Walking Tour Daily 12pm—2 hours—2 miles—$25/person Gain a complete picture of Central Park's origins, wit-ness its design, experience the cultural influences and feel the calming effect being in nature brings from the hustle and bustle of city life.
The Central Park Walking Tour - Manhattan and Beyond Tours llc
Through October 28, 2018 - New York
The Central Park Walking Tour Daily 12pm—2 hours—2 miles—$25/person Gain a complete picture of Central Park's origins, wit-ness its design, experience the cultural influences and feel the calming effect being in nature brings from the hustle and bustle of city life.
Center for Architecture Presents: The Fourth Regional Plan - AIA New York | Center for Architecture
Through October 31, 2018 - New York
Presents the Regional Plan Association's (RPA) Fourth Regional Plan. Released in November 2017, the long-range plan addresses urban challenges facing the New York Metropolitan area and envisions innovative schemes for the future of the region.
Great Shipwrecks of New York's 'Great' Lakes and the Hidden Hulks of New York Harbor Exhibits - Hudson River Park's Pier 25 (Thursdays, Saturdays, and Sundays)
Through October 31, 2018 - Manhattan
New York Sea Grant's Shipwrecks of New York's 'Great' Lakes makes its New York City debut and will remain at Lilac through July 4 before making a return appearance at the New York State Fair. This exhibit celebrates the work of marine archeologists and highlights wrecks in upstate lakes, not only Lakes Erie and Ontario but Lake George, Lake Champlain and others. It will be accompanied at Lilac by The Hidden Hulks of New York Harbor curated by Mary Habstritt with contributions from Norman Brouwer, Joan H. Geismar, Elizabeth Meade, Lynn Rakos, Margaret Stocker, and Gerald Weinstein. This new exhibit looks at how and why local archeologists and historians study the abandoned hulks of the harbor and features some of the well-known ship graveyards and hulls found along our shorelines including those found underground at the World Trade Center site. We'll also be screening the documentary Graves of Arthur Kill in the crew mess. Lilac will be open to view the exhibits and tour the ship from 2:00 to 7:00 Saturdays and Sundays and 4:00 to 7:00 on Thursdays through October. This year, we are celebrating Lilac's 84th birthday. She was launched on May 26, 1933.
Nybg Farmers Market - The New York Botanical Garden
Through October 31, 2018 - Bronx
The Garden's farmers market abounds with locally grown produce, fresh baked goods, and other specialty items—every Wednesday throughout summer and into fall. Visit for a wide selection of weekly vendors, rotating artisanal purveyors, and visiting live performers.
Carried on Both Sides: Encounter Three - Knockdown Center
Through November 04, 2018 - Maspeth
Knockdown Center is pleased to present Carried on Both Sides: Encounter Three, a collaborative project by artists Caroline Woolard, Helen Lee, and Lika Volkova on view August 30 – November 4, 2018. Founded in research and expressed across media, the exhibition explores the visual, political, and material lineage of the @ symbol to assert that imperial forms long outlive the empire from which they were generated. The project consists of three exhibitions over the course of a year, culminating at Knockdown Center in its final and most comprehensive presentation. For Knockdown Center, the artists incorporate sculpture, installation, fashion, and glass blowing to create new artifacts that reference what the group calls "imperial residues" of ancient Rome that are embedded in the contemporary world. These residues appear in daily life, from architectural columns on buildings and the figure of the bald eagle on the dollar bill, to the ubiquitous @ symbol. The @ symbol derives from a graphic representation of the amphora, a vessel used in ancient Rome to transport goods like olive oil or grains. The project's title references the amphora's original meaning – to "carry on both sides" – ... (read more)
Seasonal Farmstand - Queens County Farm Museum
Through November 04, 2018 - Floral Park
Find out what's 'growing on' at Queens Farm when you shop at our on-site Seasonal Farmstand. We grow over 50 varieties of vegetables, so come by and see what's in season each week! We'll give you tips on how to make easy, nutritious meals for your family. Our Seasonal Farmstand continues through the first week of November. EBT & SNAP benefits accepted. Members always receive 10% off produce. Farm-fresh eggs available starting at 12 pm (1 doz/customer; first-come first-served)
Healthy on the Hudson — Tai Chi - Pier 84
Through November 05, 2018 - New York
Take your workout to our waterfront with Healthy on the Hudson! This FREE exercise series returns for our 20th Anniversary season, giving you opportunities to get fit in your Park every Monday, Wednesday and Thursday all summer long. Every Monday in June and July from 6:30 – 7:30 PM, join us for Tai Chi at Pier 84 in partnership with T'ai Chi Chuan! All are welcome to participate in this ancient Chinese system of movement for health and vitality.
Human's Best Friend - Human's Best Friend Pop-up
Through November 12, 2018 - New York
Calling all dog lovers this pop up is for you. Experience a pop up like no other because it is centered around you and your furry friend! Enjoy The Backyard, The Dog House, The Toy Pit and many more exciting features geared towards your BFF (best furry friend). This pop-up will also feature dogs that are up for adoption and 10% of the profits go towards benefiting participating rescue organizations.
Conservation, Wine & Floral Design - Westmoreland Sanctuary
Through December 06, 2018 - Mount Kisco
Conservation, Wine & Floral Design Presented by Westmoreland Sanctuary Come and enjoy evening discussions on nature and conservation over wine, appetizers and floral design sessions. And bring home a beautiful arrangement… created by YOU!
BX Bootcamp - Bronx Municipal Building Rotunda
Through December 31, 2018 - Bronx
Started planning for next year yet? Ever trained with an Olympian? Come join us for five days of world class training to get 2019 started right. We will be meeting OUTSIDE, in the bitter cold for 50 minute training sessions December 27-31, EARLY each morning at 5 am. You will also recieve a total of 50 minutes remote consultation from Bronx judo Olympian Taraje Williams-Murray and National Strength & Conditioning Association Certified Strength & Conditioning Specialist Adam Marcus. Phone consultations may be conducted by video and cover topics from goal achievement, behavioral modification, healthy habits to correct exercise form and programming. Adam Marcus, CSCS also earned a masters degree in Exercise Science, is a Certified Level 1 USA Weightlifting Coach, a National Academy of Sports Medicine Corrective Exercise Specialist, a KettleBell Concepts Level 2 Instructor, and a Licensed Massage Therapist (LMT). Needless to say, he knows his sh!t.