Random Live Music in New York City This Week - January 7-January 14
January 7, 2018 - by CG Directory Editor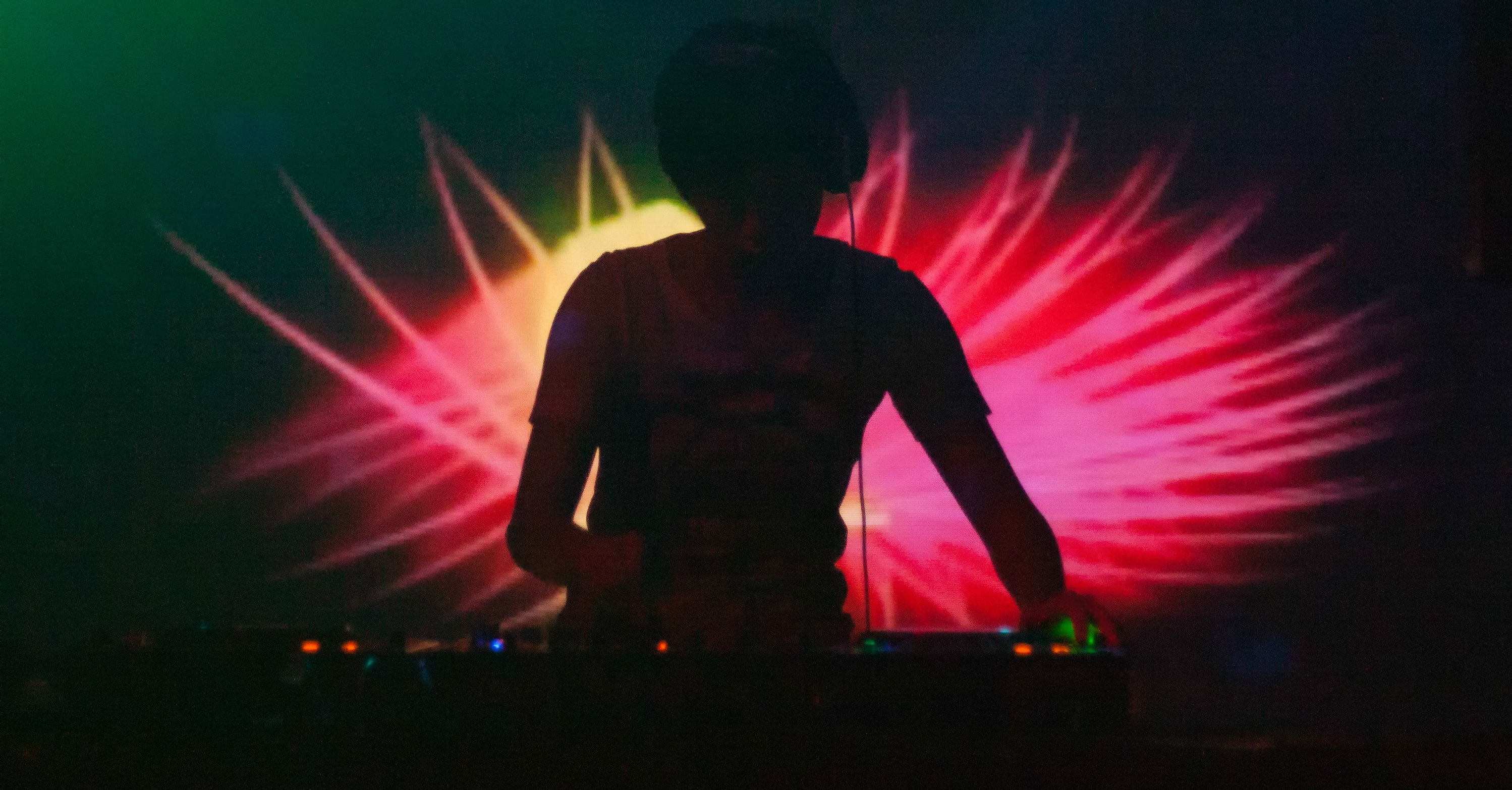 Photo: Flickr/MIXTRIBE

City Guide's complete music listings also have miscellaneous New York calendar items covering other genres of musical performances. Here you can find world music, global beats, DJ and electronic music shows, choirs and choruses, and even more concerts at top venues from Brooklyn to Manhattan to Queens and beyond.


VIVO Youth International Music Competition Winners' Concert - Merkin Concert Hall at Kaufman Music Center
January 07, 2018 - Upper West Side
Winners' concert for VIVO Youth International Music Competition. Selected works by J.S. Bach, Mozart, Haydn, Chopin, Rachmaninoff.
Hanna and the Moonlit Dress - Theatre ROW
Through January 07, 2018 - New York
Hanna and the Moonlit Dress is an interactive new musical revealing the magic of a good deed, based on the beloved Israeli book Hanna's Sabbath Dress by Itzhak Schweiger-Dmi'el Overjoyed with her new dress, Hanna runs to show it to her friends: Zuzi the dog and Edna the cow. Little does she know what a meaningful adventure awaits her... "an absolute delight from start to finish!" - Jill Valentino, beyourbestmom.com "beautifully, visually done; the idea of cutouts, and everything being white, and made out of paper, it's really magical."- Adi Ezroni, Israeli TV star and film producer
Open Mic Monday - Nuyorican Poets Café
January 08, 2018 - New York
A Nuyorican Poets Cafe Production Open Mic Mondays: Play us a song, show us your stand-up, read us a poem - perform in any genre you want! You get five minutes to show us one piece: Stun us, impress us, and make it count. But only the first 25 people can sign up! So get down, sign up, and show us what you got! $8 online and at the door.
Latvian Radio Big Band - Dizzy's Club Coca Cola
January 08, 2018 - New York
"These guys can hold their own with any big band on the planet! Great section work and sound, killer soloists, and swingin' rhythm section! You can't ask for more than that!" – Randy Brecker The Latvian Radio Big Band was originally founded in the 1960s, but only recently did it return to the bandstand after a 16-year hiatus. This reborn big band has swiftly achieved international acclaim, performing and recording with the likes of Kurt Elling, Roberta Gamabarini, Jojo Mayer, Seamus Blake, New York Voices, and Randy Brecker. The group harkens back to a long tradition of radio big bands in Europe, presenting a broad range of music styles as arranged for a jazz-oriented orchestra. Swing by Dizzy's Club for an up-close look at how it's done it Latvia—and hear why this new iteration of the band is garnering attention worldwide.
Nasser/Sperrazza Quartet - The Cornelia Street Cafe
January 10, 2018 - New York
Nasser and Sperrazza explore diverse original compositions with two modern masters rounding out the quartet: Ethan Iverson and Michael Formanek. "[Nasser possesses] superlative musicianship as a performer, writer and a bandleader…ardent creativity and urbane artistic composure" – Hrayr Attarian, All About Jazz "Sperrazza, like Elvin, is a master of polyrhythms and but deploys them in hidden, tactical ways...maintaining the balance between the mainstream and the mad scientist modes." - S. Victor Aaron, Something Else
Young Voices of 92Y School of Music - 92Y
January 11, 2018 - New York
Join us for an end of term concert by the students of Little Voices, the 92Y Junior Chorus, and the 92Y Glee Club!
Apap Fest: George Garzone/Colin Stranahan Duo - The Cornelia Street Cafe
January 11, 2018 - New York
This is a new project for George, and Colin. The two have played together in many different situation. Through playing in these situation they have found there to be deep chemistry musically. Join as this duo plays publicly for the first time.
Apap Fest: Stranahan/Zaleski/Rosato - The Cornelia Street Cafe
January 11, 2018 - New York
The leaderless trio will be back at Cornelia St. Cafe after a week long tour in the USA. Playing all new music in preparation for a new recording this summer. Since te release of their second album, Limitless, the three gentleman have become some of the most active players in NYC with support of the likes of Dr. Lonnie Smith, Billy Hart, Kurt Rosenwinkel, Jonathan Kreisberg, Gilad Hekselman, Ari Hoenig, Peter Bernstein. Come out and support this beautiful night of music!!
House of Waters (11:00), Banda Magda (12:00) - Rockwood Music Hall Stage 2
January 12, 2018 - New York
House of Water. As our collective world becomes smaller and smaller, cultural boundaries are being re-defined with often disparate elements thriving in the resulting melting pot. Hip-hop from China, jazz from India, and now - from the streets of Brooklyn, New York - House of Waters adds their unique blend of world, jazz, folk, and classical music into the cultural brew with a sound that personifies 21st century musical flavors. House of Waters brings global passion and virtuosic musical chops to the delight of fans of pop, alternative and contemporary music styles. The result is simply mesmerizing. Banda Magda. Founded by Greek-born singer, film scorer, and composer Magda Giannikou, Banda Magda moves from samba to French chanson, from Greek folk tunes to Colombian cumbia and Afro-Peruvian lando. Their songs capture the best of mid-century pop ballads and cinematic arranging, drawing on the band's global background and unchained musicality. Trained in film scoring at Berklee, Giannikou's film music finesse has won her awards and caught the attention of everyone from Kronos Quartet to Louis CK (she sang a duet with CK for the comedian's TV show). Live, Banda Magda bursts with h... (read more)
Decadia Vs. the 90s Band - Mulcahy's Pub and Concert Hall
January 12, 2018 - Wantagh
Good Looks Presents | Oliver/ Jenaux/ QRTR at Output and Dancing Pineapple Takeover in The Panther Room - Output
January 12, 2018 - Brooklyn
Oliver have found the beating heart inside the dance machine. Whether moving bodies at the world's biggest electronic festivals, or hand-crafting digital gems in the studio, the producer / DJ duo of U-Tern and Oligee are responsible for some of the funkiest, toughest, and most diverse dance music today. After spending years writing, producing, DJing and digging for vinyl, U-Tern and Oligee linked up in LA to forge something groundbreaking. They took their shared '80s baby tastes - relentlessly groovy R&B, boombox worthy hip-hop, soaring electropop hooks - and mashed them together in remixes for everyone from Chromeo and Foster The People to Breakbot and techno godfather Juan Atkins. Original jams like "All Night" and "Dirty Talk" (supported by dance music luminaries like Alan Braxe and Busy P) took Oliver's back-to-the-future sound even further, while high-powered collaborations with A-Trak ("Disco Nap") and Destructo ("LA Funky") brought the duo to the festival circuit, where they kept hands in the air all summer.
An Evening of Song, Poetry, and Music - The Cornelia Street Cafe
January 12, 2018 - New York
Apap Fest: Peter Slavov Quartet - The Cornelia Street Cafe
January 12, 2018 - New York
Better known as a sideman with Joe Lovano, George Garzone, Alfredo Rodriguez and others, bassist Peter Slavov has been writing music since his early days as a professional musician. He and his quartet will be performing some of this music, as well as new music written for the occasion.
Apap Fest: Yotam Silberstein Quartet - The Cornelia Street Cafe
January 12, 2018 - New York
Italian American Writers Association - The Cornelia Street Cafe
January 13, 2018 - New York
The Italian American Writers Association is celebrating its 26th Anniversary. Since 1991, IAWA has given voice to writers through its literary series every 2nd Saturday of the month. Readings begin with an Open Mic: IAWA-East is held even months at Sidewalk Café and IAWA-West continues at Cornelia Street Café on odd months. Tonight, IAWA welcome educators and authors ... Joanna Clapps Herman and Joseph Salvatore
Apap Fest: Andrew Rathbun Quintet - The Cornelia Street Cafe
January 13, 2018 - New York
Join Andrew Rathbun as he returns to Cornelia Street Cafe with this stellar ensemble as they play compositions from Andrew's last record, Numbers & Letters, as well as pieces from the just recorded new CD "Character Study." This band has a "gritty-cool character" while exhibiting "super sophisticated playing" (Jazzwise). Rathbun's compositions have been described as "lyrical, with great facility in developing complex moods" (Toronto Star).
The Red Party: Our First Party of the New Year! - Mercury Lounge
January 13, 2018 - New York
What began as a film scoring project and alias, WINKIE (the name lifted straight out of a scene in a David Lynch movie) evolved into an actual 'band' when the two realized that they were still writing songs after the credits rolled. And those songs became the band's first album "One Day We Pretended to Be Ghosts" which was mastered by Oliver Ackermann of A Place To Bury Strangers and released in 2013. The sold out limited release was a best seller at Norman Records and received support from KXLU's Part Time Punks, DKFM, WFKU and WFMU. They've shared stages with Xeno & Oaklander, Vaniish, Pill, LODRO, Vowws (LA), Parlor Walls, Bloodsound, ohnomoon, and DOOMSQUAD. In March 2015, Winkie contributed a track to the well-received "Leave Them All Behind — A Tribute To Ride" which also included covers by Oliver Ackermann and Ceremony. And now this New York based duo are back to follow up their remarkable debut with a new album that assure us the best road traveled is always the bleakest one. For their second ride they've enlisted the help of The Icarus Line's Joe Cardamone who knows a thing or two about driving straight into the eye of a storm. The band's sound brings about comparisons ... (read more)
Sori 2018 Showcase: The Global Sounds of Korea - Rockwood Music Hall Stage 2
January 13, 2018 - New York
SORI 2018 Showcase: The Global Sound of Korea. Unbound by genre definitions music, NYC-based Korean music agency SORI presents a dynamic showcase at APAP Conference NYC 2018 featuring three Korean artists who bridge musical categories of traditional, jazz, pop, and world music.
Apap: BarbèS & Electric Cowbell Present Secret Planet - Drom
January 13, 2018 - Manhattan
For the 5th year in a row, Barbès and Electric Cowbell present a Manhattan showcase timed to coincide with the APAP conference. APAP is an annual rite that, every January, brings musicians from around the world to New York. Renamed Secret Planet, this year lineup is particularly spectacular, showcasing talent that will probably not remain so secret for long. Electric Cowbell is a DC based record label specializing in boutique vinyl releases. Operating under the moniker Multiflora Productions, it is also a multi-faceted agency that specializes in expanding the reach of genre-bending roots-to-the-future music through artist management, event marketing, and music releases. Barbès is a Brooklyn club and record label which just celebrated twelve years of eclectic programming. Its associated label, Barbes Records, is responsible for releasing the likes of Slavic Soul Party, Chico Trujillo, Chicha Libre and Hazmat Modine. Barbès also produces concerts around the city under the name Barbes Presents. Recent concerts have included Ana Tijoux and Las Cafeteras.
Back 2 Zero, One 7-8 , Stephanie Turci, Big Brutus - Pianos NYC
January 13, 2018 - New York City
Caribbean Saturdays Live On Set Eruption High Power Hosted By: @Chakau - SOB'S
January 13, 2018 - New York
Desdemona: Fantasies and Visions - The Cornelia Street Cafe
January 14, 2018 - New York
Desdemona is a flexible group dedicated to performing classical music of all eras. They return to the Cornelia Street Café in string trio form performing a program of Fantasies and Visions. Come enjoy the dulcet polyphony of Henry Purcell, Sofia Gubaidulina's mystical characters, and a frolic through Luciano Berio's youthful Divertimento.
Nueva York Flamenco City - The Cornelia Street Cafe
January 14, 2018 - New York
You don't have to travel to Spain to experience flamenco. Ever since the Spanish bolero school dancer Fanny Elssler set foot on the New York stage in 1840 New York City has had a vibrant flamenco scene. "Nueva York Flamenco City" is comprised of singer and flautist Alfonso Cid, flamenco guitarist Juan Pedro Jiménez and dancer Marina Elana. Alfonso is a native of Seville, Spain and a well-known artist in the USA and abroad. Fresh from a tour of Spain with the New York Bojaira Jazz Flamenco Project, he has also toured the United States with many of the main flamenco companies in the country, Israel with the Jerusalem Andalusian Orchestra, and has traveled all over the world with famous bachata artist Romeo Santos. Marina began training at an early age in Spanish classical dance and flamenco with Adela Clara and continued with La Mónica and Yaelisa in the San Francisco Bay Area. In Spain, she studied in Sevilla and Madrid with artists such as Yolanda Heredia, Belen Maya, Isabel Bayon and Soledad Barrio. Marina has performed with companies across the United States including Theatre Flamenco of San Francisco, Maria Benitez's Teatro Flamenco in Santa Fe and Yaelisa & Caminos Flamen... (read more)
Upper West Side Song Swap - Hostel International
January 14, 2018 - New York
The Second Sunday of the month! FMSNY and People's Music Network have joined up to start a new sing around on the Upper West Side. Bring your voices, your acoustic instruments and your ears. It's free! At Hostel International ­New York (HI­NY), 891 Amsterdam Avenue at 103rd Street.
Beautiful: The Carole King Musical - Stephen Sondheim Theatre
Through January 31, 2018 - New York
The fascinating life of one of pop music's greatest performers and songwriters takes center stage in Beautiful: The Carole King Musical. The show begins just before Brooklyn native Carol Klein composes her first hit song, "Will You Love Me Tomorrow," in 1959 when she is 17, pregnant and newly married to 20-year-old lyricist Gerry Goffin. In the decade that follows, King and Goffin produce a string of classic hits while forming a lasting friendship with another composing couple, Cynthia Weil and Barry Mann. When Carole's personal life begins falling apart, she responds by stepping out of the shadows with Tapestry, a deeply personal collection of songs that becomes one of the best-selling albums of all time.
Vivian Reed Sings Lena Horne - 54 Below
Through March 07, 2018 - New York
"Vivian Reed, human dynamo at Feinstein's/54 Below… you must not miss this great artist. It is the best major artist's show I have seen this year!" -Joe Regan Jr., Theater Pizzazz BACK BY OVERWHELMING DEMAND! After her sell-out show packed Feinstein's/54 Below to the rafters a couple seasons back, multi-award-winning singer, actress and dancer Vivian Reed returns with a brand new show, celebrating the 100th year of Lena Horne. The show will include some of Miss Horne's well known songs reinterpreted with Vivian's unique arrangements and vocal stylings, amidst an eclectic lineup of R&B, jazz, gospel and musical theater songs. Through selections from her critically acclaimed Broadway performance in Bubbling Brown Sugar, as well as from Three Mo' Divas, her concerts and international nightclub appearances, the two-time Tony Award nominee — who is the recipient of a Drama Desk Award, a Theatre World Award and an Outer Critics Circle Award, among others — pays tribute to the people who have had a profound effect on her career. Accompanied by two pianists, a bassist, a drummer and three background singers, her high-energy show also features special guests. It's an evening you'll neve... (read more)
Looking for Free Group Planning Services?
Get free advice on planning your group's trip to New York.
MORE Activity Planner ARTICLES
RESTAURANTS

Vida Verde brings the tastes, colors, sounds, and scents of ...

THEATER

This new American musical offers a deeply personal and profo...

SHOPPING

DataVision is redefining retail with their new, fully intera...

SIGHTSEEING

Hop aboard these environmentally friendly twin-hulled catama...