In celebration of the 25th anniversary of the Hubble Space Telescope, the Intrepid Sea, Air & Space Museum will host Hubble and our Altered Universe, an exciting evening with leading scientists discussing Hubble's most important scientific discoveries on Thursday, April 30, at 7pm. The event is conjunction with the Intrepid's HUBBLE@25 exhibit.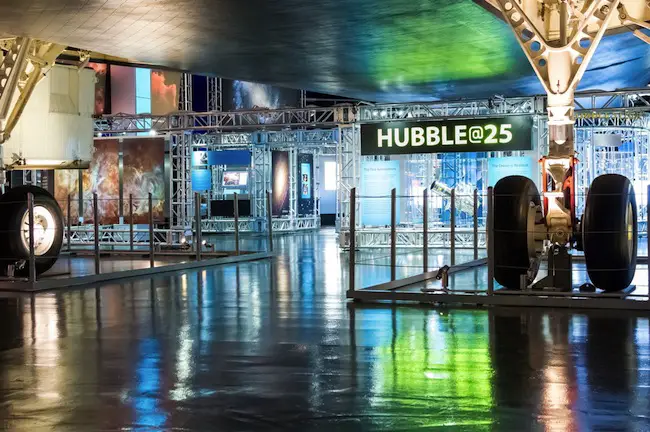 Instrumental to the discovery of an accelerating universe, the mapping of dark matter, and the first measurements of the chemical makeup of an exoplanet's atmosphere, the Hubble Space Telescope has altered our very understanding of the universe and our place in it.
Join Sara Seager, professor of planetary science and professor of physics at Massachusetts Institute of Technology (MIT); Adam G. Riess, co-winner of the Nobel Prize in physics, Thomas J. Barber professor in space studies at Johns Hopkins University and distinguished astronomer at the Space Telescope Science Institute (STScI); Priyamvada "Priya" Natarajan, professor in the departments of astronomy and physics at Yale University; and Matt Mountain, Director of STScI, the institute responsible for the science operations of the Hubble Space Telescope; along with moderator Ira Flatow, host of Science Friday® on Public Radio International, for this one-time-only event.
The event is $20 for the general public and $10 for Intrepid Museum members. Space is limited. For more information and tickets, visit intrepidmuseum.org.