Sports Events in New York City This Week - February 17-February 24
February 17, 2019 - by CG Directory Editor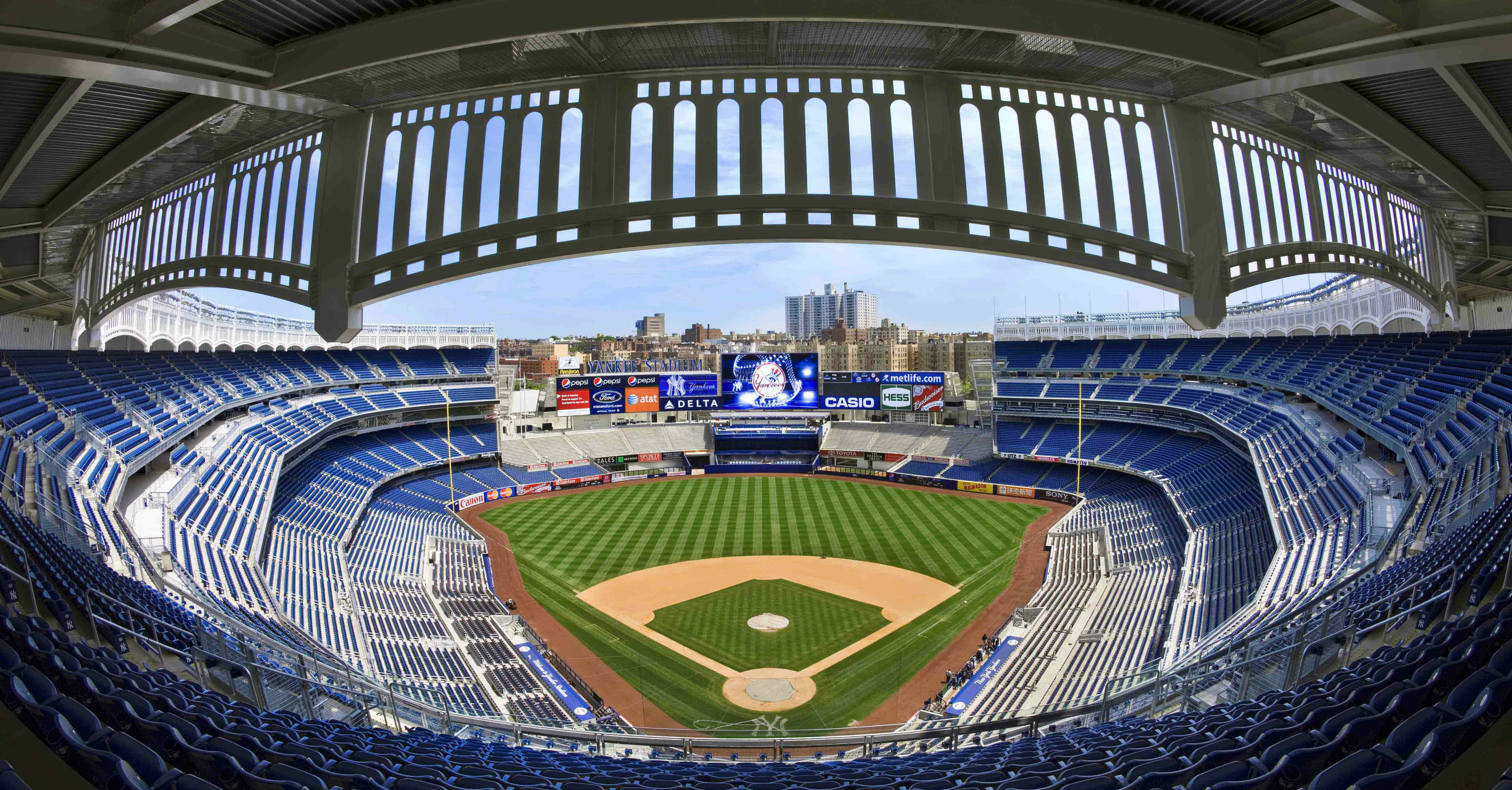 City Guide's New York calendar catches all the local sports, from Knicks or Rangers games at Madison Square Garden to Nets and Islanders at Barclays Center, with Yankee Stadium and Citi Field, plus college basketball, the Liberty of the WNBA, and the Staten Island Yankees and Brooklyn Cyclones also on our comprehensive list of things to do in NYC.


St. John's Red Storm Men's Basketball vs. Villanova Wildcats Men's Basketball - Madison Square Garden
February 17, 2019 - New York
St. John's University will continue its Big East schedule as the Red Storm take on the reigning National Champions Villanova Wildcats.
New York Rangers vs. Minnesota Wild - Madison Square Garden
February 21, 2019 - New York
The New York Rangers will play the Minnesota Wild at Madison Square Garden
#SweatAtMoxy with Brrrn - Moxy NYC Times Square
February 21, 2019 - New York
#SweatAtMoxy with Brrrn Every Thursday @ 7:30 AM - 8:30 AM (until 2/28) Brrrn, the world's first cool temperature fitness experience is now at #SweatAtMoxy. with their CORE & CARDIO SLIDE BOARD SERIES fitness class. Less heat, more results! #FeeltheBrrrn This 50-minute, circuit-based class is focused on core and total body conditioning. It features the slide board as a means to improve balance, mobility, sculpt legs (especially glutes) strengthen inner thighs, improve core strength and overall muscular endurance. Equipment used: Brrrn Slide Board & SandBells Brrrn Booties (we'll provide) Clothing: Light layers and Sneakers (required) To reserve a spot, email fitness@moxytimessquare.com LINK: http://moxy-hotels.marriott.com/nyc/timessquare/event/sweatatmoxy-with-brrrn/2019-02-14/
New York Knicks vs. Minnesota Timberwolves - Madison Square Garden
February 22, 2019 - New York
The New York Knicks will play the Toronto Raptors at Madison Square Garden
St. John's Red Storm Men's Basketball vs. Seton Hall Pirates Men's Basketball - Madison Square Garden
February 23, 2019 - New York
St. John's Red Storm will continue to call The Garden its home away from home as it faces off against their rival the Seton Hall Pirates
New York Rangers vs. New Jersey Devils - Madison Square Garden
February 23, 2019 - New York
The New York Rangers will play the New Jersey Devils at Madison Square Garden
Yolanda Brunson - The Sheen Center
February 23, 2019 - Manhattan
Creative fit and wellness vision board session (All supplies included) *Low Moderate 30- minute no equipment workout session (Targeting Arm, Core, Legs) Time: 12:15 pm- 1:40 pm Must Pre-register as space is limited. Walk-Ins Not Suggested Must be 18 years and older
New York Knicks vs. San Antonio Spurs - Madison Square Garden
February 24, 2019 - New York
The New York Knicks will play the San Antonio Spurs at Madison Square Garden
The Harlem Gymnastics Invitational 2019 - HCZ Harlem Armory
Through February 24, 2019 - New York
Wendy Hilliard Gymnastics Foundation (WHGF), a nonprofit organization that provides free and low-cost quality gymnastics programs for urban youth, is proud to present the Harlem Gymnastics Invitational featuring competition for Women's Artistic, Rhythmic and Trampoline and Tumbling participants. More than 1,000 youth athletes from across the U.S., including 100 local Harlem students, will compete at the invitational from Friday, February 22nd through Sunday, February 24th. Extending the WHGF mission to bring the sport of gymnastics to urban and underserved communities, admission to the event will be FREE so friends and family of competitors as well as the Harlem community can come enjoy this exciting competition. On Sunday, spectators will be treated to "Showtime in Harlem," a performance by all of the local WHGF's students, ages 3 to 17.
DO It All with Jane DO at Bank of America Winter Village at Bryant Park - Bryant Park
Through February 26, 2019 - New York
This total body workout fuses artistry and athleticism to lift your booty and your spirit. Strength training is coupled with high and low impact cardio elements to foster the most powerful version of yourself. Free and no experience is required! Taught by instructors from Jane DO, a studio that empowers women to find their strength through fitness so they can DO what others don't - own a business meeting, rock a date, cross the next finish line. Details: Class takes place in Overlook, located on the second floor of the Skating Pavilion. The designated entrance for class participants is on the 40th Street side of the building, across from Le Carrousel. Register on Eventbrite, and bring your registration confirmation to enter. Please allow extra time so that you can get into the Pavilion. The waitlist will open 5 minutes before class starts. Any unclaimed spots will be turned over to waitlisted participants at that time.
A Whole Different Ball Game: Playing through 60 Years of Sports Video Games - Museum of the Moving Image
Through March 10, 2019 - Astoria
Tennis for Two was the world's first video game. When it debuted at the Brookhaven National Laboratory's public exhibition in 1958, its goals and actions were familiar to visitors because it simulated a sport they already understood. Though rudimentary, the ball and net depicted on an oscilloscope were enough to intuit a game of tennis. Yet the experience of playing Tennis for Two was completely different from playing an actual tennis match. Tennis for Two did not directly influence the video game industry, but it marks the beginning of a long relationship between sports and video games. A Whole Different Ball Game presents a selection of more than 40 playable sports video games spanning the last six decades, examining the complex relationships between game, sport, media, and culture. Despite the widespread prevalence of video games today, sports are still the games that Americans most regularly encounter, whether on television, via apparel and other consumer goods, or through play, including organized leagues and pickup games. Video game developers leverage this familiarity by producing some of the highest grossing titles on the market. The most lucrative professional sports le... (read more)
Manhattan & Central Park Bike Tour - Brooklyn Giro Bike Tours
Through December 30, 2020 - New York
No other bike tour of Manhattan covers this much ground! In fact, one could argue that this scenic cycling excursion is the most fully-loaded tour of Manhattan, full stop! On a bike, you'll see everything—every nook and cranny that you couldn't access by any other means. You'll also see all the greatest hits: the Brooklyn Bridge, The Manhattan Bridge, Lady Liberty and all the postcard architecture recognized the world over. But for many, the star of this Manhattan bike tour is the nearly 6-mile loop you take through Central Park. This stretch of the Manhattan adventure is a complete sightseeing tour unto itself! Take a 4-hour Manhattan bike tour, including an extensive Central Park bike ride! Start off in Lower Manhattan under the Manhattan Bridge. Travel along the East River and appreciate the perfect views of the Brooklyn Bridge! Head into Southport Seaport and make your way to Battery Park. Here, you'll have amazing photo opportunities of the Statue of Liberty and Ellis Island! Continue along the Hudson River Greenway with scenery that includes Chelsea Piers, the Meatpacking District, Highland Park and more!Explore the Upper West Side, home to Julliard, the Lincoln C... (read more)
Brooklyn Bike Tour - Brooklyn Giro Bike Tours
Through December 30, 2020 - Brooklyn
Of all the different tours of Brooklyn out there, the ones that always best capture the pace of the borough are on bike! With its countless stops and signature attractions, this Brooklyn Bike tour is an epic excursion that gives you and your family a real insider's look at the borough. Pedal your way through DUMBO, Greenpoint, Williamsburg, Prospect Park and more! Take a 3-hour guided Brooklyn Bike tour! Hop on your lightweight hybrid bike at DUMBO, right by the Manhattan and Brooklyn Bridges. Visit the Brooklyn Navy Yard then continue to South Williamsburg. Appreciate the stunning street art and colorful shops. Next, pedal your way from Fort Green Park to Barclays Center. Marvel at all the historic buildings en route. Ride through Prospect Part and head to Red Hook. Make stops at local distilleries, chocolatiers and bakeries. Even more historical architecture awaits at Brooklyn Heights! Lastly, travel back to DUMBO and into Brooklyn Bridge Park for a post-cycling snack! Few other New York City bike tours offer an experience as culturally rich and diverse as this one! Pedaling through New York's most colorful neighborhoods gives you time to see everything up close in a... (read more)
Looking for Free Group Planning Services?
Get free advice on planning your group's trip to New York.
MORE Activity Planner ARTICLES
RESTAURANTS

Beer hall casual meets craft cocktails with a healthy dose o...

THEATER

Gaston Leroux's famous period thriller is now one of Broadwa...

SHOPPING

The world's largest source of cameras, camcorders, and more ...

SIGHTSEEING

Sweeping, unobstructed, open-air views of NYC from the top o...