Sports Events in New York City This Week - March 10-March 17
March 10, 2019 - by CG Directory Editor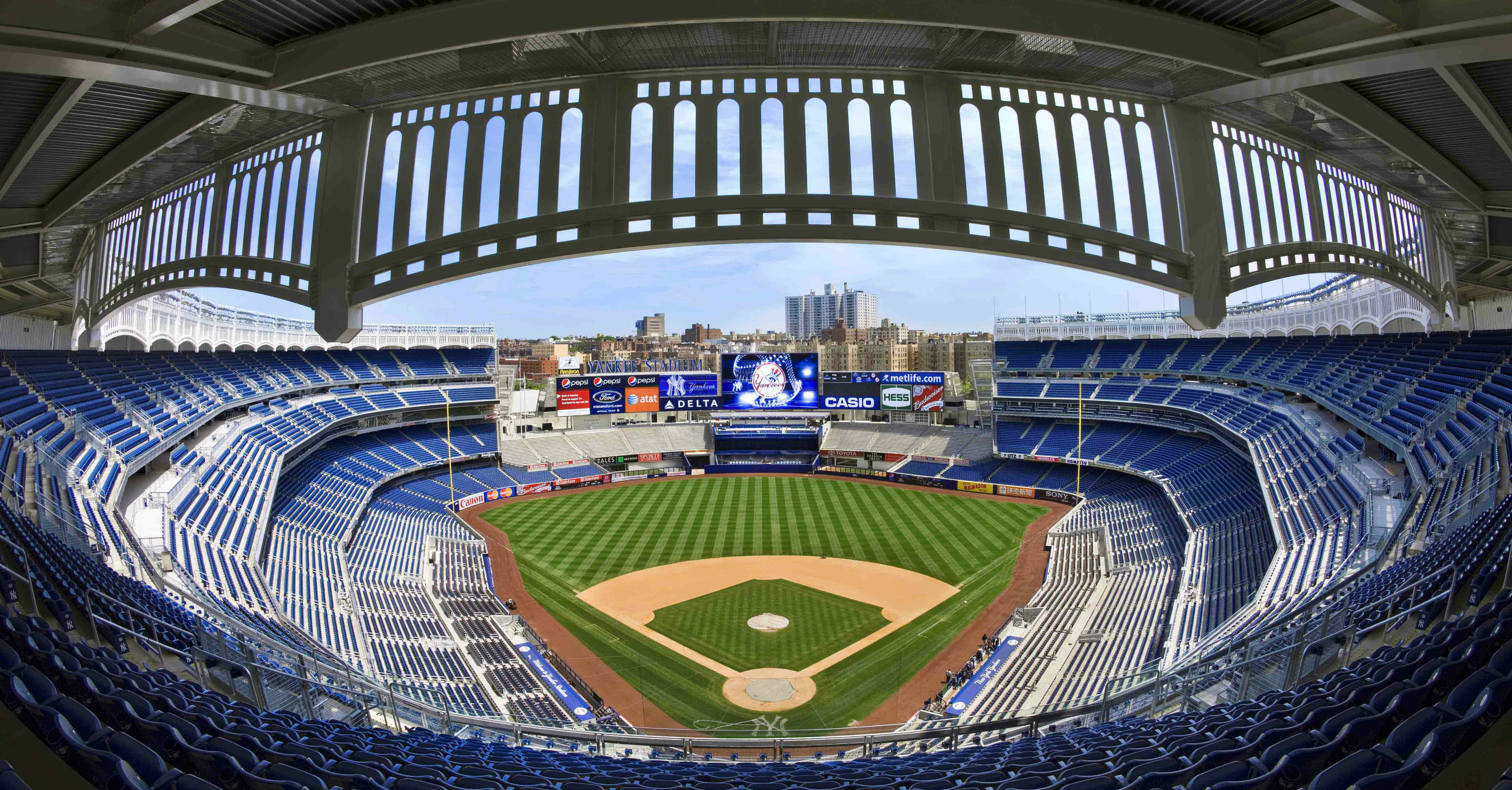 City Guide's New York calendar catches all the local sports, from Knicks or Rangers games at Madison Square Garden to Nets and Islanders at Barclays Center, with Yankee Stadium and Citi Field, plus college basketball, the Liberty of the WNBA, and the Staten Island Yankees and Brooklyn Cyclones also on our comprehensive list of things to do in NYC.


Ajijaak on Turtle Island - The Duke on 42nd Street
March 10, 2019 - Midtown
Kites morph into soaring birds and branches transform into a gentle deer. Visionary puppetry artist Heather Henson and Grammy Award winner Ty Defoe bring together an ensemble of North American First Nations Peoples to tell the tale of Ajijaak, a young whooping crane who must face her first migration south. Indigenous songs, languages and dance weave together in a spectacle of artistry to create this affecting fable about the dangerous effects of climate change on animals and our Mother Earth. With puppets from Jim Henson's Creature Shop and music by Ty Defoe, Grammy nominee Dawn Avery and Kevin Tarrant of The SilverCloud Singers, AJIJAAK ON TURTLE ISLAND takes flight in a celebration of the natural world.
A Whole Different Ball Game: Playing through 60 Years of Sports Video Games - Museum of the Moving Image
Through March 10, 2019 - Astoria
Tennis for Two was the world's first video game. When it debuted at the Brookhaven National Laboratory's public exhibition in 1958, its goals and actions were familiar to visitors because it simulated a sport they already understood. Though rudimentary, the ball and net depicted on an oscilloscope were enough to intuit a game of tennis. Yet the experience of playing Tennis for Two was completely different from playing an actual tennis match. Tennis for Two did not directly influence the video game industry, but it marks the beginning of a long relationship between sports and video games. A Whole Different Ball Game presents a selection of more than 40 playable sports video games spanning the last six decades, examining the complex relationships between game, sport, media, and culture. Despite the widespread prevalence of video games today, sports are still the games that Americans most regularly encounter, whether on television, via apparel and other consumer goods, or through play, including organized leagues and pickup games. Video game developers leverage this familiarity by producing some of the highest grossing titles on the market. The most lucrative professional sports le... (read more)
Baruch Performing Arts Center presents NeuroCulture: This is Your Brain on Baseball A Brain Awareness Week Event - Baruch Performing Arts Center
March 12, 2019 - New York
Baruch Performing Arts Center presents NeuroCulture: This is Your Brain on Baseball A Brain Awareness Week Event March 12, 2019 Baruch Performing Arts Center presents NeuroCulture: This is Your Brain on Baseball, A Brain Awareness Week Event on Tuesday, March 12, 2019 at 6:30pm at Baruch Performing Arts Center, 55 Lexington Ave (enter on 25th Street between 3rd & Lexington Avenues), NYC. Tickets are $11-21 and can be purchased at www.baruch.cuny.edu/bpac. Journalist Zach Schonbrun, author of The Performance Cortex: How Neuroscience Is Redefining Athletic Genius, explores what drives human movement with Jason Sherwin, co-founder and CEO of deCervo, a neuro-tech startup based in New York City that measures and improves cognitive performance for athletes. With deCervo co-founder Jordan Muraskin, Jason Sherwin has been using EEG technology to track baseball players' mental processing during batting exercises to gauge exactly when the player chose to swing - or not - and how much confidence their decision held. They also have the capacity to measure which parts of the brain fire are active during these quick decisions, map response times over a variety of pitches, and asse... (read more)
Music and Dance by J-Hoon Musical Ensemble - Asia Society and Museum
March 16, 2019 - New York
The J-Hoon Musical Ensemble, a Kurdish youth dance company from New York City, will introduce the joyous and vibrant culture of the Kurdish people of Western Iran through a colorful display of song and dance. Their sparkling outfits, colorful scarves and upbeat music create a dazzling visual and auditory effect, and express the joy and enthusiasm of spring, while paying homage to a rich heritage that has been passed down for over two millennia from one generation to the next.
Big East Men's Basketball Tournament - Madison Square Garden
Through March 16, 2019 - New York
The 2019 BIG EAST Tournament, presented by Jeep, returns to The World's Most Famous Arena for the 37th consecutive year, March 13-16, 2019. Defending National Champion, Villanova Wildcats, along with the Butler Bulldogs, Creighton Blue Jays, DePaul Blue Demons, Georgetown Hoyas, Marquette Golden Eagles, Providence Friars, St. John's Red Storm, Seton Hall Pirates and the Xavier Musketeers will battle one another in an all-out, doing whatever it takes battle. Four days, nine games, one awesome college basketball tournament at the Mecca of Basketball, Madison Square Garden. The Tournament has sold out the last two years. Don't wait until the last minute to get your tickets. Join us March 13-16, 2019 to see which team will raise the Championship Trophy and receive an automatic bid to the NCAA Tournament.
New York Knicks vs. Los Angeles Lakers - Madison Square Garden
March 17, 2019 - New York
The New York Knicks will play the Los Angeles Lakers at Madison Square Garden
Manhattan & Central Park Bike Tour - Brooklyn Giro Bike Tours
Through December 30, 2020 - New York
No other bike tour of Manhattan covers this much ground! In fact, one could argue that this scenic cycling excursion is the most fully-loaded tour of Manhattan, full stop! On a bike, you'll see everything—every nook and cranny that you couldn't access by any other means. You'll also see all the greatest hits: the Brooklyn Bridge, The Manhattan Bridge, Lady Liberty and all the postcard architecture recognized the world over. But for many, the star of this Manhattan bike tour is the nearly 6-mile loop you take through Central Park. This stretch of the Manhattan adventure is a complete sightseeing tour unto itself! Take a 4-hour Manhattan bike tour, including an extensive Central Park bike ride! Start off in Lower Manhattan under the Manhattan Bridge. Travel along the East River and appreciate the perfect views of the Brooklyn Bridge! Head into Southport Seaport and make your way to Battery Park. Here, you'll have amazing photo opportunities of the Statue of Liberty and Ellis Island! Continue along the Hudson River Greenway with scenery that includes Chelsea Piers, the Meatpacking District, Highland Park and more!Explore the Upper West Side, home to Julliard, the Lincoln C... (read more)
Brooklyn Bike Tour - Brooklyn Giro Bike Tours
Through December 30, 2020 - Brooklyn
Of all the different tours of Brooklyn out there, the ones that always best capture the pace of the borough are on bike! With its countless stops and signature attractions, this Brooklyn Bike tour is an epic excursion that gives you and your family a real insider's look at the borough. Pedal your way through DUMBO, Greenpoint, Williamsburg, Prospect Park and more! Take a 3-hour guided Brooklyn Bike tour! Hop on your lightweight hybrid bike at DUMBO, right by the Manhattan and Brooklyn Bridges. Visit the Brooklyn Navy Yard then continue to South Williamsburg. Appreciate the stunning street art and colorful shops. Next, pedal your way from Fort Green Park to Barclays Center. Marvel at all the historic buildings en route. Ride through Prospect Part and head to Red Hook. Make stops at local distilleries, chocolatiers and bakeries. Even more historical architecture awaits at Brooklyn Heights! Lastly, travel back to DUMBO and into Brooklyn Bridge Park for a post-cycling snack! Few other New York City bike tours offer an experience as culturally rich and diverse as this one! Pedaling through New York's most colorful neighborhoods gives you time to see everything up close in a... (read more)
Looking for Free Group Planning Services?
Get free advice on planning your group's trip to New York.
MORE Activity Planner ARTICLES
RESTAURANTS

Brings together the character of Hell's Kitchen past with th...

THEATER

Gaston Leroux's famous period thriller is now one of Broadwa...

SHOPPING

Specializing in the great vineyards of California, France, A...

SIGHTSEEING

Opened to the public in 1913 thanks to the ingenuity and amb...