Sports Events in New York City This Week - March 17-March 24
March 17, 2019 - by CG Directory Editor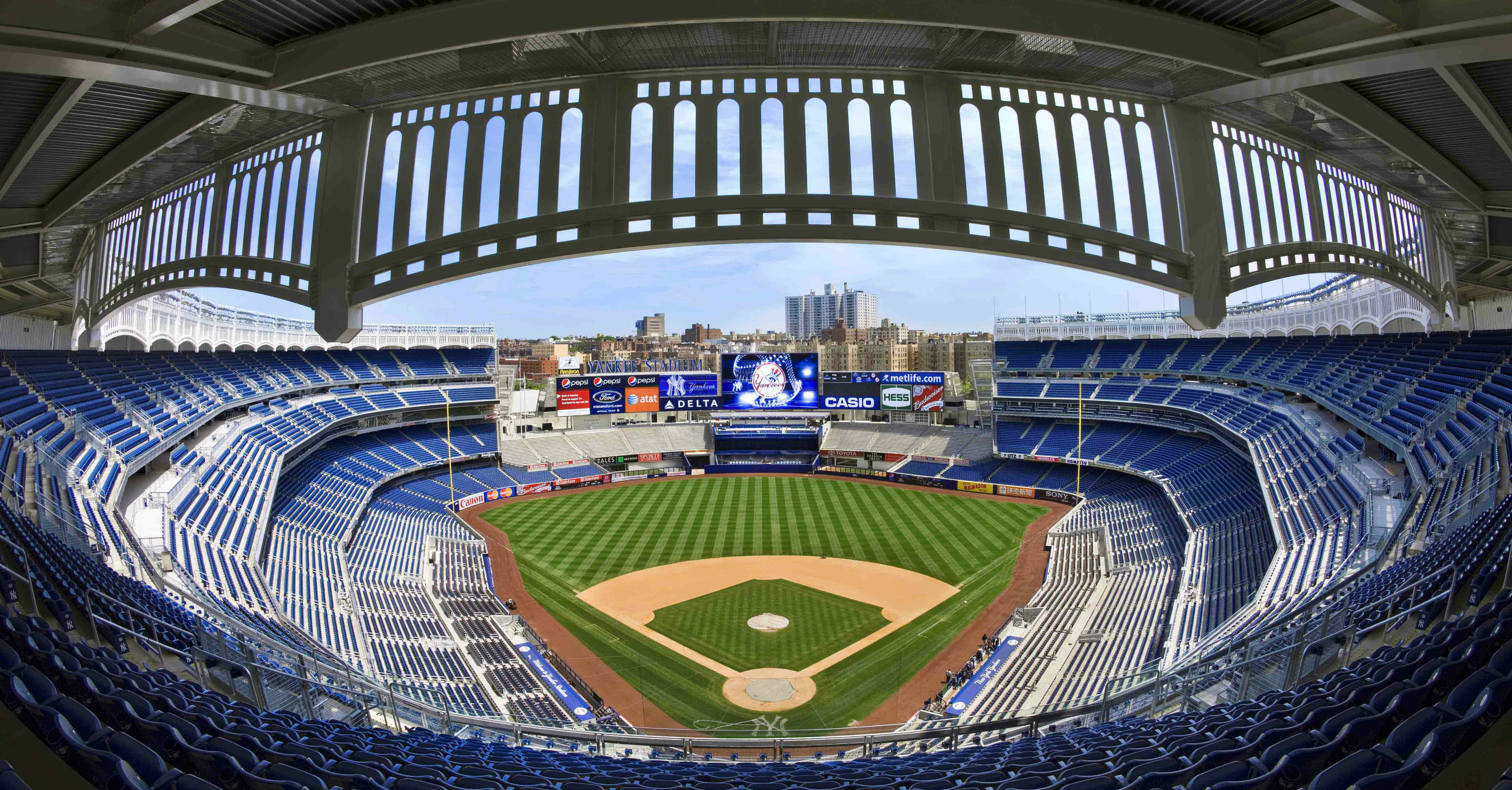 City Guide's New York calendar catches all the local sports, from Knicks or Rangers games at Madison Square Garden to Nets and Islanders at Barclays Center, with Yankee Stadium and Citi Field, plus college basketball, the Liberty of the WNBA, and the Staten Island Yankees and Brooklyn Cyclones also on our comprehensive list of things to do in NYC.


New York Knicks vs. Los Angeles Lakers - Madison Square Garden
March 17, 2019 - New York
The New York Knicks will play the Los Angeles Lakers at Madison Square Garden
New York Knicks vs. Utah Jazz - Madison Square Garden
March 20, 2019 - New York
The New York Knicks will play the Utah Jazz at Madison Square Garden
Rr: Tale - KGB Bar
March 21, 2019 - New York
21+, 2 drink min No hokey gimmicks. No dumb themes. No bad Tinder date stories – TALE brings you the best in NYC's storytelling! Featuring performers with creds from SNL, NPR, Comedy Central, VICE, HBO and beyond.
New York Knicks vs. Denver Nuggets - Madison Square Garden
March 22, 2019 - New York
The New York Knicks will play the Los Angeles Clippers at Madison Square Garden
MAKE YOUR OWN (MINI) MONUMENT - Green-Wood Historic Fund
March 23, 2019 - Brooklyn
Green-Wood is a veritable outdoor museum of stone sculptures—home to over 250,000 in all, each memorializing a life story. At this hands-on workshop, Neela Wickremesinghe, Green-Wood's Manager of Restoration and Preservation, will offer insights into the art of stone conservation and demonstrate how her team creates replacement parts when monuments need repair. Using the same techniques, each participant will cast his/her own personal plaster ornament to take home.
New York Knicks vs. LA Clippers - Madison Square Garden
March 24, 2019 - New York
The New York Knicks will play the Los Angeles Clippers at Madison Square Garden
NeuroYoga 2019 at the Dharma Yoga Center - Dharma Yoga Center
March 24, 2019 - New York
What happens to the brain during and after yoga? What are the biological changes that make yoga so effective in brining about "radiant health, mental sharpness, and peace of mind," as yoga master Sri Dharma Mittra likes to say? For Brain Awareness Week 2019, our March 24th event will be addressing these questions from the perspective of neuroscientists who practice yoga, starting at 3 PM that Sunday afternoon! We will begin with a yoga practice including asana (the postures), pranayama (the breathing exercises), meditation, and relaxation. The practice will be followed by a lecture and discussion of neuroanatomy and neurophysiology as it relates to yoga. You will even have the chance to participate in an experiment during class, which will give you real time feedback on the functions of your brain! Please arrive EARLY (2:30 PM) to participate in the experiment. All levels of yoga practice (including beginners) and all levels of science training (including children) are welcome to attend. The cost is $10 per person, which must be paid at the Dharma Yoga Center. Please wear clothes you will be comfortable exercising in. Led by Jonathan Rosenthal, medical student at NY... (read more)
The 16th Annual Colon Cancer Challenge - Randalls Island
March 24, 2019 - New York
Manhattan & Central Park Bike Tour - Brooklyn Giro Bike Tours
Through December 30, 2020 - New York
No other bike tour of Manhattan covers this much ground! In fact, one could argue that this scenic cycling excursion is the most fully-loaded tour of Manhattan, full stop! On a bike, you'll see everything—every nook and cranny that you couldn't access by any other means. You'll also see all the greatest hits: the Brooklyn Bridge, The Manhattan Bridge, Lady Liberty and all the postcard architecture recognized the world over. But for many, the star of this Manhattan bike tour is the nearly 6-mile loop you take through Central Park. This stretch of the Manhattan adventure is a complete sightseeing tour unto itself! Take a 4-hour Manhattan bike tour, including an extensive Central Park bike ride! Start off in Lower Manhattan under the Manhattan Bridge. Travel along the East River and appreciate the perfect views of the Brooklyn Bridge! Head into Southport Seaport and make your way to Battery Park. Here, you'll have amazing photo opportunities of the Statue of Liberty and Ellis Island! Continue along the Hudson River Greenway with scenery that includes Chelsea Piers, the Meatpacking District, Highland Park and more!Explore the Upper West Side, home to Julliard, the Lincoln C... (read more)
Brooklyn Bike Tour - Brooklyn Giro Bike Tours
Through December 30, 2020 - Brooklyn
Of all the different tours of Brooklyn out there, the ones that always best capture the pace of the borough are on bike! With its countless stops and signature attractions, this Brooklyn Bike tour is an epic excursion that gives you and your family a real insider's look at the borough. Pedal your way through DUMBO, Greenpoint, Williamsburg, Prospect Park and more! Take a 3-hour guided Brooklyn Bike tour! Hop on your lightweight hybrid bike at DUMBO, right by the Manhattan and Brooklyn Bridges. Visit the Brooklyn Navy Yard then continue to South Williamsburg. Appreciate the stunning street art and colorful shops. Next, pedal your way from Fort Green Park to Barclays Center. Marvel at all the historic buildings en route. Ride through Prospect Part and head to Red Hook. Make stops at local distilleries, chocolatiers and bakeries. Even more historical architecture awaits at Brooklyn Heights! Lastly, travel back to DUMBO and into Brooklyn Bridge Park for a post-cycling snack! Few other New York City bike tours offer an experience as culturally rich and diverse as this one! Pedaling through New York's most colorful neighborhoods gives you time to see everything up close in a... (read more)
Looking for Free Group Planning Services?
Get free advice on planning your group's trip to New York.
MORE Activity Planner ARTICLES
RESTAURANTS

Multi-concept restaurant offering modern Japanese cuisine, a...

THEATER

Gaston Leroux's famous period thriller is now one of Broadwa...

SHOPPING

The sweetest experience in Times Square!...

SIGHTSEEING

Rosé Mansion is back for another summer residency in NYC aft...