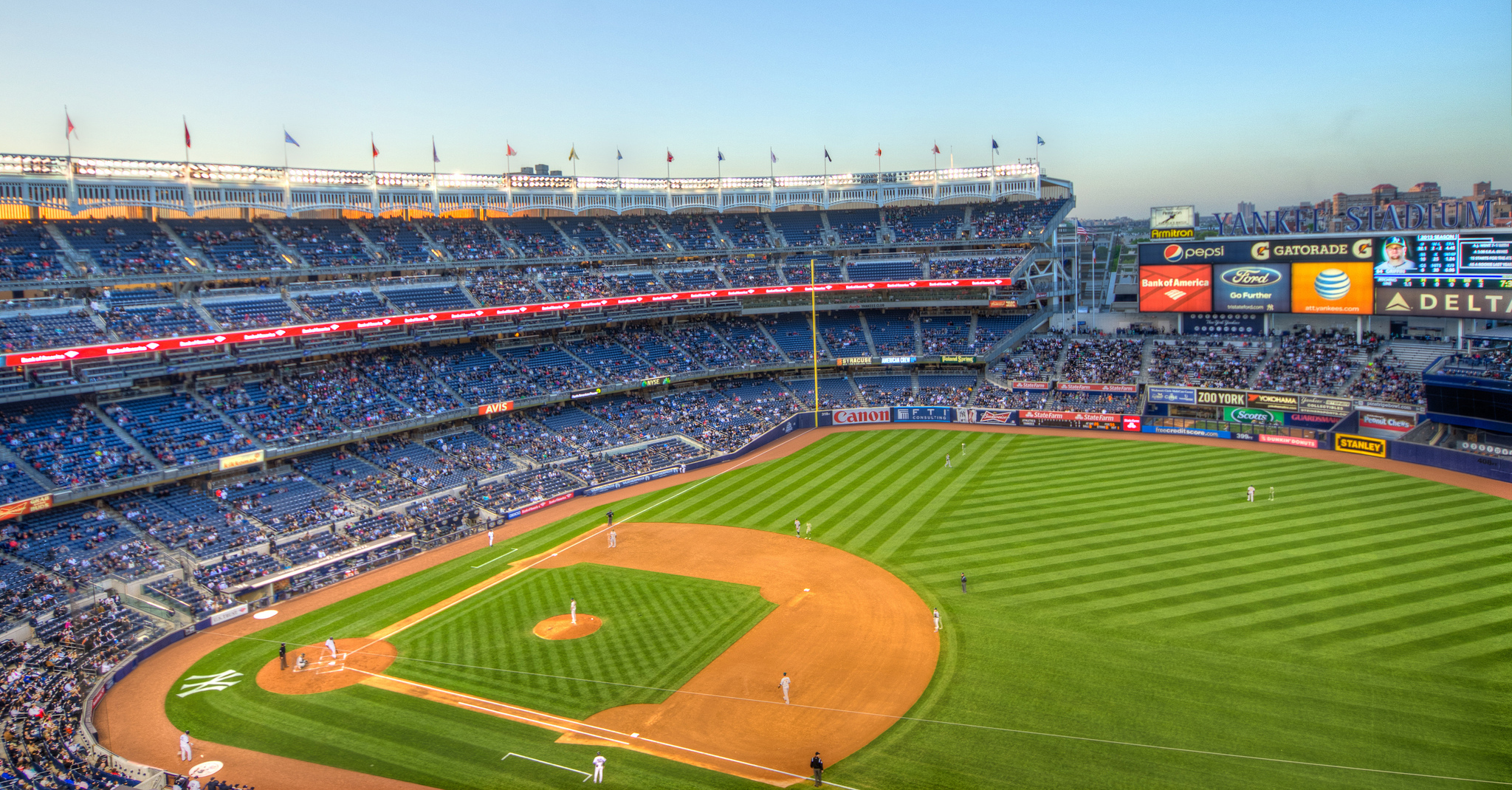 Photo: m01229/Flickr

NYC is home to the Knicks, the Yankees, the Jets, the Rangers, the Mets, the Nets, and the Islanders, so you can bet that there are sporting events happening in the city no matter the season. (There's also soccer, minor league baseball, marathons, and all kinds of college teams.) Find out what sports events in New York City are happening this weekend on City Guide's roundup and then snag some tickets for a game you'll never forget.


Summer Fitness Series - Brookfield Place
May 25, 2019 - New York
Get fit at Brookfield Place! Our fitness series returns this summer with a variety of fun and challenging classes taught by instructors from top NYC fitness studios. The series kicks off and concludes with run clubs in May and the last two weeks of September.
8th Annual Base Race during Hall of Fame Classic Weekend - Cooperstown
May 25, 2019 - Cooperstown
The race starts and ends at historic Doubleday Field and featuring courses that wind through scenic Cooperstown and along the warning track of the historic ballpark. The race events benefit the Museum's "Be A Superior Example" program promoting healthy lifestyle choices for individuals of all ages.
Monaco Grand Prix Screening - Classic Car Club Manhattan
May 26, 2019 - New York
Join us at CCC to watch the full schedule of F1 championship races. Sunday we'll watch the teams take on the Monaco Grand Prix. We'll press play at 1pm - come enjoy the race with us over brunch and a pint.
New York Mets Vs. Detroit Tigers - Citi Field
Through May 26, 2019 - Flushing
New York Mets Vs. Detroit Tigers
Lose Weight Smarter with Balance 3H Plus® - Balance 3H Plus®
Through May 27, 2019 - Harrison
Join the thousands of everyday women transforming our bodies through Dr. Siobhan Kealy's Medically-Supervised Weight Loss Program for Women 40+… Balance 3H Plus®! Now you can melt away stubborn fat, tone troubled spots and lose up to 25 pounds or more in just 8 weeks. You can look and feel better than you did 10 or even 20 years ago! The Balance 3H Plus® Program is part of the new and exciting paradigm shift that is devastating some of the most iconic names in weight loss and leaving other generic diet programs lagging behind… Balance 3H Plus® Westchester Office 450 Mamaroneck Ave #413, Harrison, NY 10528 914-703-4811 Monday-Friday 9PM-5PM • Saturday & Sunday 9PM-1PM For more information, visit balance3hplus.com