We still have more than a month of summer left before the cool autumn air begins blowing in. Whether you prefer the hot and balmy weather typical of summer or the crisp air that swirls leaves around in the fall, there's still plenty of time to take advantage of all of the activities and nature that abounds in the Big Apple. Here are some ideas that are sure to inspire city slickers to embrace the splendor of nature.
Boating in Central Park
Those who yearn for the beauty and serenity of the outdoors should head to Central Park to rent a rowboat and sail away. Grab a friend or a romantic partner and enjoy a leisurely afternoon of taking Manhattan in from a different perspective. Row boating on the scenic lake is available through October (weather permitting). Row boats and gondolas can be rented at the Loeb Boathouse every day from 10:00 a.m. until dusk. Visit the east side of the park between 74th and 75th Streets. Happy sailing! thecentralparkboathouse.com
Kayaking on the Hudson River
Even those who crave the buzz of the Big Apple may find themselves yearning for the zen of nature. Kayaking on the majestic Hudson River is a great way to unwind--there's something about water that has a calming effect. Manhattan Community Boathouse boasts two city locations, which offer kayaking. All programming is funded by donations, staffed by volunteers, and is free of charge.

Offered at the boathouse at Pier 96 and at the non-profit organization's dock at 72nd St., free kayaking is available on a first-come, first-served basis. Reservations and pre-registration are not accepted.  This refreshing activity will certainly reset, awaken, and recharge. Guests are expected to limit their time on the water to 20 minutes if others are waiting.  manhattancommunityboathouse.org

Those who want to make a real splash and spend some more time on the water can opt for kayaking in Hudson River Park, which boasts 550-acres of nature. Activities range from kayaking to paddleboarding, sailing, boat building, and beyond. Visit hudsonriverpark.org/explore-the-park/on-the-water for activities and locations.


Biking in Central Park
In seasonal weather, outdoor enthusiasts should explore Central Park by bike. With more than 47 miles of paths, spanning 843 acres, Central Park offers endless pathways that provide glimpses into the impressive art—statues and monuments—as well as the grandiose architecture and iconic history, which makes Central Park such a must-visit destination. A variety of bikes is offered, from one-seaters to tandems. Baby seats and baby trailers are also available. Central Park Sightseeing's staff can provide details on specific routes that cater to individual preferences. Each rental includes a free helmet, map, lock, and basket. Specific bike tours are also available. 56 W. 56th St., 212-392- 6302, centralparksightseeing.com
Sunset Sail aboard the Adirondack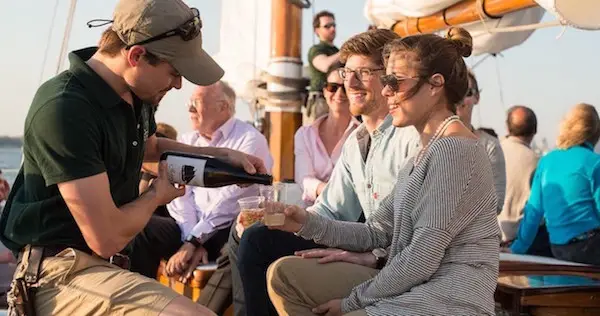 All aboard!! Witness the splendor of Manhattan—its twinkling soaring skyline, iconic waterside landmarks, and color drenched sunsets from aboard the deck of a schooner. This evening sail is enjoyed from the deck of the 80-foot Adirondack, which departs from Chelsea Piers. Other sails are also available at different times. Chelsea Piers, Pier 62 and West Side Highway (around 23rd St.), 888-758-9038, sail-nyc.com/browse-by-boat/schooner-adirondack


Birding in Central Park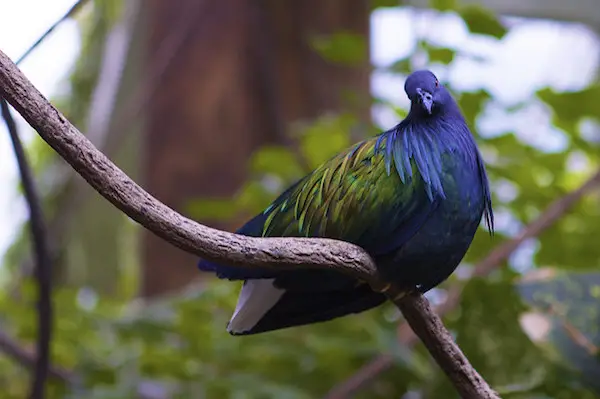 flickr/Jenni Douglas

Those who hope to witness the splendor of Central Park's diversity of birds can do so year round, but spring and summer are the ideal seasons. Of course, the summer marks an ideal time to witness young birds learning to fly—many build their nests, lay their eggs, and raise their young in Central Park. At different points during the year, approximately 230 different species of birds can be found in the park. Most are more active in the early morning and late in the afternoon, but have some activity throughout the day.

Birding Basics for Families is offered every Saturday and Sunday in September from 10 a.m. to 11 a.m. Meet at the Belvedere Castle on Saturdays or the Charles A. Dana Discovery Center on Sundays for a guided walk by Conservancy Discovery Guides and the NYC Audubon Society.

Throughout the year, visitors can also borrow (free of charge) a Discovery Kit from one of the park's Visitor Centers, from 10 a.m. to 3 p.m. daily. The well equipped birding kits contain binoculars, a guidebook, maps, and sketching materials. 212-772-0288, Belvedere Castle at Mid-Park 79th St.; Charles A. Dana Discovery Center, inside the Park at 110th St. between Fifth and Lenox Avenues.