Tattoo New York: Getting Inked in the Big Apple
July 17, 2018 - by Regina Molaro
Tattoo New York. The art of tattooing dates back more than 5,000 years, but it took until the early 18th century for an ancient practice of South and Central Pacific islands to catch on with European sailors. The word "tattoo" or "tattow" is derived from "tatau" in Tahitian, and translates to "marking" something. Currently more than 45,000 Americans have at least one tattoo and many have a very personal connection to their artwork. If you're interested in getting inked in New York, check out these top New York spots for tattoo artistry—all with sterling reputations. Just be sure to book in advance, as you'll find these world-renowned ink masters are in heavy demand.
Tattoo by Eric Rignall, Inkstop Tattoo
Tattoo New York: Lower East Side
Tattoo icon Mike Rubendall is the award-winning talent behind Kings Avenue Tattoo, which boasts locations in Manhattan and Long Island. He's been working as a tattoo artist since 1995 and has been ranked as one of Manhattan's best inkers. In fact, he was recently spotlighted by The Huffington Post as one of the 15 tattoo artists to follow on Instagram. Specialties include Japanese, horror, and neo-traditional. Rubendall has earned more than 50 awards throughout his career and was featured on the TLC series "Tattoo Wars." The same roster of artists travels between the two New York shops. A varied clientele supports lots of artistic freedom. kingsavenuetattoo.com
Tattoo New York: East Village
Since its debut in 1997, Inkstop Tattoo has earned a reputation as one of Manhattan's most trusted and respected tattoo shops. With many years of experience, its team of five artists has received lots of accolades and made many headlines. Inkstop has been featured on "The Today Show" and MTV2, as well as in magazines such as Juxtapoz and Tat Revue. Specialties include fine line and realistic work, animation/graffiti, Japanese, pinup, religious icons, sci-fi, and surrealist. inkstoptattoonyc.com
Tattoo New York: Midtown West
Red Rocket Tattoo in midtown is a well renowned studio established by artist Mike Bellamy. Although it dates back more than 10 years, the studio underwent a name change in 2006. Red Rocket now boasts a team of new artists, but includes some skilled veteran artists from the past. Ink styles range from super fine portraits to new school/old school adaptations to Japanese-influenced, and custom designs. The studio's impressive paintings and intricate drawings have been spotlighted globally in glossy tattoo and art magazines. The works have also been prominently displayed in gallery exhibitions. Open every day, the inviting studio offers a relaxed "living room" atmosphere where guests can unwind as they listen to a diverse range of music that reflects the eclectic preferences of the team. redrockettattoo.com
Tattoo New York: Chelsea
One of the most popular tattoo parlors in New York City, Rising Dragon dates back more than 29 years. The studio has several tattoo artists on board. They specialize in custom tattoos, from Japanese to full-color portraits, black and gray work, and Polynesian Maori tribal. Beyond the roster of in-house tattoo artists, Rising Dragon features guest artists, who hail from cities around the globe. risingdragon.com
Tattoo New York: Soho
Founded in 1989, Sacred Tattoo is a fully custom studio, housed in a loft with seven skilled resident artists. Their styles range from Asian traditional to photorealism, bio-organic to new school. Through its guest artist program, Sacred Tattoo has hosted many world-acclaimed artists. Its 4,000 square-foot space has been featured on MTV, National Geographic, VH1, and more. Spontaneous types who walk in without an appointment should arrive early since the studio books up quickly. Bring printed references, as the artists work fully on custom designs and don't offer any images for guests to view. Scout out some design ideas where Sacred Tattoo offers a spacious art gallery with monthly gallery exhibitions from artists worldwide. sacredtattoo.com
Tattoo New York: Brooklyn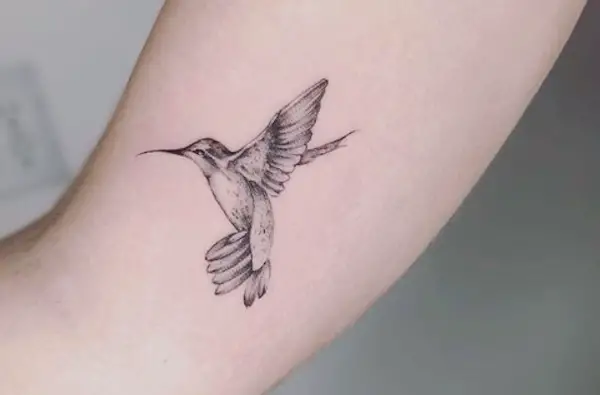 It's an intimate experience, getting a tattoo. You want to feel as comfortable as possible. Located in Carroll Gardens, Brooklyn, Nice Tattoo Parlor is staffed by female tattoo artists, but serves all genders. The cheerful, sunlit space is not a typical tattoo parlor, either, chicly decorated with velvet couches. Their motto? "A tattoo parlor, where everyone is nice to you." nicetattooparlor.com
---
For information on New York City's annual NYC Tattoo Convention held in June, visit nyctattooconvention.com.
---
Looking for Free Group Planning Services?
Get free advice on planning your group's trip to New York.
RESTAURANTS

Beer hall casual meets craft cocktails with a healthy dose o...

THEATER

In a heartbeat, 38 planes with 6,579 passengers were strand...

SHOPPING

Specializing in the great vineyards of California, France, A...

SIGHTSEEING

The 9/11 Memorial honors the nearly 3,000 people killed in t...