Things to Do in NYC This Week (Wed, March 14-Wed, March 21)
March 14, 2018 - by City Guide News Desk
Looking for what to do in New York? We've got the latest on all the goings-on in NYC, from concerts to museum exhibitions to comedy to the best in city sightseeing. This week everyone is Irish for a day come Saturday, as the 257th annual NYC Saint Patrick's Day Parade takes over Fifth Avenue. Also, don't miss exciting new exhibits, the New York International Children's Film Festival, and much more!
THE BIG EVENT
Photo: Joe Buglewicz
(3/17) Thirteen percent of New York traces its heritage to the Emerald Island, but on March 17th everyone in the city is Irish for a day. The city's main event is the St. Patrick's Day Parade, which marches up Fifth Avenue from 44th to 86th Street. Loretta Brennan Glucksman, cofounder of NYU's Glucksman Ireland House, serves as Grand Marshal of the 257th version of the parade, which features bagpipes, bands, and dancers among its 150,000 marchers. The parade runs from 11am to 5pm, at which point the city's bars swell with revelers.
PLUS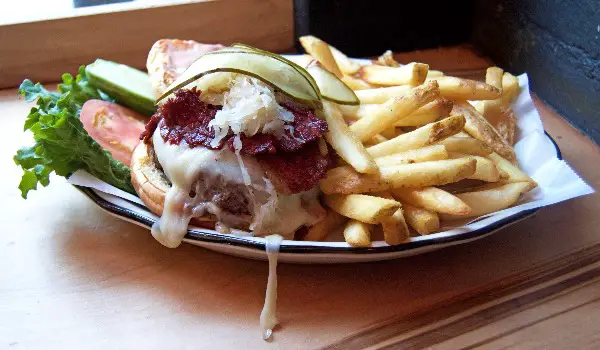 Image courtesy of Black Tap.
(3/17-3/18) Corned beef is both an Irish and New York classic, especially when it comes from the city's best deli, Katz's. For one weekend only, enjoy the combination of two city institutions, as Katz's joins burger pros Black Tap to serve The Reuben Burger. Available St. Patrick's Day weekend at all Black Tap locations, this decadent dish combines a Pat La Frieda burger, Katz's Deli corned beef, sauerkraut, Swiss cheese, pickles, and Black Tap's special sauce. Offered this weekend only, $19.
Click here for more Best Things to Do Saint Patrick's Day in NYC.
PLUS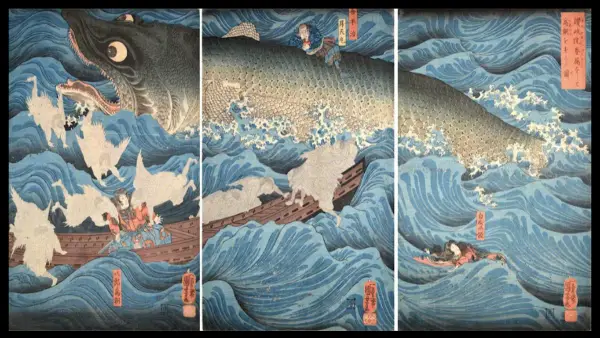 (3/14-3/17) Japan Week 2018 at Grand Central Terminal. Japan Week is free and open to the public and will showcase the very latest in Japanese culture, food, and modern art. This year's special feature includes seven works of 3D Trick Art. Also nearby for Aisa Week you'll find Kuniyoshi: The Masterpieces, fantastical woodblock prints by Kuniyoshi (1797-1861), at Ronin Gallery.

(3/17-3/18) St. Patrick's Weekend Market at Hell's Kitchen Flea Market.
March is Women's History Month. Click here for ideas on ways to celebrate.
(Now-6/3) While it's always fun to revisit favorite artists and works of art, one of the pleasures of museum special exhibitions is the chance to acquaint oneself with the work of formerly unknown artists. Case in point: Tarsila do Amaral: Inventing Modern Art in Brazil at MoMA The first exhibition in the US to focus on Amaral's works looks primarily at her output in the 1920s, her role in an international community, and her contribution to the emergence of modernism in Brazil. Abaporu, a 1928 painting, shows an isolated figure with a cactus, and became the totem of a movement celebrating Brazilian culture rising from the symbolic cannibalism of outside influences. The exhibit includes more than 100 works of art, encompassing paintings, drawings, sketches, photos and historical documents. It's a chance to discover "Modernism" in a new context.
PLUS
(New!) Unseen Oceans at the American Museum of Natural History enables visitors to embark on a journey four miles underground to the ocean's bottom, as they discover the latest ocean science and encounter the researchers and technologies revealing our planet as never before.
(Now-7/15) On stage, he was Ziggy Stardust, Aladdin Sane, and The Thin White Duke. David Bowie, the beloved English singer/New York transplant who sang about "Changes" and is revered for perpetually changing his sound and look over a five decades-plus career, is being celebrated in David Bowie is, a major exhibition that is making its final stop at the Brooklyn Museum. This first-ever Bowie retrospective includes hundreds of significant objects from Bowie's teens to his death in 2016, including handwritten lyrics, diary entries, photography, set designs, album artwork, and rare performance material, with many items exclusive to the Brooklyn Museum presentation. More than 60 stage costumes are on display. Advanced sound technology, alongside theatrical scene–setting, animation, and video, provides an immersive journey through Bowie's formative artistic experiences. Throughout the duration of the exhibit, there will be special events and screenings.
(Now-5/20) To commemorate the 50th anniversary of the assassinations of Martin Luther King Jr. and Robert F. Kennedy in 1968, the New-York Historical Society presents an exhibition of photographs and artifacts honoring these visionary leaders who irrevocably changed the United States. Rebel Spirits: Robert F. Kennedy and Martin Luther King Jr. showcases approximately 60 photographs and 30 documents and artifacts that uncover the relationship between these historic figures.
(Now-5/9) The historical and the personal collide in the moving new show Danh Vo: Take My Breath Away at the Solomon R. Guggenheim Museum. This first-ever mid-career survey of Danish artist Danh Vo (b. 1975, Vietnam) brings together world culture and historical artifacts, given fresh perspective by Vo's mischievous eye and the museum's epic setting. You'll find the Unabomber's typewriter, life-size segments of a duplicate Statue of Liberty, and deconstructed chairs used by JFK and former U.S. Secretary of Defense Robert S. McNamara, their power laid bare. Vo's layered approach to objects and meaning is exemplified in 2010's Das Beste oder Nichts. The title derives from the Mercedes-Benz motto, "the best or nothing," and the artwork is comprised of the engine and drivetrain of Vo's father's taxi, a Mercedes-Benz 190. Complex and resonant, the object is simultaneously art, junk, and a prized achievement. Like everything else in this show, it invites new forms of contemplation.
(3/15-3/17) Steve Byrne, creator of Sullivan & Son, performs at Gotham Comedy Club.
PLUS
(3/14) The Improv Jam at UCBT East Village.
(3/15) Lewis Black at City Winery.
(3/20) Jeremy McLellan at Gotham Comedy Club.
(3/22-3/24) John Witherspoon at Gotham Comedy Club.
(Ongoing) Catch the latest and funniest on the comic strip at the LOL Times Square Comedy Club. Use promo code CITYGUIDE for 50% off tickets!
KIDS

(Now-3/18) The New York International Children's Film Festival concludes this week, with screenings at various locations. nyicff.org
PLUS
(3/14-5/1) Future Foodies, Created for Kids. The Future Foodies Tour was created especially for kids with four balanced tastings, and less than 5 minutes of walking. This tour is only available upon request, and can be tailored to your personal tastes.
Click here for more ideas on things to do with family in NYC during the winter, such as skating at Rockefeller Center. (Thankfully, spring is almost here!)
For more kids activities, check out our sister site nymetroparents.com!
SIGHTSEEING
(Now-3/31) March savings! Get 20% off Spirit of New York Cruises.
PLUS
New! Check out NYC's hottest new museum, exploring the world of espionage, SPYSCAPE!
MUSIC & NIGHTLIFE

(Now-4/22) The Orchid Show celebrates its 16th year at the New York Botanical Garden with a showcase of thousands of dramatically displayed orchids in the Enid A. Haupt Conservatory. This year's show features a series of installations crafted by Daniel Ost—each a living sculpture that celebrates the complex beauty of these stunning flowers. One of the world's leading floral designers, Ost uses flowers as a means of expression. During Orchid Evenings (*3/17, 3/24, 3/31) experience music, tours, and special performances, while cash bars will offer beer, wine, and cocktails for purchase. nybg.org
PLUS
(3/17) St. Patrick's Day Celebration with Southside Johnny & The Asbury Jukes at B.B. King Blues Club & Grill.
(3/14) Beth Ditto at Brooklyn Steel.
(3/14) Jazz singer Kurt Elling at Birdland.
(3/14) Amateur Night at the Apollo: Show Off.
(3/14, 3/12) Parks and Recreation Bingo at Videology.
(3/16) One of the world's great cultural attractions is the Metropolitan Opera, which hosts an array of incredible performances this winter. Among the highlights is Madama Butterfly. Anthony Minghella's stunning production of Giacomo Puccini's heartbreaking opera, an instant Met classic since its 2006 premiere, returns with Hui He and Ermonela Jaho in the tragic title role of the trusting geisha. Roberto Aronica and Luis Chapa alternate as her callous American lover, Pinkerton, and Jader Bignamini and Marco Armiliato conduct.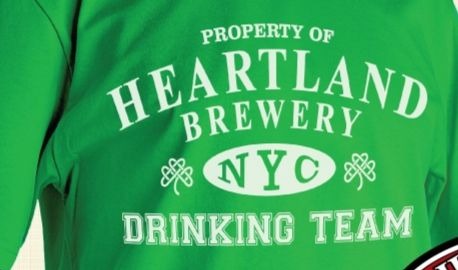 (3/17) Heartland Brewery, as the name suggests, is a purveyor of fine house-made beers and makes a fantastic burger to boot. Take a break from the parade at the Empire State Building's Heartland Brewery & Rotisserie, where you can refuel with fish and chips and their American ales. All weekend long (both Saturday the 17th and Sunday the 18th) you can enjoy $7 pints of your favorite Heartland brew when you buy and wear this year's "Heartland Brewery Drinking Team" T-shirt. Makes a great souvenir! The $7 beer special is available at the Empire State Building as well as at Heartland's other New York locations: Heartland Brewery and Chophouse, Heartland Brewery Midtown West, and HB Burger.
(Now-4/26) Ecstatic Music Festival at Kaufman Center.
(Ongoing) Listen to the hottest new talent out of Nashville at Opry City Stage!
For information on LGBT nightlife, visit our brother site metrosource.com!
SNEAK PEEK, NEXT WEEK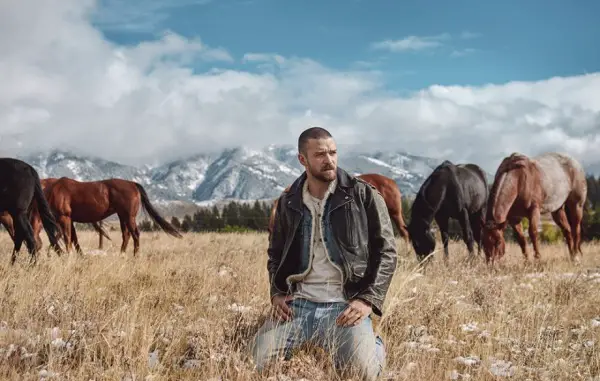 (3/21) The Justin Timberlake: Man of the Woods Tour comes to Madison Square Garden.
(3/26) Chanteuse K.D. Lang performs at the Beacon Theatre.
(3/30-3/31) Lynne Koplitz at Gotham Comedy Club.
---
Like what you see here? Share it with your friends on Facebook! Find out more about what to do in March here! We've got April covered here, too!
Looking for Free Group Planning Services?
Get free advice on planning your group's trip to New York.
RESTAURANTS

New York City's most famous landmark, the Empire State Build...

THEATER

Beloved diva Bernadette Peters and four-time Tony nominee Vi...

SHOPPING

Specializing in the great vineyards of California, France, A...

SIGHTSEEING

Manhattan's premier all-glass, European-inspired dining crui...